Steven Soderbergh's new psychological thriller Unsane opens on March 23. The film centers on a woman named Sawyer, played by The Crown's Claire Foy, who believes someone from her past is stalking her. Gripped by paranoia, she finds herself locked in a mental institution against her will. Her reality begins to crumble before her as a lurking paranoia quickly begins to consume her.
Based on the trailer, Unsane appears to be another horror film that marches audiences straight into the mouth of madness. It also looks to be something fresh thanks to Soderbergh's directorial style. In preparation for his new film, we're going to look back at some of Soderbergh's best films to date. These six films cover many genres, but each one showcases the director's unique talents.
Sex, Lies and Videotape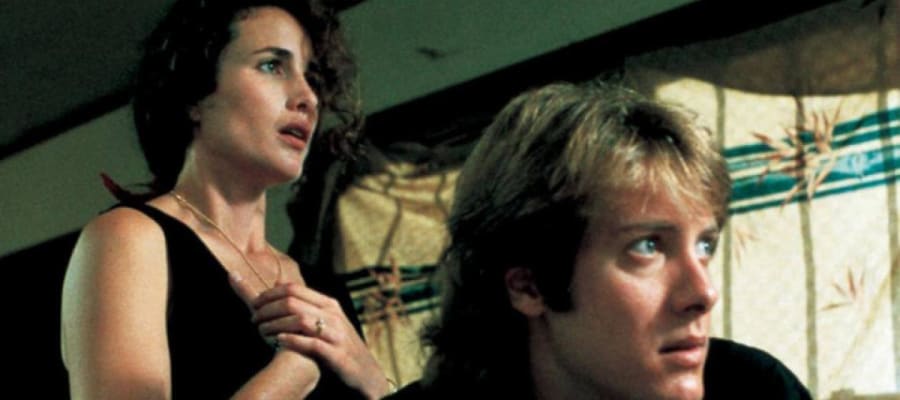 Sex, Lies, and Videotape was released in 1989 and was the first feature film directed by Steven Soderbergh. The film was celebrated by critics, but it's also an extremely important part of film history. Not only did it launch Soderbergh's career, but it help stoke the independent film movement. Since its release, independent films have become a staple of the film community.
The film's premise is simple by modern standards; however, it is anchored by great performances. Sex, Lies, and Videotape's impressive cast is led by Andie McDowell, James Spader and Peter Gallagher. The film chronicles the lives of several people, who are tangled in a web of relationships of varying degrees. At its heart, Sex, Lies, and Videotape is a window into American ideals vs. reality, especially when it comes to sex and relationships. In many ways, the film was ahead of its time and is still relevant today. In 2006, the film was added to United States Library of Congress' National Film Registry.
King Of The Hill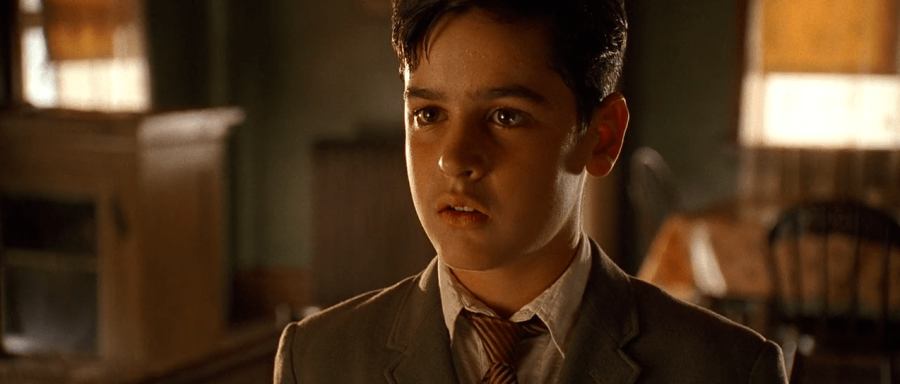 King of the Hill was Soderbergh's celebrated follow-up to Sex, Lies, and Videotape. It was no easy task for Soderbergh to live up to the hype of his first film; however, his second endeavor was extremely impressive. Based on the memoirs of A. E. Hotchner, the film follows a young boy named Aaron who is struggling to survive on his own during the The Great Depression. It's essentially a coming of age story, but the times and hardships the young boy must face are harrowing. Sadly, King of the Hill isn't one of Soderbergh's most well-known films, but it's a work of art. Even in his early work, Soderbergh's talent was undeniable and King of the Hill proved he was on his way to becoming a renowned director.
Out Of Sight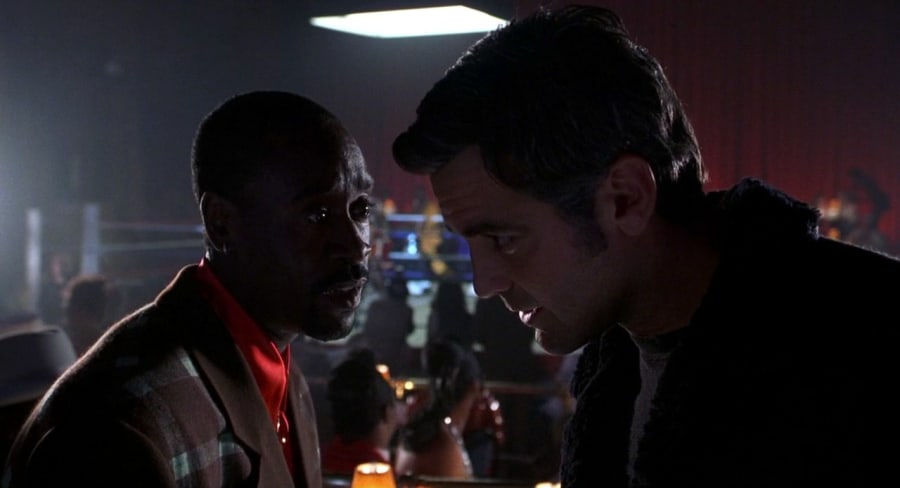 Based on Elmore Leonard's novel of the same name, Out of Sight was Steven Soderbergh's big mainstream hit. The film boasted an all-star cast including George Clooney, Jennifer Lopez, Don Cheadle and Catherine Keener. This was Soderbergh's first multi-layered heist film; however, it was masterfully done. It centers on a criminal named Jack Foley (George Clooney), who breaks out of prison and immediately dives back into his life of crime. Foley plans to steal a cache of diamonds in the Detroit suburbs, but things go sideways when he's pursued by a US Marshall and another group of criminals set upon his treasure.
Out of Sight was the first glimmer of what we know as Soderbergh's slick directing style. It also announced to the world that he was one of the best up-and-coming directors in Hollywood. The film received Oscar nominations for Best Editing and Adapted Screenplay. Although it was great in its own right, Out of Sight set the stage for Soderbergh's best films to date.
Erin Brockovich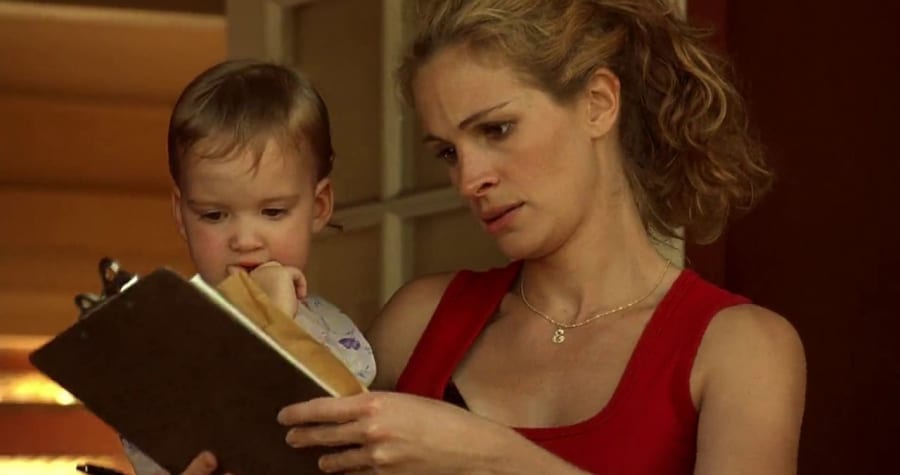 Out of Sight was Soderbergh's entry into mainstream film, but Erin Brockovich cemented his status as a filmmaker. The film is one of his most celebrated films to date and for good reason. Erin Brockovich tells the true story of the woman who helped expose the Pacific Gas and Electric Company. The company had been contaminating the ground water around their plants, and as a result, hundreds of residents were adversely affected.
It was one of the most talked about films of 2000 and received 5 Oscar Nominations including Best Picture. Soderbergh received his first nomination for directing, but it was Julia Roberts who stole the show. She won the Oscar for Best Actress in a Leading Role and was a huge reason why the film was so successful. Since its release, Erin Brockovich has become part of the cultural zeitgeist and continues to be one of Soderbergh's best.
Traffic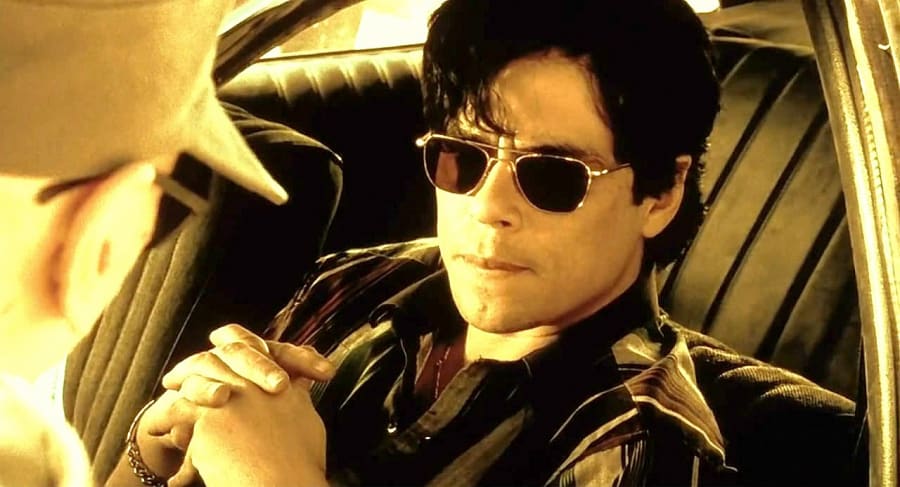 Soderbergh's film Traffic was released the same year as Erin Brockovich, but it was in a league all its own. Like Erin Brockovich, Traffic was nominated for 5 Oscars; however, Traffic won 4 including Best Picture and Best Director. Oddly enough, it was nominated against Erin Brockvich in several categories including Best Picture, Best Supporting Actor and Best Director. Soderbergh is one of few directors to get a Best Director Nomination for 2 films in a single year.
Traffic featured an amazing cast including Michael Douglas, Don Cheadle, Benicio Del Toro, Dennis Quaid and Catherine Zeta-Jones. The film is a masterpiece that features several storylines that are interwoven into one overarching narrative. It explores many facets of the drug trade in America and Central America, from the cartels to it's affect on families. Traffic is an intense yet honest look at the drug epidemic in America and still holds up after almost 2 decades.
Ocean's Eleven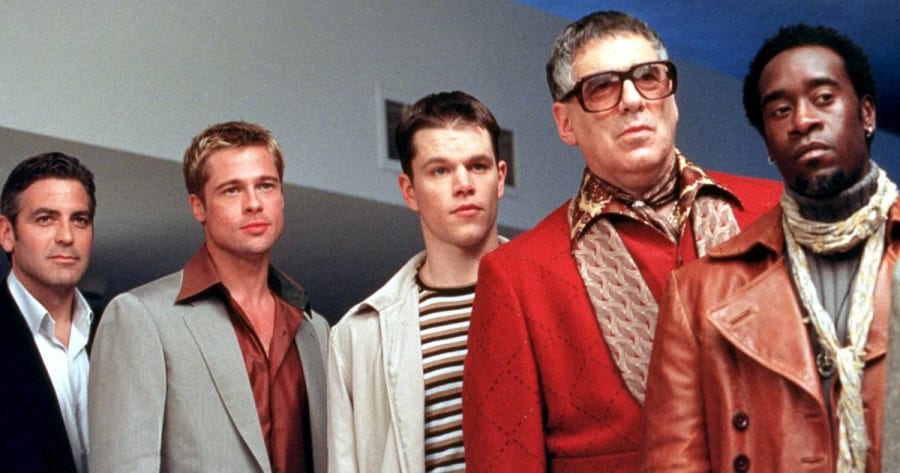 After the success of Erin Brockovich and Traffic, fans and critics were eagerly awaiting Soderbergh's next project. Oceans 11 would not disappoint and went on to gross $450 million at the international box office. The film has become a fixture in pop culture, but at the time, people were skeptical about remaking a Rat Pack classic. Oceans 11 lived up to its predecessor and was received well by critics and audiences alike.
The film's cast was a "Who's Who" of A-list actors including George Clooney, Brad Pitt, Matt Damon and Julia Roberts. Ocean's 11 was the classic heist film reimagined. Soderbergh took a simple concept and created a web of twists and turns that was quite impressive. It might not be his best film; however, it is a delight. Ocean's 11 spawned a franchise and added to the director's already impressive filmography.
Catch Unsane when it hits theaters on March 23, 2018.  Check out the Movie Info below to set a reminder for when tickets go on sale!