She's barely older than the M. Night Shyamalan film she's now filming, but Anya Taylor-Joy has become one of the most sought-after young actresses in film.
Born in Miami, Florida as the youngest of six children, Taylor-Joy actually grew up outside the States. Her international experience began early as her family moved to Argentina when she was an infant. Eventually, they landed in London when Anya was six.
Having grown up in Argentina, Taylor-Joy only spoke Spanish at the time of her family's move to London, telling People in an interview that she "refused to learn English for two years…hoping to send my family back home."
Taylor-Joy's early interest in the arts was ballet, but at 16 she was scouted by legendary Sarah Doukas, well-known for having discovered Cara Delevingne and Kate Moss, to be a model for Storm Model Management. She initially mistook Doukas for a stalker, as she slowly followed the young woman in her car, with Taylor-Joy trying and failing to walk in the other direction to lose the pursuer.
"I thought, 'Oh sh**, this is the end,'" Taylor-Joy said in an interview with The Sunday Times Style magazine. "So I picked up my dog and started to run."
Doukas signed Taylor-Joy the next day. After a couple of years of modelling, she met and signed with her acting agent, taking the first step towards her breakthrough in film.
After an uncredited cameo in the 2014 flop Vampire Academy, Taylor-Joy exploded onto the scene with her starring role in the supernatural horror film, The Witch, directed by Robert Eggers, which debuted at Sundance in January 2015.
Following a puritan family encountering pure evil in 1630s New England, the film received rave reviews from critics, with many praising Taylor-Joy's performance. The role earned her nine award nominations, four of which she won, including Best Female Newcomer and Breakthrough Actor at the Empire Awards and Gotham Awards, respectively.
The Witch was followed by a pair of films that allowed Taylor-Joy to build her chops.The sci-fi horror film Morgan, produced by Ridley Scott and directed by his son, Luke Scott, featured a warmly-received performance from the budding newcomer as a genetically-engineered test subject. The other film, Barry, premiered at Toronto Film Festival in September 2016 and was purchased by Netflix, saw Taylor-Joy as Barack Obama's college girlfriend Charlotte Baughman.
But the next big step was a lead role in M. Night Shyamalan's Split. The public didn't know at the time that this would be the second entry into what fans are calling the "Eastrail 177 Trilogy," following Shyamalan's Unbreakable from 2000.
Split follows Kevin Wendell Crumb (James McAvoy),a man with 23 different personalities, who kidnaps three girls and holds them in an underground area. It was Shyamalan's major comeback, and eventually led to the green light for a proper Unbreakable sequel.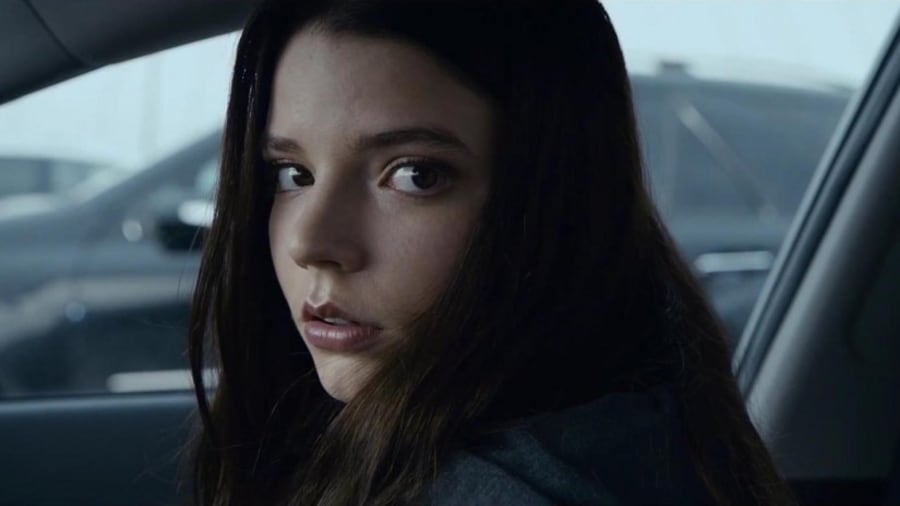 Taylor-Joy played Casey Cooke, one of the kidnapped teens, whose troubled past makes her more adept at survival than the other two victims. Her quietly dramatic performance as the calculating-yet-scared Cooke was one of the highlights of the film, drawing her further into the spotlight.
Thanks to a delay it'll be another year before we see her next big studio movie, but Taylor-Joy has two two indie films out in the next few months.
The dark comedy Thoroughbreds, set for March 9 release, follows two childhood friends who have reconnected after taking vastly different paths. Lily (Taylor-Joy) became a polished upper-class student while Amanda (Olivia Cooke) has become a social outcast thanks to her sharp attitude.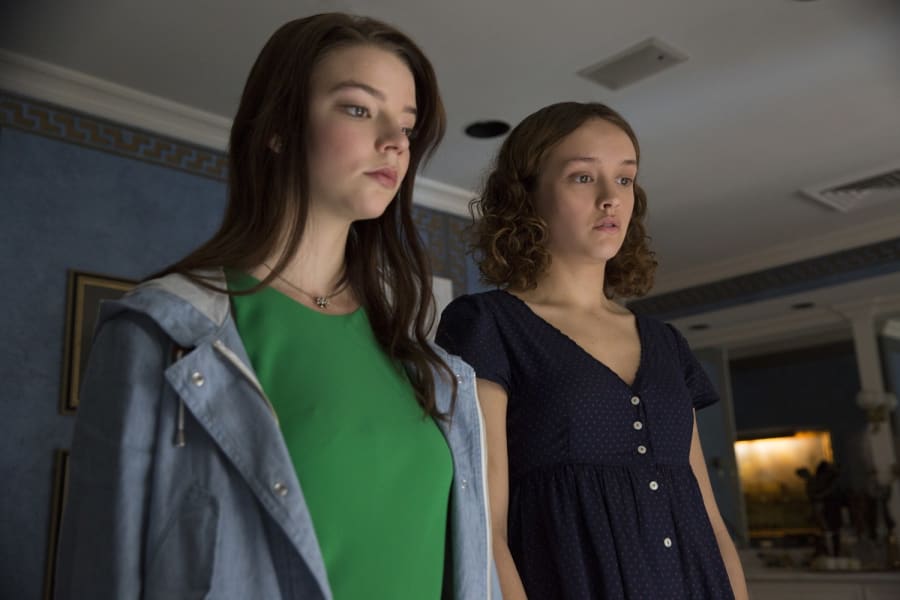 The film is earning rave early reviews from critics for its intelligent dialogue and characters, as well its dark humor and performances from the leads. It's also the final performance from the late Anton Yelchin, as it is the final film of the late actor's career. The movie wrapped just two weeks prior to his death in 2016.
And Taylor-Joy will be back on screens the following month in the horror/drama, Marrowbone, about four siblings who live in an abandoned house after the death of their mother and discover a terrifying secret hiding in the walls. It's the directorial debut of Sergio Sanchez (writer of The Orphanage and The Impossible).
Next year will see Taylor-Joy back in big movies. The first is Glass, that sequel to Split and the conclusion of the Eastrail 177 Trilogy. She'll reprise her character Casey from Split, along with McAvoy as Crumb. In addition, Bruce Willis and Samuel L. Jackson will reprise their roles from Unbreakable.
The film, set for a January 2019 release, will follow David Dunn (Willis) as he pursues Crumb's superhuman personality, The Beast, while also discovering former nemesis Mr. Glass (Jackson)'s connections to both men. While Casey's involvement in the plot is still unknown, given The Beast's respect for her and a set photo showing her coming out of Glass's comic book store, there's a good chance her survival skills will once again be put to the test.
About that delay we mentioned earlier: the other big 2019 release starring Anya Taylor-Joy is the third spin-off from the X-Men film franchise, The New Mutants. That one, originally set for April 2018, hits theaters in February 2019. Set in a secret psychiatric facility, a group of young mutants still discovering their gifts must fight against their past sins and dark secrets hidden around them.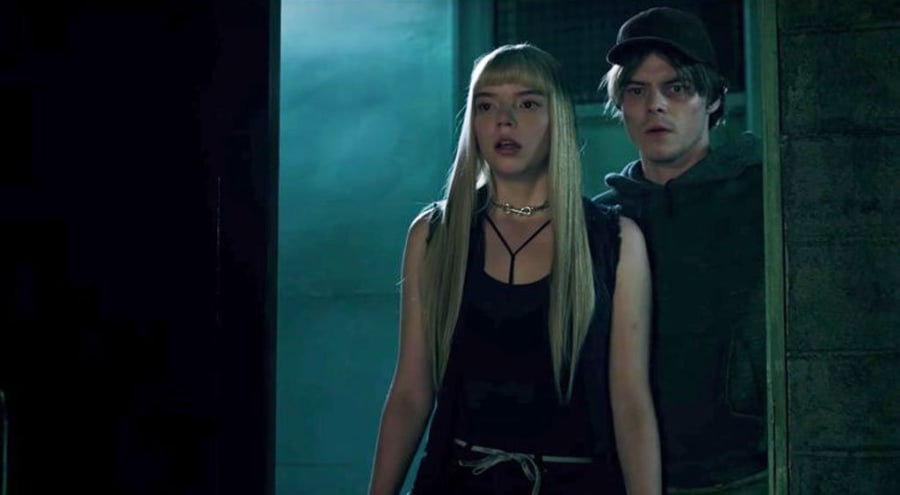 The film takes a radical new direction for the franchise by delivering a scarier entry that would play with both the audience and characters' psyches. The release date push was reportedly done in order to make the movie scarier, to do additional visual effects work, and potentially – according to rumor – add another character.
Finally, Taylor-Joy will close out the year by showing off her dramatic chops in a biopic about world-renowned chemist Marie Curie, who was the first woman to win a Nobel Peace Prize, for her studies in the radioactivity. Rosamund Pike (Gone Girl, Hostiles) will play Curie in Radioactive, while Taylor-Joy will play her daughter, Irene.
Further in the future, she's been in talks to star in a remake of Nosferatu helmed by The Witch filmmaker David Eggers, as well as a romantic drama that will mark the directorial debut of Kristin Scott Thomas (The English Patient). Even without confirmed roles, the 21-year-old actress has no worries for the future. Her rise shows no signs of slowing, and promises one quality performance after another.
Thoroughbreds is out now, get tickets to see it at an AMC near you!