Disney invites you to spend Earth Day near the South Pole. You don't have to be cold, though! Just check out the new Disneynature film PENGUINS. The movie follows an Adélie penguin dubbed Steve as he tries to do pretty normal penguin stuff: Build a nest, find a mate and thrive long enough to start a family.
PENGUINS is the latest epic journey from Disneynature. It's the eighth theatrical release from the label, which was founded just over a decade ago. Read on to see how this latest movie, coming to theatres on April 17, is the perfect new chapter in the Disneynature saga.
Steve's Ambitions
As the video above reveals, PENGUINS is narrated by Ed Helms ("The Office," TAG), who also provides the voice of Steve. We'll admit that these flightless aquatic birds aren't necessarily the easiest animals to understand. Helms is a welcome helper when it comes to giving us some insight into the lives of Adélie penguins.
PENGUINS is directed by Alastair Fothergill and Jeff Wilson. Fothergill has an extensive history with Disneynature, having worked on CHIMPANZEE, BEARS, AFRICAN CATS and MONKEY KINGDOM in addition to the award-winning series "Nature" and "Planet Earth." 
True-Life Adventures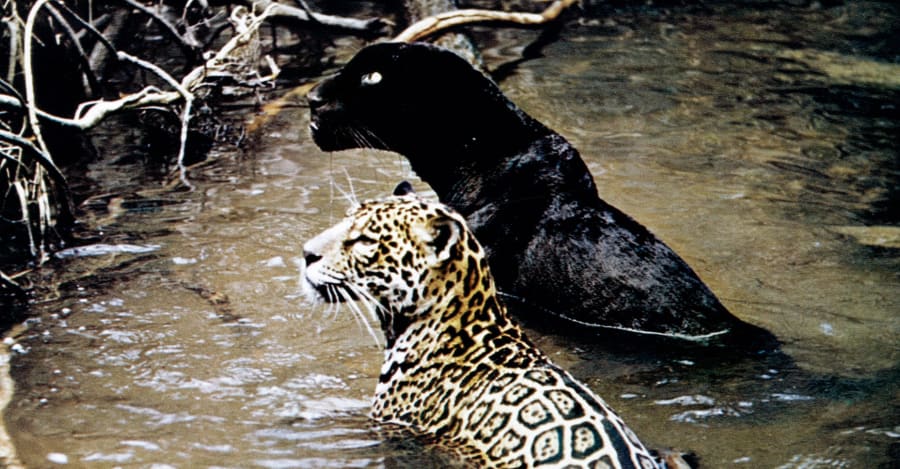 The Disneynature films have roots in "True-Life Adventures," a long series of documentary-style shorts and features made by Disney starting in the late 1940s. The 1948 short SEAL ISLAND was created from footage shot in Alaska by Alfred and Elma Milotte. The pair shot for more than a year, but ultimately Walt Disney was most taken by their footage of seals — and that became the basis for the first of many live-action nature documentaries.
The "True-Life Adventures" series ran until 1960. It finished with JUNGLE CAT (above), a feature-length production that tracked a female jaguar in Brazil. James Algar, who made many of Disney's feature-length nature docs, was the director for this final outing.
Inspired By the Penguins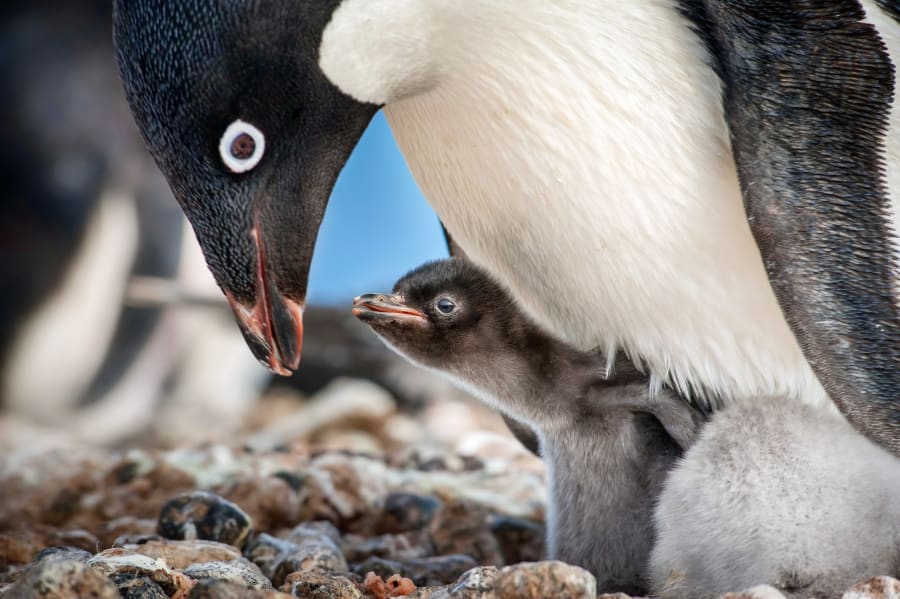 Appropriately enough, the impetus to create a new nature-oriented division of Disney came from the mega-hit MARCH OF THE PENGUINS. The 2005 movie was an incredible hit and won the Oscar® for Best Documentary Feature in 2006. Disney's French division was part of the film's success in Europe, which fed interest in a renewed lineup of nature documentaries in the United States. 
So, in 2008, on Earth Day, Disneynature was officially born. The label's films have contributed to classroom instruction, as releases are paired with teaching materials to help children learn the facts about animals in each movie, and conservation efforts alike. All of these documentaries are enjoyable and educational in equal measure. Knowing they give a little something back just makes the whole project even better.
PENGUINS dives into AMC theatres on April 17.