Fifteen years after audiences first fell in love with THE LION KING, Disney is bringing its beloved animated classic back to the big screen in a major way. Jon Favreau (THE JUNGLE BOOK) directed the upcoming remake, which was primarily realized via eye-popping computer-generated animation.
In addition to delighting fans of the original film, the new LION KING will introduce Simba's unforgettable journey to a whole new generation of moviegoers with an all-star voice cast lending their talents to Disney's iconic characters. Below, we take a closer look at the superstar cast of THE LION KING.
Donald Glover as Simba
The hyper-talented actor lends his voice to the role of Simba, the young lion who embarks on a life-changing journey after the tragic death of his father, Mufasa. In the years since he first charmed audiences as Troy on the hit TV series "Community," Glover has become a massive star. He's a Grammy-winning rap artist who performs under the name Childish Gambino. He's also the Emmy-winning star, producer, writer and director of the acclaimed FX series "Atlanta." Donald Glover can do it all, and he's bringing that versatile skill set to THE LION KING.
JD McCrary as Young Simba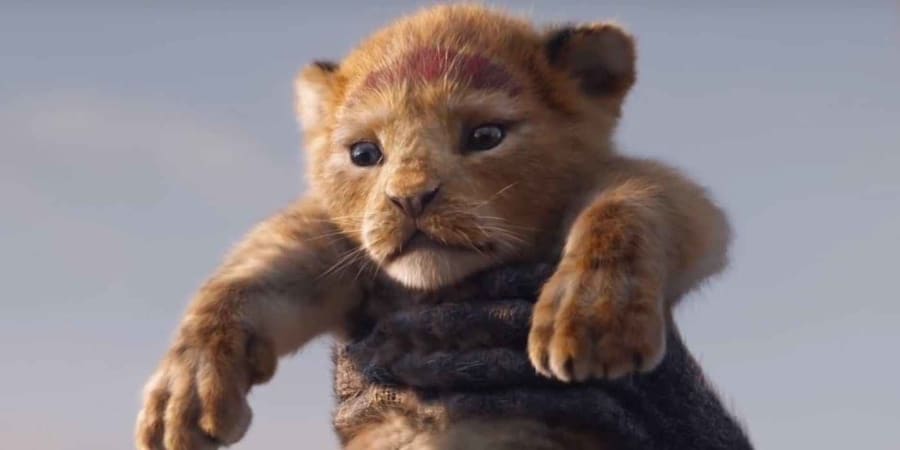 With a background in music and dance, JD McCrary is another multitalented young actor. He's perfect to take on the role of young Simba and sing his classic song "I Just Can't Wait to Be King." McCrary began acting at the age of 8, appearing in the Disney Channel series "K.C. Undercover." Since then, he's landed a starring role on "The Paynes" and appeared in the recent comedy LITTLE with Issa Rae.
Beyoncé Knowles as Nala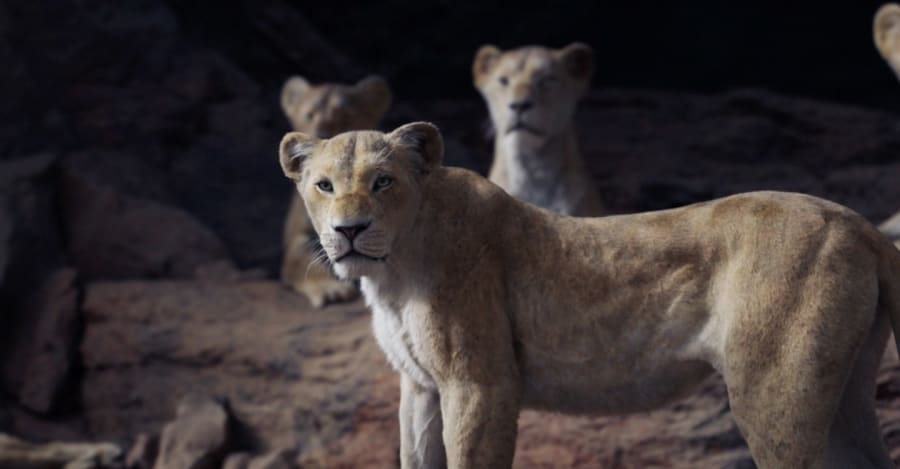 Beyoncé is an R&B and pop icon, and given that her fans refer to her as "Queen Bey," she hardly needs an introduction. In THE LION KING, Knowles will voice Nala, Simba's childhood best friend and — when he comes of age — his love interest. When Simba follows in his dad's footsteps to become king of the Pride Lands, Nala joins him. It makes sense to cast a queen as a queen.
Shahadi Wright Joseph as Young Nala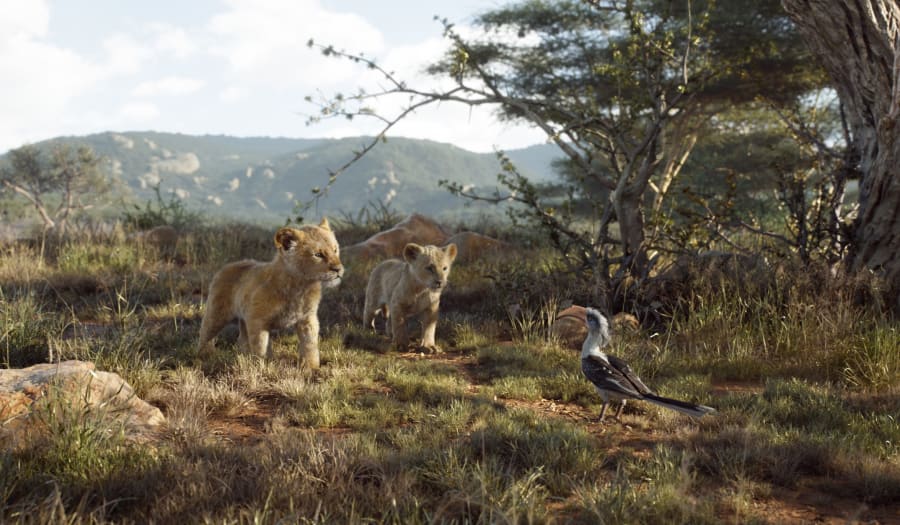 The young star of Jordan Peele's hit horror film US voices the juvenile version of Nala. Like several of her castmates, Joseph also has a background in music, dance and performance. You can't make a musical film without stars who can sing. Well you can, but you probably shouldn't.
James Earl Jones as Mufasa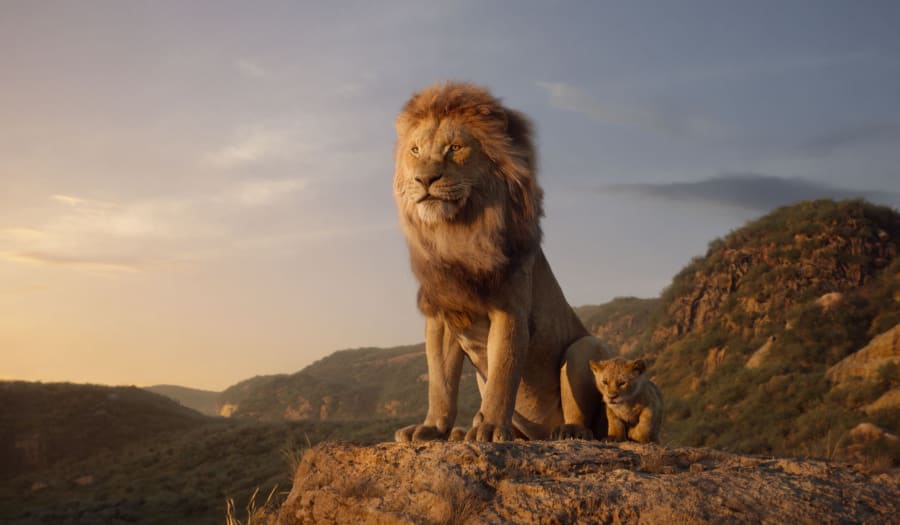 While Jon Favreau put together an all-new, all-star voice cast for THE LION KING, he found it impossible to replace one character: Mufasa. Iconic actor James Earl Jones reprises his voice role from the 1994 film as Simba's father and the king of the Pride Lands. It's his tragic death that sends Simba on the path toward becoming the next Lion King.
Chiwetel Ejiofor as Scar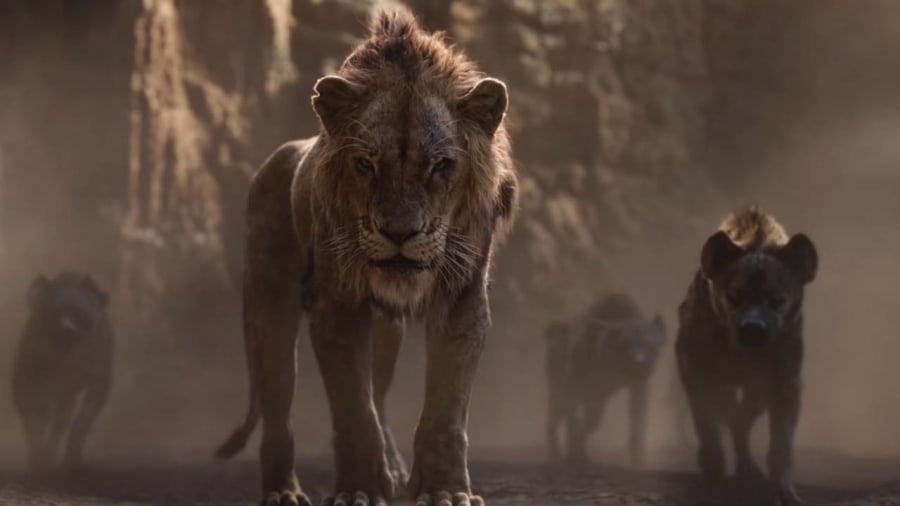 Playing the film's villain is Chiwetel Ejiofor, the acclaimed star of 12 YEARS A SLAVE and DOCTOR STRANGE. Scar is Mufasa's treacherous, egomaniacal brother, who betrays the king and tries to corrupt young Simba in an effort to become king of the Pride Lands. Voicing his hyena sidekicks are Florence Kasumba (BLACK PANTHER), comedian Eric André and Keegan-Michael Key of "Key & Peele."
Billy Eichner as Timon and Seth Rogen as Pumbaa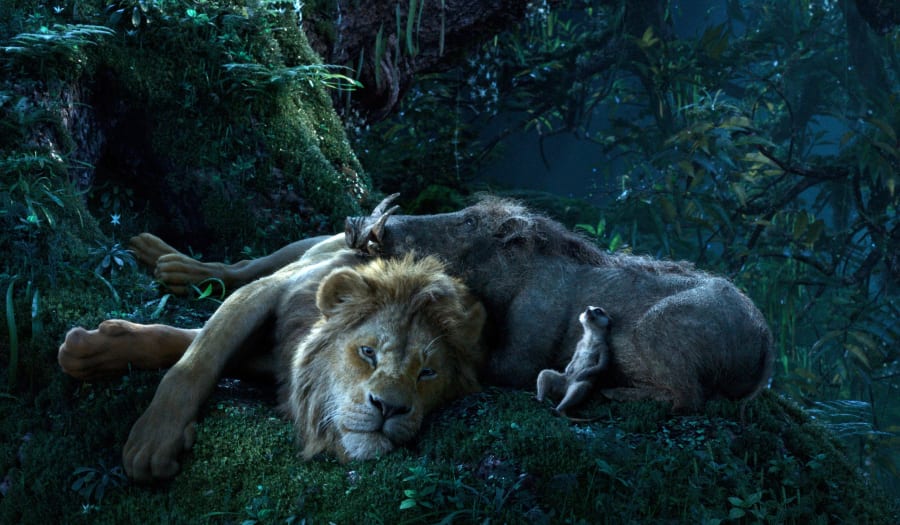 During his journey, Simba befriends a clever meerkat named Timon and a goofy warthog named Pumbaa, who teach the lion prince all about "Hakuna Matata." They're a very funny and charming pair, which is why Favreau cast "Billy on the Street" host Billy Eichner as the voice of Timon and Seth Rogen — star of recent comedy favorite LONG SHOT — as the lovable Pumbaa.
John Oliver as Zazu and John Kani as Rafiki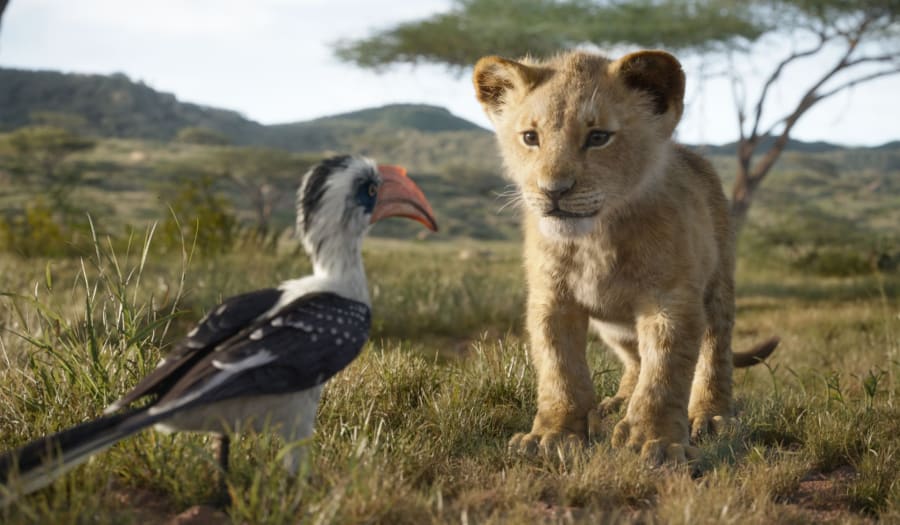 John Oliver, former "The Daily Show" correspondent and host of HBO's "Last Week Tonight," lends his unmistakable voice to the role of Zazu, a red-billed hornbill who serves as "majordomo" to Mufasa. That basically makes him the king's chief advisor. Voicing Rafiki, the wise mandrill and shaman of the Pride Lands (who christens Simba in one of the movie's most iconic scenes), is John Kani, whom you'll probably recognize as T'Chaka, father of superhero T'Challa in BLACK PANTHER.
THE LION KING roars into theatres on July 19.