In 21 BRIDGES, BLACK PANTHER star Chadwick Boseman plays a seasoned NYPD detective who puts all of Manhattan on lockdown in order to apprehend a cop killer (Stephan James, IF BEALE STREET COULD TALK). Directed by Brian Kirk ("Game of Thrones"), the film continues a rich cinematic tradition of stories about the complex cat-and-mouse games between police and criminals — and the moral lines that are increasingly blurred as some people act outside the law and others attempt to enforce it.
To commemorate the upcoming release of 21 BRIDGES, we took a look back at some of the best and most memorable films of this incredibly eclectic and thrilling genre. Consider this a primer for what you can expect when 21 BRIDGES opens nationwide on July 12.
Bullitt (1968)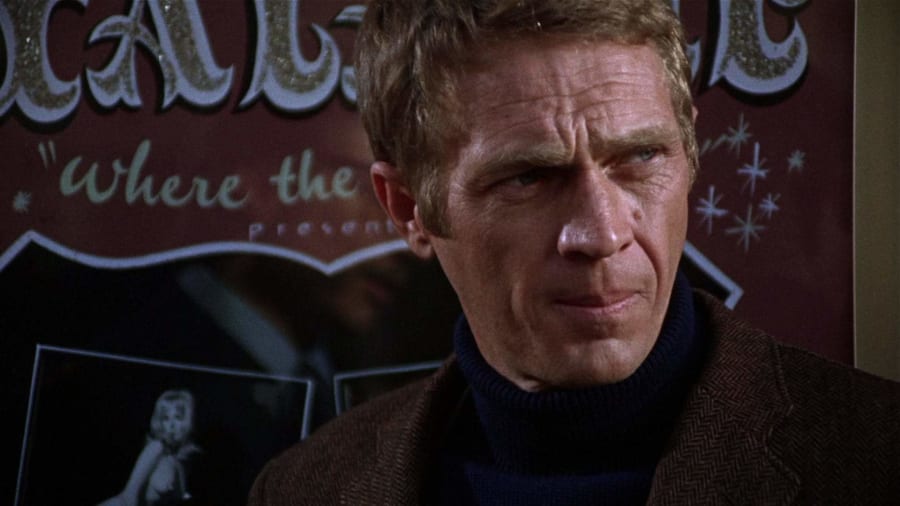 Director Peter Yates elevated shoe-leather detective work with this poetic, jazzy story of a stoic cop (Steve McQueen, THE GREAT ESCAPE) caught between the mob and an ambitious politician eager to break up an organized crime ring. Featuring one of the all-time great movie car chases, a groovy score by Lalo Schifrin and an iconic performance from McQueen, Yates' film epitomized the era in which it was made. BULLITT made crime-fighting seem cooler than ever.
Dirty Harry (1971)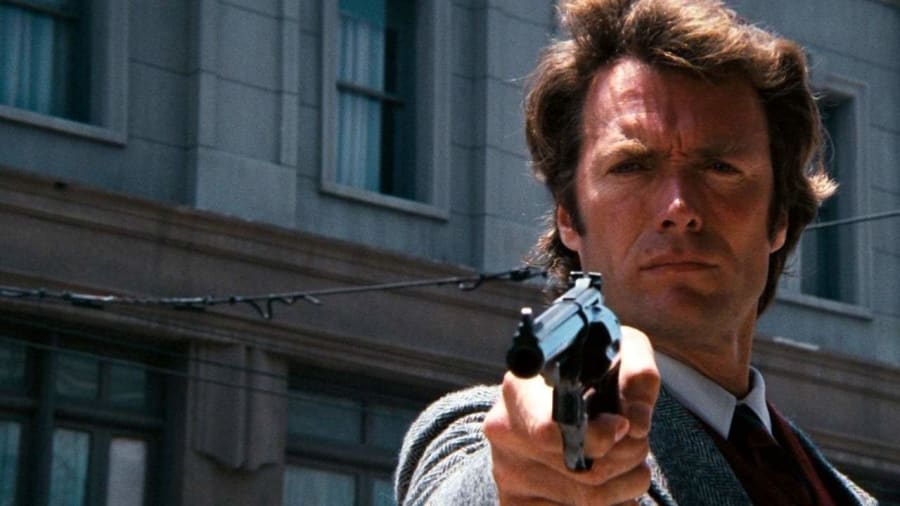 Don Siegel was well-known for hard-boiled stories by the time he directed Clint Eastwood (THE MULE) in this drama about a cop growing increasingly exasperated by the red tape and bureaucracy keeping him from stopping a serial killer. The result was instantly iconic. DIRTY HARRY didn't just lead to a whole series of films; it defined cop movies for two decades.
Beverly Hills Cop (1984)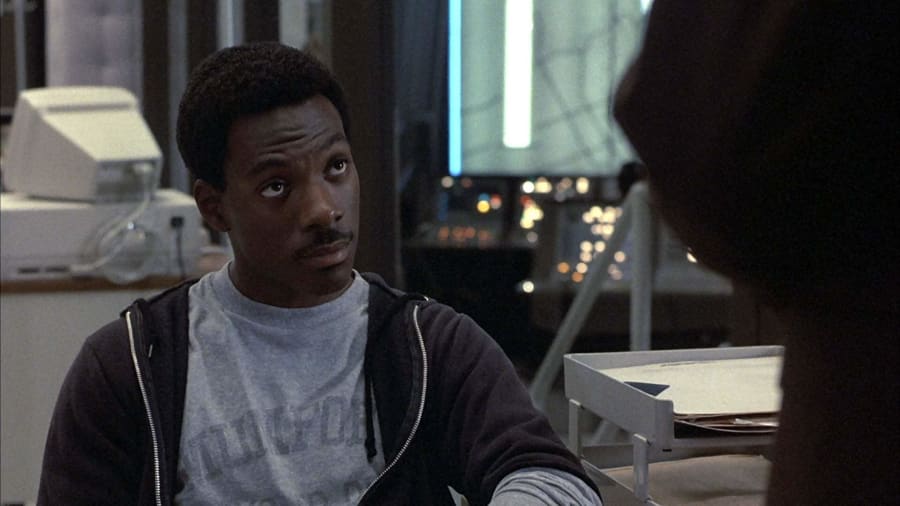 Director Martin Brest's fish-out-of-water comedy about a Detroit police officer temporarily following a case to Southern California helped make Eddie Murphy (SHREK) a movie star. The film capitalized on the comedian's natural talents for improvisation while offering him the chance to stretch his acting muscles — and thanks to its thrilling action scenes, his physical ones, too.
Lethal Weapon (1987)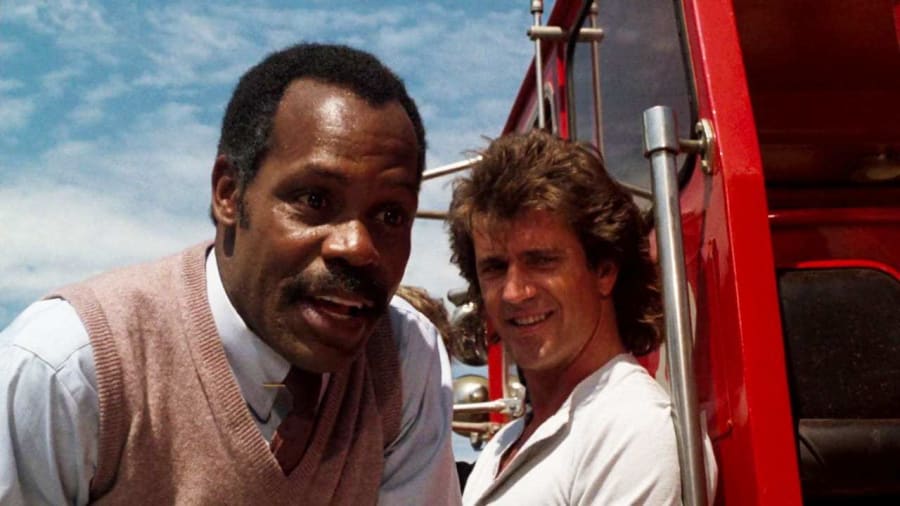 Mel Gibson (DRAGGED ACROSS CONCRETE) and Danny Glover (THE DEAD DON'T DIE) co-star in this quintessentially mismatched buddy-cop movie about a reckless hot shot (Gibson) and his domesticated partner (Glover). The film catapulted wild-eyed Aussie Gibson to stardom and spawned three sequels further exploring how this duo tracked down criminals while transforming each other for the better.
RoboCop (1987)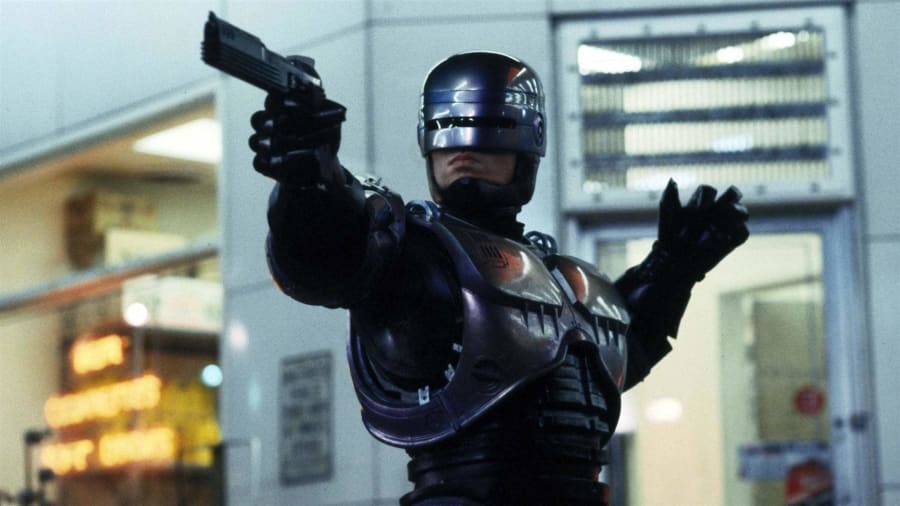 Who said that great cop movies can't also be great science fiction? In director Paul Verhoeven's classic action satire, Peter Weller (STAR TREK INTO DARKNESS) plays Alex Murphy, a severely injured cop transformed into an unstoppable killing machine who soon learns that his biggest enemies are the corporate overlords responsible for rebuilding him.
Die Hard (1988)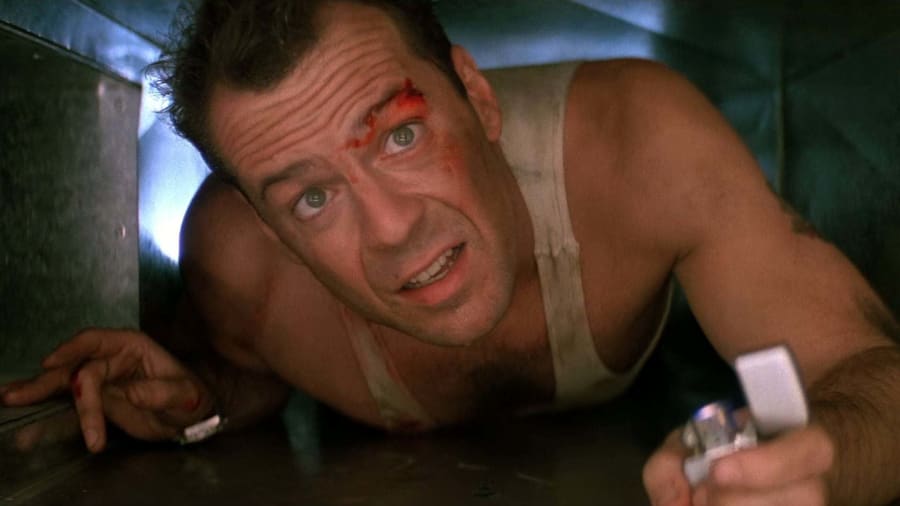 Bruce Willis (GLASS) became a movie star overnight thanks to his performance as washed-up everyman detective John McClane in John McTiernan's thriller about a cop locked inside a skyscraper with a group of thieves. Its success established a template for literal decades of other films — "DIE HARD on a boat" (UNDER SIEGE), "DIE HARD in a bus" (SPEED) and so on.
Heat (1995)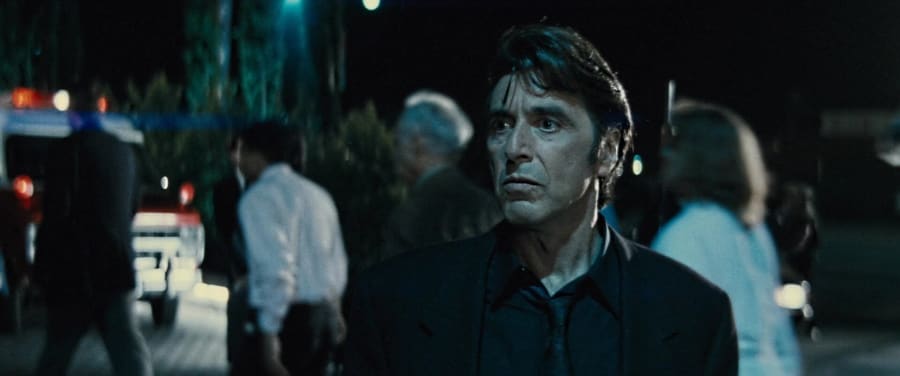 Few cop films have captured the thrill and complexity of the relationship between cops and criminals like Michael Mann's 1995 film about a calculating thief (Robert De Niro) and a driven detective (Al Pacino) whose determination and skill make them equally matched. At three hours, the film offers both incredible character development and thrilling action, anchored by all-time-great performances from both De Niro and Pacino.
L.A. Confidential (1997)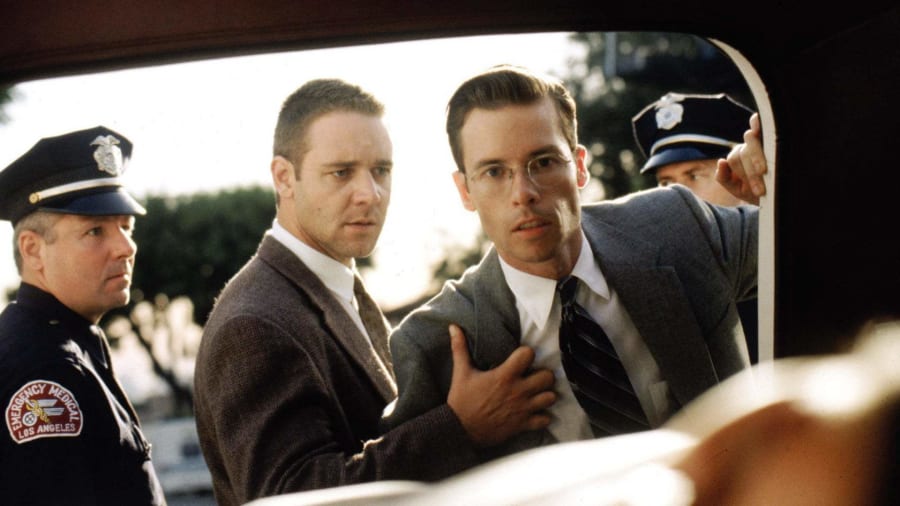 Director Curtis Hanson beautifully recreates a bygone era of Los Angeles history with this story of three cops (Kevin Spacey, Russell Crowe and Guy Pearce) whose career ambitions and personal foibles intersect with the same murder investigation.
The Departed (2006)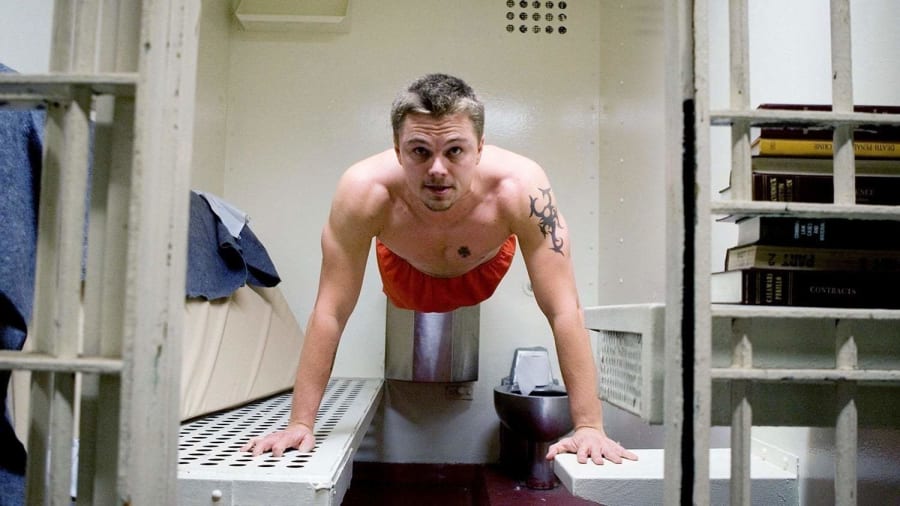 Martin Scorsese finally won an Oscar® for Best Director with this reimagining of the Hong Kong thriller INFERNAL AFFAIRS. Scorsese transplanted the story to Boston, with a cop (Leonardo DiCaprio) and a criminal (Matt Damon) each going undercover in the other's organization. The police and the mob are both forced to anticipate — and answer — their opponent's moves before they happen.
21 BRIDGES comes to theatres on July 12.