This weekend, an ancient power comes back to life and three films from our AMC Independent program are hitting the big screen! Check out the new releases.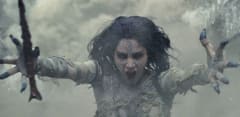 The Mummy
This weekend, Universals shared monster universe kicks off with The Mummy starring Tom Cruise. This new world of gods and monsters titled 'Dark Universe' will feature classic Universal monsters, including Frankenstein and his bride, Invisible Man, Wolf Man, and more. Before that monster mash begins, this initial film will focus on an ancient princess who is awoken from her tomb. Princess Ahmanet, played by Sofia Boutella, unleashes her evil on present-day London. Including Cruise and Boutella, this film also stars Annabelle Wallis and Russell Crowe. Get ready for an apocalyptic adrenaline rush and get your tickets now.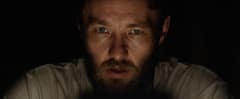 It Comes at Night
From A24, the studio that brought the 2015 film The Witch and Best Picture winner Moonlight comes a new horror. It Comes at Night follows star Joel Edgerton who learns that evil is stalking his family in their desolate home. The film premiered this April at The Overlook Film Festival, which takes place at the historic Timberline Lodge hotel from Stanley Kubrick's masterpiece The Shining. If that's any indication, you can expect plenty of scares, especially since the film's tagline is 'imagine the end of the world… now imagine something worse.' Grab a friend and get your tickets now.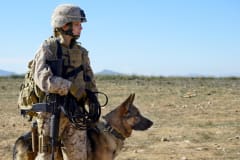 Megan Leavey
Based on the true life story, Megan Leavey follows a young marine corporal and the unbreakable bond between her and her military combat dog, Rex. With that bond and unique discipline, the pair saved many lives during their deployment in Iraq. Kate Mara plays the real-life hero with rapper Common, Ramon Rodriguez, Edie Falco, and Tom Felton costarring. We enlisted the cast of the film to discuss their training, film experiences, and deepened appreciation for our troops. Watch our videos, then get your tickets.
My Cousin Rachel
Based on the novel by Daphne du Maurier, My Cousin Rachel tells the dark romance between a young Englishman, played by Sam Claflin, and his beautiful cousin Rachel, played by Rachel Weisz. Du Maurier is known for writing 'The Birds' which was later turned into the classic Alfred Hitchcock film. My Cousin Rachel is the story of revenge, love, and mystery. Get your tickets now.