Who ruled the big screen in 2014? Was it Richard Linklater for his masterpiece BOYHOOD, which was released in 2014 after 12 years of filming? Perhaps Damien Chazelle, who got his first crack at a studio project directing JT Simmons whip Miles Teller into band shape in WHIPLASH. You could take your pick among Jennifer Lawrence (THE HUNGER GAMES: MOCKINGJAY PART 1), Scarlett Johansson (LUCY) or Emily Blunt (THE EDGE OF TOMORROW) all of whom brought the fight to their movies. Or maybe in a year dominated by comic book superheroes, it was one of the originals, Michael Keaton, along with director Alejandro G. Iñárritu for their work on the Best Picture winner BIRDMAN. No doubt, all had a profound impact on movies in 2014, but only one actor was at the top of the card in two of the top 5 box office successes that year.
Yes, it's the year in movies, 2014: The Year of Chris Pratt.
---
The Lego Movie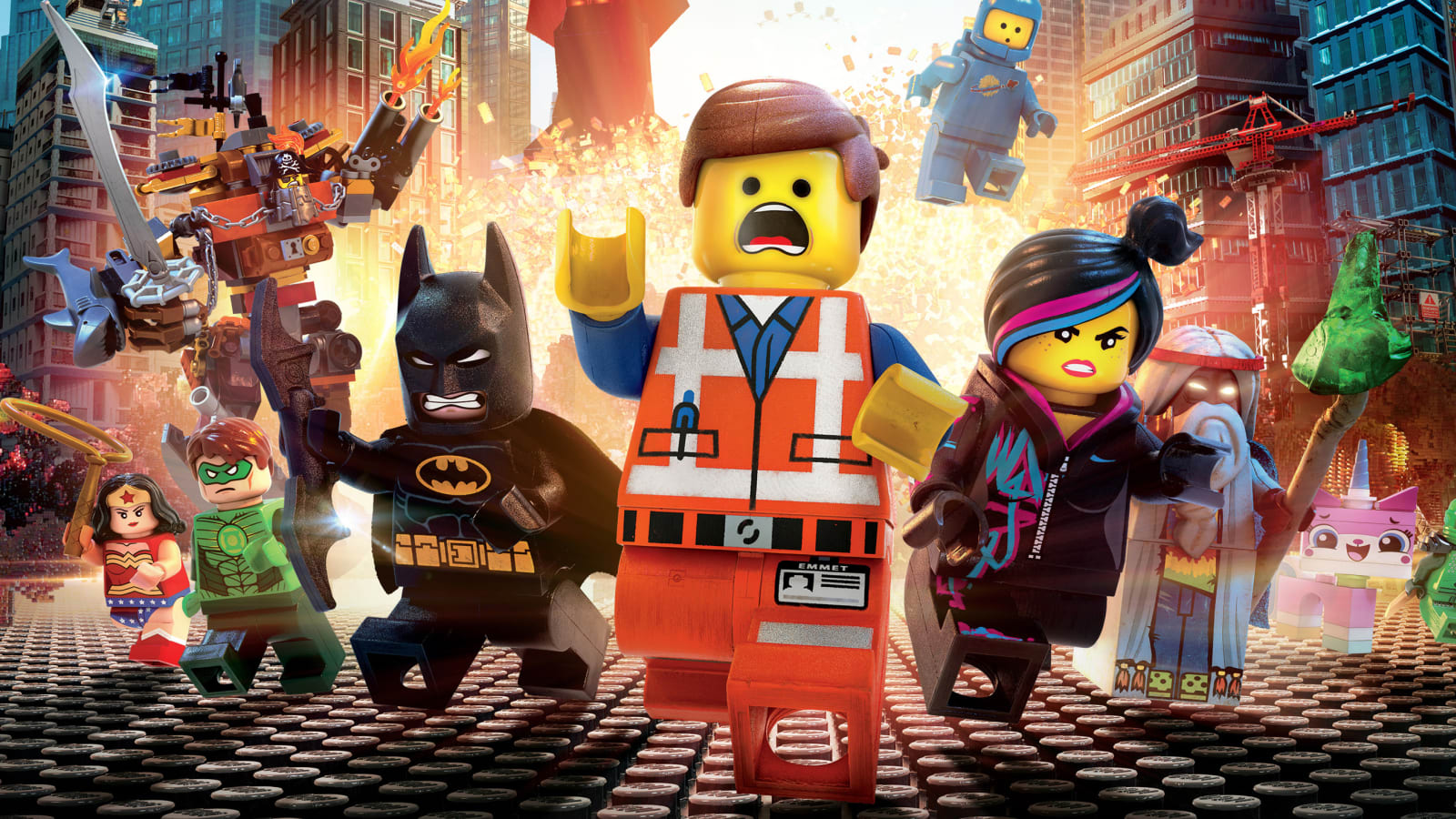 Chris Pratt got a cartoonish jumpstart to his meteoric rise from TV co-star to leading man movie star by voicing Emmet, the bland, boring Lego guy who doesn't seem to have anything noticeable or special going on at all…only to be the most special Lego character of all. The first surprise hit of 2014, THE LEGO MOVIE proved to be hilarious and heartwarming. Directors Phil Lord and Christopher Miller had previously found success with animated hit CLOUDY WITH A CHANCE OF MEATBALLS, and the R-rated comedy success 21 JUMP STREET, so it's no surprise that the movie appealed to audiences of all ages.
Lord and Miller have gone on to write THE LEGO MOVIE 2, produce SPIDER-MAN: INTO THE SPIDER-VERSE and direct 22 JUMP STREET, and they will be back in the producer's role later this year with the animated film CONNECTED, which hits theatres this fall. You can catch the rest of the movies above on AMC Theatres On Demand!
---
The Guardians of the Galaxy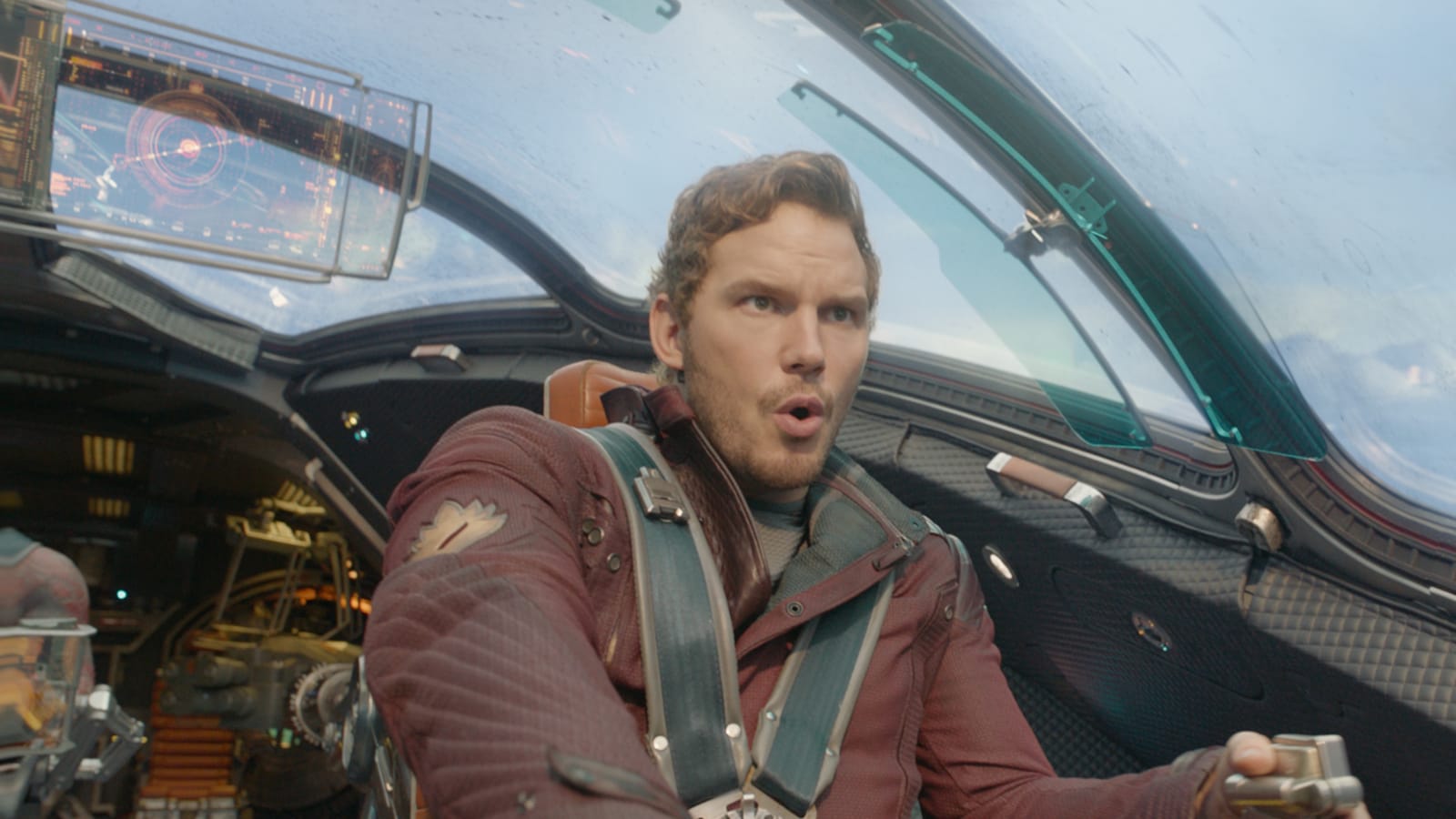 With a top-5 box office hit already under his belt, Pratt was back on the big screen, this time in person, as the wisecracking, planet-hopping thief Star-Lord. You'd be forgiven if you hadn't heard of Star-Lord prior to 2014. Most non-comic book fans hadn't. In fact, heading into the marketing campaign, this is what the movie had to work with: the daughter of a notorious super villain, a talking racoon, a tree, a former pro wrestler and a TV co-star. That combination does not, on paper, sound like a recipe for success.
What people weren't counting on was Director James Gunn's superb vision and knack for writing outcast characters, and stellar performances from Pratt, Zoe Saldana, Dave Batista and the visual effects crew. Gunn, directing his first blockbuster studio project (but not his first superhero movie…what's up SUPER), used that vision, those performances and a rocking soundtrack to turn a handful of little-known comic book characters into arguably the best origin story in the MCU.
Gunn is currently working on his next project, THE SUICIDE SQUAD, for release in theatres next year. He's also slated to return to the third installment of Guardians. Movie star Chris Pratt is back on-screen next summer in the sci-fi action thriller THE TOMORROW WAR.
---
Selma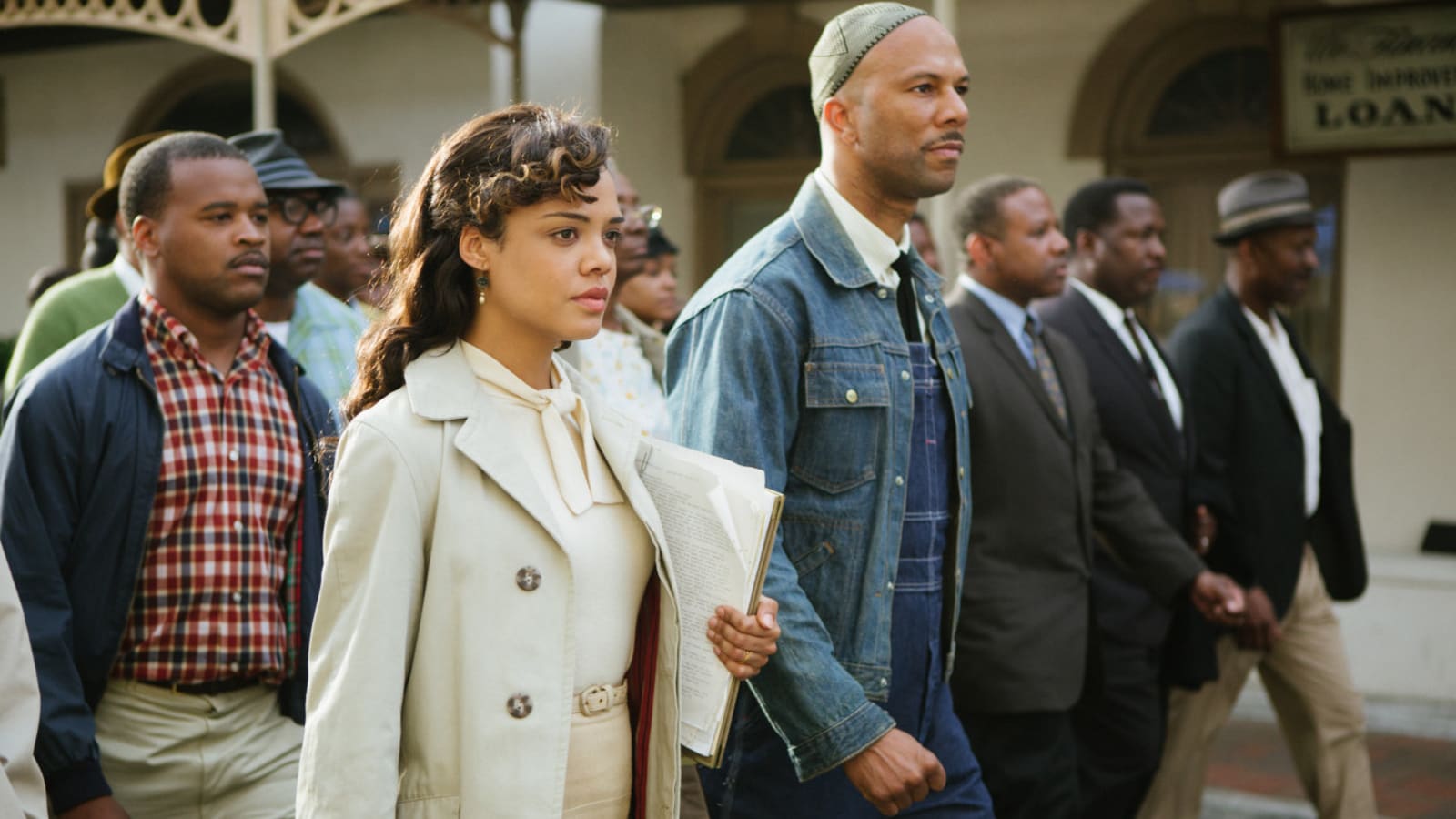 Based on the 1965 voting-rights marches from Selma to Montgomery, Alabama, the Ava DuVernay-directed SELMA is a captivating historical document, and the first true big screen biopic of Dr. Martin Luther King Jr. David Oyelowo gives a masterful performance as Dr. King and earned a Golden Globe nomination for Best Actor.
DuVernay earned a Golden Globe nomination for Best Director, making her the first African American woman to earn that nomination. Surprisingly neither DuVernay nor Oyelowo were included when the Oscar nominations were announced, although the movie did score a nomination for Best Picture.
SELMA, which resonates just as much today as it did when it was released in 2014, is available on AMC Theatres On Demand.
---
John Wick/The Equalizer
JOHN WICK is Keanu Reeves as a former hitman whose wife recently passed away and who is out of the game, only to reluctantly return to destroy everyone in his path.
THE EQUALIZER is Denzel Washington as a marine whose wife recently passed away and who is out of the game, only to reluctantly return to destroy everyone in his path.
You learn fairly quickly that it is not good idea to not mess with either of these guys. Or their dogs. But it is a VERY good idea to watch these movies. Both were big box office successes in 2014, and both earned sequels, with both men returning, somewhat less reluctantly this time, to destroy everyone. Again. Both movies, and their follow ups, are available at AMC Theatres On Demand.
---
Maleficent
Angelina Jolie had been off screen for four years when she finally reappeared in movie theatres in the title role as the wicked fairy in Disney's live-action retelling of SLEEPING BEAUTY. But whereas some live-action remakes are truly just that, MALEFICENT put a different twist on the age-old tale. Seeing it from the perspective of the antagonist gave the story a whole new feel, and audiences responded, as the movie tallied more than three-quarters of a billion dollars worldwide.
Starting with MALEFICENT in 2014, Disney has released at least one live-action remake of one of its classic films each year. That tradition continues later this year when MULAN arrives in movies theatres on July 24.
MALEFICENT and its sequel, MALEFICENT: MISTRESS OF EVIL, are available on AMC Theatres On Demand.
---
American Sniper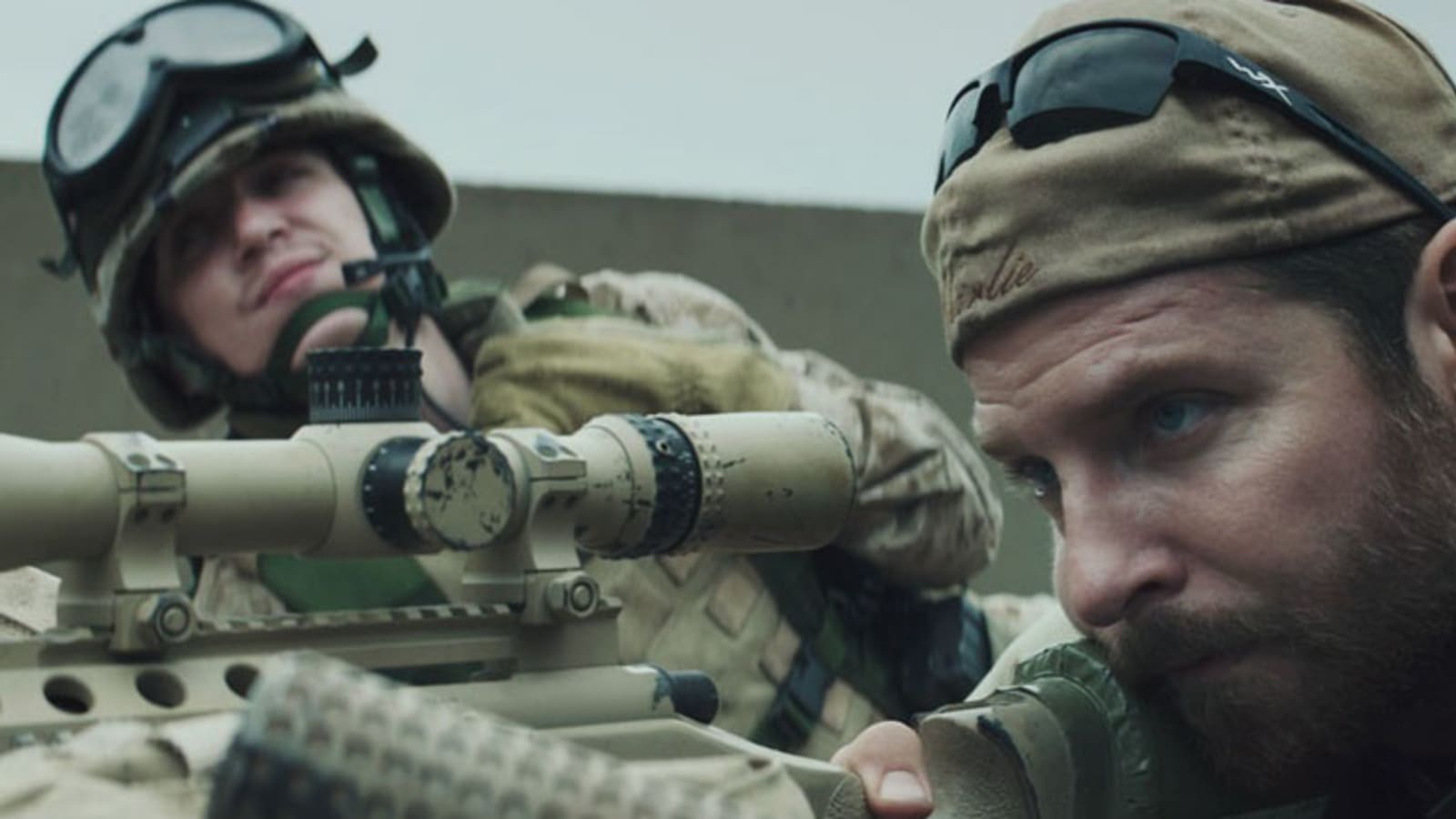 Bradley Cooper takes on the role of real-life military hero Chris Kyle, and Cooper's portrayal garnered him an Oscar notation for Best Actor. The movie follow's Kyle's rise through the military ranks, and how his actions lead to him being recognized as one of the most accomplished marksmen in military history. But the movie also follows the toll those actions take on Kyle, and his life at home.
AMERICAN SNIPER is available on AMC Theatres On Demand.