We Offer Fantastic Benefits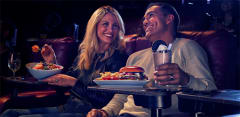 Watch FREE Movies
AMC Theatre Support Center associates receive annual unlimited movie passes to share with friends and family. Use your pass to watch movies at any of our 600+ theatres nationwide.
Pending sellout conditions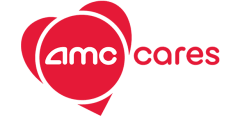 Giving Back
In addition to vacation and personal time off, AMC Cares offers our Theatre Support Center associates up to two paid 'give back days,' so they can volunteer their time at a non-profit charity.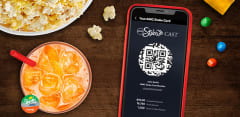 Save 50% on Drinks & Eats
Use your complimentary AMC Stubs Cast™ membership for half off eats and drinks.
Excludes alcoholic beverages.
Enroll in Healthcare & 401(k)
Join our group health plan for medical/dental/vision coverage, as well as a 401(k) match. Our Benefits team is easily accessible and eager to assist with the well-being of our associates.
Theatre Support Center Amenities
Participate in companywide announcements, seasonal movies, and momentous sports games on our "Uptown" and "Downtown" videowalls or flex on down to our onsite fitness center. Looking for something more relaxing? Step out to one of our three patio areas equipped with lounge chairs.
Work with Amazing People
Meet new friends that you love working with and refer your friends, too. Our tight-knit teams form relationships that last a lifetime.