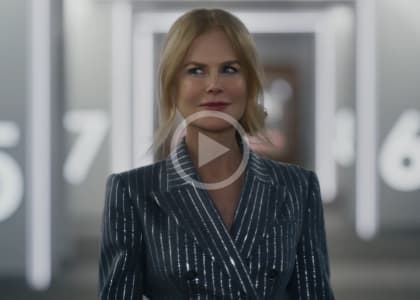 AMC THEATRES
We Make Movies Better
Discover perfect sound, perfect picture, and delicious AMC Perfectly Popcorn™. At AMC Theatres, We Make Movies Better™. Get a sneak peek at the biggest campaign we've ever made, starring Nicole Kidman.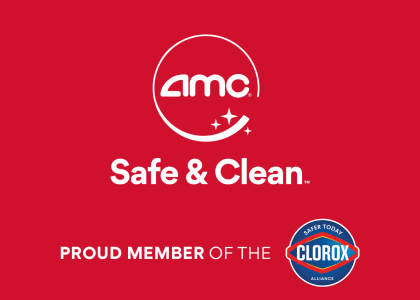 AMC Safe & Clean™ Standards in Place
AMC follows area mandates and meets or exceeds CDC guidelines. Masks are recommended for everyone regardless of vaccination status.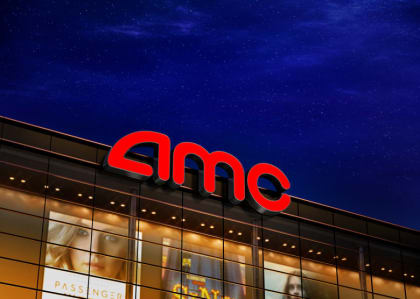 We apologize for the inconvenience
Due to nationwide supply chain issues, some of your favorite items may be temporarily unavailable. We appreciate your patience and thank you for your continued support.
Now Hiring at AMC
AMC Theatres is now hiring for all positions! If you love all things movies, apply now to join our team of amazing associates. Text AMCJOBS to 63879 (text and data rates may apply), or click the link below to view open positions near you.
Save on Movies
With such great ticket prices, you can't afford to miss your favorite movies! Get tickets to your hometown AMC CLASSIC today and start saving.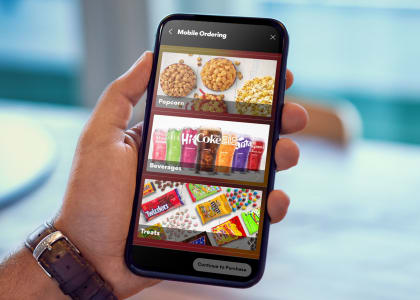 Order Snacks Ahead of Time!
Have your food and drink ready for you when you arrive! Try it now or in the AMC Theatres app.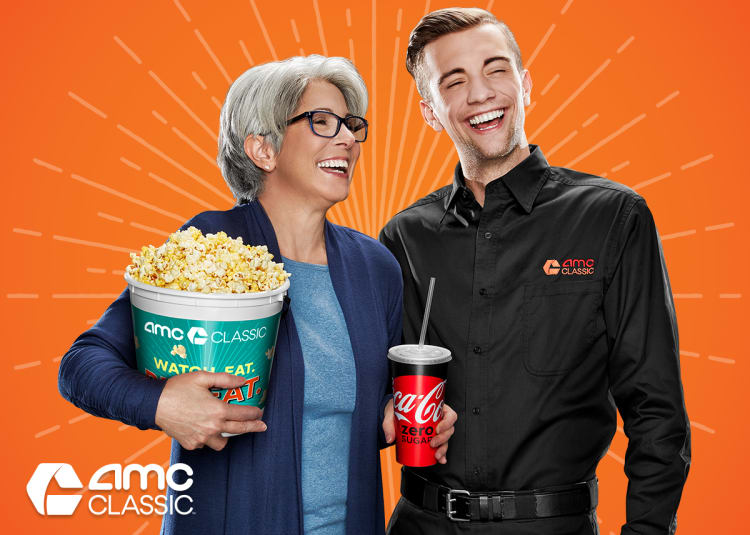 AMC CLASSIC
America's Hometown Theatres
It's showtime! AMC CLASSIC is here to serve up movie memories with friends & family. Come enjoy Coca-Cola Freestyle and delicious menu items like pretzel bites, movie nachos, and annual refillable popcorn buckets, all at a great value.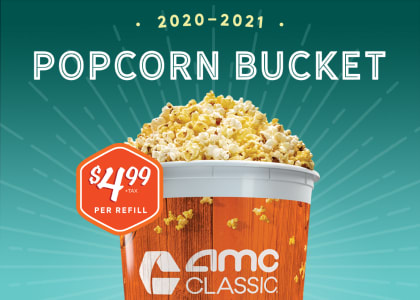 Annual Refillable Popcorn Bucket
Purchase your popcorn bucket and keep your good times coming when you bring it in for refills. Make the most of your year and grab a bucket of fun for the whole family!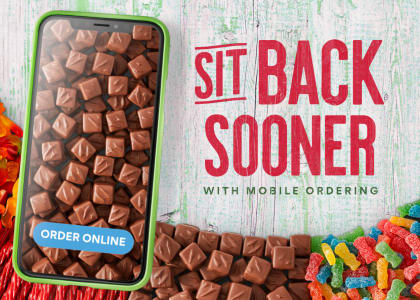 Food & Drinks Mobile Ordering
Skip past the line and order your favorite movie snacks online or in the AMC Theatres app. Your food will be ready for you when you arrive!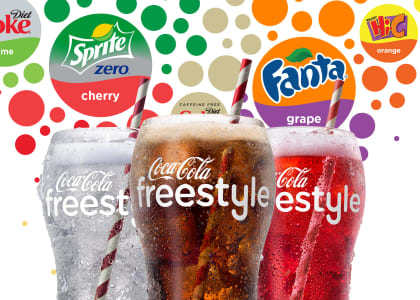 Coca-Cola Freestyle
Select from 100+ drink choices. Whether you're craving a classic Coca-Cola, a Sprite Peach, or a Dasani Lime for your show, we've got you covered.
At this theatre
Features

Now an AMC!

This theatre is now an AMC! We appreciate your patience as we work to get all the systems converted and up-and-running.

Amenities and Accessibility

Digital Projection

This theatre features digital projection in all auditoriums.

Wheelchair Access

This theatre is wheelchair-accessible in all auditoriums.

Other Policies

Age & Time of Day Policy for R-Rated Films

Under 17 requires accompanying parent or adult guardian (age 21 or older). Guests 25 years and under must show ID. We restrict children younger than 6 from attending R-Rated films after 6pm to improve the experience for everyone. To bring your children younger than 6 to R-Rated films, please visit us before 6pm.

No Outside Food and Beverage

Please refrain from bringing outside food and beverage items into the theatre.

Pricing Notice

AMC reserves the right to exercise special pricing options for unique in-theatre experiences.

Refund Policy

No refunds after printed showtime.