AMC Signature Recliners

•

Reserved Seating

•

IMAX with Laser at AMC

•

Discount Tuesdays

•

Discount Matinees

•

Open Caption (On-Screen Subtitles)

•

Laser at AMC

•

Food & Drinks Mobile Ordering

•

Coca-Cola Freestyle

•

Closed Caption
Universal Cinema AMC at CityWalk Hollywood
100 Universal City Plaza, Universal City, California 91608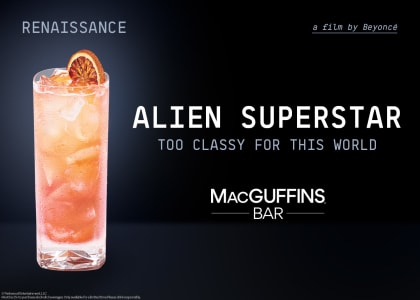 Taste That Sets the Bar
Toast to RENAISSANCE: A FILM BY BEYONCÉ with ALIEN SUPERSTAR. Our unique take on a Paloma mixes premium tequila and gin with a splash of sophistication, a touch of fierceness, and a crown of bubbles.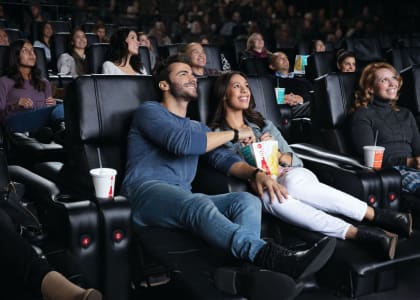 Experience Universal Cinema
See movies where movies are made at Universal Cinema, located on CityWalk at Universal Studios Hollywood. Enjoy a show in our deluxe power-reclining seats, available in 18 auditoriums with laser projection or at our 7-story IMAX® with laser projection.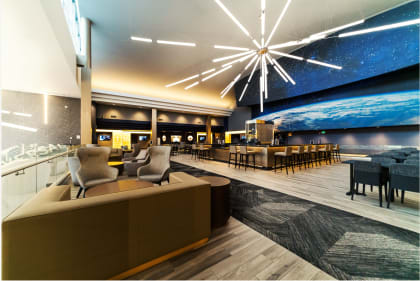 Director's Lounge
Enjoy handcrafted cocktails, draft and imported beers, wines, and Universal Exclusives at the Director's Lounge. Enjoy your drink at the bar or select auditoriums. For guests 21 and over only.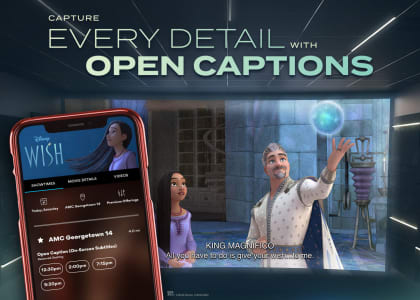 Capture the Full Movie with Open Captions
Find a showtime labeled Open Caption (On-Screen Subtitles) to see your movie with a text description of dialogue and audio on the big screen. Don't miss a moment of the magic in Disney's WISH, now showing!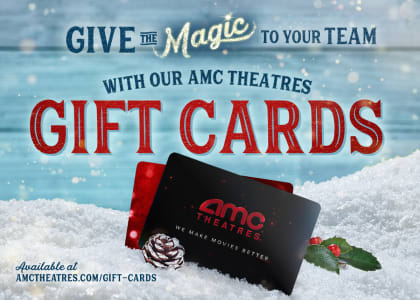 Give the Most Wonderful Team Gift
Complement your company's team spirt with a little holiday spirit by giving them the magic of AMC Theatres Gift Cards and booking your holiday party with us today!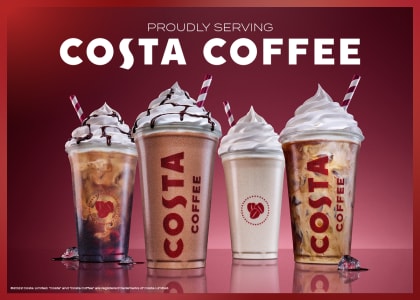 Introducing a Legendary Lineup
Explore a variety of new premium Costa Coffee beverages available at Universal Cinema. Serving Espresso, Brewed and Iced Coffee, Frappés and Hot Chocolate, enjoy choices for all coffee lovers.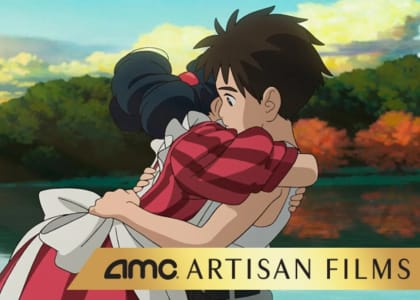 AMC ARTISAN FILMS
Return to the World of Studio Ghibli
Be among the first to experience the newest masterpiece from Hayao Miyazaki, THE BOY AND THE HERON, at an early access screening on 12/6.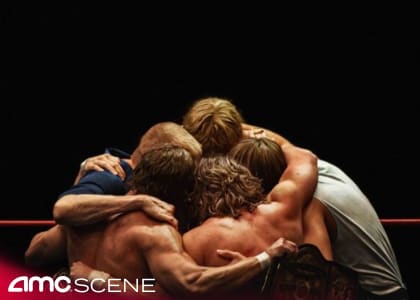 AMC SCENE
Meet The Cast Of The Iron Claw
Zac Efron leads an incredible cast in the new biopic about the legendary Von Erich Family.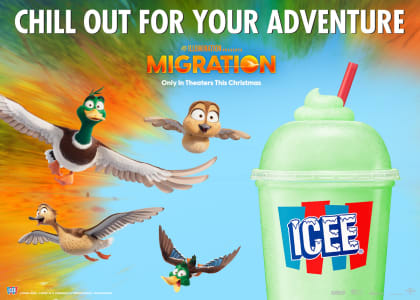 Embrace the Opportunity
For the ultimate experience, grab an ICEE this holiday season and get tickets to see Illumination's MIGRATION, coming to AMC Theatres 12/22.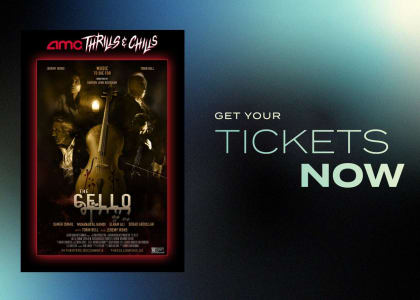 Brilliance Has a Cost
A promising cellist discovers that the price of his instrument is far more ominous than he anticipated. See THE CELLO at AMC Theatres starting 12/8.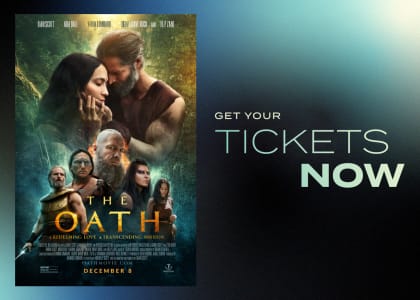 Heroes Rise and a Warrior's Past Awakens
Journey to 400 A.D., a forgotten time in Ancient America, for a powerful and epic tale of action, courage, love, and faith. Get tickets to see THE OATH, in theatres 12/8.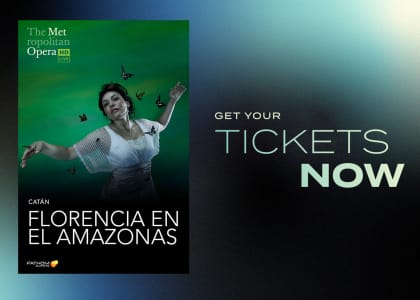 The Music and Magic of the Amazon
Catch the live broadcast of a monumental Metropolitan Opera premiere of Daniel Catán's FLORENCIA EN EL AMAZONAS, only the third Spanish-language opera presented by the company. Live in theatres on 12/9 and encores on 12/13.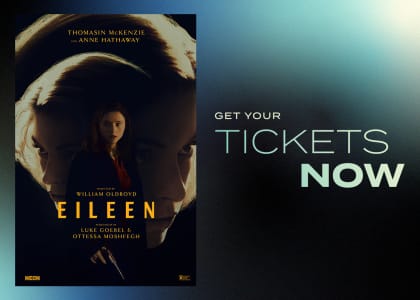 Some Secrets Should Stay Locked Up
A young prison secretary becomes enthralled by the penitentiary's new counselor, but their budding relationship spirals when a dark secret is revealed. Get tickets to see EILEEN, in theatres 11/30.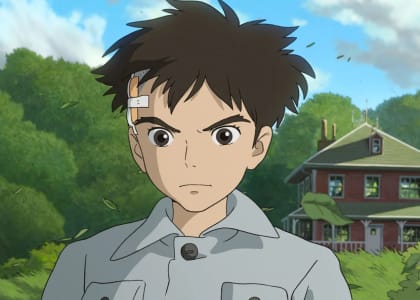 AMC ARTISAN FILMS
THE BOY AND THE HERON
From acclaimed filmmaker Hayao Miyazaki, a young boy struggling with the loss of his mother takes a chance and follows a talking heron into another world that resides between life and death. See the film now showing in select theatres, everywhere 12/6.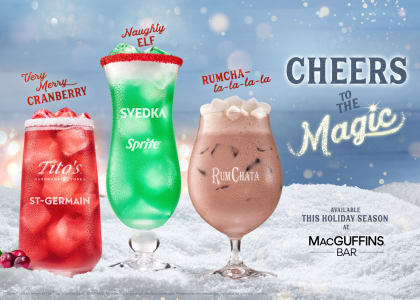 We've Got Your Holiday Spirits
Holiday cheers are here at MacGuffins Bar®! For a limited time, order our seasonally inspired cocktails like the RUMCHATA-LA-LA-LA, VERY MERRY CRANBERRY, or NAUGHTY ELF. Jingle all the way in to try one today.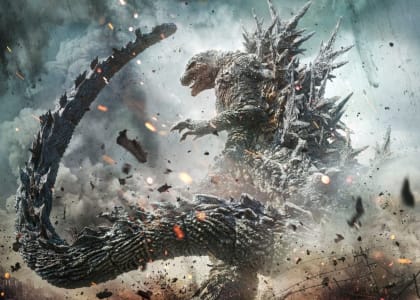 AMC SCENE
Your Guide To Godzilla Minus One
The undisputed king of the monsters returns to the big screen in Takashi Yamazaki's GODZILLA MINUS ONE!
Racing is a Deadly Passion
Adam Driver stars in this fast-paced biopic about an ex-racer who makes a desperate attempt to save his auto empire. Watch one man push himself to the brink in FERRARI, opening on Christmas Day.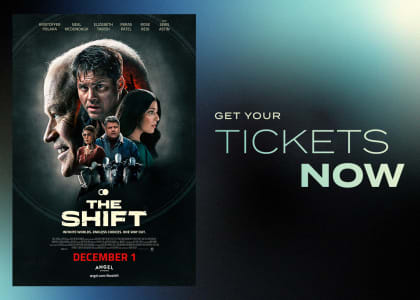 There's Only One Way Out
After meeting a mysterious stranger, a man encounters a terrible accident that transports him to a parallel Earth where he must fight to get back to the woman he loves. See THE SHIFT, opening 11/30.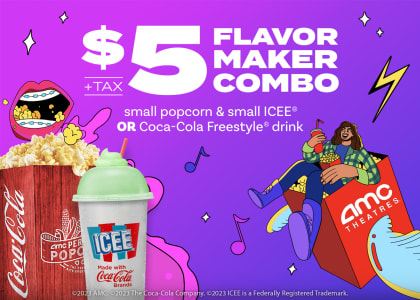 $5 Flavor Maker Combo
Soar into AMC Theatres for our $5 Flavor Maker combo with your choice of a small Coca-Cola Freestyle® or ICEE® and small popcorn!
IMAX with Laser at AMC
Immersive, heart-pounding audio combined with crystal clear images on the largest screens take you beyond the standard cinema experience. Experience films to the fullest in IMAX with Laser at AMC.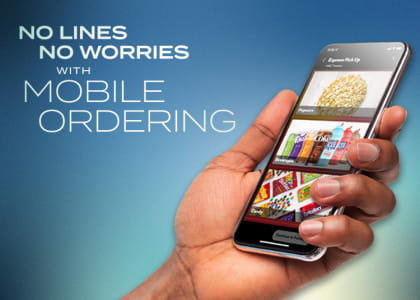 Order Snacks Ahead of Time!
Enjoy the convenience of mobile ordering with AMC Theatres. Simply place your order before your movie and it will be ready at your selected time when you arrive. Skip the line and enjoy the show!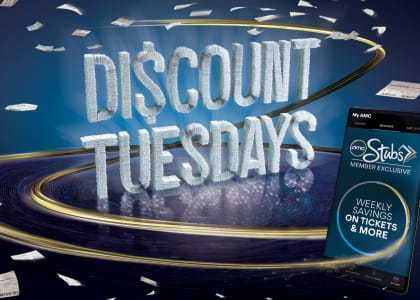 AMC STUBS® MEMBER EXCLUSIVE
All Members Save on Discount Tuesdays
AMC Stubs A-List, Premiere and Insider members save EVERY week on tickets to Tuesday showtimes! It's just one of the many perks of being an AMC Stubs member.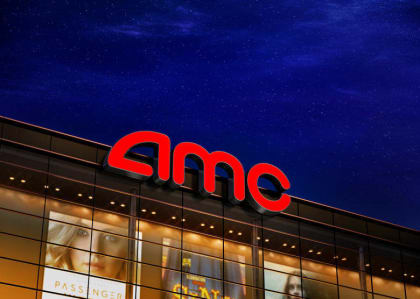 Open Caption (On-Screen Subtitles)
This theatre has select showtimes with Open Caption (On-Screen Subtitles) screenings.
At this theatre
Features

Open Caption (On-Screen Subtitles)

This theatre has select showtimes with Open Caption (On-Screen Subtitles) screenings.

Laser at AMC

Experience lifelike colors, enhanced brightness, and breath-taking clarity with Laser Projection by Cinionic. With more color, more light, and more contrast, you'll see the laser difference from every angle.

Director's Lounge

Shake up your movie with a beer, glass of wine or cocktail from the Director's Lounge. Enjoy your drink at the bar or select auditoriums. For guests 21 and over only.

Senior Pricing

If you're 60 or over, save on your movie ticket. Just show a valid ID at the box office.

Student Pricing

Every day, starting at 5pm, show your valid student ID at the box office and save on your ticket.

Military Pricing

This location offers special military pricing. See box office for details. Must present a valid military ID.

Amenities and Accessibility

Discount Matinees

Save 25% off the evening ticket prices every day!

AMC Stubs Member Wi-Fi

Select the AMC Stubs Member Wi-Fi network to sign in or join AMC Stubs. Become an Insider member for FREE to take advantage of FREE Wi-Fi access in the lobby, or upgrade to get even more at the movies.

$5 Movie Parking

Parking is only $5 at Universal CityWalk with your purchase of a movie ticket. General parking price is $32 from open to 5pm and $10 after 5pm. AMC Theatres is happy to provide a rebate to bring parking costs down to $5 anytime. If purchased on the AMCTheatres.com website or mobile app, you will receive a barcode in the email receipt that provides a rate of $5 upon arrival at the tollbooth. If you do not have a barcode, you may take advantage of a rebate at the theatre to bring the General Parking price down to $5. Parking offers cannot be combined.

Mobile Ticketing

Skip the box office and go straight to the ticket drop with our mobile ticketing solution when buying tickets online.

Wheelchair Access

This theatre is wheelchair-accessible in all auditoriums.

Other Policies

Age & Time of Day Policy for R-Rated Films

Under 17 requires accompanying parent or adult guardian (age 21 or older). Guests 25 years and under must show ID. We restrict children younger than 6 from attending R-Rated films after 6pm to improve the experience for everyone. To bring your children younger than 6 to R-Rated films, please visit us before 6pm.

Alcohol Carding Policy

Regardless of age, all guests purchasing or consuming alcohol within the theatre must show positive proof of age. Guests without a valid ID cannot purchase or consume alcohol per AMC policy.

No Outside Food and Beverage

Please refrain from bringing outside food and beverage items into the theatre.

Pricing Notice

AMC reserves the right to exercise special pricing options for unique in-theatre experiences.

Refund Policy

No refunds after printed showtime.