AMC Signature Recliners

•

Reserved Seating

•

IMAX with Laser at AMC

•

Discount Tuesdays

•

Discount Matinees

•

Food & Drinks Mobile Ordering

•

Coca-Cola Freestyle

•

Open Caption (On-Screen Subtitles)

•

Closed Caption

•

Director's Lounge
Universal Cinema AMC at CityWalk Hollywood
100 Universal City Plaza, Universal City, California 91608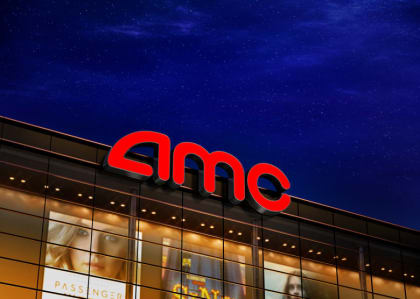 We apologize for the inconvenience
Due to nationwide supply chain issues, some of your favorite items may be temporarily unavailable. We appreciate your patience and thank you for your continued support.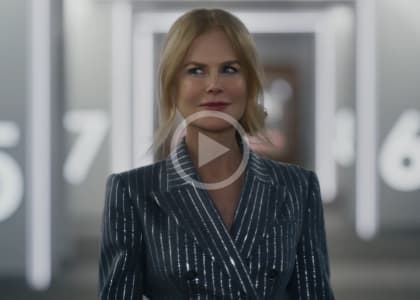 AMC THEATRES
We Make Movies Better
Discover perfect sound, perfect picture, and delicious AMC Perfectly Popcorn™. At AMC Theatres, We Make Movies Better™. Get a sneak peek at the biggest campaign we've ever made, starring Nicole Kidman.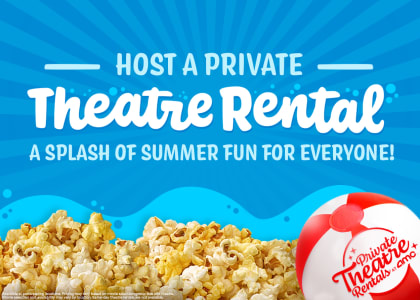 Book a Private Theatre Rental Today
Watch the biggest new release or choose a Fan Fave film and save any day. Make AMC Theatres your summer hotspot with Private Theatre Rentals!
Keep Your MINIONS Well Fed
Celebrate the release of MINIONS: THE RISE OF GRU with our exclusive, collectible popcorn tin! Get an unfilled tin for only $2.99+tax, or filled with AMC Perfectly Popcorn™ for $12.99+tax.
Add a MINIONS Cup to Your KidsPack
Upgrade your AMC KidsPack for just $2.99+tax and you'll receive a MINIONS Collectible Cup, including a removable toy topper. Purchase the cup without an AMC KidsPack for $9.99+tax. Collect all 5 toys!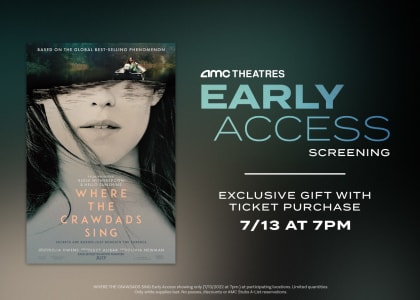 Get an Exclusive Adult Coloring Book
Join us for an Early Access screening of WHERE THE CRAWDADS SING 7/13 at 7pm! Be among the first to see this adaptation of the best-selling book and get an exclusive adult coloring book inspired by the film.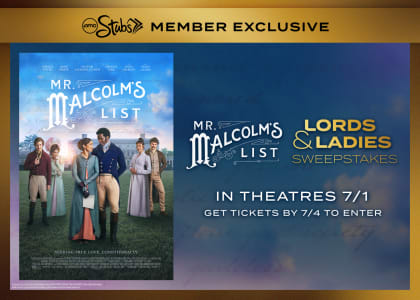 MR. MALCOLM'S LIST Lords & Ladies Sweeps
Get tickets to see the regency-era romantic comedy MR. MALCOLM'S LIST from 6/30-7/4 and you'll be entered to become royalty! One winner will be awarded a Lordship or Ladyship, a VISA gift card, and more!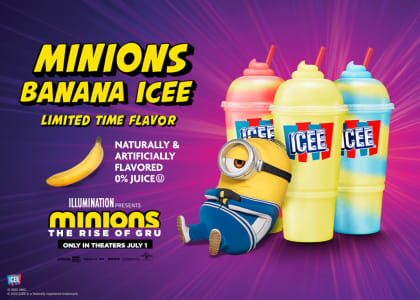 The Banana ICEE® Is Here
Order your banana-flavored ICEE® today, available for a limited time at AMC Theatres. Mix and match with other flavors, or try it on its own—either option is great when you're watching MINIONS: THE RISE OF GRU!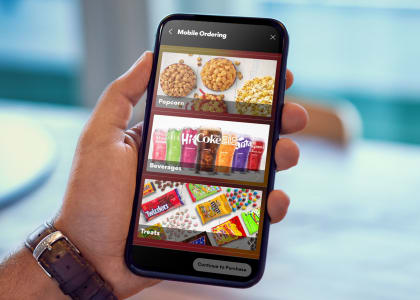 Order Snacks Ahead of Time!
Have your food and drink ready for you when you arrive! Try it now or in the AMC Theatres app.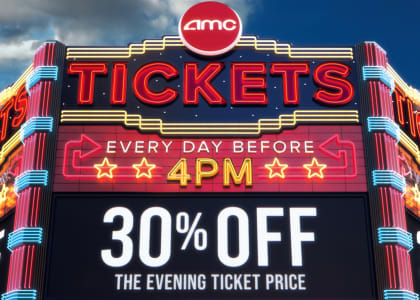 DISCOUNT MATINEES
30% Off Tickets Every Day Before 4PM
It's always a perfect day for a Discount Matinee! Every day before 4pm, save 30% off the evening ticket prices at select AMC® and AMC DINE-IN™ theatres.
AMC Signature Recliners
Kick back and enjoy the show from a luxurious AMC Signature Recliner.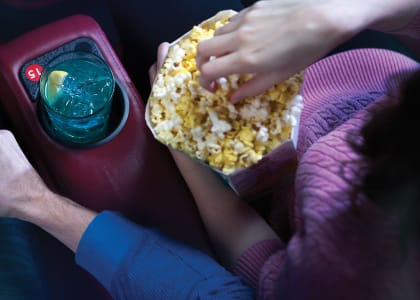 Reserved Seating
Select your seat when you buy your tickets online, on our mobile app or at the theatre.
IMAX with Laser at AMC
Immersive, heart-pounding audio combined with crystal clear images on the largest screens take you beyond the standard cinema experience. Experience films to the fullest in IMAX with Laser at AMC.
Discount Tuesdays
All AMC Stubs members save big on tickets on Tuesday showtimes! Available at the box office, online or on our app. It's just a weekly reminder of the many perks of being a member.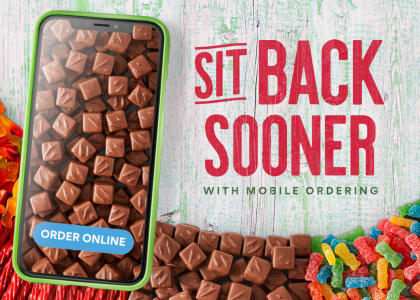 Food & Drinks Mobile Ordering
Skip past the line and order your favorite movie snacks online or in the AMC Theatres app. Your food will be ready for you when you arrive!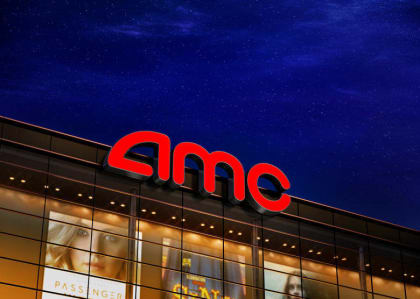 Open Caption (On-Screen Subtitles)
This theatre has select showtimes with Open Caption (On-Screen Subtitles) screenings.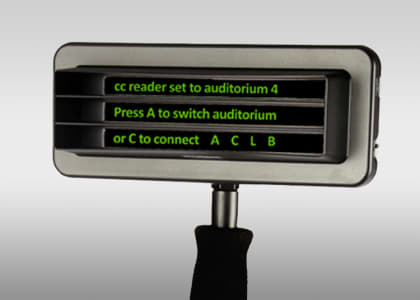 Closed Caption
Closed captioning devices available at this theatre. Contact the guest services desk at the theatre for more information.
At this theatre
Features

Open Caption (On-Screen Subtitles)

This theatre has select showtimes with Open Caption (On-Screen Subtitles) screenings.

Director's Lounge

Shake up your movie with a beer, glass of wine or cocktail from the Director's Lounge. Enjoy your drink at the bar or select auditoriums. For guests 21 and over only.

Military Pricing

This location offers special military pricing. See box office for details. Must present a valid military ID.

Senior Pricing

If you're 60 or over, save on your movie ticket. Just show a valid ID at the box office.

Student Pricing

Every day, starting at 5pm, show your valid student ID at the box office and save on your ticket.

Amenities and Accessibility

Discount Matinees

Save 30% off the evening ticket prices every day!

AMC Stubs Member Wi-Fi

Select the AMC Stubs Member Wi-Fi network to sign in or join AMC Stubs. Become an Insider member for FREE to take advantage of FREE Wi-Fi access in the lobby, or upgrade to get even more at the movies.

$5 Movie Parking

Parking is only $5 at Universal CityWalk with your purchase of a movie ticket. General parking price is $28 from open to 5pm and $10 after 5pm. AMC Theatres is happy to provide a rebate to bring parking costs down to $5 anytime. If purchased on the AMCTheatres.com website or mobile app, you will receive a barcode in the email receipt that provides a rate of $5 upon arrival at the tollbooth. If you do not have a barcode, you may take advantage of a rebate at the theatre to bring the General Parking price down to $5. Parking offers cannot be combined.

Mobile Ticketing

Skip the box office and go straight to the ticket drop with our mobile ticketing solution when buying tickets online.

Wheelchair Access

This theatre is wheelchair-accessible in all auditoriums.

Other Policies

Age & Time of Day Policy for R-Rated Films

Under 17 requires accompanying parent or adult guardian (age 21 or older). Guests 25 years and under must show ID. We restrict children younger than 6 from attending R-Rated films after 6pm to improve the experience for everyone. To bring your children younger than 6 to R-Rated films, please visit us before 6pm.

Alcohol Carding Policy

Regardless of age, all guests purchasing or consuming alcohol within the theatre must show positive proof of age. Guests without a valid ID cannot purchase or consume alcohol per AMC policy.

No Outside Food and Beverage

Please refrain from bringing outside food and beverage items into the theatre.

Pricing Notice

AMC reserves the right to exercise special pricing options for unique in-theatre experiences.

Refund Policy

No refunds after printed showtime.