AMC Signature Recliners

•

Reserved Seating

•

IMAX with Laser at AMC

•

Discount Tuesdays

•

Discount Matinees

•

Open Caption (On-Screen Subtitles)

•

Food & Drinks Mobile Ordering

•

Coca-Cola Freestyle

•

Closed Caption

•

Director's Lounge
Universal Cinema AMC at CityWalk Hollywood
100 Universal City Plaza, Universal City, California 91608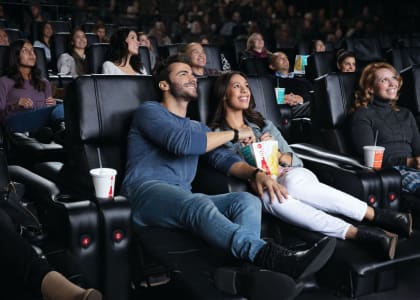 Experience Universal Cinema
See movies where movies are made at Universal Cinema, located on CityWalk at Universal Studios Hollywood. Enjoy a show in our deluxe power-reclining seats, available in 18 auditoriums with laser projection or at our 7-story IMAX® with laser projection.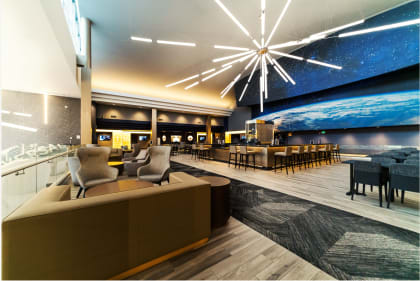 Director's Lounge
Enjoy handcrafted cocktails, draft and imported beers, wines, and Universal Exclusives at the Director's Lounge. Enjoy your drink at the bar or select auditoriums. For guests 21 and over only.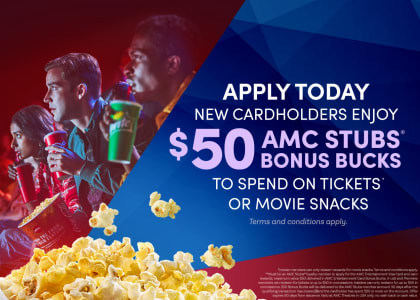 APPLY FOR THE NEW AMC VISA CARD
New Cardholders Enjoy $50 Bonus Bucks
Use your $50 AMC Stubs® Bonus Bucks on tickets* and movie snacks. Get this offer by applying, opening a card, and spending $50 within your first 3 months.**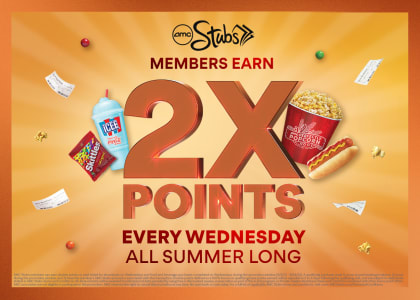 AMC STUBS MEMBER EXCLUSIVE
Start Earning 2X Points Every Week
We're showing appreciation for our AMC Stubs® members every Wednesday all summer long! Enjoy 2X points on tickets, snacks, MacGuffins beverages, and more. Rack up points and reap the rewards.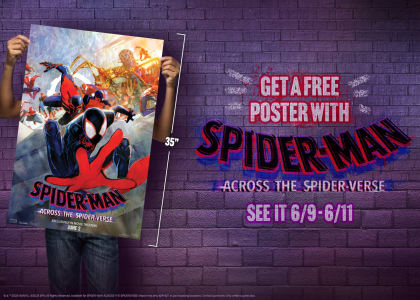 Swing In for a SPIDER-VERSE Gift
Get tickets to see Miles Morales continue his adventures in SPIDER-MAN: ACROSS THE SPIDER-VERSE 6/9-6/11 and receive an exclusive 22" x 35" collectible poster by Spider-Man comic artist Bill Sienkiewicz.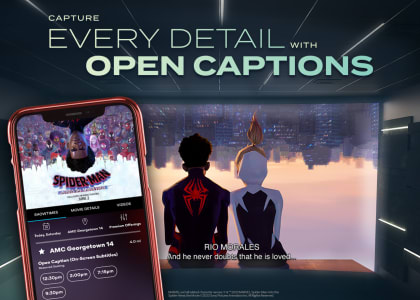 Capture the Full Movie with Open Captions
Watch movies with a text description of dialogue and audio on the big screen. Swing into AMC Theatres for an Open Caption (On-Screen Subtitles) showing of SPIDER-MAN: ACROSS THE SPIDER-VERSE, now playing.
AMC THEATRES EARLY ACCESS SCREENINGS
Get TRANSFORMERS Fan Event Gifts
Be among the first to experience TRANSFORMERS: RISE OF THE BEASTS at our exclusive fan event 6/7 at 7pm. Watch the adrenaline-inducing action on the big screen and take home some free collectible gifts.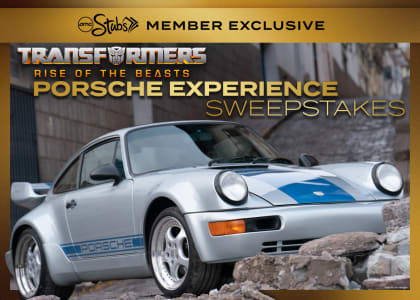 You Could Win a Porsche Experience
It's time to shift into high gear! Get TRANSFORMERS: RISE OF THE BEASTS tickets now to see it 6/7-6/18 and be entered for a chance to win a trip for 2 to the Porsche Experience in Atlanta. Roll out.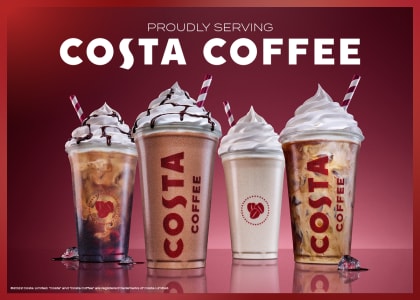 Introducing a Legendary Lineup
Explore a variety of new premium Costa Coffee beverages available at Universal Cinema. Serving Espresso, Brewed and Iced Coffee, Frappés and Hot Chocolate, enjoy choices for all coffee lovers.
AMC THRILLS & CHILLS
Watch Out for THE BOOGEYMAN
In Stephen King's latest horror adaptation, two sisters are left vulnerable in their grief while their father focuses on a therapy patient who brings something sinister into their home. Now showing.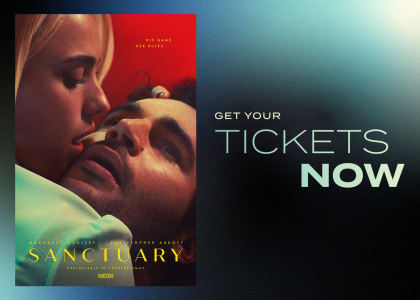 Remember Your Safe Word
In SANCTUARY, a new CEO ends his relationship with a dominatrix, leading to a dangerous game of power and paranoia. Now showing.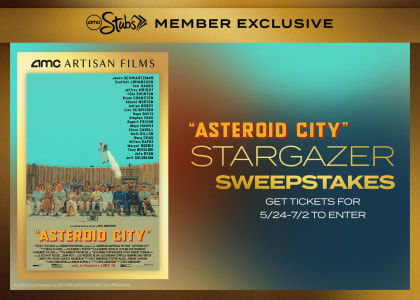 AMC STUBS MEMBER EXCLUSIVE
You Could Crash Land in Roswell
Get tickets to see ASTEROID CITY 5/24-7/2 to enter for a chance to win a trip to Roswell, New Mexico. You could score a two-person stay, visit the International UFO Museum and Research Center, and more!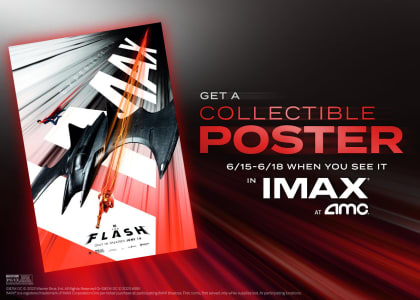 Race in and Snag a Gift with IMAX
Don't miss DC's THE FLASH when it speeds onto the big screen opening weekend! Get tickets to experience the rush in IMAX® at AMC 6/15-6/18 and receive a collectible poster.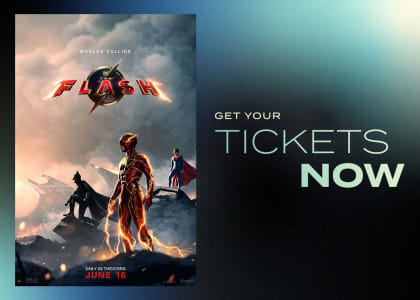 Worlds Collide in DC's THE FLASH
When Barry Allen uses his superpowers to travel back in time and change the past, his actions alter the future. To save the world and restore the timeline, he must race to fix it. See it starting 6/16.
AMC STUBS MEMBER EXCLUSIVE
You Could See the Shores of Italy
See Disney's THE LITTLE MERMAID 5/29-6/11 to be entered for a chance to win our Overseas Adventure Sweepstakes. You and three guests could vacation to Italy's Amalfi Coast with Adventures by Disney!
AMC SCENE
Returning For Juneteenth
Celebrate African American excellence in film during Juneteenth with Stephen Williams' CHEVALIER and A.V. Rockwell's A THOUSAND AND ONE from June 9th-14th.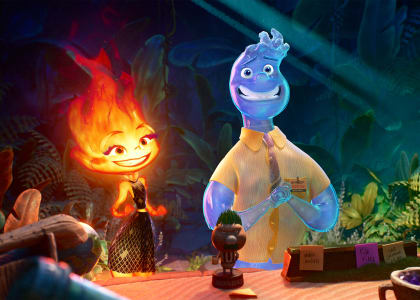 ELEMENTAL ICEE Kid's Cup
See Disney and Pixar's ELEMENTAL and receive a 12oz ICEE in a collectible kid's cup when you purchase a child ticket from 6/15-6/18.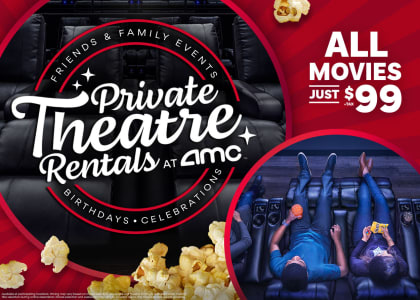 Book a Private Theatre Rental for $99
Reserve a theatre in advance to watch new releases or fan favorite films for only $99+tax, now through the end of August at select locations. Plan a private cinematic experience just for you and your guests.
AMC Signature Recliners
Kick back and enjoy the show from a luxurious AMC Signature Recliner.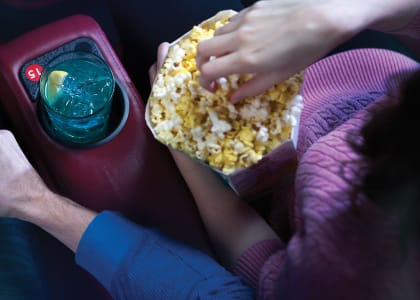 Reserved Seating
Select your seat when you buy your tickets online, on our mobile app or at the theatre.
IMAX with Laser at AMC
Immersive, heart-pounding audio combined with crystal clear images on the largest screens take you beyond the standard cinema experience. Experience films to the fullest in IMAX with Laser at AMC.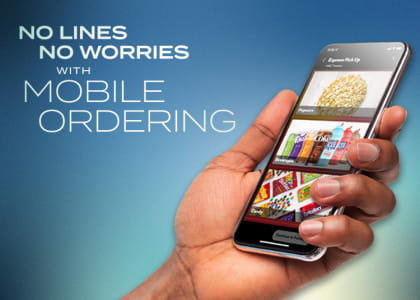 Order Snacks Ahead of Time!
Enjoy the convenience of mobile ordering with AMC Theatres. Simply place your order before your movie and it will be ready at your selected time when you arrive. Skip the line and enjoy the show!
AMC THEATRES
We Make Movies Better
AMC Theatres® is the place we go for magic, where stories feel perfect and powerful. Academy Award® winner Nicole Kidman reveals why movies are better here than anywhere else.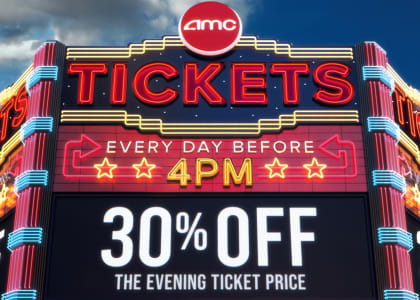 DISCOUNT MATINEES
30% Off Tickets Every Day Before 4PM
It's always a perfect day for a Discount Matinee! Every day before 4pm, save 30% off the evening ticket prices at all AMC®, AMC DINE-IN™ and AMC CLASSIC® theatres nationwide.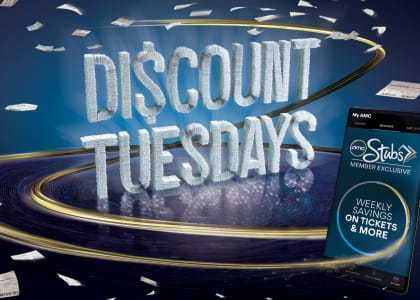 AMC STUBS® MEMBER EXCLUSIVE
All Members Save on Discount Tuesdays
AMC Stubs A-List, Premiere and Insider members save EVERY week on tickets to Tuesday showtimes! It's just one of the many perks of being an AMC Stubs member.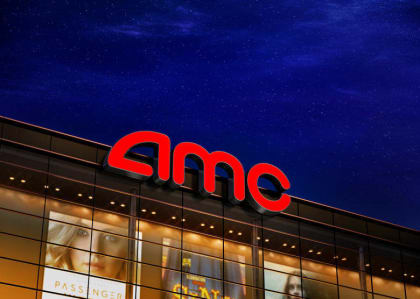 Open Caption (On-Screen Subtitles)
This theatre has select showtimes with Open Caption (On-Screen Subtitles) screenings.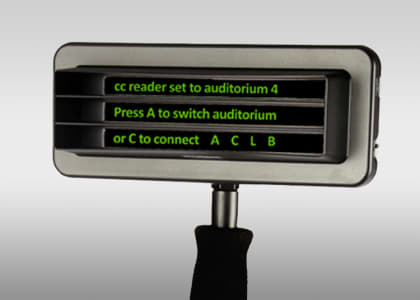 Closed Caption
Closed captioning devices available at this theatre. Contact the guest services desk at the theatre for more information.
At this theatre
Features

Open Caption (On-Screen Subtitles)

This theatre has select showtimes with Open Caption (On-Screen Subtitles) screenings.

Director's Lounge

Shake up your movie with a beer, glass of wine or cocktail from the Director's Lounge. Enjoy your drink at the bar or select auditoriums. For guests 21 and over only.

Military Pricing

This location offers special military pricing. See box office for details. Must present a valid military ID.

Senior Pricing

If you're 60 or over, save on your movie ticket. Just show a valid ID at the box office.

Student Pricing

Every day, starting at 5pm, show your valid student ID at the box office and save on your ticket.

Amenities and Accessibility

Discount Matinees

Save 30% off the evening ticket prices every day!

AMC Stubs Member Wi-Fi

Select the AMC Stubs Member Wi-Fi network to sign in or join AMC Stubs. Become an Insider member for FREE to take advantage of FREE Wi-Fi access in the lobby, or upgrade to get even more at the movies.

$5 Movie Parking

Parking is only $5 at Universal CityWalk with your purchase of a movie ticket. General parking price is $28 from open to 5pm and $10 after 5pm. AMC Theatres is happy to provide a rebate to bring parking costs down to $5 anytime. If purchased on the AMCTheatres.com website or mobile app, you will receive a barcode in the email receipt that provides a rate of $5 upon arrival at the tollbooth. If you do not have a barcode, you may take advantage of a rebate at the theatre to bring the General Parking price down to $5. Parking offers cannot be combined.

Mobile Ticketing

Skip the box office and go straight to the ticket drop with our mobile ticketing solution when buying tickets online.

Wheelchair Access

This theatre is wheelchair-accessible in all auditoriums.

Other Policies

Age & Time of Day Policy for R-Rated Films

Under 17 requires accompanying parent or adult guardian (age 21 or older). Guests 25 years and under must show ID. We restrict children younger than 6 from attending R-Rated films after 6pm to improve the experience for everyone. To bring your children younger than 6 to R-Rated films, please visit us before 6pm.

Alcohol Carding Policy

Regardless of age, all guests purchasing or consuming alcohol within the theatre must show positive proof of age. Guests without a valid ID cannot purchase or consume alcohol per AMC policy.

No Outside Food and Beverage

Please refrain from bringing outside food and beverage items into the theatre.

Pricing Notice

AMC reserves the right to exercise special pricing options for unique in-theatre experiences.

Refund Policy

No refunds after printed showtime.