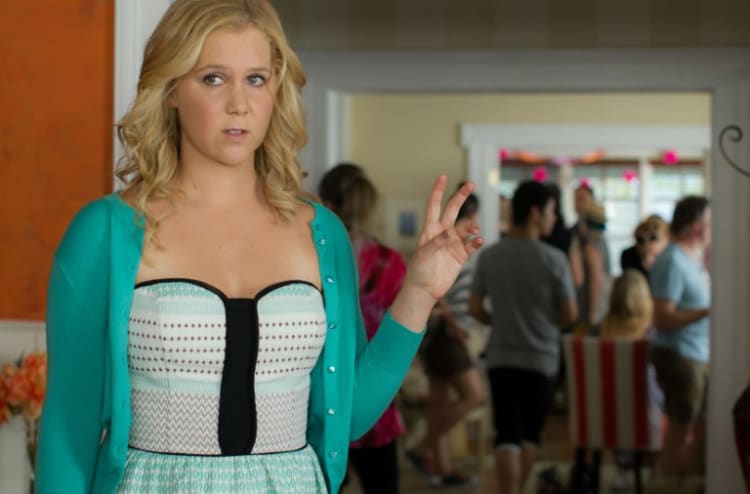 Upcoming Movies Directed By Women
A number of the most buzz-worthy 2017 films were directed by exceptional women, and 2018 will have an even better group of female-made movies.
Cast & Crew
Amy Schumer

Actor

Amy Schumer was born on June 1, 1981 in Manhattan, New York City, New York, USA as Amy Beth Schumer. She is a writer and actress, known for Trainwreck (2015), Inside Amy Schumer (2013) and Snatched (2017).

View Full Bio

Michelle Williams

Actor

A small-town girl born and raised in rural Kalispell, Montana, Michelle Ingrid Williams is the daughter of Carla Ingrid (Swenson), a homemaker, and Larry Richard Williams, a commodity trader and author. Her ancestry is Norwegian, as well as German, British Isles, and other Scandinavian. She was first known as bad girl Jen Lindley in the television series Dawson's Creek (1998). She appeared in the comedy film Dick (1999), which was a parody of the Watergate Scandal along with Kirsten Dunst, as well as Prozac Nation (2001) with Christina Ricci. Since then, Michelle has worked her way into the world of independent films such as The Station Agent (2003), Imaginary Heroes (2004), and The Baxter (2005). But her real success happened in 2005 when she starred in Ang Lee's Brokeback Mountain (2005) as Alma Beers Del Mar. A woman who realizes her husband is in love with another man. Her talent shown in Brokeback Mountain (2005) landed her an Academy Award nomination for Best Supporting Actress. In 2011, she received her first lead role Academy Award nomination for Blue Valentine (2010). She followed this in 2012 with a lead role Academy Award nomination for My Week with Marilyn (2011). Michelle has a daughter, Matilda, with late Australian actor Heath Ledger.

View Full Bio
Cast & Crew photos provided by TMDb.
Pre-show and trailers run for approximately 20 minutes before the movie starts.2 hr 10 minROpening Jan 19

Advance Tickets

Pre-show and trailers run for approximately 20 minutes before the movie starts.1 hr 59 minPG13Released Dec 20

Get Tickets

Pre-show and trailers run for approximately 20 minutes before the movie starts.2 hr 20 minROpening Jan 19

Advance Tickets

Pre-show and trailers run for approximately 20 minutes before the movie starts.1 hr 43 minPGReleased Jan 12

Get Tickets

Pre-show and trailers run for approximately 20 minutes before the movie starts.1 hr 45 minPG13Released Jan 12

Get Tickets

Pre-show and trailers run for approximately 20 minutes before the movie starts.1 hr 28 minRReleased Jan 12

Get Tickets

Pre-show and trailers run for approximately 20 minutes before the movie starts.1 hr 43 minPG13Released Jan 5

Get Tickets

Pre-show and trailers run for approximately 20 minutes before the movie starts.2 hr 32 minPG13Released Dec 15

Get Tickets

Not finding what you're looking for?

Pre-show and trailers run for approximately 20 minutes before the movie starts.1 hr 45 minPGReleased Dec 20

Get Tickets

Pre-show and trailers run for approximately 20 minutes before the movie starts.1 hr 56 minPG13Released Dec 22

Get Tickets