More Trailers and Videos for Puzzle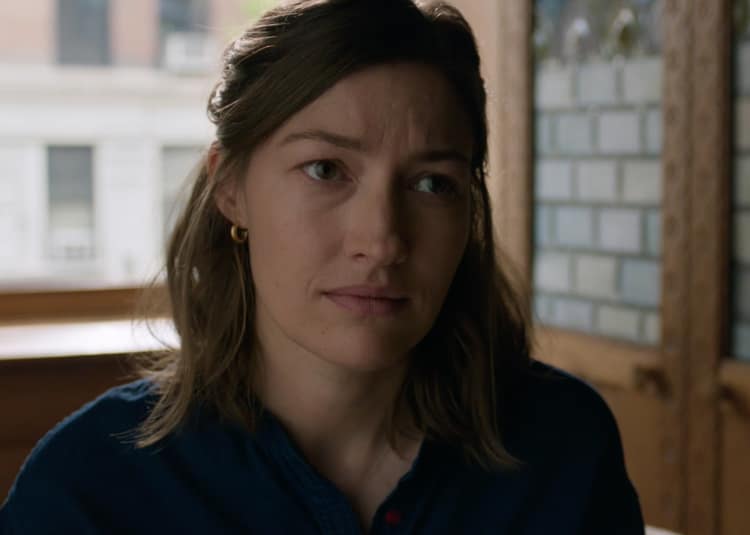 See a Sneak Peek of PUZZLE
Mild-mannered Robert (Irrfan Khan) attempts to connect with closed-off Agnes (Kelly Macdonald) in this clip from drama PUZZLE, in theatres now. Watch the sneak peek and get your tickets at AMC.
Cast & Crew
Irrfan Khan

Actor

Born Sahabzade Irfan Ali Khan, in Jaipur, Rajasthan (NW India) January 7, 1967 to a Pashto speaking Muslim family. Khan's mother, Begum Khan, was from the Tonk Hakim family and his father, Jagirdar Khan, from the Khajuriya village near the Tonk district, ran a tire business. The Khan family name comes from Turkish and Mongol languages and mean "king" or great leader. Descendants of Ghengis Khan (13th century) in central Asia adopted Islam and became the Moghuls, who conquered India for several centuries until Brittish rule. Irfan was a skilled cricket player. In his early 20's he was selected for the CK Nayudu Tournament (a stepping stone to First Class cricket). He did not turn up for the tournament owing to lack of funds and as a result he focused on acting. In 1984 he earned a scholarship to the National School of Acting in New Delhi. He was awarded the Padma Shri, India's fourth highest civilian honor for his contribution to the field of arts. His portrayal of Paan Singh Tomar in the acclaimed biographical sports drama Paan Singh Tomar (2011) won him the National Film Award for Best Actor and a Filmfare Critics Award for Best Actor. His performance in the BAFTA Award nominated romance The Lunchbox (2013) earned him universal acclaim by the critics and audiences. Globally, Khan was in The Warrior (2001), The Namesake (2006), The Darjeeling Limited (2007), the Academy Award winning film Slumdog Millionaire (2008), New York, I Love You (2009), The Amazing Spider-Man (2012), Life of Pi (2012), Jurassic World (2015) and Inferno (2016). As of 2017, his films have grossed $3.643 billion at the worldwide box office. In 2018, Khan was diagnosed with a neuroendocrine tumor. Khan is married to his wife Sutapa Sikdar, since 1995. She a Hindu of the Bramin caste. She is an Indian Film Producer, Dialogue Writer and Screenplay Writer. Famous Movies: Khamoshi: The Musical (Dialogue Writer, 1996), Supari (Dialogue Writer, 2003), Kahaani (Dialogue Writer, 2003), Madaari (Producer, 2016), Qarib Qarib Singlle (Producer, 2017) They have two kids: Ayaan Khan, Babil Khan Unlike most Indian film stars, Irrfan has been outspoken on religion. On Arnab Goswami's talk show, he took on Muslim fundamentalists, including India's Grand Imam. Irrfan Khan argued against "transactional religious interaction" and for "personal religious discovery"..."to discover yourself, to find God". Thoughhe admits he is the Ko"not an authority" on the Koran and Islamic Holy scriptures he has bravely stood by his comments despite heavy criticism and even threats of violence. He's aware of the dangers that his frank comments pose to him and his family. His wife commented, "We are very proud of him."

More

Kelly Macdonald

Actor

Scottish actress Kelly Macdonald was born and raised in Glasgow. Her parents divorced when she was young, and she was raised by her mother, a sales executive in the garment industry. She has one brother, David. As a hobby, she acted in an amateur theatrical club, which she enjoyed a great deal. Macdonald was working as a barmaid, when she saw a leaflet for an open casting call for a film. She went along and was cast as Diane in Trainspotting (1996). For this breakout role, she was nominated for a BAFTA Scotland Award and began a highly successful acting career. Other notable film projects include Stella Does Tricks (1996), Elizabeth (1998), Gosford Park (2001) and No Country for Old Men (2007). She won an Emmy for her role as Gina in The Girl in the Café (2005) and appeared as Helena Ravenclaw in the wildly popular Harry Potter and the Deathly Hallows: Part 2 (2011). In 2010, she won the role of Margaret Schroeder in Boardwalk Empire (2010). Macdonald is married to Travis bassist Dougie Payne, and they have a son, Freddie.

More

AUSTIN ABRAMS

Actor

Austin Abrams was born on September 2, 1996 in Sarasota, Florida, USA. He is an actor, known for Paper Towns (2015), Gangster Squad (2013) and Scary Stories to Tell in the Dark (2019).

More
Cast & Crew photos provided by TMDb.