Now Available On Demand
Ralph Breaks The Internet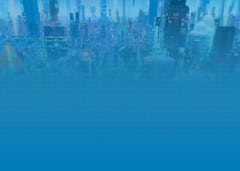 More Trailers and Videos for Ralph Breaks The Internet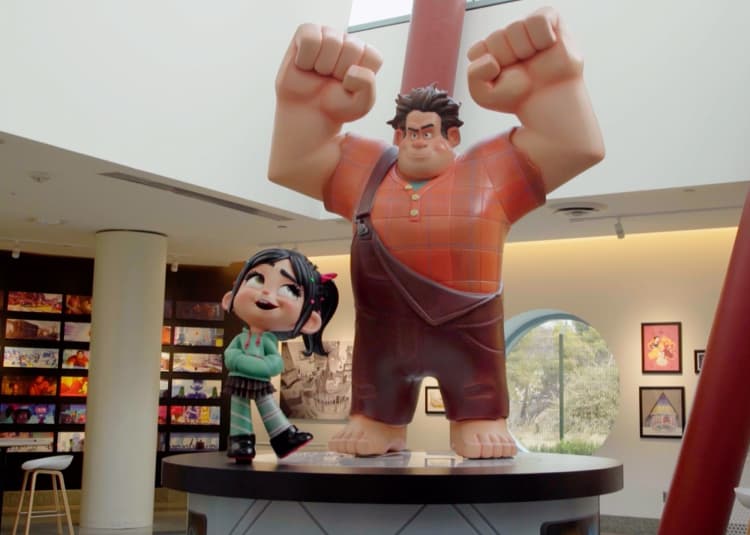 Exclusive RALPH Press Day Preview
On October 2, AMC visited Walt Disney Animations Studios in Burbank, CA, to learn all about RALPH BREAKS THE INTERNET, the long-awaited sequel to WRECK-IT RALPH. Here's what we saw.
Redeem Disney Rewards Dollars to see Ralph Breaks the Internet
Disney® Visa® Cardmembers can redeem their Disney Rewards Dollars toward AMC movie tickets for Ralph Breaks the Internet.
Cast & Crew
John C. Reilly

Ralph

Character actor, dramatic leading man, or hilarious comic foil? With an astonishing range of roles already under his belt, John C. Reilly has played an eclectic host of rich characters to great effect over the years, from seedy ne'er-do-wells, to lovable, good-natured schlepps. The fifth of six children, John Christopher Reilly was born in Chicago, to a father of mostly Irish descent, and a Lithuanian-American mother, and was brought up on Chicago's tough Southwest territory. His father, also named John, ran an industrial linen supply company business. On the amateur stage from age eight, Reilly trained at the Goodman School of Drama and eventually became a member of Chicago's renowned Steppenwolf Theatre. His film break came with a small role in the Vietnam War drama Casualties of War (1989), wherein Brian De Palma liked his work so much during the early stages that he recast him in a major role by the start of shooting as a soldier bent on rape. Reilly gained momentum throughout the 1990s and showed his dazzling stretch of talent in such films as Days of Thunder (1990), Shadows and Fog (1991), What's Eating Gilbert Grape (1993) and The River Wild (1994). He became a major stock player in director Paul Thomas Anderson's films, while finding some of his best roles in Hard Eight (1996) as a compulsive gambler, Boogie Nights (1997) in which he played a narcissistic porn star, and in Magnolia (1999) as a compassionate policeman. He went on to earn further critical points for his role of the soldier sent to the front lines in Terrence Malick's war epic The Thin Red Line (1998). On stage, Reilly has wowed audiences in "The Grapes of Wrath" on Broadway, "A Streetcar Named Desire" and "Othello" at Steppenwolf, and earned an Outer Critics Circle Award and Tony nomination for "True West" alongside another impeccable character player Philip Seymour Hoffman. Reilly finally received the film recognition he deserved in 2002 with a slew of choice, high-profile parts in The Hours (2002), The Good Girl (2002), Gangs of New York (2002), and especially Chicago (2002) as the put-upon husband, Amos Hart, who is played for a patsy by murderous wife Roxie (Renée Zellweger). For this last part, he received both Golden Globe and Academy Award nominations for Best Supporting Actor. Since then his stock has risen considerably, and he has further widened his cinematic repertoire, appearing in everything from dramatic roles - We Need to Talk About Kevin (2011), The Aviator (2004) and Carnage (2011) - to broader comic turns - Walk Hard: The Dewey Cox Story (2007), Talladega Nights: The Ballad of Ricky Bobby (2006), Step Brothers (2008), Cyrus (2010) and Cedar Rapids (2011). Most recently, he has voiced the lead in Disney's animated smash Wreck-It Ralph (2012). Reilly is married to producer Alison Dickey.

More

Sarah Silverman

Vanellope

Sarah Silverman was most recently the host of the two-time Emmy-nominated weekly topical series, I Love You America, which streamed on Hulu and also received a Writers Guild Awards nomination. Silverman is currently working on a musical adaptation of her 2010 memoir and New York Times Bestseller called The Bedwetter: Stories of Courage, Redemption, and Pee. The musical, The Bedwetter, will premiere Off Broadway at the Atlantic Theatre Company in April 2020. On-stage, Silverman continues to cement her status as a force in stand-up comedy. In May 2017, she released her latest standup special A Speck of Dust on Netflix, which culminated in two Emmy Award nominations and a Grammy Award nomination. In 2013, she debuted her hour-long HBO standup special Sarah Silverman: We Are Miracles, which earned her the 2014 Primetime Emmy Award for "Outstanding Writing for a Variety Special." The special received an additional Primetime Emmy Awards nomination that year for "Outstanding Variety Special" in addition to a Writers Guild Awards nomination. In September 2014, Silverman released the special as an audio album through Sub Pop Records, which went on to receive a 2015 Grammy Awards nomination for "Best Comedy Album." Previously, Silverman made an impressive splash with her concert-meets-comedy film Sarah Silverman: Jesus is Magic, which garnered major attention at the Toronto Film Festival. In the film world, Silverman was most recently seen opposite Emma Stone and Steve Carell in the critically-acclaimed film Battle of the Sexes, which was based on the true story of the 1973 tennis match between Billie Jean King and Bobby Riggs. She also starred in I Smile Back, the film adaptation of the Amy Koppelman novel. The drama premiered at the 2015 Sundance Film Festival and was later released in theaters by Broad Green Pictures. Silverman received much praise for her role as "Laney Brooks," culminating in a 2016 Screen Actors Guild Award nomination for "Outstanding Performance by a Female Actor in a Leading Role." Her additional film credits include The Book of Henry, Popstar: Never Stop Never Stopping, Ashby, A Million Ways to Die in the West, Take This Waltz, Gravy, Peep World, I Want Someone to Eat Cheese With, The School of Rock, There's Something About Mary, The Way of The Gun. Silverman also lent her voice as "Vanellope" in the Oscar-nominated smash hit Wreck It Ralph and Golden Globe nominated Wreck it Ralph 2: Ralph Breaks the Internet. Silverman was nominated for a 2009 Primetime Emmy Award for "Outstanding Lead Actress in a Comedy Series" for her portrayal of a fictionalized version of herself in her Comedy Central series The Sarah Silverman Program. This marked Comedy Central's first ever Emmy nomination in a scripted acting category. Silverman also received a Writers Guild Award nomination for her work on the show. In 2008, Silverman won a Primetime Emmy Award for "Outstanding Original Music and Lyrics" for her musical collaboration with Matt Damon. Additionally, she was honored with a Webby Award for "Best Actress" for her online video "The Great Schlep," in which she persuaded young kids to encourage their grandparents in Florida to vote for President Obama prior to the 2008 Presidential Election. Silverman has made memorable guest appearances on a number of acclaimed and notable television shows, including Monk, which earned her a 2008 Primetime Emmy Awards nomination for "Outstanding Guest Actress in a Comedy Series." Silverman also lends her voice to Emmy Award-winning FOX animated series Bob's Burgers. Her additional television work includes buzzed-about roles on HBO's Crashing, Masters of Sex, The Good Wife, The Larry Sanders Show, Seinfeld, and Mr. Show with Bob and David. Silverman has hosted a number of major awards shows, including the 2007 MTV Movie Awards and the Independent Spirit Awards. Silverman grew up in New Hampshire and attended one year of New York University. In 1993 she joined Saturday Night Live as a writer and feature performer and has not stopped working since. She currently lives in Los Angeles.

More

Taraji P. Henson

Yesss

Taraji P. Henson was born on September 11, 1970 in Washington, District of Columbia, USA as Taraji Penda Henson. She is an actress and producer, known for The Curious Case of Benjamin Button (2008), Hidden Figures (2016) and Hustle & Flow (2005).

More

JASON MANTZOUKAS

Actor

Jason Mantzoukas was born on December 18, 1972 in Nahant, Massachusetts, USA. He is an actor and producer, known for The Dictator (2012), The House (2017) and The Lego Batman Movie (2017).

More

Gal Gadot

Shank

Gal Gadot is an Israeli actress, singer, martial artist, and model. She was born in Rosh Ha'ayin, Israel, to a Jewish family. Her parents are Irit, a teacher, and Michael, an engineer, who is a sixth-generation Israeli. She served in the IDF for two years, and won the Miss Israel title in 2004. Gal began modeling in the late 2000s, and made her film debut in the fourth film of the Fast and Furious franchise, Fast & Furious (2009), as Gisele. Her role was expanded in the sequels Fast Five (2011) and Fast & Furious 6 (2013), in which her character was romantically linked to Han Seoul-Oh (Sung Kang). In the films, Gal performed her own stunts. She also appeared in the 2010 films Date Night (2010) and Knight and Day (2010). In early December 2013, Gal was cast as Wonder Woman in the superhero team-up film Batman v Superman: Dawn of Justice (2016), and filming began in 2014 for a March 2016 release. Gadot received swordsmanship, Kung Fu kickboxing, Capoeira and Brazilian Jiu-Jitsu training in preparation for the role. As a result, her performance as the superhero, which is the first time for the character on film, was hailed as one of the best parts of the otherwise poorly-received film. The film is part of the DC Extended Universe, and Gadot plays the role again in the solo film Wonder Woman (2017), which was received very positively, and superhero team-up Justice League (2017). Gal is a motorcycle enthusiast, and owns a black 2006 Ducati Monster-S2R. She has been married to Israeli businessman Yaron Versano since September 28, 2008. They have two daughters.

More

TIMOTHY SIMONS

Butcher Boy
Cast & Crew photos provided by TMDb.