How often does this happen to you? You see a trailer for a new movie that's opening in theatres. You know you want to see it, and maybe someone in your family notes, "Hey, we should check that out!" Then, life gets in the way, and that movie gets replaced by three or four additional movies that have dropped in theatres. They're shiny and new — but popular and sold out. What's a moviegoer to do?
As the holidays wind down and the new year kicks into gear, there are a number of movies still in theatres that have cooled down a bit, but are still worth your time. Race out to the theatres to catch these films, before they're off the big screen for good.
DR. SEUSS' THE GRINCH
Every generation deserves its own GRINCH movie. After Jim Carrey attempted a live-action version for director Ron Howard, Universal wisely went back to the animation well and hired Illumination (MINIONS, DESPICABLE ME) to deck the feature-film halls. Benedict Cumberbatch voices the lead character, who is unseasonably mean to the members of Whoville. But by the end, all of our hearts grow two sizes too big thanks to the wonderful holiday lessons. 
RALPH BREAKS THE INTERNET
Still looking for something to take the kids to after THE GRINCH? Disney has you covered with the sequel to WRECK-IT RALPH. Searching for a part for Vanellope's (Sarah Silverman) broken Sugar Rush game, Ralph (John C. Reilly) ventures into the internet and bites off more than he can chew. For an added bonus, the 3D in this animated sequel works well and is worth the cost of that ticket.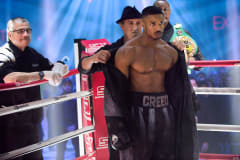 CREED II
It's crazy that we are still telling the story of Rocky Balboa (Sylvester Stallone) more than 40 years after ROCKY first played in theatres. Yet, while the Italian Stallion's journey has grown and changed over the years, the narrative has shifted recently to Adonis Creed (Michael B. Jordan) and his family, breathing new life into the ongoing saga. Stallone weighs in, but Jordan carries the load, so if you haven't seen Adonis stare down Viktor Drago (Florian Munteanu), you still have time, for now!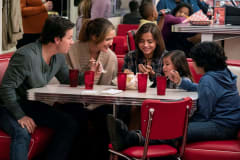 INSTANT FAMILY
Mark Wahlberg frequently mixes high-profile action blockbusters with mid-range comedies for the whole family, and this one connected in ways he likely didn't predict. Teaming up with DADDY'S HOME director Sean Anders, Wahlberg and Rose Byrne explore the chaotic and comedic side of adoption. So many of you will be looking for reasons to bring the whole family to the theatre in the new year, and this heartwarming comedy is still waiting for you, so come enjoy it.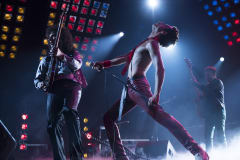 BOHEMIAN RHAPSODY
Everyone loves the music of Queen. But do you know the stories behind the classic songs? Rami Malek disappears into the role of Queen lead singer Freddie Mercury, who gets the polished Hollywood biopic treatment. But really, scenes in BOHEMIAN RHAPSODY, such as the Live Aid concert performance, demand to be witnessed on the big screen, and the sound of Dolby at AMC only enhances Queen's greatest rock-and-roll hits.
Grab tickets for these and many more movies that are currently playing at an AMC theatre near you.