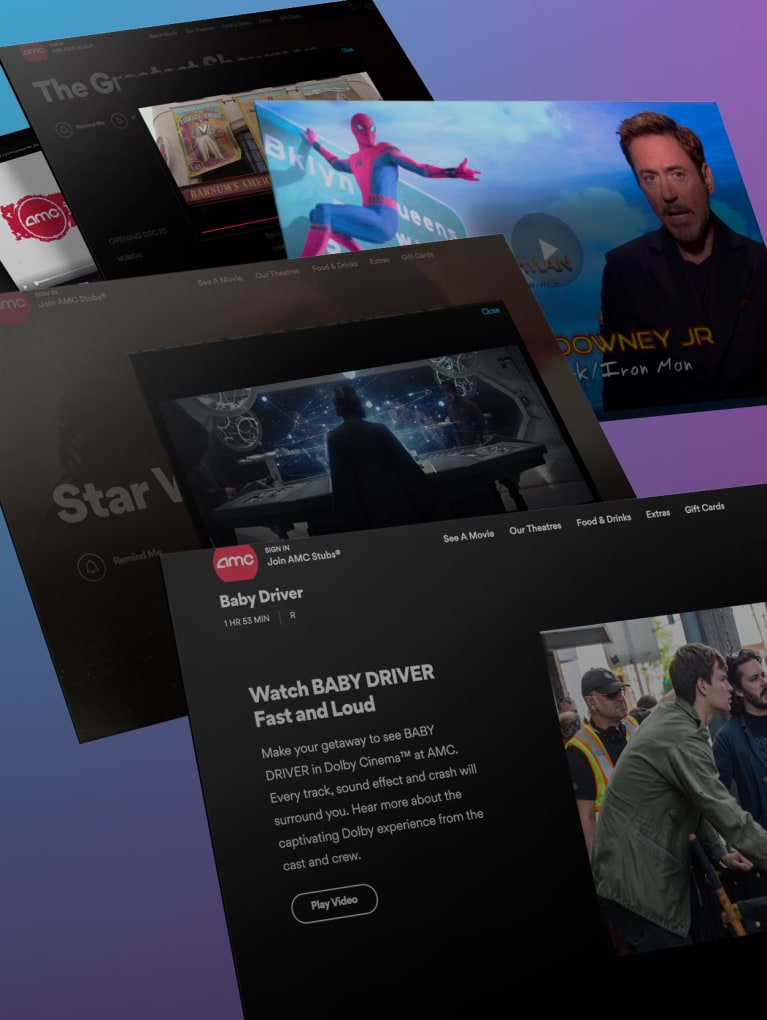 Experience Movie Magic
Watch Hollywood's hottest releases here.
Now Playing
Kingsman: The Golden Circle
"Kingsman: The Secret Service" introduced the world to Kingsman - an independent, international intelligence agency operating at the highest level of discretion, whose ultimate goal is to keep the world safe.
The Lego Ninjago Movie
In this big-screen NINJAGO adventure, the battle for NINJAGO City calls to action young Master Builder Lloyd, aka the Green Ninja, along with is friends, who are all secret ninja warriors.
It
New Line Cinema's horror thriller "IT," directed by Andy Muschietti ("Mama"), is based on the hugely popular Stephen King novel of the same name, which has been terrifying readers for decades.
American Assassin
AMERICAN ASSASSIN follows the rise of Mitch Rapp (Dylan OaBrien), a CIA black ops recruit under the instruction of Cold War veteran Stan Hurley (Michael Keaton).
mother!
A couple's relationship is tested when uninvited guests arrive at their home, disrupting their tranquil existence.
Home Again
HOME AGAIN is the story of a recently separated mother of two (Witherspoon) whose new life in Los Angeles is overturned when she decides to take in three young, charismatic guys.
Wind River
Acclaimed screenwriter Taylor Sheridan (Sicario, Hell or High Water) premieres his directorial debut WIND RIVER, a chilling thriller that follows a rookie FBI agent (Elizabeth Olsen) who teams up with a local game tracker (Jeremy Renner) with deep community ties and a haunted past to investigate a murder on a remote Native American Reservation in the hopes of solving the girl's mysterious death.
Kingsman: The Golden Circle

2 hr 21 minRReleased Sep 22

Get Tickets

The Lego Ninjago Movie

1 hr 41 minPGReleased Sep 22

Get Tickets

American Assassin

1 hr 51 minRReleased Sep 15

Get Tickets

The Hitman's Bodyguard

1 hr 58 minRReleased Aug 18

Get Tickets

Spider-Man: Homecoming

2 hr 13 minPG13Released Jul 7

Get Tickets

Not finding what you're looking for?