Sundance Film Festival is always an adventure — not only because of the unpredictability of Utah's weather in January, but most importantly, because of the vast array of indie movies we get to see and get excited about for the coming year. Sundance 2018 was no exception. The next 11 months will be filled with exciting new stories in every genre, from historical dramas to edgy thrillers. To prepare for the avalanche of amazing indie films, here are 10 hot titles that created buzz among audiences and were snapped up by studios at snowy Sundance.
1. DON'T WORRY, HE WON'T GET FAR ON FOOT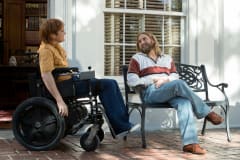 Directed by Gus Van Sant and starring Joaquin Phoenix, Jonah Hill and Rooney Mara, this film is based on the memoir of cartoonist John Callahan.
2. COLETTE
Starring Keira Knightley and Dominick West, this timely film is a historical drama about famous French writer and early feminist Colette.
3. THE KINDERGARTEN TEACHER
Starring Maggie Gyllenhaal, Rosa Salazar and Gael Garcia Bernal, this is a remake of an Israeli film. It features a bored kindergarten teacher who meets a 5-year-old prodigy and sets out to protect his genius from the banality of the world, no matter what it costs her.
4. ASSASSINATION NATION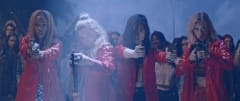 When a doxxer starts terrorizing people in the small town of Salem, things get crazy (like, rampaging murder crazy) in this edgy flick of good girls getting revenge, directed by Sam Levinson.
5. SORRY TO BOTHER YOU
Starring Lakeith Stanfield, Tessa Thompson and Armie Hammer, the film follows a black telemarketer who discovers the secret to professional success, which moves him up the ladder and into a macabre universe.
6. JULIET, NAKED
Based on the novel by Nick Hornby, starring Rose Byrne and Ethan Hawke, the film tells the story of an obscure rocker, his neglected wife and an obsessive fan.
7. EIGHTH GRADE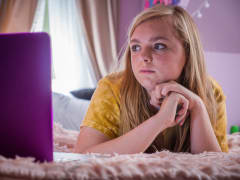 A beautiful coming-of-age story of a young girl trying to get through the last week of her disastrous eighth-grade year before starting high school.
8. LEAVE NO TRACE
Directed by Debra Granik (WINTER'S BONE) and starring Ben Foster (HOSTILES, HELL OR HIGH WATER), this film is a beautiful story of a father and daughter living completely off the grid in the Pacific Northwest, until civilization intervenes and they both have to come to terms with who they are and where they want to be.
9. WON'T YOU BE MY NEIGHBOR?
A lovely documentary featuring everyone's favorite neighbor and cultural icon, Mr. Fred Rogers.
10. MONSTERS AND MEN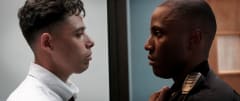 A gripping look at race and police violence from three different perspectives, set in modern day New York City.
Keep an eye out for these new indie titles and more, coming from Sundance Film Festival to an AMC theatre near you in 2018. Check back on our blog often for updates, and browse our website for showtimes and tickets to films playing now.