The July release of Mamma Mia! Here We Go Again is almost upon us, and we're ready to dance through the summer. The sequel to 2008's juggernaut hit musical Mamma Mia! has been in the works for a decade, but for years it seemed like it might never arrive.
The first Meryl Streep-led film was based on the stage musical of the same name. It became a global hit, raking in over $650 million at the box office. There were always talks about a potential sequel, but that was more of a distant possibility than a reality. Now we've only got to wait until July 20.
We do have a few questions about the sequel. Let's take a look at some of these questions, which will also help refresh memories of the original movie, and see if the new film might give us some long-awaited answers.
Is Donna Dead?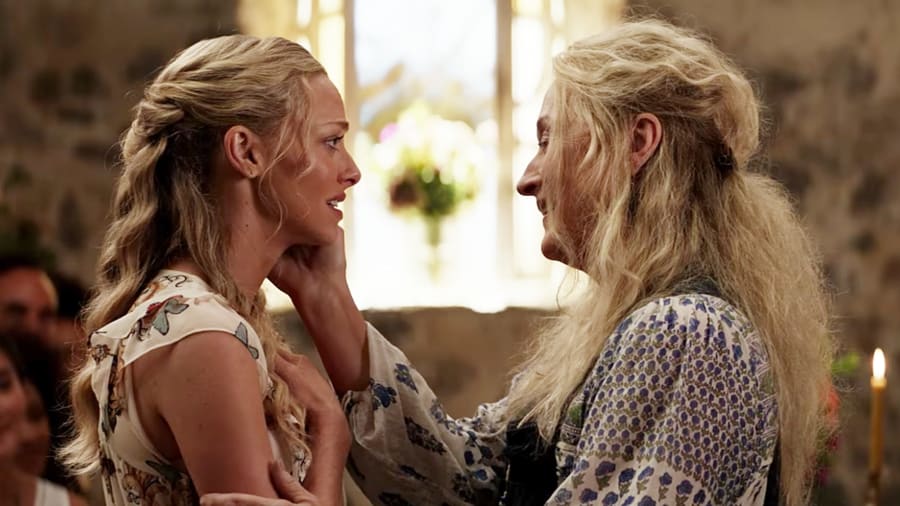 Meryl Streep's Donna Sheridan was one of the core characters of Mamma Mia!. From her relationship with her daughter Sophie, played by Amanda Seyfried, to her tricky history with beaus played by Pierce Brosnan, Colin Firth, and Stellan Skarsgard, she was the heart and soul of the story. You'd assume the character's return is a given in Here We Go Again, right? Perhaps not.
When the first trailer for the sequel debuted at Christmas, it raised a number of questions — all of which revolved around Donna. In the preview, a pregnant Sophie welcomes her mother's close friends, Tanya and Rosie, back to the villa. She appears to be running the place, however, and speaks of how she's never felt closer to her mother. This left us wondering if Donna died sometime in the ten years between films. Moreover, the lack of new footage featuring Donna also seems to suggest this.
While Lilly James plays Donna in the film's flashbacks, Meryl Streep will indeed be appearing in the film. Whether Donna is alive or not, we do know that she'll be appearing in some form.
Will There Be Additional ABBA Songs In The Film?
One of the most iconic things about Mamma Mia! was its soundtrack of ABBA hits, featuring songs like "I Have A Dream" and "The Winner Takes It All." So will Mamma Mia! Here We Go Again feature any additional ABBA tracks? The trailer does confirm that we will see some of the same ABBA songs reappear, thanks to the flashback nature of the story. But they won't be the only songs in the sequel.
ABBA member Benny Andersson (who is credited as co-composer on the Mamma Mia! musical) confirmed that three other ABBA tracks would appear in the upcoming sequel. They are 1967's "When I Kissed The Teacher", 1977's "I Wonder (Departure)" and 1978's "Angel Eyes".
It's good to know that we will be seeing reprises of some of the first film's best tunes, but the fact that we're getting a selection of different ABBA songs is great, too. This will help set the film apart from its predecessor.
What Kind of Role Will Cher Play?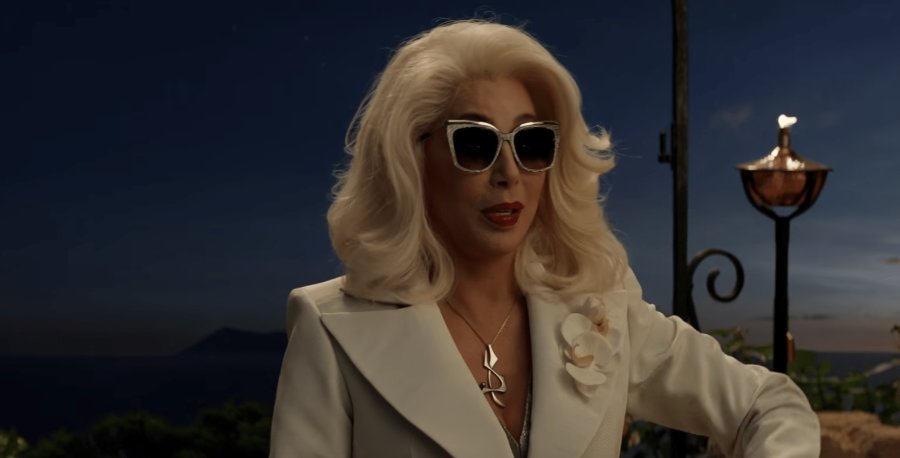 While the vast majority of the Mamma Mia! cast returns for the sequel, there will be some newcomers. None are as important as Cher. The legendary singer will be portraying Ruby Sheridan — Donna's mother and Sophie's grandmother.
Wearing a white suit and sunglasses, Ruby makes a stylish entrance in a helicopter, arriving at Sophie's baby shower. It appears that all is not well with the family, however, as Sophie tells Ruby that she wasn't invited. Although this doesn't phase the glamorous grandmother, we have to wonder if she had a bad relationship with the rest of her family. Moreover, why does she only show up now?
No matter what happens, it will be a lot of fun to see a major presence like Cher in the musical. Let's hope that she, too, belts out an ABBA classic!
Mamma Mia! Here We Go Again hits theaters on July 20, 2018.