The big-screen experience is unlike anything else. But once a classic movie makes its way out of theatres, it can be rare that we get the chance to enjoy it again the way the director and producer planned — on the biggest screen possible.
Looking back over the list of recent Best Picture winners, these are the films we'd love to see one more time in a packed theatre, with a passionate crowd. Luckily, you're still able to see this year's crop of celebrated pictures in the proper format at the AMC Best Picture Showcase. Tickets to that event are on sale now.
The Shape of Water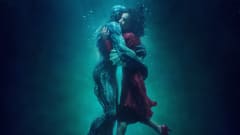 You don't have to go too far back in Oscar® history to find a Best Picture winner that looked lush and majestic on the big screen. The most recent winner, Guillermo del Toro's unusual love story, THE SHAPE OF WATER, featured breathtakingly beautiful cinematography (by Oscar-nominated Dan Laustsen) and gorgeous production design. Any chance we get to see this imagery in a larger format, we'll take it.
The Artist
Michel Hazanavicius' THE ARTIST was a work of art. It also was a timeless throwback to a golden age of cinema, prior to the talkies pushing silent films (and the genre's film stars) out of the industry. When THE ARTIST played on the big screen, it felt like you were stepping back in time to the 1920s and '30s, sampling a piece of film history during a modern age.
The Lord of the Rings: The Return of the King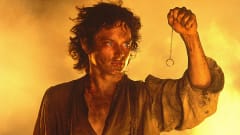 Every once in a while, the Academy rewards a franchise for its overall accomplishments, and Peter Jackson finally earned a Best Picture trophy for the totality of his LORD OF THE RINGS trilogy when he delivered the concluding chapter, THE RETURN OF THE KING. This epic ending to Jackson's majestic Tolkien adaptation packed theatres back in 2003, and you know that diehard fans who routinely lined up for marathon showings of all three LOTR films would relish the opportunity to see KING on the big screen one more time.
Chicago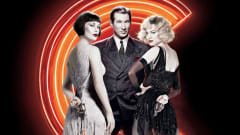 There's something about musicals: They just play better in a theatre. Perhaps it's all of the color and pizazz that gets splashed across the screen — and Rob Marshall's Oscar winner has plenty of that. But we also think it's the additional boost of a professional audio presentation that would make songs like "All That Jazz," "Cell Block Tango" and "Razzle Dazzle" stand out one more time.
Gladiator
There has been a lot of talk recently about Ridley Scott possibly mounting a sequel to the original GLADIATOR. That's intriguing, but while we wait, can we just get GLADIATOR back in theatres, so we can reconnect with Maximus (Russell Crowe) on his vengeance mission against the corrupt Commodus (Joaquin Phoenix)? This movie featured Crowe and Scott in their prime, making it understandable why the duo would chase the possibility of a sequel — when really, it might be that lightning struck on GLADIATOR, and following it up could be too tough of a challenge.
Titanic
This one is a no-brainer. James Cameron designs epic movies for the big screen, and TITANIC might be his masterpiece. A sweeping love story that also captures — in painstaking detail — the tragic history of the Titanic and its passengers, this incredible Best Picture winner dazzles audiences no matter what year it screens. Let's step back onto the deck of that fateful ship with Rose (Kate Winslet) and Jack (Leonardo DiCaprio) while we wait to see what Cameron has in store for us in AVATAR 2.
Tickets for this year's AMC Best Picture Showcase are available as we speak, so get them at your nearest AMC.