Some of the most anticipated releases of the month are led by powerful, award-winning women. The titles span a variety of categories, so whether you're a fan of action, fantasy, comedy or drama, there's something for you at AMC! Check out a few upcoming female-driven films and get your tickets today.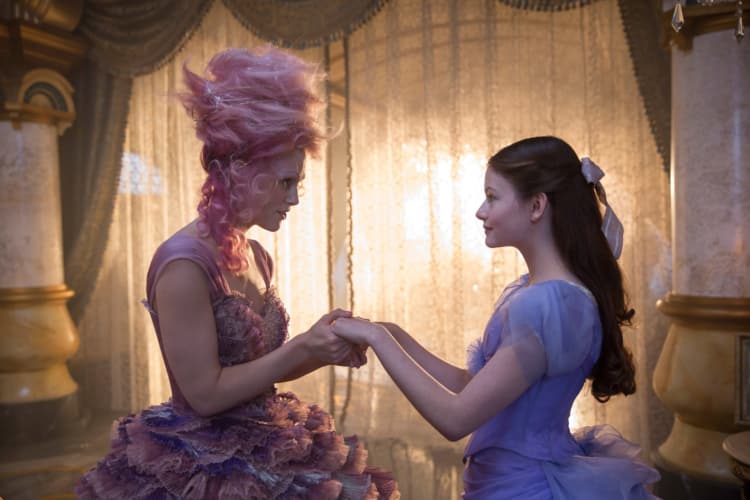 The Nutcracker and the Four Realms
The legend you know has a dark side. Disney's new live action fantasy adventure, THE NUTCRACKER AND THE FOUR REALMS, is an extravagant, awe-inspiring adaptation of E.T.A. Hoffmann's classic tale, with a few twists and turns.
Mackenzie Foy stars as young Clara, who's looking for a one-of-a-kind key that will unlock a priceless gift from her late mother. Her search leads her into a strange and mysterious world, where she meets a solider named Phillip (Jayden Fowora-Knight), a fairy named Sugar Plum (Keira Knightley) and the regents who preside over three enchanting Realms. The Fourth Realm, home to the tyrant Mother Ginger (Helen Mirren), is where troubles begin, but Clara and Phillip must persevere to retrieve her key — and save the kingdom.
Morgan Freeman, Eugenio Derbez, Richard E. Grant and Misty Copeland also star in the new holiday feature. Copeland plays The Ballerina and co-created the film's dance sequences. In real life, she is the first African American woman to be promoted to principal dancer in the American Ballet Theatre's history.
Get transported to a magical world of flowers, snowflakes and sweets. Get your tickets to THE NUTCRACKER AND THE FOUR REALMS today for the November 2 release.
Nobody's Fool
She shows up; everything blows up. Tanya (Tiffany Haddish) is a wild child and recent parolee, ready to let loose, while her sister, Danica (Tika Sumpter), is a buttoned-up business woman on her way to becoming the first black female VP in her company. As these polar opposites collide, with hilarious and sometimes disastrous results, Tanya discovers that Danica's picture-perfect life — including her mysterious boyfriend — may not be what it seems.
NOBODY'S FOOL is directed and written by the king of funny, Tyler Perry. It's his first R-rated comedy and Haddish's fourth film of the year. "When I read that script I laughed probably about six, seven times out loud," Haddish said in an interview with the Los Angeles Times. "And it was, like, 'Man, this is me and my cousins all over again.' I love it. It really reminds me of my family."
Whoopi Goldberg also stars. Don't miss NOBODY'S FOOL when it opens November 2 at AMC. Get your tickets today.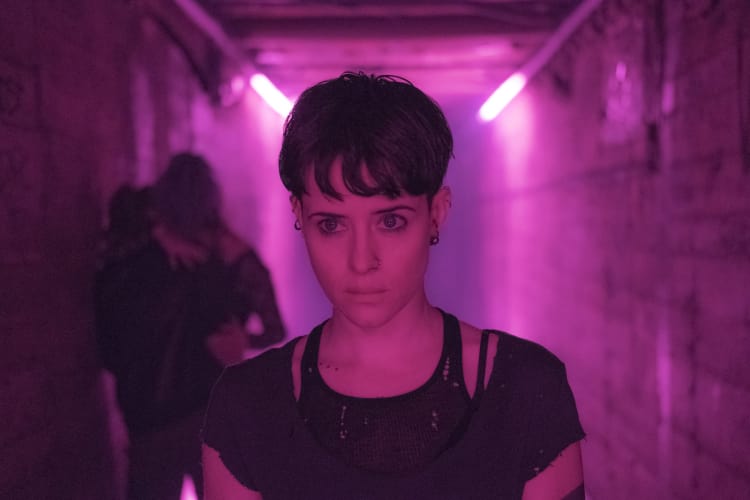 The Girl in the Spider's Web
The past never forgets. Claire Foy stars as young computer hacker and vigilante defender Lisbeth Salander in a new Dragon Tattoo film. When Lisbeth and journalist Mikael Blomkvist (Sverrir Gudnason) are recruited for an impossible mission, they find themselves caught in a web of spies, cybercriminals and corrupt government officials — a setup led by Lisbeth's estranged sister, Camilla (Sylvia Hoeks).
THE GIRL IN THE SPIDER'S WEB is a first-time adaptation of the global bestseller of the same name. Director Fede Alvarez (DON'T BREATHE) combined multiple genres — crime, thriller and action — to create a dramatic story of betrayal with a fierce, outcast lead.
"She's not loveable, she's not polite, she's not pretty," Foy said of her character in an interview with Collider. "She's not everything that you think a female protagonist is supposed to be. She's hard. She makes really terrible, terrible decisions and you don't know if you can get behind them. I think that's the interesting thing about it."
This year, Foy also co-starred in FIRST MAN with Ryan Gosling, which is playing now at AMC. Check back for tickets to THE GIRL IN THE SPIDER'S WEB, opening November 9.
Widows
From Academy Award®-winning director Steve McQueen (12 YEARS A SLAVE) and co-writer and bestselling author Gillian Flynn ("Gone Girl") comes a blistering, modern-day thriller set against the backdrop of crime, passion and corruption. WIDOWS is the story of four women with nothing in common except a debt left behind by their dead husbands' criminal activities. With continued threats from their husbands' killers, they decide to take fate into their own hands and conspire to forge a future on their own terms.
Oscar® winner Viola Davis, Michelle Rodriguez, Elizabeth Debicki and Cynthia Erivo are at their best in this bold, honest and emotionally deep drama. WIDOWS also stars Liam Neeson, Colin Farrell, Robert Duvall, Daniel Kaluuya, Lukas Haas and Brian Tyree Henry. Hear more about the film from the cast in our red carpet interview from the Toronto International Film Festival.
Check back at AMC for tickets to the opening of WIDOWS, November 16.