If you want to see more strong female leads on the big screen, we have you covered. This weekend at AMC, get your friends and family together for the documentary STEP, crime thriller WIND RIVER and dark comedy INGRID GOES WEST. Though they are completely different films, in completely different genres, they all have one thing in common: dynamic women at the forefront of the narratives. Read more and get your tickets today.
STEP
"When you come together with a group of powerful women, the impact will be immense."
Set against the backdrop of social unrest in Baltimore, STEP documents the senior year of an all-girls high school step dance team, the Lethal Ladies. For these 19 determined young women, stepping is their chance to get out of their troubled city and get into college. Many will be the first in their families to attend university, if they can win a stepping scholarship and get accepted.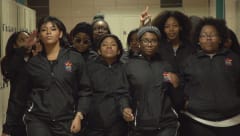 Throughout the documentary, you see how step empowers the girls to express themselves through movement, to tell their stories and to build solidarity with their teammates. You get to know their personalities, as well as their struggles as they work toward a better life: bad grades and annoying parents, like most teens. But also, some come home to no lights and no food in the fridge — some don't have a fridge at all.
Despite their hardships, they courageously continue to laugh, love and thrive. Inspiring doesn't begin to describe this film. It's a must see for women of all ages.
WIND RIVER
This new thriller from acclaimed screenwriter Taylor Sheridan (SICARIO, HELL OR HIGH WATER) will leave you chilled to the bone. WIND RIVER, Sheridan's directorial debut, follows a rookie FBI agent (Elizabeth Olsen) who teams up with a local game tracker (Jeremy Renner) with deep community ties and a haunted past to investigate a murder on a remote Native American Reservation in the hopes of solving the girl's mysterious death. As they search for the killer, they discover much more about the land: a violent history of crime and poverty and not enough resources to do anything about it.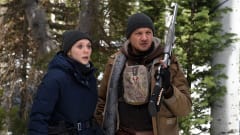 Though she's a bureau newbie and seeks help from Lambert, make no mistake, Banner is no damsel in distress. She holds her own. Olsen spent months training with ex-law enforcement officers and ex-soldiers, learning how to properly hold and shoot a gun and believably embody this strong character.
Olsen also stars in INGRID GOES WEST, our last female-led film recommendation for this weekend.
INGRID GOES WEST
In this modern commentary about perception and self-worth, Aubrey Plaza plays Ingrid Thorburn, an unhinged social media stalker. Ingrid has a checkered past of obsessive behavior. When she comes across Instagram "influencer" Taylor Sloane (Elizabeth Olsen), who seems to have the #perfect life, she secretly moves to Los Angeles to befriend Taylor and insinuate herself into Taylor's life. Ingrid's plan is working until Taylor's obnoxious brother, Nicky, threatens to reveal the truth — but Ingrid refuses to let that happen.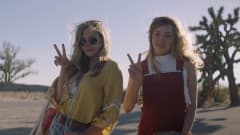 Though her actions are extreme, Ingrid is also relatable, even if only a little. Who hasn't felt envious of what others (seem to) have? At the very least, you'll laugh and likely post about the dark comedy when it's over.
Get your tickets to INGRID GOES WEST, WIND RIVER and STEP now, and check back on the blog for other great upcoming films.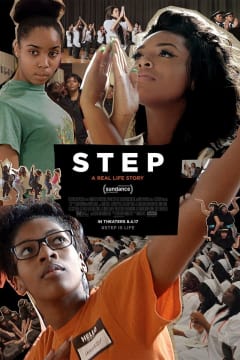 Step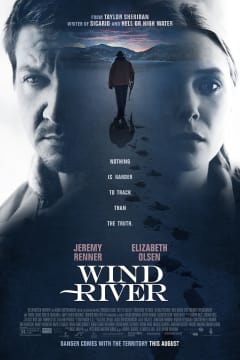 Wind River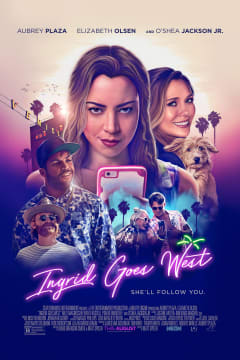 Ingrid Goes West