Being surprised is one of the great pleasures of going to the movies. Huge blockbusters often make us gasp, but it's the hidden gems — movies like MEMENTO, JUNO and DISTRICT 9 — that often blow our hair back. Because it's easy to overlook some films when they don't have an Avengers-sized marketing plan, we want to point out a few movies that could be future cult classics.
Here's a handful of great under-the-radar movies that are in theatres now and coming soon.
The Last Black Man in San Francisco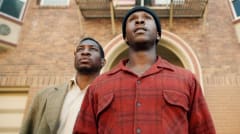 The city of San Francisco has been transformed from a collection of unique neighborhoods to the playground of tech employees. Jimmie just wants to reclaim the home he grew up in — a beautiful Victorian in the Fillmore District, which was once called the Harlem of the West. Family legend says that Jimmie's grandfather built the house, but that might not be true. What certainly is true is that THE LAST BLACK MAN IN SAN FRANCISCO is an assured and moving debut from a promising new director, Joe Talbot, and a constantly surprising film about one of the nation's most unique cities. (June 7)
The Dead Don't Die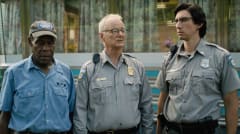 Call it "Dawn of the Deadpan." Director Jim Jarmusch has been a mainstay of the indie movie scene for more than three decades. Now, he pulls together an amazing cast to play the residents of a small town which is beset by zombies. As you might expect from the filmmaker behind the unconventional vampire movie ONLY LOVERS LEFT ALIVE, this isn't your typical return of the undead. Adam Driver, Bill Murray, Tilda Swinton, Selena Gomez and singer Tom Waits are just a few of the cast members who act out a droll and occasionally gory spin on the horror tropes made famous by George A. Romero. (June 14)
The Art of Self-Defense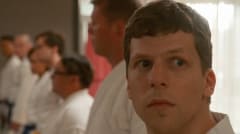 When timid Casey is attacked by a gang, all of his fears — of the dark, of confrontation, of other men — start to overwhelm him. So, Casey signs up for karate lessons. He gets a new sense of confidence, but his sensei (Alessandro Nivola) and a single-minded student (Imogen Poots) lead him into a secret set of night classes, which are a gateway into a world that represents all of the stuff Casey used to be afraid of. Jesse Eisenberg's performance as Casey leads this savagely dark satire into unexpected territory. (July 12)
The Farewell
Awkwafina's Billi isn't entirely on board with her family's plan. See, their grandmother has only a short time to live, but she doesn't know that. So, the family plans a wedding — a fake one, just so we're clear — so that everyone has an excuse to gather together one last time. Naturally, things don't go entirely to plan, but that isn't really the point of the touching and bittersweet THE FAREWELL, which uses the story as a way to explore Chinese traditions and the ways they conflict with the lifestyle of younger generations who have built their lives in the West. (July 12)
Cold Case Hammarskjöld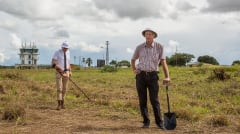 "This could either be the world's biggest murder mystery or the world's most idiotic conspiracy theory." That's Danish filmmaker Mads Brügger speaking in his film about the death of the secretary-general of the United Nations, Dag Hammarskjöld, who was killed in a plane crash in 1961. Was the plane crash actually a political assassination? Was a secret mercenary group controlled by a shadowy white supremacist behind the plot? Does anything make sense? It can be difficult to tell if Brügger's film is really a documentary or some kind of satire, but that's probably exactly the point — and that's why it's so fascinating. (August 16)
Check back in with AMC® Scene for more movie surprises!