If summer is the season for blockbusters, then fall and winter are for indie films. They're like great books you can't put down on a cool, rainy day, and there are a lot to indulge at AMC over the next few months. Keep your film calendar full for the rest of the year with these captivating indie releases.
---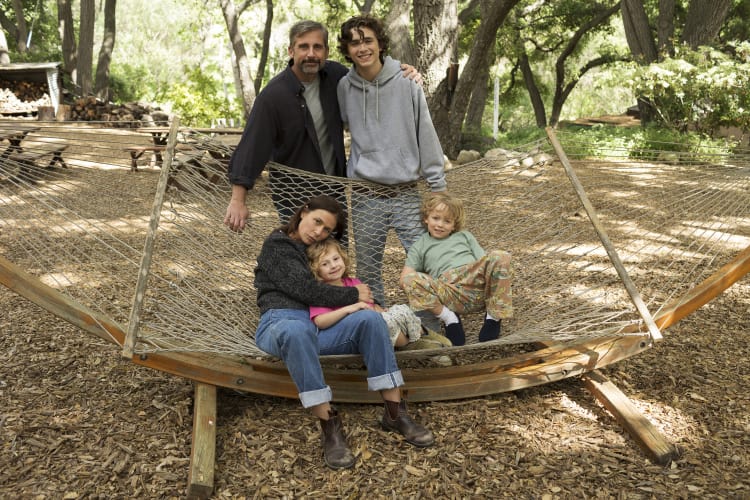 Beautiful Boy
Steve Carell and Timothée Chalamet are devastating and raw as father and son in BEAUTIFUL BOY. The drama, based on the acclaimed memoirs from David and Nic Sheff, is an honest depiction of a family trying to reconnect and recover from the consequences of drug addiction over many years.
When we attended the world premiere at the Toronto International Film Festival, we weren't prepared for how heart-wrenching the story is, but there is also an inspiring message of hope and the strength of the human spirit. On the red carpet, Carell told us, "This is a universal problem; this is a national tragedy that's ongoing. At the center of it are these people that are incredibly loving and kind and wonderful."
BEAUTIFUL BOY, which opened October 12, is sure to be included in the Oscar® conversation for months to come. Get your tickets at AMC today.
---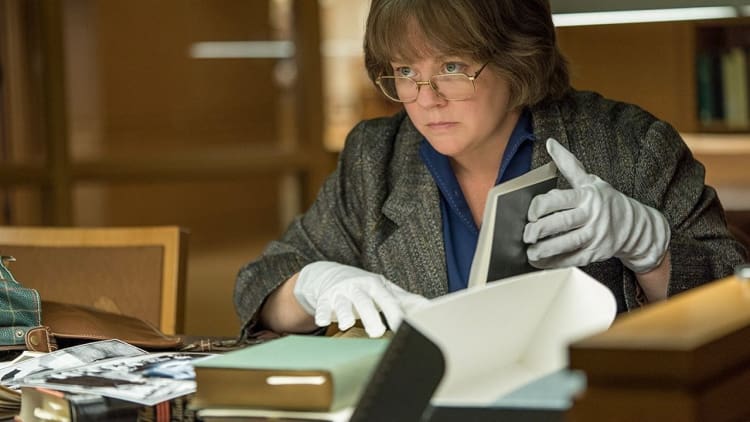 Can You Ever Forgive Me
Lee Israel's literary career is slipping away. She's months behind on her rent, and her beloved cat is sick. What's a fading celebrity biographer to do?
Inside an old library book, Lee discovers a letter from Fanny Brice, a famous entertainer in the early 20th century. When she realizes she can make a lot of money selling such letters, she begins forging them — more than 300 letters in nearly two years. But her greatest work will be her biggest crime.
Melissa McCarthy, who stars as Lee, said, "I have become so attached to Lee that I just want people to see her for everything she was: for her talent, her intelligence, her caustic, remarkable wit and to also see her difficult circumstances, her flaws, her broken heart, her anger. I want people to love her as much as I do."
Get your tickets to CAN YOU EVER FORGIVE ME? at AMC today. If the film isn't playing at a theatre near you yet, check back the week of October 26 and November 2 when the film releases in more locations.
---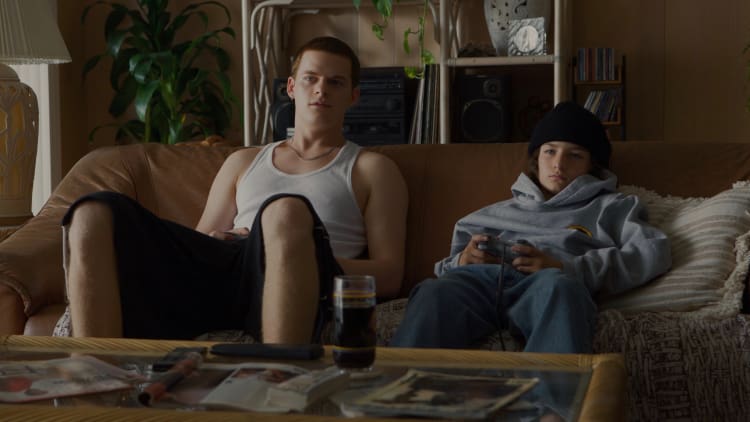 Mid90s
Jonah Hill makes his directorial debut with coming-of-age dramady MID90S. The film, which often feels like a documentary, follows Stevie (Sunny Suljic), a 13-year-old in 90s-era LA who spends his summer navigating between his troubled home life and a group of new friends that he meets at a Motor Avenue skate shop.
Like most teens, Steve is searching for his identity and a place where he belongs, and MID90S genuinely captures that struggle we've all faced. Suljic is a standout as the lead, and the primarily non-actors who play his buddies add remarkable dimension to their characters.
Get your tickets to MID90S at AMC today. The film opens in limited release October 19 and wide October 26.
---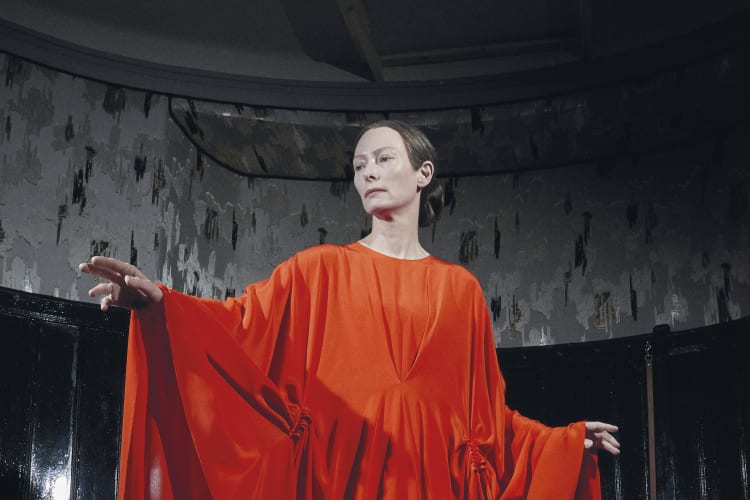 Suspiria
Directed by Academy Award® nominee Luca Guadagnino (CALL ME BY YOUR NAME), SUSPIRIA is an adaptation of the 1977 supernatural horror of the same name. As a darkness builds at the center of a world-renown dance company, its artistic director (Tilda Swinton), a young American new to the troupe (Dakota Johnson) and a grieving psychotherapist (Lutz Ebersdorf) become entangled in a bloody, sighing nightmare.
The film is disturbing, to say the least, and, as Rotten Tomatoes summed up, "definitely not for everyone." Guadagnino told the Hollywood Reporter, "I hope that the movie comes across as a relentless experience that's going to go deep into your skin all the way down into your spine. I want the movie to perform as the most disturbing experience you can have. The movie is about being immersed in a world of turmoil and uncompromising darkness." Good times!
Get your tickets to the opening of SUSPIRIA, October 26, at AMC. (The film expands November 2 and opens wide November 9.)
---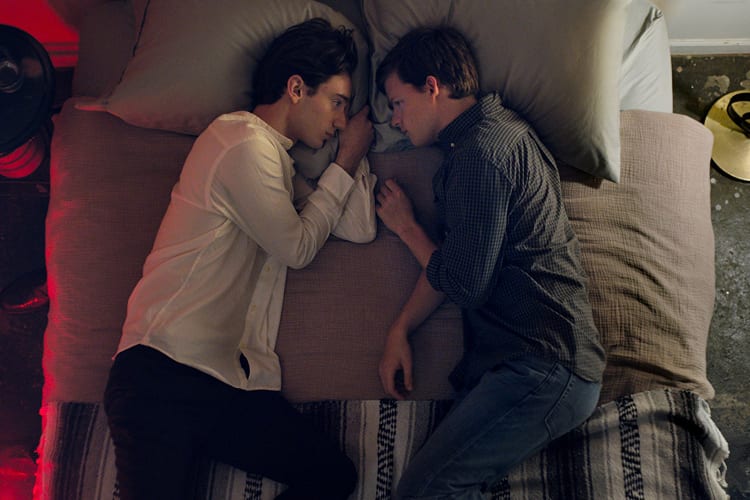 Boy Erased
BOY ERASED is the true story of one young man's struggle to find himself while being forced to question every aspect of his identity. The son of a Baptist pastor in a small town in Arkansas, Jared (Lucas Hedges) is outed to his parents (Nicole Kidman and Russell Crowe) at age 19 and faced with an ultimatum: attend a gay conversion therapy program — or be permanently exiled and shunned by his family, friends and faith.
Joel Egerton wrote, directed and co-starred in the film as the berating head "therapist" of the program, Victor Sykes, whose methods are more harmful than helpful. (The saying "The road to hell is paved with good intentions" often comes to mind throughout the film.)
BOY ERASED is one of the most dramatic and emotionally impactful movies of the year, and we anticipate the film will earn a nod at the Oscars, especially Kidman's tear-jerking performance. Get your tickets for the November 2 release at AMC. (BOY ERASED opens wide December 7.)
---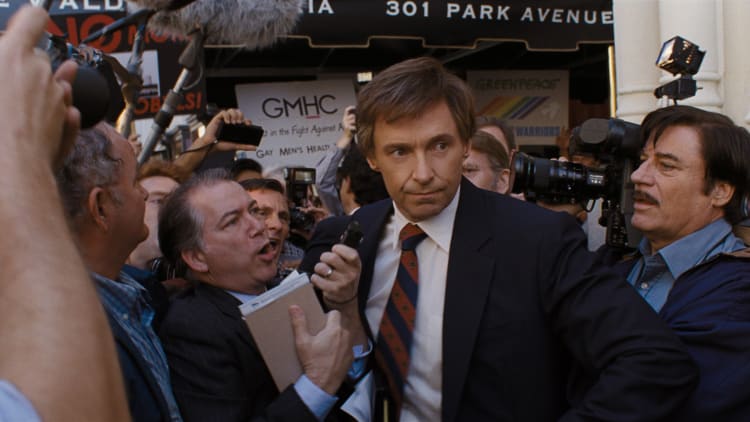 The Front Runner
Senator Gary Hart's derailed 1988 presidential campaign (and scandalous love affair) is the focus of THE FRONT RUNNER, starring Hugh Jackman. For the first time, tabloid journalism and political journalism merged, and Senator Hart was forced to drop out of the race — events that left a profound and lasting impact on American politics and the world stage. The story is so topical, you can't help but make comparisons to the present and think about how much has changed.
Jackman is likely to earn an Oscar nomination for his performance, though his co-stars deliver strong performances as well. Vera Farmiga, Kaitlyn Dever, Sara Paxton and J.K. Simmons were all given an opportunity to shine in the bio-drama, opening at AMC November 21. Check back for tickets.
---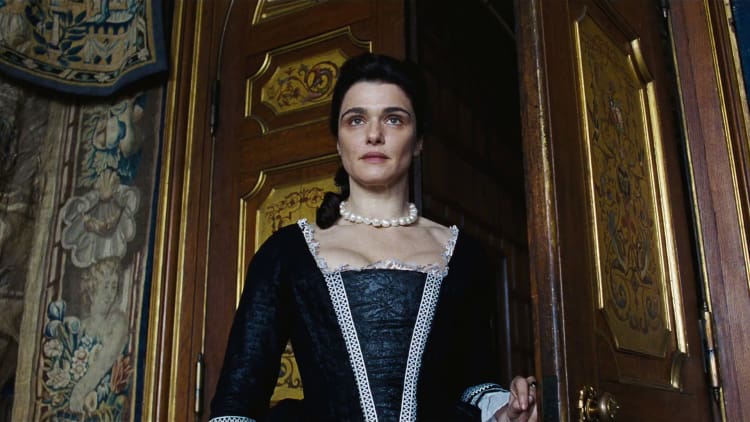 The Favourite
In early 18th-century England, a frail Queen Anne (Olivia Colman) occupies the throne, and her close friend, Lady Sarah (Rachel Weisz), governs the country in her stead. When a charming new servant, Abigail (Emma Stone), arrives, an intense rivalry develops between her and Sarah as they fight to be the Queen's court favorite.
THE FAVOURITE is directed by Yorgos Lanthimos of THE LOBSTER and THE KILLING OF A SACRED DEER. If you've seen his films, you know his style is strange, to the point of being uncomfortable. While this bio-drama may seem more realistic and straightforward than his most recent titles, it's still a black comedy, and you will undoubtedly see (and hear) Lanthimos in the storyline, cinematography and score.
THE FAVOURITE opens in limited release November 23 and expands the following weekend through December. Get your advance tickets at AMC today.
---
If Beale Street Could Talk
It takes a certain sensibility to feel, understand and embrace IF BEALE STREET COULD TALK. Director Barry Jenkins's romance-drama is slow, deliberate and specialized in tone, pulling dialogue straight from James Baldwin's novel of the same name.
Tish (KiKi Layne), a newly engaged Harlem woman, races against the clock to prove her lover's (Stephen James) innocence while carrying their firstborn child to term. It is a celebration of love told through the story of a young couple, their families and their lives, trying to bring about justice through love, for love and the promise of the American dream.
The art on screen is carried by a moving score that becomes a character itself, which will leave some viewers (like us) with full and broken hearts at the same time. We look forward to seeing if Jenkin's new release will find the same awards season success as his 2017 Oscar-winning MOONLIGHT.
IF BEALE STREET COULD TALK opens in limited release November 30 and expands December 7. Check back at AMC for tickets.
---
Vox Lux
When we saw director Brady Corbet's VOX LUX at the Toronto International Film Festival, we needed some time to process the musical drama — especially the first polarizing 10 minutes. But eventually, the story gave way to a character study in fame, excess and humanity.
VOX LUX spans 1999­–2017, with a focus on two sisters, Celeste (Natalie Portman) and Eleanor (Raffey Cassidy), who survive a seismic, violent tragedy on the eve of the 21st century. The then-teenage sisters compose and perform a song about their experience, making something lovely and cathartic out of catastrophe while also catapulting Celeste to stardom. By 2017, the now 31-year-old Celeste is mother to a teenage daughter of her own and struggling to navigate a career fraught with scandals when another act of terrifying violence demands her attention.
With a tour-de-force ending that will have you holding your breath, VOX LUX may be in store for an Academy Award, as well as Portman and Corbet. Check back at AMC for tickets to the opening, December 7.
---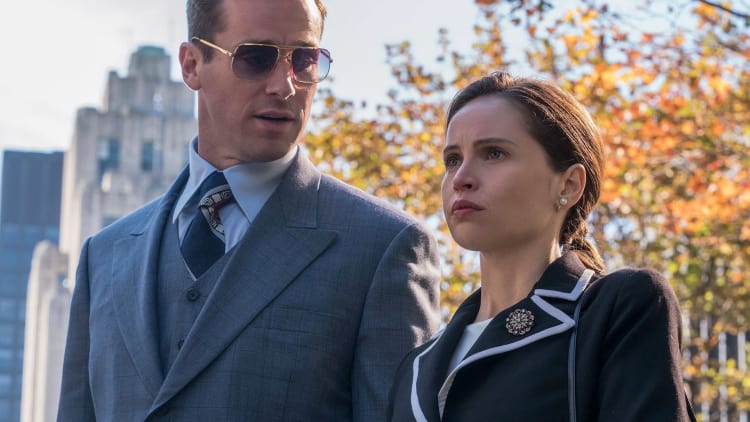 On the Basis of Sex
As a Harvard Law School graduate, Ruth Bader Ginsburg was told women are too emotional to be lawyers. From the time she was a student to even after she earned her place at the table, Ruth was reminded, by men, that women can't — but that only fueled her fire.
ON THE BASIS OF SEX is the story of RBG, her struggles for equal rights and what she had to overcome in order to become a U.S. Supreme Court Justice. The release of the bio-drama, which was written by Ginsburg's nephew, Daniel Stiepleman, is timed to her 25th anniversary on the Supreme Court.
Felicity Jones stars as Ruth, with Armie Hammer as husband Marty Ginsburg and Justin Theroux as former legal director of the ACLU Mel Wulf. The real-life Ruth also makes a small cameo.
ON THE BASIS OF SEX opens December 21. Check back at AMC for tickets.