With her recent lead role in the stellar teen comedy BOOKSMART, Kaitlyn Dever is having a bit of a moment — and it's not the first time. Dever's star has steadily been on the rise since her breakout performance in SHORT TERM 12 in 2013
With a role in the upcoming thriller THEM THAT FOLLOW, the actress is sure to cement her status high among Hollywood's best and most talented young actors. Below, we take a look at Dever's rise from child performer to small screen favorite. We track her cinematic breakthroughs and see why 2019 is her biggest year yet.
Talented Teen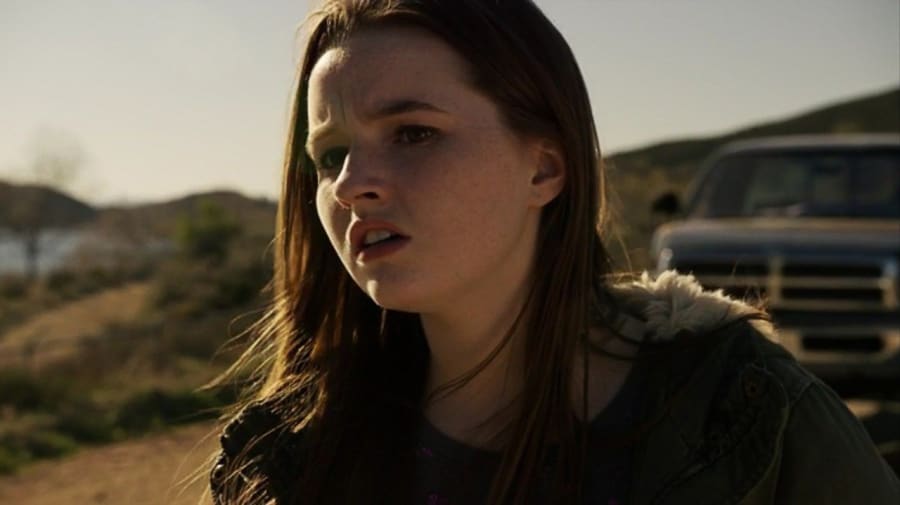 Kaitlyn Dever showed an interest in acting at a very young age. At 5 years old, she was already taking acting classes. When her family moved to Dallas, Dever's father accepted a role as the new voice of Barney the Purple Dinosaur (yes, really!), further inspiring his daughter to pursue her dreams. Dever booked her first film role at the age of 13, starring in 2009's AN AMERICAN GIRL: CHRISSA STANDS STRONG, based on the popular book series for young women.
From 2009 to 2010, Dever also landed guest roles on TV shows like "Modern Family" and "Party Down" and had a supporting role in the acclaimed HBO TV movie CINEMA VERITE. It didn't take long for Dever to make an impression, and by 2011 she was experiencing her first major breakthrough. In addition to supporting roles in films like BAD TEACHER and J. EDGAR, Dever landed a recurring role on "Justified" as Loretta McCready (above); she appeared on the series from 2011 until 2015.
Short Term 12 and Beyond
Dever had another major star moment in 2013, when she appeared in two acclaimed independent films: First, she starred in SHORT TERM 12, opposite Oscar®-winner Brie Larson. The film is set in a group home for young adults, where Larson's counselor struggles to help troubled teens, like the one played by Dever, while dealing with her own personal problems.
She also appeared in THE SPECTACULAR NOW, a coming-of-age romantic teen drama starring Miles Teller and Shailene Woodley. Dever followed up these attention-grabbing films with roles in MEN, WOMEN & CHILDREN (directed by Jason Reitman) and LAGGIES (directed by indie favorite Lynn Shelton). After taking a few years away from film roles, Dever returned in 2017 with a series of supporting roles in various films, including DETROIT, directed by Kathryn Bigelow of THE HURT LOCKER fame.
Her Boldest Year Yet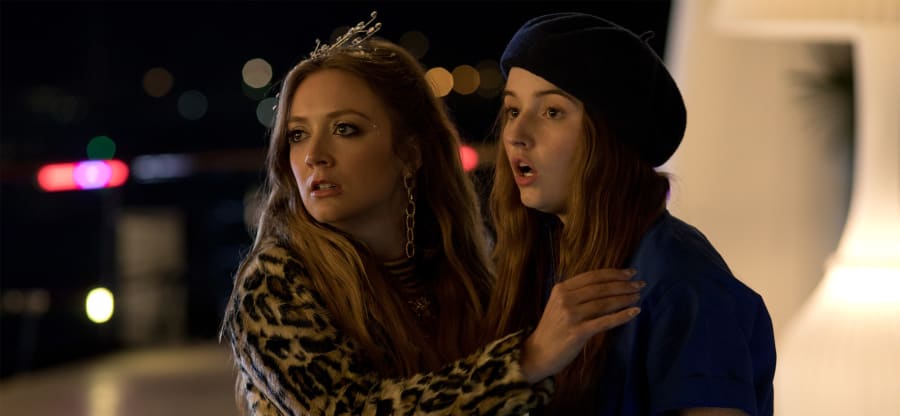 2019 has already been very good to Dever, who headlined BOOKSMART alongside fellow rising star Beanie Feldstein. Olivia Wilde's directorial debut is a fantastic coming-of-age comedy that stars Dever and Feldstein as over-achieving best friends who've spent their entire high school tenure studying instead of partying so they can get into the best colleges. On the eve of graduation, they realize that their so-called slacker classmates also got into good schools, inspiring them to pack four years of partying into one wild and crazy night.
That's not Dever's only star-making turn in 2019. She also has the lead in THEM THAT FOLLOW, a dramatic thriller co-starring Oscar-winner Olivia Colman and Dever's former "Justified" co-star Walton Goggins. The film takes place in Appalachia and revolves around a snake-handling church led by a devout pastor, whose daughter (played by Dever) embarks on an illicit relationship that forces her community to reckon with their religious customs. THEM THAT FOLLOW is a slow-burn story that gives Dever a chance to perform opposite a great cast that also includes comedian Jim Gaffigan and fellow rising stars Thomas Mann (ME AND EARL AND THE DYING GIRL) and Lewis Pullman (BAD TIMES AT THE EL ROYALE) — not to mention a number of snakes!
THEM THAT FOLLOW opens on August 2.