In SHAZAM!, Zachary Levi's colorful costume, big powers and winning personality are all decorations for a story that is really about family and responsibility. Fourteen-year-old Billy Batson (played by Asher Angel) spent most of his life desperately searching for his mother, drifting from one foster home to another, always running away.
Fortunately, Billy finds exactly the family he needs. [Note: Here's where the spoilers for the movie begin.] The young superhero-in-training does more than accept his foster siblings; he shares his powers with them. When SHAZAM! ends, the DCEU doesn't just have one new superhero — it has a whole family of heroes.
We love the last act of the latest DCEU movie, so let's talk about the Shazam Family. 
A Storied History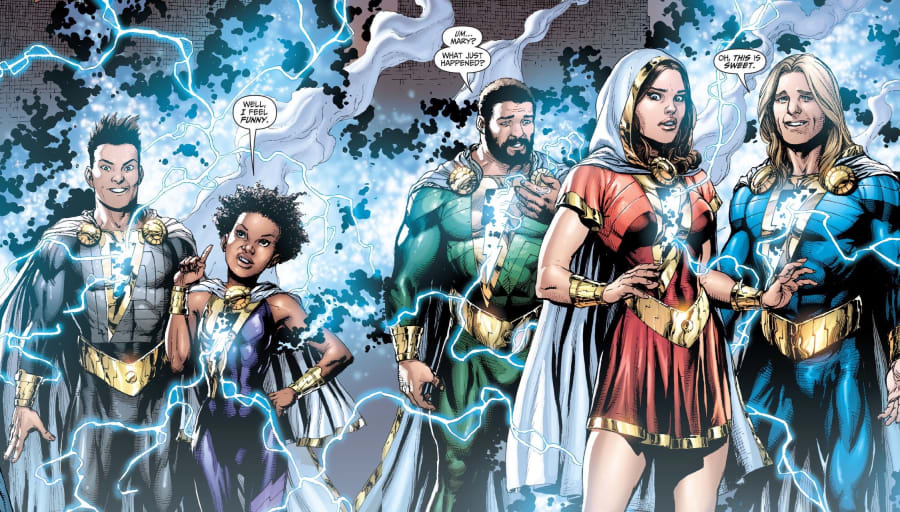 While the appearance of five additional superpowered characters was a surprise in the movie, the concept is lifted straight from Geoff Johns' "The New 52" relaunch of the Shazam! comics — and is tied to the much older history of the characters.
The family first appeared back in 1941, making them the original extended superhero family in comics. At the time, Shazam was called Captain Marvel, and the entire collective was known as the Marvel Family. The most recent incarnation of the sibling team — now called the Shazam Family — first appeared in a 2013 issue of "Justice League" and has carried forward to the most recent comic book stories.
One wrinkle in the Shazam Family story is that, despite being incredibly powerful, Billy has a finite amount of power to share with his siblings. If he powers up one other person, they effectively split powers — if Billy gives juice to all five siblings, they're splitting the same power six ways. In other words, Billy can't just create an army of heroes who are as powerful as he is by himself.
Family Secrets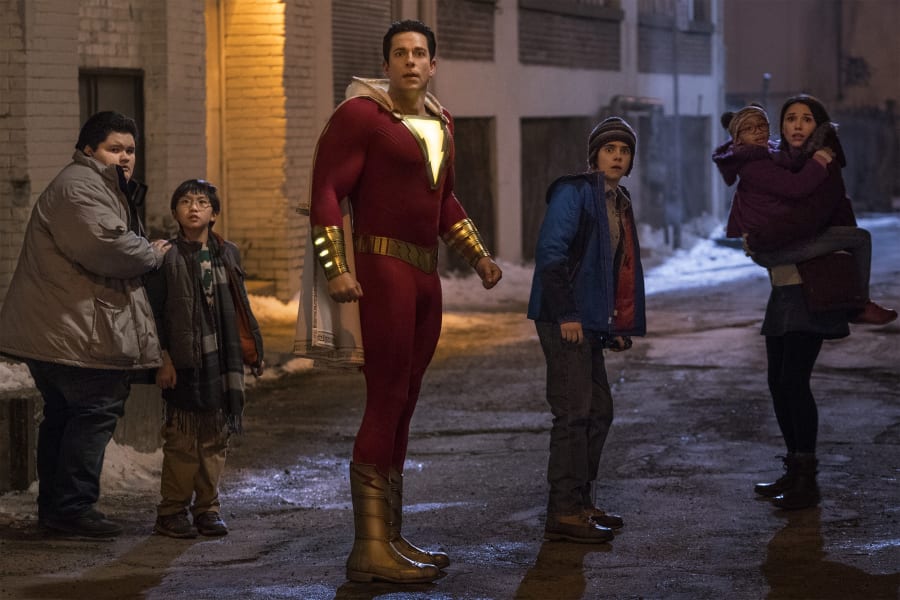 In the movie, the Shazam Family twist was such a closely guarded secret that even the actors who played the characters didn't know they were auditioning to play superheroes. "We didn't let anybody know what these roles were," producer Peter Safran told IGN. "We made up a fake scene for each of the adult kids that basically reflected their personalities as kids as what they would be like as adults."
Even with that secretive approach to casting, the filmmakers found an amazing lineup to play Billy's transformed foster siblings. Freddy, the disabled outsider who becomes a sort of coach to Shazam, is played by Jack Dylan Grazer, with Adam Brody appearing as his superhero alter-ego. The older sibling, Mary, played by Grace Fulton, becomes a superhero played by Michelle Borth. Scene-stealing young Darla, played by Faithe Herman, is played by Meagan Good when transformed. And DJ Cotrona plays the "adult" version of Jovan Armand, while Ian Chen's hacker, Eugene, becomes a hero played by Ross Butler.
Power Sharing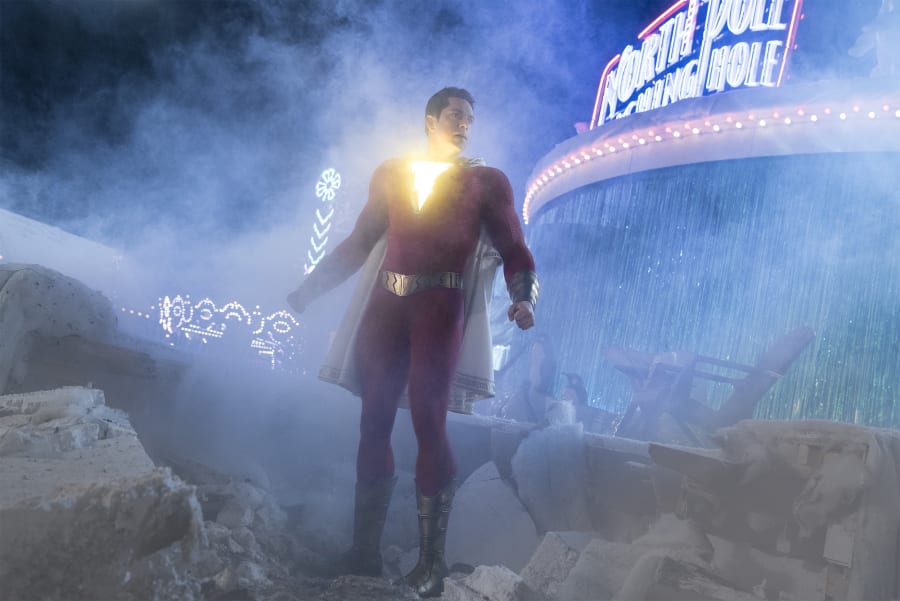 While SHAZAM! doesn't explicitly define limitations for each of the Shazam Family heroes, we can see that the idea of shared power is still in play. Freddy, for instance, takes to the skies in flight, which is a beautiful twist given his disability before the transformation. It's likely he also gained the Courage of Achilles from Billy as well. Fittingly, the perceptive Mary seems to gain the Wisdom of Solomon.
Darla gets the Speed of Mercury, which she uses to save a guy dressed as Santa Claus. Pedro scores the Strength of Hercules, which he demonstrates by stopping a Ferris wheel being toppled during the fight. And Eugene gets the Power of Zeus, which he uses to toss out lightning blasts at all and sundry.
The Future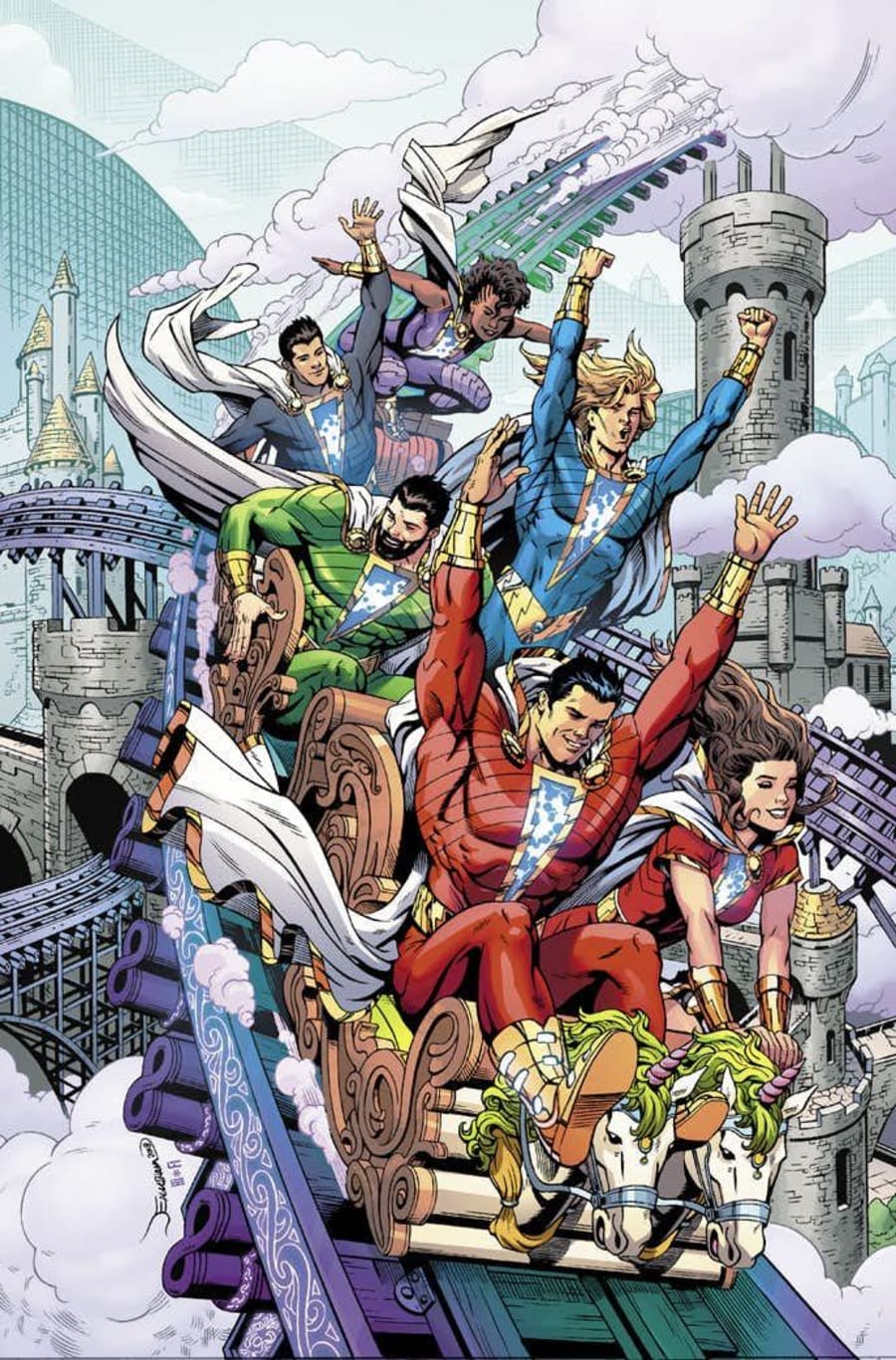 Geoff Johns, who now has a writing and producing deal with Warner Bros. and DC, spoke to EW about the Shazam Family as they appear in comics, which almost certainly will influence future film developments as well.
"The great thing about it is it wasn't just, 'Oh, let's make more superheroes' — it was tied to Billy Batson's foster kid story, of not having a family and needing to make his own family. For me, that's a core element of Shazam since he was created. The story of a foster kid who finds family and learns to love people like family, and so therefore his greatest power is sharing that power with his family, is paramount and key to the book. It also makes him different and unique."
SHAZAM! is still in AMC theatres.