Watching Octavia Spencer win her trophy at the 84th Academy Awards® in February 2012, one got the sense that all of the high-powered and beautiful people in the room were really thrilled for her. It makes sense — though her supporting role in THE HELP marked the first time the actress had been nominated for an Oscar®, she'd been putting in the work for decades prior.
With Spencer's MA coming to AMC on May 31, we take a look back at how the actress came to be a household name.
What's Her Name Again?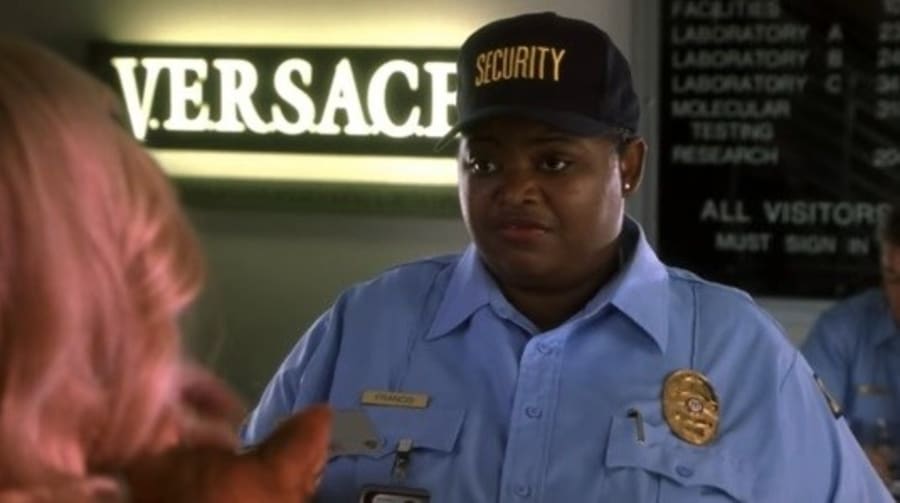 Born in 1972 in Montgomery, Alabama, Spencer minored in theater at Auburn University despite suffering from stage fright. Her first film acting credit came in the 1996 legal thriller A TIME TO KILL, on which she was initially hired as production assistant. After asking director Joel Schumacher if she could put her hat in the ring for a small part, she landed the role of the nurse who looks after Sandra Bullock's character. The name of the character? Roark's Nurse.
After moving to Los Angeles in 1997 at the urging of Tate Taylor, who would later direct her to Oscar glory in THE HELP, Spencer put in quite a lot of time playing unnamed characters, usually on TV: Job Counselor #1 ("413 Hope St."), Clerk ("To Have & to Hold"), Bus Driver ("L.A. Doctors"), and just Nurse ("Roswell," "The X-Files," "Just Shoot Me!"). Some of these unnamed roles were in big movies, among them the first Tobey Maguire SPIDER-MAN (in which Spencer played Check-In Girl), S.W.A.T. (Neighbor in Alley) and Spike Jonze's BEING JOHN MALKOVICH (Woman in Elevator). Thus, Spencer found herself rubbing shoulders with such major stars as Nicolas Cage, Cameron Diaz, Colin Farrell and Kirsten Dunst.
A Little Help From My Friends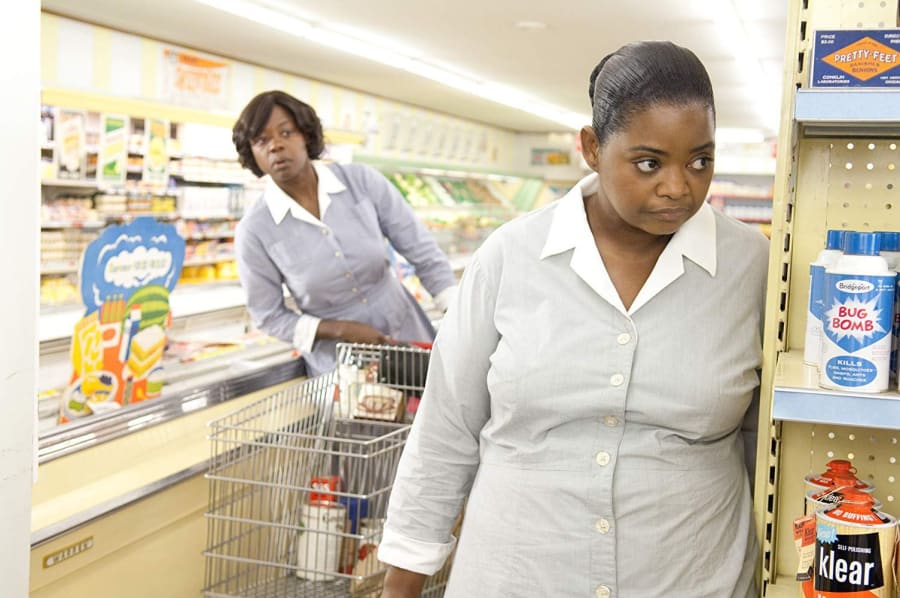 Putting in the work got Spencer recurring roles on TV shows — still as a nurse in the hospital drama "City of Angels," but branching out in the little-remembered shows "The Chronicle" (about news reporters) and "LAX" (about the airport of the same name). She also proceeded to rack up small roles in higher-profile movies and TV shows, including LEGALLY BLONDE 2: RED, WHITE & BLONDE; BAD SANTA; "CSI: NY"; "Medium"; MISS CONGENIALITY 2: ARMED AND FABULOUS; and THE SOLOIST.
After 10 years of working in the TV trenches, Spencer was cast as the maid Minny Jackson in THE HELP (above), directed and written for the screen by her old friend Tate Taylor. The pair were actually roommates while Taylor was adapting Kathryn Stockett's best-selling novel. "She used to scream at me, 'You know that's my part!' I knew it was, because I knew her comedic skills, and I knew that people just immediately love her," recalled Taylor to the New York Times.
It was her part, indeed, as proved when it got Spencer the Oscar for Best Supporting Actress.
After the Oscar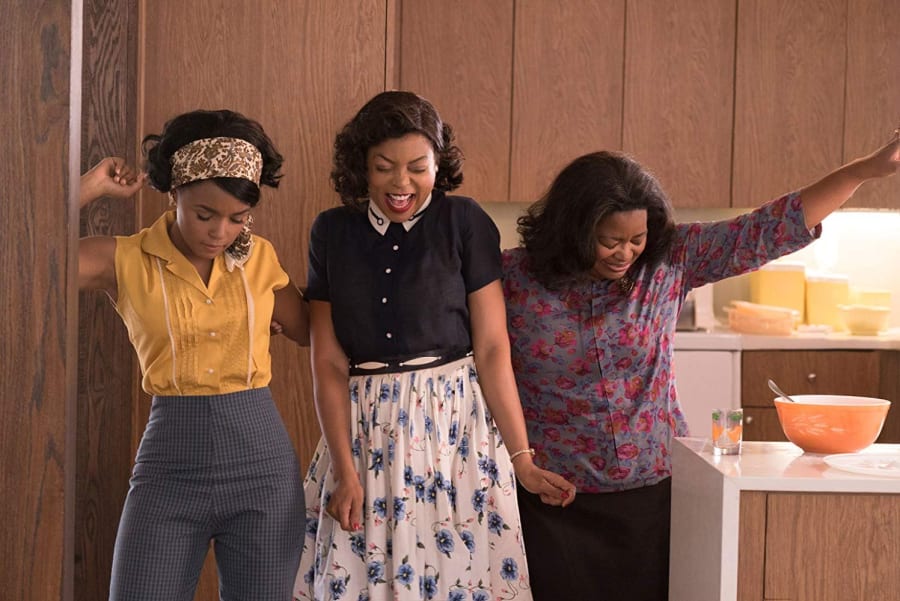 In the seven years since her Oscar win, Spencer has bounced back and forth between independent films — like the addiction drama SMASHED, starring Aaron Paul and Mary Elizabeth Winstead, and FRUITVALE STATION, directed by future BLACK PANTHER helmer Ryan Coogler — and higher-profile offerings. That latter group includes HIDDEN FIGURES and THE SHAPE OF WATER, which earned Spencer her second and third Oscar nominations.
She hasn't ignored her TV roots, either, having appeared in several episodes of the CBS sitcom "Mom" and in an episode each of "Black-ish" and "30 Rock," guest-starring as herself both times. And, as always, Spencer is busy. Other films she's appeared in over the last handful of years include SNOWPIERCER, ZOOTOPIA, DIVERGENT sequel ALLEGIANT, faith-based drama THE SHACK and last year's INSTANT FAMILY. Spencer has also served as an executive producer, with credits including FRUITVALE STATION, Oscar champ GREEN BOOK, MA and "Madam C.J. Walker."
Say Hello to Ma
Those last two titles are upcoming projects from Spencer. MA, which reunites the actress with her THE HELP director, Taylor, represents a change of pace. In the horror thriller, Spencer plays a lonely woman who invites a group of teenagers to party in her basement. The reasoning, she says, is that it's safer for her new young friends to drink and have a good time in a place where they won't be driving around. But as for the actual explanation as to why she's getting all friendly with these people way younger than her … well, you'll have to see the movie to find out. Judging from the trailer, though, there's something creepy going on.
Moving forward, Spencer stars in (as well as executive produces) the limited series "Madam C.J. Walker." She plays the title character, who in the early 20th century invented a line of haircare products for African-Americans that made her the first self-made, black, female millionaire in American history.
Check out MA when it comes to AMC on May 31!