"Gloria, you're always on the run now" — from yoga classes to bikini waxes, singing disco hits along the way. Julianne Moore stars in GLORIA BELL, a slice-of-life look at a dance club-loving divorcee and her search for companionship.
Gloria, who split from her husband 10 years ago, lives alone in an average apartment and works an unremarkable job in insurance. By all accounts, her life is just … ordinary — which may explain why she frequently hits the town in hopes of meeting someone interesting. (After all, her children are grown and need her less and less.) And one night out, she does: handsome, soft-spoken Arnold, played by John Turturro.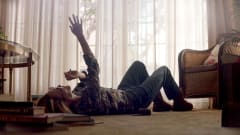 The two quickly begin a romance, and nearly just as quickly there are cracks: Arnold's kids still rely on him to help with their mother/his ex-wife, and he can't seem to say no or tell them about his new relationship with Gloria. Needless to say, he's not great at dealing with conflict and (literally) bolts when things get to be too much.
Even though they've both been married before, Arnold and Gloria have more to learn about this new chapter of life and love. Throughout the film, GLORIA BELL feels like a second-coming-of-age tale. Our lead is independent enough to stand on her own two feet, but not enough to pick herself back up after a night of self-destruction. (She calls her mother, played by Holland Taylor, to rescue her in Vegas.)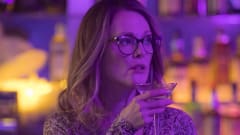 Still, we root for Gloria every step of the way — partially because Julianne Moore, a Hollywood superstar with a glowing career, embodies the 50-something everywoman so gracefully. She's never over the top, and the script never pushes for her to be. We are given the space to connect with her and her new experiences — sometimes comedic, sometimes sad.
What's particularly beautiful about GLORIA BELL is how the filmmakers shift from soft, warm lighting to cool, like an overcast day, to enhance the tone of different scenes — another understated touch that turns an "ordinary" story into an exceptional film.
See GLORIA BELL in AMC theatres now.