By the hoary hosts of Hoggoth, Doctor Strange is coming back to the big screen! Marvel's Sorcerer Supreme, who used to spout invocations such as that when scripted by Stan Lee, made the leap to the big screen in 2016, and then proved to be a pivotal character in AVENGERS: INFINITY WAR in 2018. Now, a DOCTOR STRANGE sequel is weaving a spell that will enchant audiences in the not-too-distant future.
Here's everything we know about DOCTOR STRANGE 2.
When Does Doctor Strange 2 Open?
Well, this is awkward, but we don't know yet. In fact, Marvel hasn't officially greenlit DOCTOR STRANGE 2. As we write this, only two new MCU movies are officially announced: AVENGERS: ENDGAME and SPIDER-MAN: FAR FROM HOME. Since the plot of the next AVENGERS movie might be spoiled even slightly by knowing what characters will feature in movies that follow, the company is keeping details of the upcoming slate under wraps. 
But Doctor Strange 2 Is Definitely Coming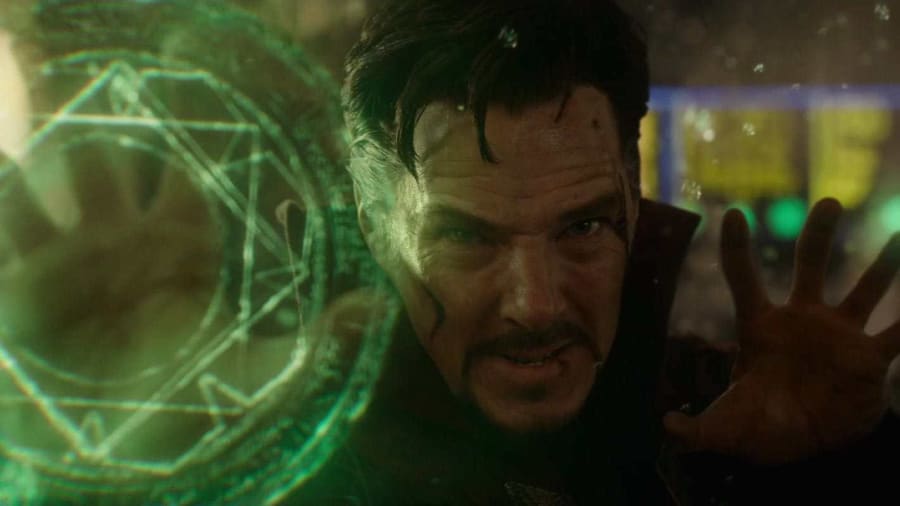 Marvel Studios has planted flags on eight dates throughout the next few years. We'll see movies on May 1 and November 6, 2020; February 12, May 7 and November 5, 2021; and February 18, May 6 and July 29, 2022. One of those dates is likely to be DOCTOR STRANGE 2. It will probably be one of the 2021 spots, since the script hasn't been written yet, which means the start of production for the DOCTOR STRANGE sequel is quite a ways off.
So There's Probably No Trailer, Right?
Nope! We might see more of Strange in AVENGERS: ENDGAME — one has to assume his seeming demise in INFINITY WAR will be overturned somehow — but that might be all we can expect from Strange in the next year or so.
Which Actors Will Get Strange Again?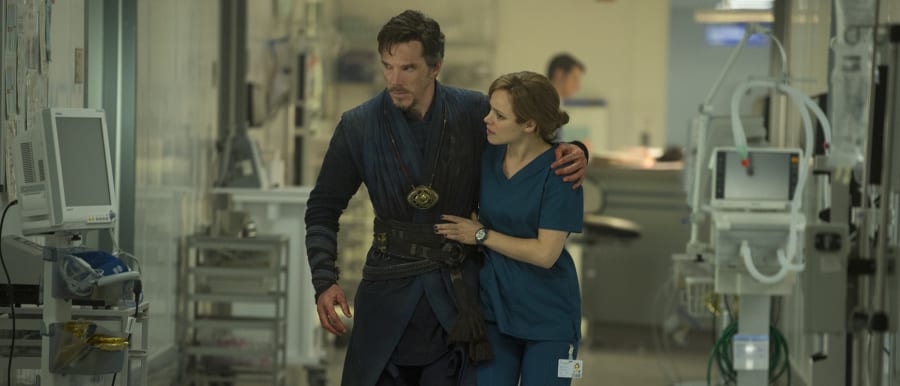 So far, we know about two returning actors for certain and an additional person who is likely to be back.
Benedict Cumberbatch will return as Stephen Strange, the hotshot surgeon who was brought low when an accident ruined his hands — and who learned the mystic arts under the tutelage of the Ancient One. Benedict Wong, who played Wong, a caretaker of ancient magical texts who became the Doctor's right-hand man, will also return.
And talk says that Rachel McAdams, who played Christine Palmer (above), another surgeon whose past romantic relationship with Strange informs her dealings with him, may also be back. We saw Strange and Wong in INFINITY WAR, but Palmer didn't make an appearance. Maybe we'll see her in ENDGAME — assuming she survived the snap, that is.
Who's Making Doctor Strange 2?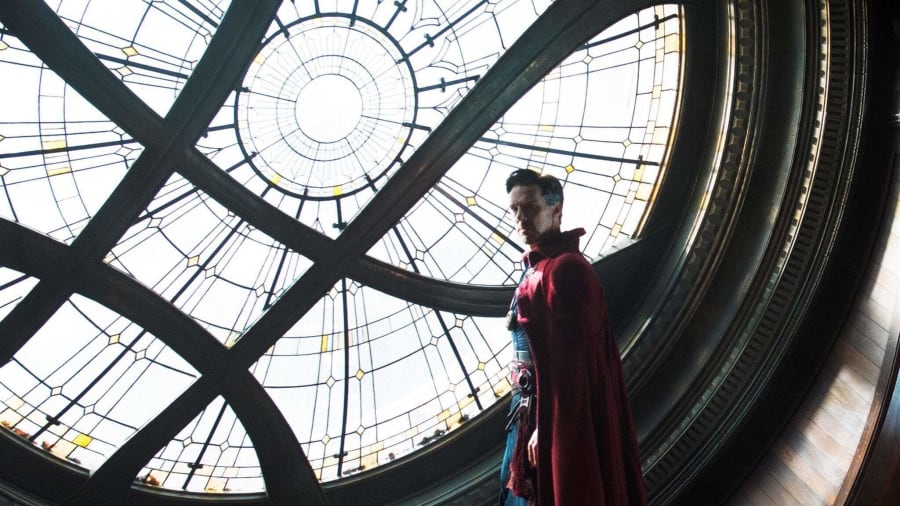 Scott Derrickson wove Strange's original spell, and in December 2018, he was confirmed to direct DOCTOR STRANGE 2. Reportedly, Marvel was also looking for a new writer for the sequel at that time, but we don't know who was hired, if anyone was. When Derrickson was signed to return for the sequel, the primary report said the script would be written in 2019. 
What Will Doctor Strange 2 Be About?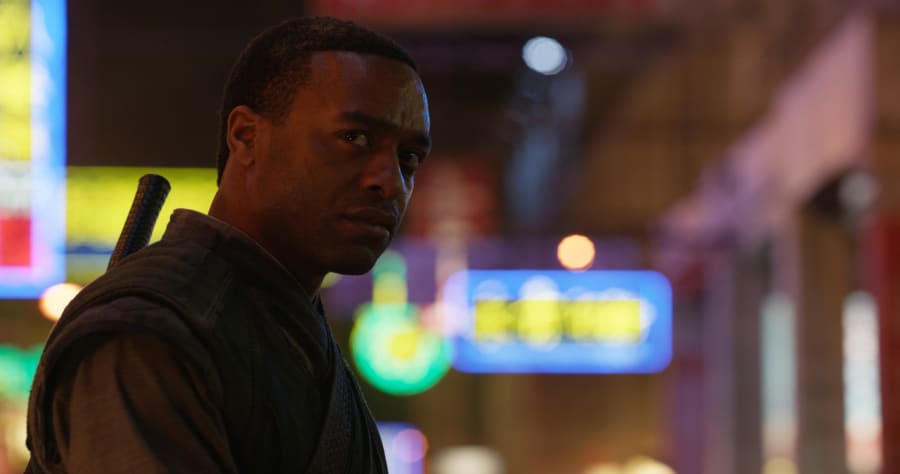 It's far too early to say anything for certain, but there have been some hints about possible directions for DOCTOR STRANGE 2. Original DOCTOR STRANGE screenwriter C. Robert Cargill has said that Chiwetel Ejiofor's character, Baron Mordo (above), might be back, and that his character arc has been designed from the beginning to mirror one of Mordo's biggest comic book arcs.
There have also been hints that the entity known as Nightmare — whose name is pretty self-explanatory — could be the main villain in DOCTOR STRANGE 2. Since the script isn't done yet, however, we can't consider any of those rumors official.
Check back with the AMC Scene for more news about DOCTOR STRANGE 2!