With roles in hit films like DEADPOOL and THE HITMAN'S BODYGUARD, POKÉMON DETECTIVE PIKACHU star Ryan Reynolds has gone from raunchy comedy star to a legitimate A-list leading man. Few actors are able to tackle the kinds of roles Reynolds takes on so effortlessly. Who else would seem like a natural fit to voice a wise-cracking wannabe detective, who also happens to be a furry, yellow creature with electrical powers?
Whether he's playing a college guy gone wild or a foul-mouthed comic book mercenary, Reynolds has developed a very particular skill: He makes being bad look so good. And by "bad" we don't mean villainous, necessarily (although he's pretty good at that, too) — Reynolds' movie characters could often be described as badass, indecent and downright devious. We take a closer look at Reynolds' career to see how he made a name for himself playing the kinds of bad guys we love to watch.
From TV Teen to Big Screen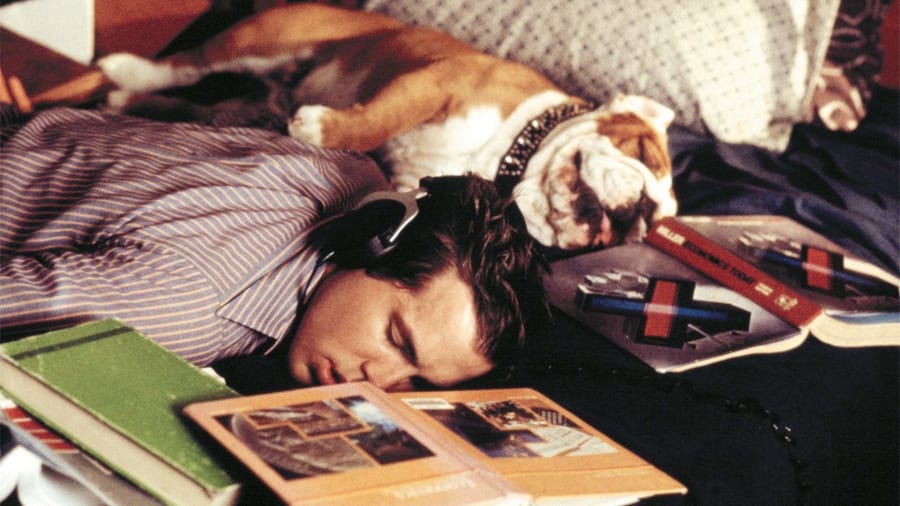 Long before he was famous, Ryan Reynolds was a young Canadian actor who starred on '90s TV shows like teen drama "Fifteen" and the fantasy series "The Odyssey," in which a comatose kid goes on an adventure through a mythical world. Soon Reynolds hopped the border and began to appear on American television with small roles in "The X-Files" and "The Outer Limits." It didn't take long for this Canadian import to land a starring role on his very own sitcom, "Two Guys, a Girl and a Pizza Place." (He played one of the guys, but the Reynolds of 2019 might easily play the pizza place — and win an Oscar® for doing so.)
Reynolds earned fans quickly and used his newfound fame to snag what would become his major breakout role as the title character in NATIONAL LAMPOON'S VAN WILDER. In the 2002 comedy, Reynolds played a wildly popular college student who chose to remain in school so he could continue partying — and avoiding adult responsibilities. Van Wilder is narcissistic and often immature, but weirdly charming nonetheless. Reynolds really shined in the role, and just a few years later, he'd play a similar character — and really perfect his technique.
What a Charmer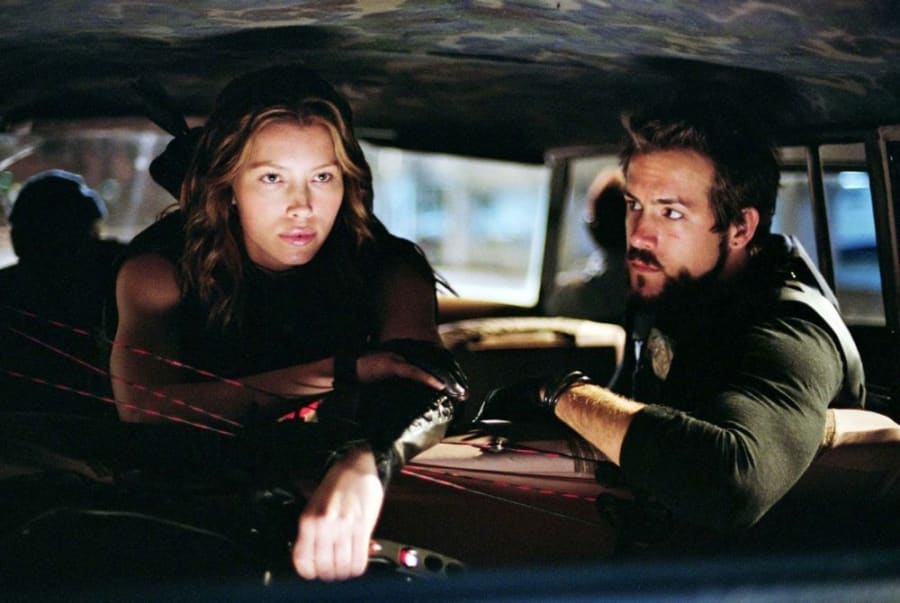 After VAN WILDER, Reynolds' popularity grew, and he landed roles in major movies like BLADE: TRINITY and a remake of the horror classic THE AMITYVILLE HORROR. While Reynolds proved to be a rather talented dramatic actor, he was far more magnetic in his comedic roles. In WAITING…, he played a self-involved womanizer who works at a chain restaurant, and in JUST FRIENDS, he played a narcissistic record producer who returns to his hometown and tries to win the heart of his high school best friend.
Like VAN WILDER, these roles were perfect for Reynolds, who proved immensely skilled at making the most despicable characters totally charming. Then, Reynolds spent a few years exploring other genres, like romantic comedies and intimate dramas, before returning to the kind of character he really excelled at: the bad boy.
Deadpool and Detective Work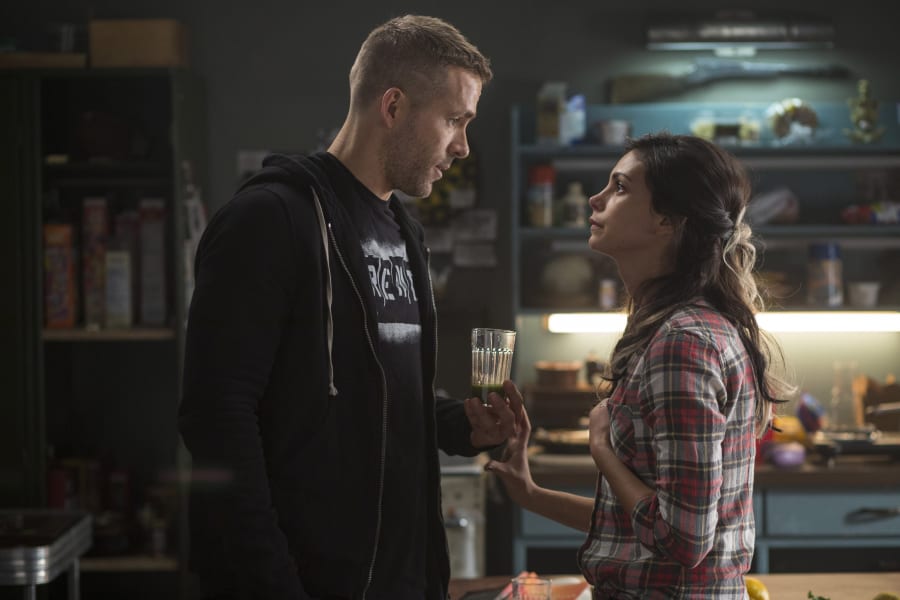 Reynolds played a … unique … version of Deadpool in X-MEN ORIGINS: WOLVERINE, but he wasn't any more pleased with that adaptation than fans were. The actor made it his mission to bring a more faithful and fun version of Deadpool to the big screen. With the help of director Tim Miller, he delivered 2016's DEADPOOL, in which Reynolds proved why he was the perfect man for the job.
Deadpool wraps everything Reynolds is great at into one character. He's fast-talking, foul-mouthed and badass — but he could also tug at your heartstrings. Audiences love watching Reynolds, with his leading man good looks, play the kind of character who doesn't behave like a leading man. It's no wonder a sequel quickly followed, and a third movie is on the way. LIFE and THE HITMAN'S BODYGUARD (the latter of which is also getting a sequel) further capitalized on the actor's unique combination of charms.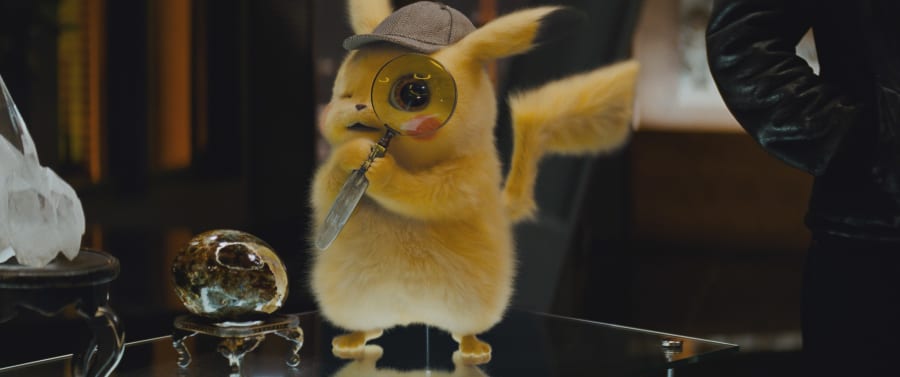 But first, there's POKÉMON DETECTIVE PIKACHU. Reynolds plays the iconic Pokémon character, who teams up with a teenager to solve a missing person case. Pokémon is a family-friendly franchise, so don't expect a Deadpool reprise. But trailers have demonstrated that playing Pikachu allowed the actor to channel his gifts in ways that will be familiar to any fan of Marvel's red-suited mercenary. Powered by Reynolds, Detective Pikachu is a mouthy little troublemaker — he's basically the Ryan Reynolds of the Pokémon world, which is exactly what we want to see.
POKÉMON DETECTIVE PIKACHU comes to AMC on May 10.