A story more than 40 years in the making comes to a close in 2019, and we don't know what to expect from the ending! We do know that STAR WARS: EPISODE IX will conclude the Skywalker family saga, begun in the original STAR WARS in 1977. The conclusion may have some surprises, however, especially seeing the proper title: STAR WARS: THE RISE OF SKYWALKER.
The ninth movie in the core storyline (not counting spinoffs, animated series and other media) may be the most anticipated release of 2019. And even with a teaser trailer out in the wild, we know shockingly little about it. That's kind of fun; it's nice to be surprised! But we're sure you're as hungry for info as we are.
So, here's everything we do know about STAR WARS: THE RISE OF SKYWALKER.
The Star Wars: Episode IX Release Date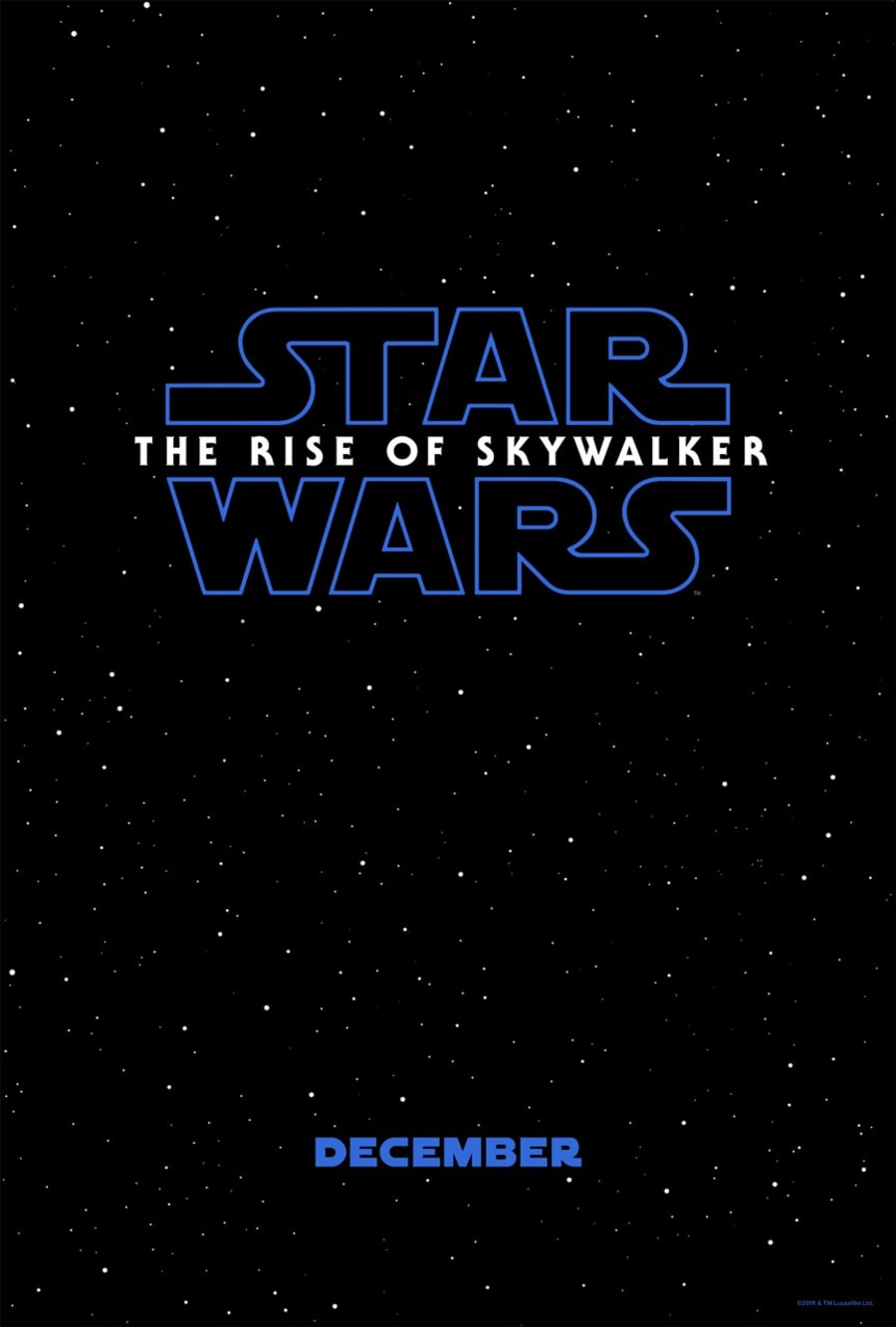 STAR WARS: THE RISE OF SKYWALKER is scheduled to open in theatres on December 20, 2019. What more do you need to know? At least we can buy tickets digitally now and don't have to camp out in line for weeks, like some people did for THE PHANTOM MENACE 20 years ago.
The Star Wars: Episode IX Title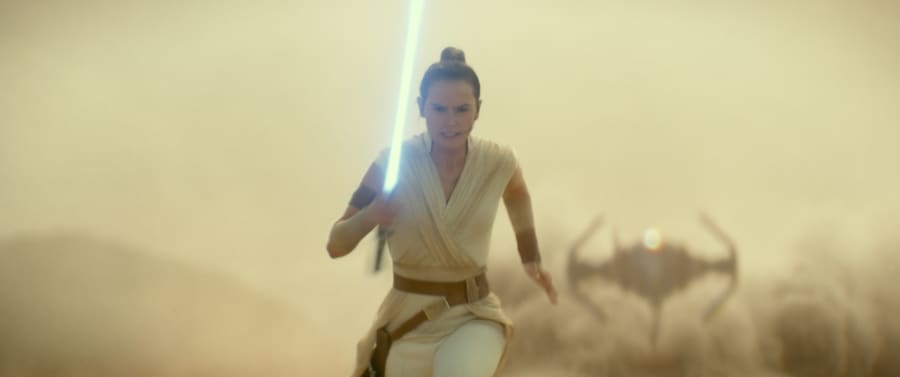 Disney and Lucasfilm made fans wait a long time to even learn the proper title of EPISODE IX. The reveal came at the conclusion of a panel at Star Wars Celebration 2019, on April 12. Director J.J. Abrams let the film's first teaser trailer play out, and it ends with a killer title card: STAR WARS: THE RISE OF SKYWALKER. We've already begun to theorize about the meaning of that title.
The Star Wars: The Rise of Skywalker Trailer
You've watched this teaser a hundred times already, we expect, but why not check it out one more time?
Because this footage will have to tide you over for quite a while. There's a good chance that the next footage drop won't arrive until Disney's D23 convention. That takes place on August 23–25.
The Rise of Skywalker Director
J.J. Abrams returns as the STAR WARS 9 director.
In 2012, when Disney acquired Lucasfilm, JURASSIC WORLD director Colin Trevorrow was announced as the director. He and Lucasfilm parted ways in 2017, however. Following that split, THE FORCE AWAKENS director J.J. Abrams (above, on set of THE FORCE AWAKENS) was hired to call the shots on the final chapter of the Skywalker story. He also co-wrote the script with Chris Terrio.
The Rise of Skywalker Story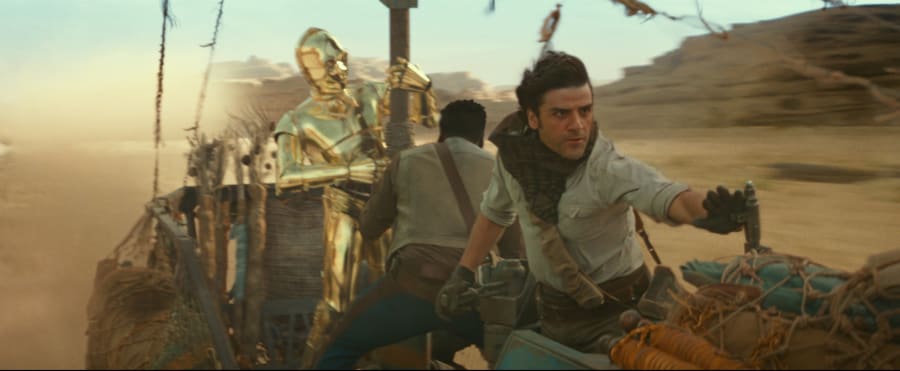 OK, here's where things get interesting. We know THE RISE OF SKYWALKER will — surprise! — resolve the Skywalker storyline. It will probably tell us a lot more about characters like Rey, Finn and Poe Dameron. We also know the movie starts sometime after the end of THE LAST JEDI. John Boyega, who plays Finn, gave an interview where he said the new film starts a year later, but it could be even longer. "The movie doesn't pick up immediately after the last film; some time has gone by," J.J. Abrams said before revealing the teaser trailer.
At Star Wars Celebration, John Boyega said that Finn has found his place. "On this adventure," he explained, "Finn has found his identity within the Resistance. In the last two movies, he couldn't decide where he belonged." Now, "he's a full-fledged Resistance sexy young man." Oh, and his nemesis, Captain Phasma? "She dead," he laughed.
We know that Rey and Kylo have at least one showdown and possibly more than that. Rey still has Luke's old lightsaber, and it is in working order. Kelly Marie Tran's character, Rose Tico, will have a big role to play; she even got the biggest audience cheer at the Star Wars Celebration panel.
The Emperor Returns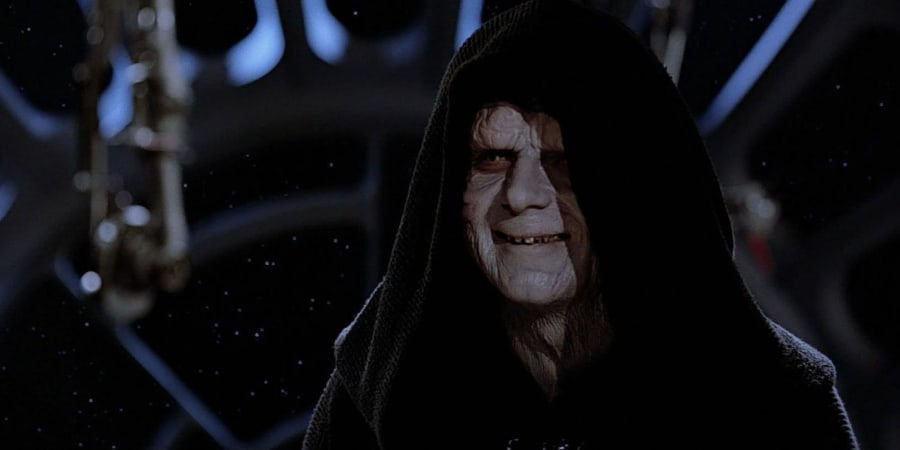 We don't know how it happens, but the trailer and Celebration panel both show that Emperor Palpatine, played by Ian McDiarmid, somehow makes his return to the galaxy. His evil laugh is heard at the end of the trailer, and the actor himself showed up at Celebration to tease fans.
A New Droid Friend for BB-8
If other characters can get new pals, why not the droids? BB-8 has a new friend, the chipper little droid D-0, which rolls around on a single wheel. We don't know anything more about the little mechanical buddy, however.
We'll See Carrie Fisher Again!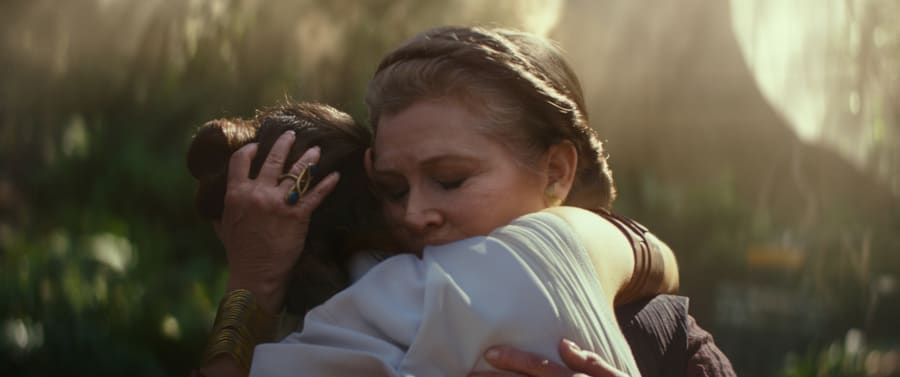 Happily, we will see Leia again. She's even in the teaser (above)! Despite the death of Carrie Fisher in 2016, the production team used footage of Fisher that was shot for THE FORCE AWAKENS to bring Leia into the story. In July 2018, when announcing the start of production on the new movie, Abrams said, "With the support and blessing from her daughter, Billie, we have found a way to honor Carrie's legacy and role as Leia in EPISODE IX by using unseen footage we shot together in EPISODE VII."
And while Luke Skywalker died at the end of THE LAST JEDI, don't be surprised if we see Mark Hamill in costume again as a Force Ghost version of Luke. We certainly hear his voice in the trailer.
The Rise of Skywalker Cast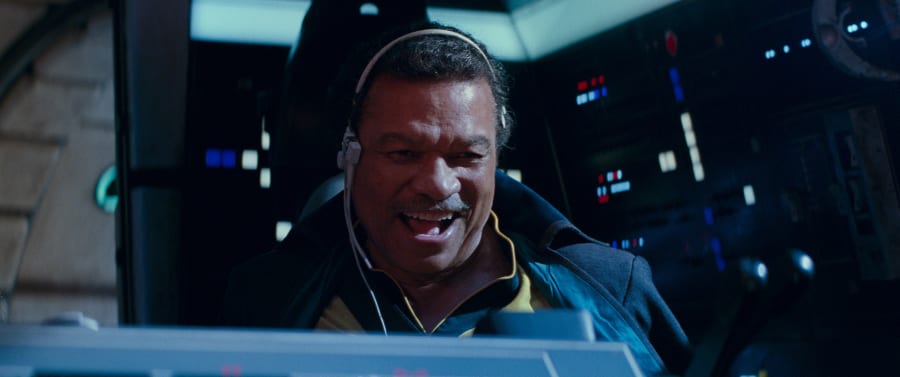 Let's start with the new additions. Naomi Ackie plays a character named Jannah. Rumors suggest she could be the daughter of Lando Calrissian, played by a returning Billy Dee Williams. On stage at Star Wars Celebration, Ackie and J.J. Abrams both refused to confirm or deny that possibility. But Williams did address an old topic. "I get sick and tired of being accused of betraying Han Solo," he joked. "By the way, did anybody die? Nobody died!" He's not wrong.
Richard E. Grant and Keri Russell also have roles in THE RISE OF SKYWALKER. We can't tell you anything about who they play, however, because there isn't even a hint about their characters available to the public.
In addition, we know the major cast introduced in the last two movies will return. So, we'll see Daisy Ridley, Adam Driver, John Boyega and Oscar Isaac again. Lupita Nyong'o and Domhnall Gleeson also return, as do Kelly Marie Tran, Joonas Suotamo and Billie Lourd.
Finally, they'll all be joined by STAR WARS veterans. In addition to Mark Hamill and Billy Dee Williams, as Luke and Lando, Anthony Daniels will be inside C-3PO's suit one more time.
Come back to the AMC Scene for more details on THE RISE OF SKYWALKER as they emerge!