When A DOG'S PURPOSE arrived in theatres in January 2017, it was already riding the crest of a wave of interest that started with the release of the best-selling novel upon which it was based. Some irresistible advertising, featuring a German shepherd and a small army of adorable four-legged friends, certainly didn't hurt.
Two years and more than $200 million later, producer Gavin Polone brings to the screen A DOG'S JOURNEY. This adaptation of the follow-up book by W. Bruce Cameron gives audiences the opportunity to cuddle up with a whole new cast of very good boys and girls for a series of heartwarming new adventures.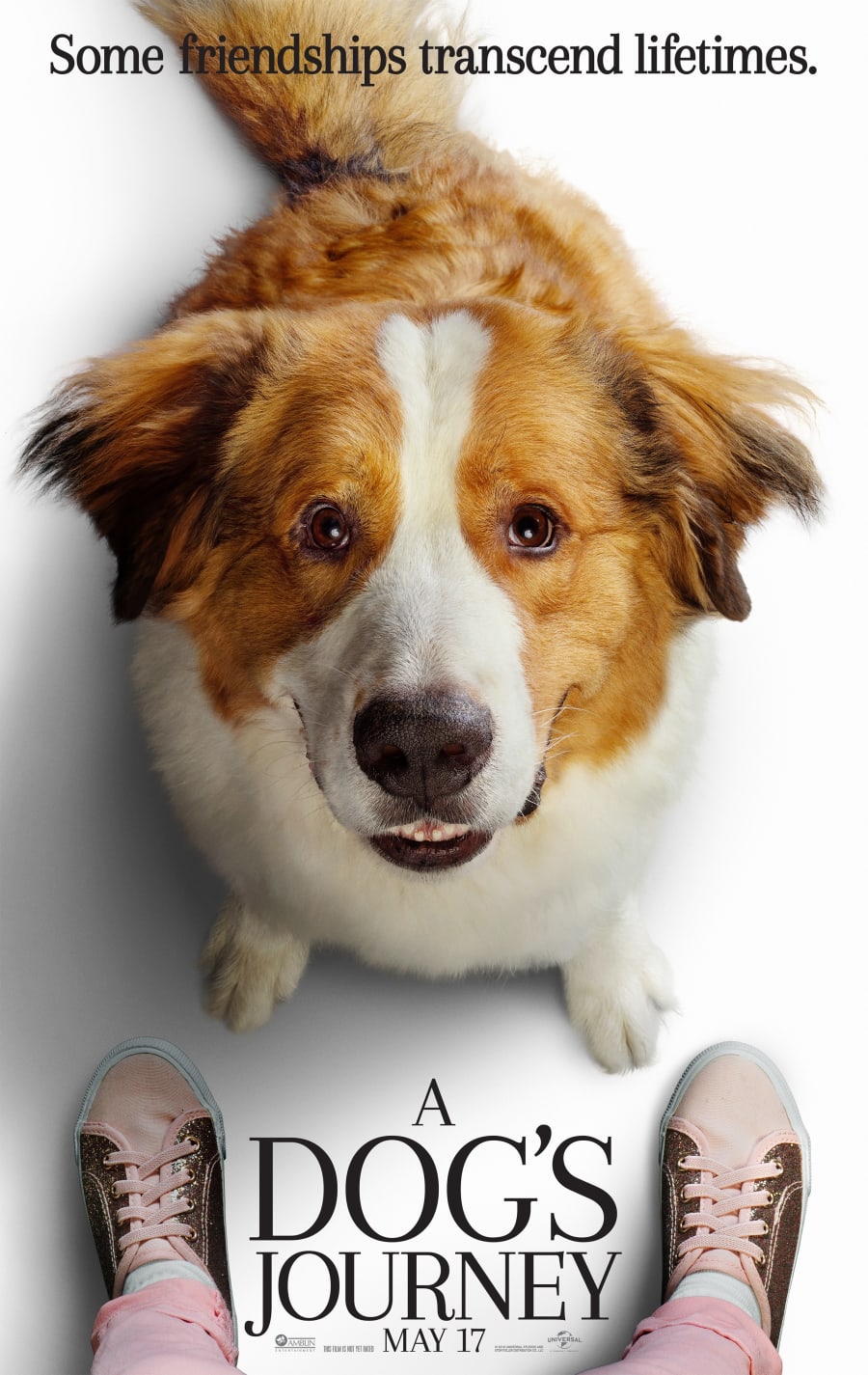 Like its predecessor, A DOG'S JOURNEY explores the special relationships between dogs and their humans. The story starts with the bond between Bailey (above), a Great Pyrenees Bernese Mountain dog whose voice is provided by Josh Gad (FROZEN), and Ethan (Dennis Quaid), who makes the pup promise that he will always look after Ethan's granddaughter, CJ (Kathryn Prescott).
Given a dog's life span, this is no small task. As Bailey's soul travels through one canine life to the next, the dog endeavors to keep his vow. He seeks to reconnect with CJ and make sure that she experiences the same support and unconditional love that he has experienced.
To bring Bailey back to life for this all-new adventure, director Gail Mancuso ("Roseanne") enlisted not one, but three different dogs to capture his personality. One performed Bailey's "action scenes;" another performed close-ups; and a third got to lay around and be "casual."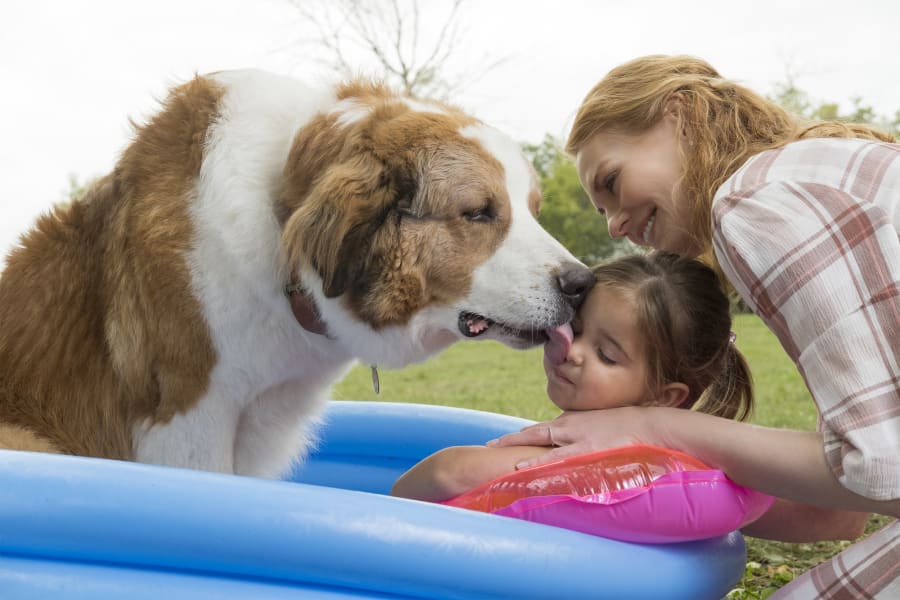 Mancuso was primarily looking to match the appearance of the dog from the previous film — but as they say, it takes a litter to raise a hero dog. Together, this trio provided the character and the emotional anchor that would lead audiences back into Bailey's world.
Bailey makes a few "transformations" throughout the film, however. He's first reincarnated in the body of Molly, a beagle crossed with a Cavalier King Charles Spaniel. Later, he inhabits Max, a Yorkshire Terrier whose real name is Belle. (Belle, it turns out, had a little too much energy for her own good, so the filmmakers selected another Yorkie, Bree, to appear in scenes where Max needed to be quiet and stay still while her human counterparts delivered their dialogue.)
Each dog in the film was chosen in contrasting proportion to the age and size of the actress playing CJ: When she's a baby, Buddy is a big, fluffy boy; as a preteen, she encounters the medium-sized Molly; and as an adult, CJ towers over tiny, adorable Max. Bailey takes one more form in the film, an African Boerboel appropriately named Big Dog. Big Dog appears in just one short scene, but his affection for CJ is just as strong as his counterparts.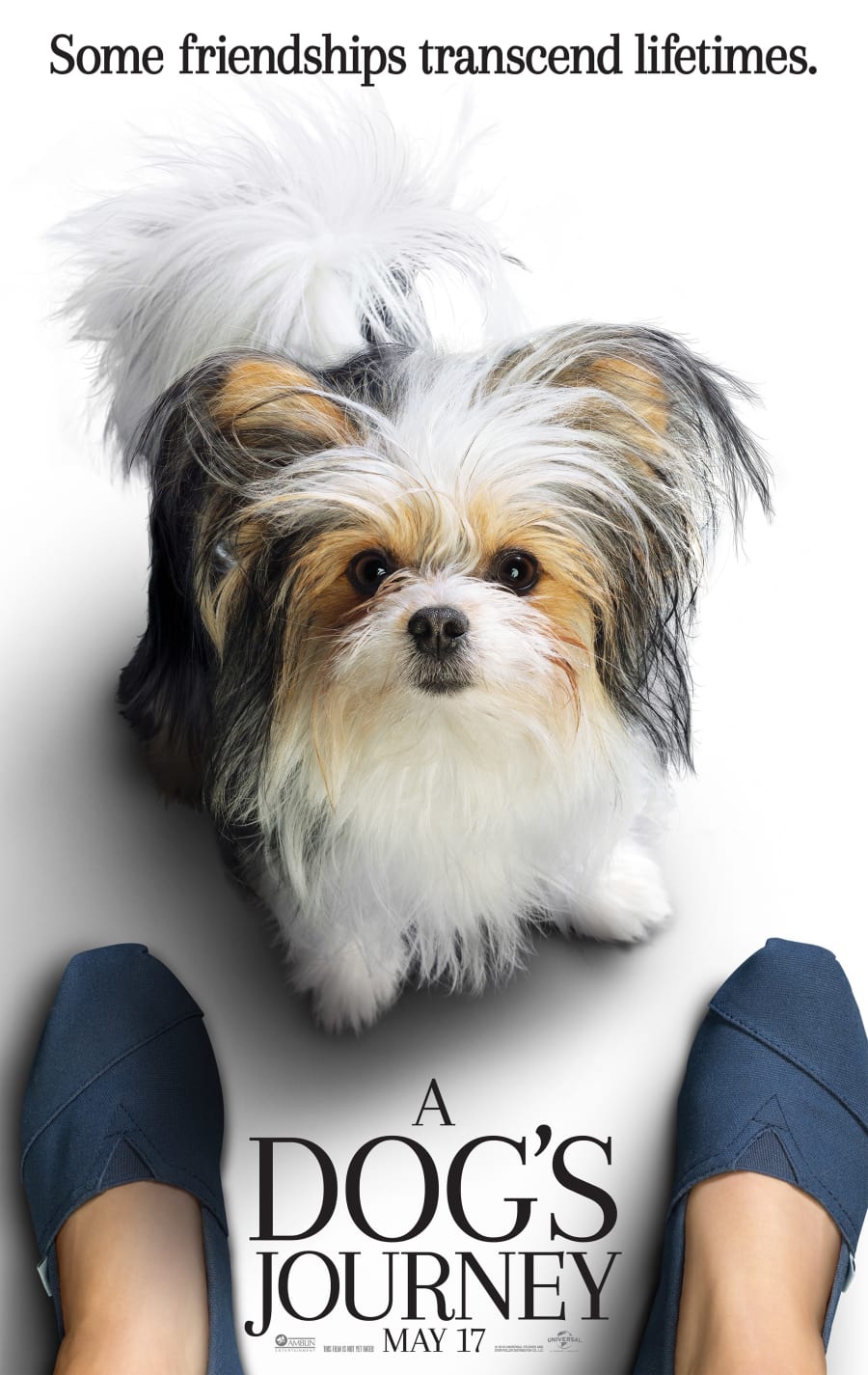 But if seven dogs playing the same character isn't enough for you, the filmmakers included another pupper whose journey intersects with Bailey's: Ms. Thing, a hairless Chinese Crested who you may not be surprised to learn is a prissy little handful. Pushed around the streets of Manhattan in a stroller, she proves to be a real pest to Bailey — who, by then, is Max — but the two eventually reconcile, proving that like between dogs and people, relationships between dogs can be unconventional and unexpected, but eventually something truly special and meaningful.
With a who's who of dog breeds and a cast of humans that is helpless not to love them, A DOG'S JOURNEY offers a look at our world from a dog's-eye view. But more importantly, Mancuso's film showcases the wonderful variety of personalities that dogs have, chronicles the experiences and emotions they bring to our lives, and serves as a powerful reminder that just as often as we feel like we're taking care of them, they're the ones who are really taking care of us.
A DOG'S JOURNEY brings good feelings to AMC on May 17.