Tyler Perry's Madea character is a phenomenon. The movies in which she dispenses comedy and cock-eyed spiritual advice in equal measure make up a series rivaled only by the Marvel Cinematic Universe.
There are now 10 MADEA movies and an animated film, and she has made guest appearances on television and in the movie MEET THE BROWNS. Last year, Perry said the end of the road was approaching, however. "We're gonna say goodbye [to Madea] in 2019," he explained. "I just don't want to be her age playing her."
Perry wears the grandmother's wig and wardrobe one last time in A MADEA FAMILY FUNERAL, opening on February 28. We say goodbye to the long-running character by looking back at the amazing co-stars who have turned up in her films.
Cicely Tyson in Diary of a Mad Black Woman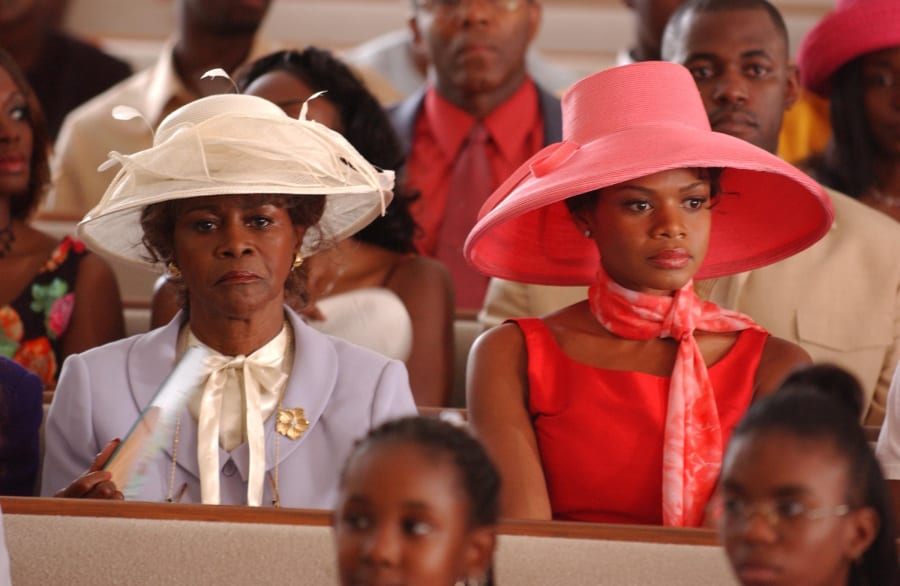 For his very first movie, Tyler Perry cast an acting legend: Cicely Tyson, who became a star in 1972 after starring in SOUNDER, for which she was nominated for an Oscar®. Tyson has done more film and television work than we can account for here, and she's great in Perry's first movie as Myrtle, the mother of Kimberly Elise's main character, Helen.
Maya Angelou in Madea's Family Reunion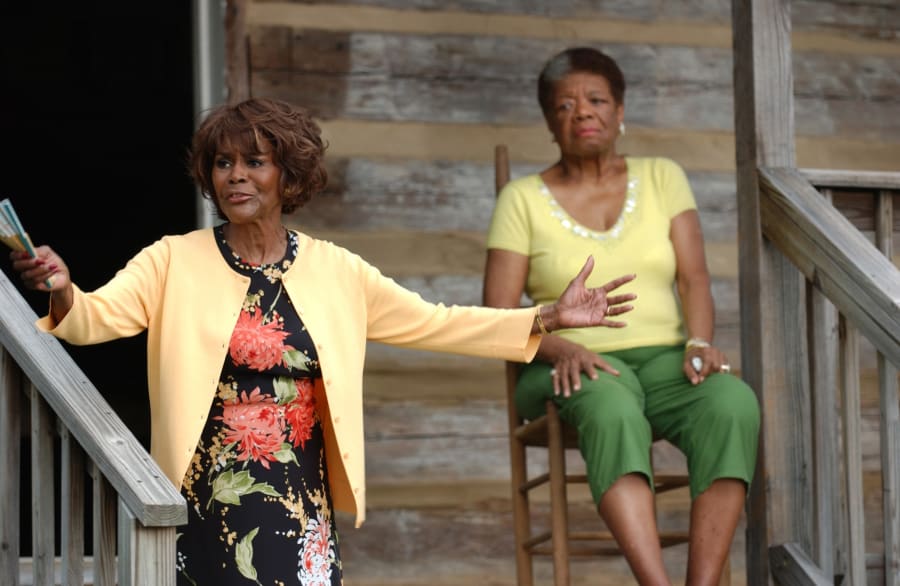 For his second film, Perry cast another legend: poet, singer, activist and, yes, actor Maya Angelou. The author of "I Know Why the Caged Bird Sings" appears as Aunt May (no relation to the SPIDER-MAN character), part of Madea's massive extended family. Because this is a direct sequel to DIARY OF A MAD BLACK WOMAN, Angelou even shares scenes with Cicely Tyson, who returns to play Myrtle once again.
Gladys Knight in I Can Do Bad All By Myself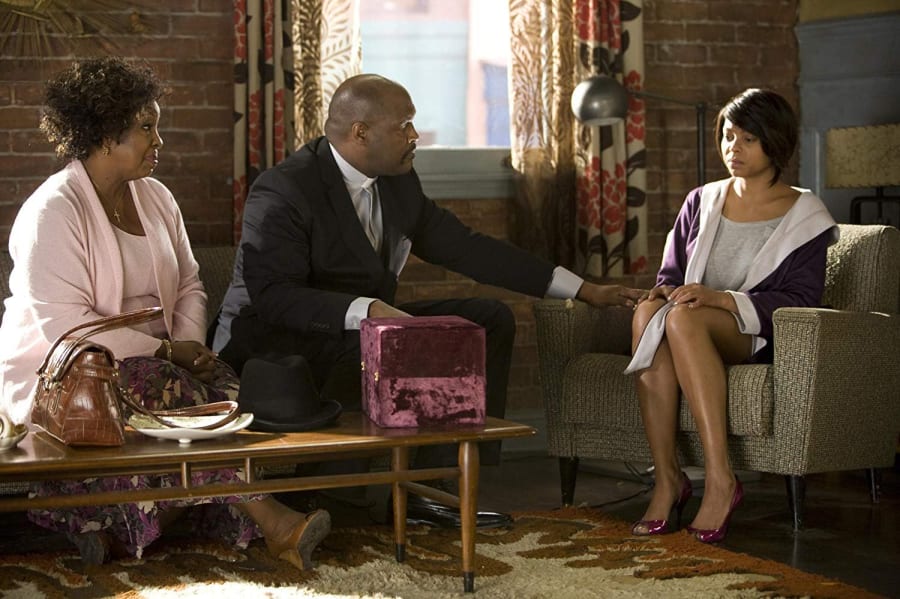 Madea is a supporting player in this film starring Taraji P. Henson as a nightclub singer who constantly undermines herself with bad habits. There's a lot of music in this movie, with Henson providing some killer stage performances. And the "Empress of Soul," Gladys Knight, plays Wilma, a church member who counsels Henson's character at an important moment. She also has two songs on the soundtrack — we would expect nothing less! Gladys Knight wasn't the only famed singer to take part in this film, either. Mary J. Blige also shows up and, in a showstopping scene, belts out the film's title song.
Eugene Levy in Madea's Witness Protection
Tyler Perry's 14th movie, and his seventh MADEA film, stars comedy superstar Eugene Levy (WAITING FOR GUFFMAN, AMERICAN PIE, BEST IN SHOW) as a business executive who is framed for running a Ponzi scheme. Levy's character is shuffled into a witness protection program, which places him — naturally — in Madea's house, where he wears some truly ridiculous outfits … and learns some very surprising truths about his own family history.
Sofia Vergara in Madea Goes to Jail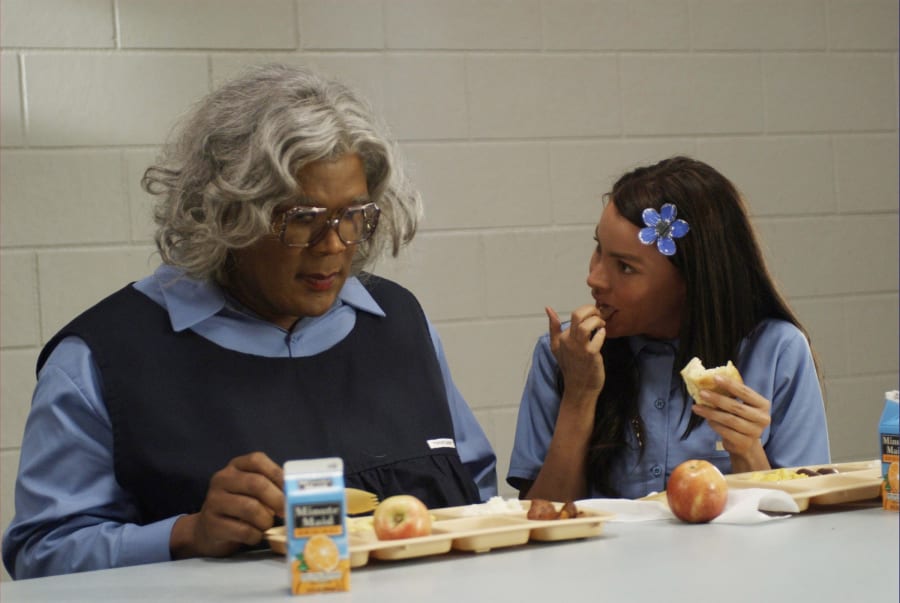 As a filmmaker, Tyler Perry has a great eye for talent. He cast Tiffany Haddish in the series "If Loving You Is Wrong," for example, years before she broke big in GIRLS TRIP. He also chose Sofia Vergara to play a significant role in MEET THE BROWNS, some time before the era of "Modern Family." A year after Perry and Vergara first worked together in that film, she played serial killer T.T. in MADEA GOES TO JAIL. When Madea lands in the clink, she shares a cell with Vergara's character — and Madea's abrasive personality being what it is, the two kind of almost become friends.
Oprah Winfrey
OK, so Oprah hasn't appeared in a Madea movie, but she has put several of Perry's shows on her OWN network. And in the promo above, Oprah reprises Sofia Johnson, her character from Steven Spielberg's film version of THE COLOR PURPLE, in an encounter with Madea along a rural road. That's a pretty crazy callback and ranks as more than cool enough to make this list.
A MADEA FAMILY FUNERAL opens on February 28 at AMC®.