Dennis Quaid is one of those actors who you could easily imagine being your dad. Like Tom Hanks or the late Robin Williams, Quaid is a veteran performer who often plays fathers, heroes and upstanding citizens in accessible movies.
Whether delivering memorable turns in classics like THE RIGHT STUFF and WYATT EARP, or starring in family-friendly movies like A DOG'S PURPOSE and THE PARENT TRAP, Quaid has long been a likable fixture in cinema. In his new film, THE INTRUDER, Quaid takes on a different and much darker role, showing audiences that he does indeed have a terrifying side.
Humble Beginnings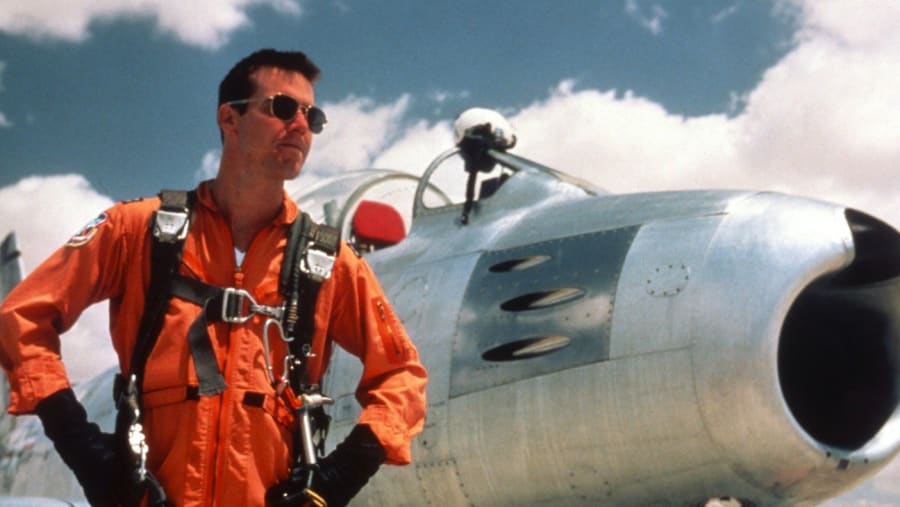 The Texas-born actor began his career in the late 1970s with roles in films like the drama OUR WINNING SEASON and the coming-of-age comedy BREAKING AWAY. Quaid immediately established himself as a likable sort. With his Southern accent and everyman looks, he could easily be your neighbor or teammate.
By the 1980s, Quaid hit the mainstream, appearing in the acclaimed historical drama THE RIGHT STUFF as cocky Air Force test pilot Gordon Cooper (above), as well as the romantic drama TOUGH ENOUGH, in which he played a down-and-out country singer who enters a sports competition to keep his family afloat. Quaid rounded out the '80s with roles in the sci-fi comedy INNERSPACE and GREAT BALLS OF FIRE!, which starred the actor as controversial rock 'n' roll legend Jerry Lee Lewis.
Everyone Loves Dennis Quaid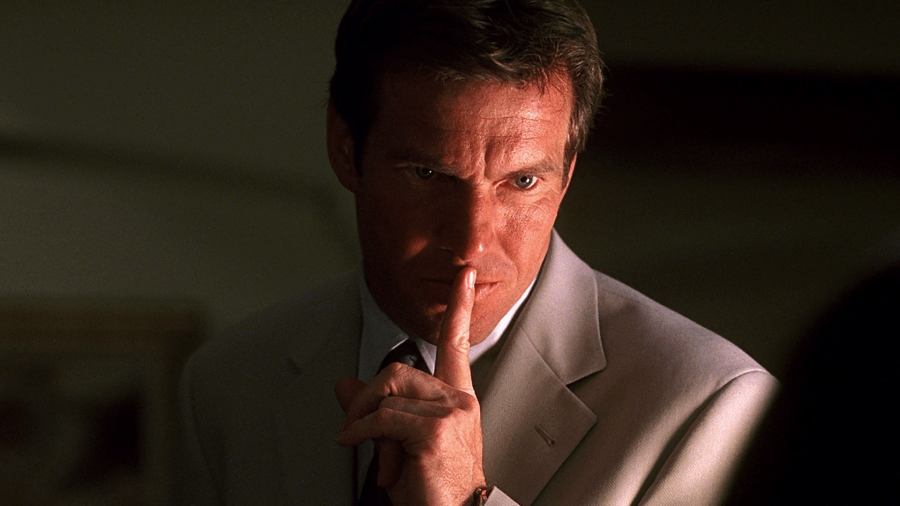 Throughout the '90s and early '00s, Dennis Quaid was everywhere: starring opposite Meryl Streep in POSTCARDS FROM THE EDGE, based on a screenplay by the late Carrie Fisher, and playing Doc Holliday in the classic western WYATT EARP. Whether showcasing his charm in rom-coms like SOMETHING TO TALK ABOUT or his knack for drama in thrillers like SWITCHBACK, Quaid became a favorite for mature audiences.
In the early '00s, Quaid delivered some of his best work to date, appearing in the emotional sci-fi film FREQUENCY, the Oscar®-winning crime drama TRAFFIC and the romantic period film FAR FROM HEAVEN. As he grew older, Quaid continued impressing audiences with a more diverse set of roles in everything from comedies (SMART PEOPLE) to action-thrillers (THE DAY AFTER TOMORROW) and even horror (LEGION). No matter the film, Quaid was always a representative of all of us.
A Dark Turn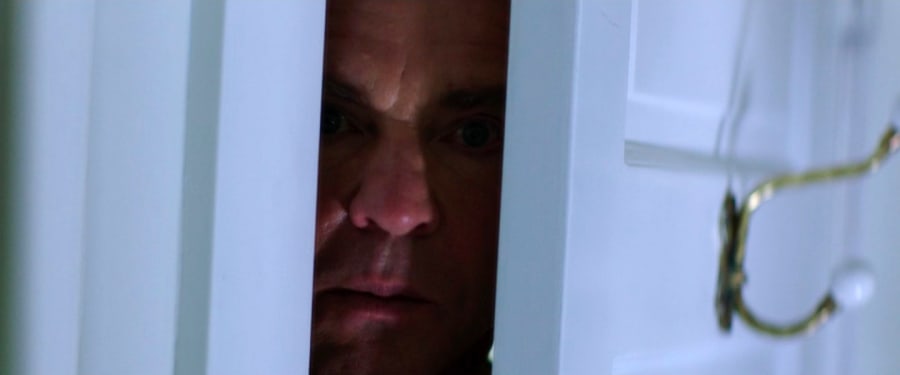 It may seem surprising to think of Quaid playing a villain, but that's exactly why his role in THE INTRUDER is so smart. Audiences have become incredibly familiar with the actor and the kinds of characters he plays. THE INTRUDER turns everything we think we know about Quaid on its head. The film stars Meagan Good and Michael Ealy as a young couple who relocates to a new home in Napa, California.
It should be their dream home, but the former owner — played by Quaid — can't seem to let go of the house. Quaid's obsession becomes dangerous when he begins plotting a violent way to reclaim what's his. It's definitely a big departure for the actor, but one that could pay off in thrilling ways when THE INTRUDER arrives on May 3.