Movies about prison are often rough affairs. In the recent A PRAYER BEFORE DAWN, a man battles addiction and also fights fellow prisoners in a martial arts tournament. On the opposite end of the spectrum, IF BEALE STREET COULD TALK shows the psychic and emotional toll inflicted upon wrongly arrested Fonny (Stephan James). 
In both reality and fiction, incarceration tends to be retaliatory. If you've done wrong, you must not only be removed from society, but suffer in the process. THE MUSTANG, opening on March 15, takes a very different approach.
Restorative Justice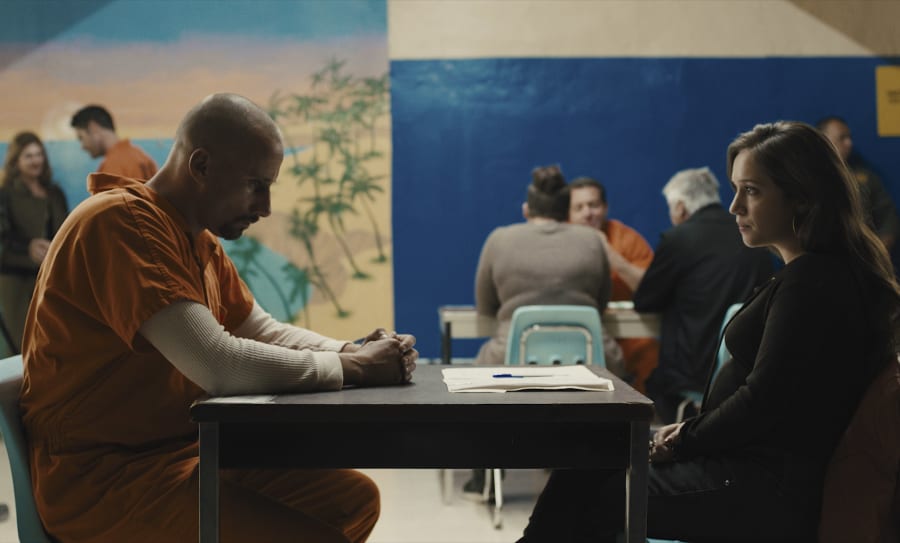 Lately, some filmmakers have started to turn their attention to alternate approaches toward prison. Instead of retaliatory justice which seeks to punish, restorative justice tries to heal and rehabilitate those who have done wrong. The 2017 documentary THE WORK, for example, follows inmates and outsiders at Folsom Prison who participate in an inclusive group therapy. 
Now, writer/director Laure de Clermont-Tonnerre draws upon actual events to tell a different sort of story about restorative justice. Where the men in THE WORK, er, worked with one another, THE MUSTANG features Matthias Schoenaerts as a man working his way toward wellness alongside a wild horse.
Learn to Be Gentle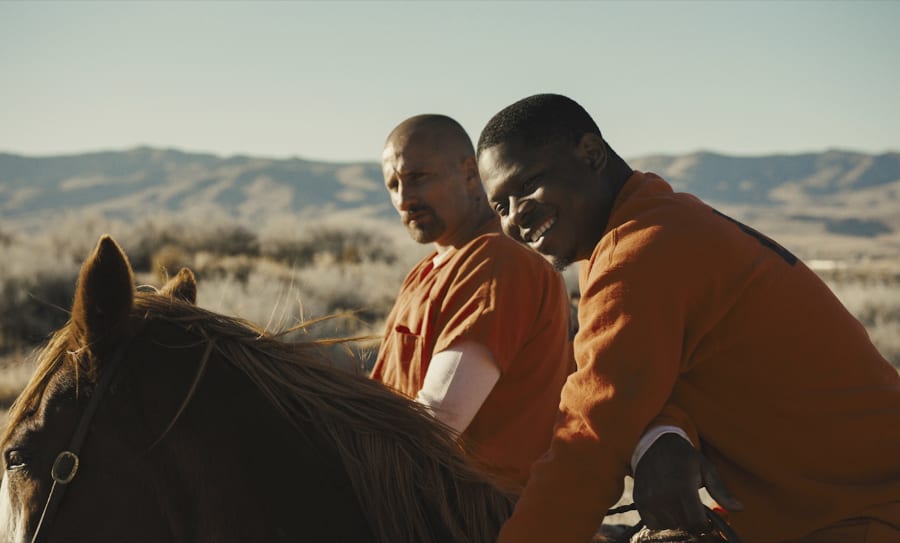 Schoenaerts has done great work playing terrifying people (see his slimy, smirking crook in THE DROP, for instance), but he can also convey tenderness remarkably well. His role in THE MUSTANG calls for both. 
His character, Roman Coleman, has long been in prison for crimes that, a conversation with his therapist (played by the great Connie Britton) reveals, he decided to commit in the space of a second. He knows that he's angry and hurting, but he doesn't have the tools to heal. A rehabilitation program headed by Myles (the legendary Bruce Dern) offers him a chance to acquire those tools.
Build a Better Man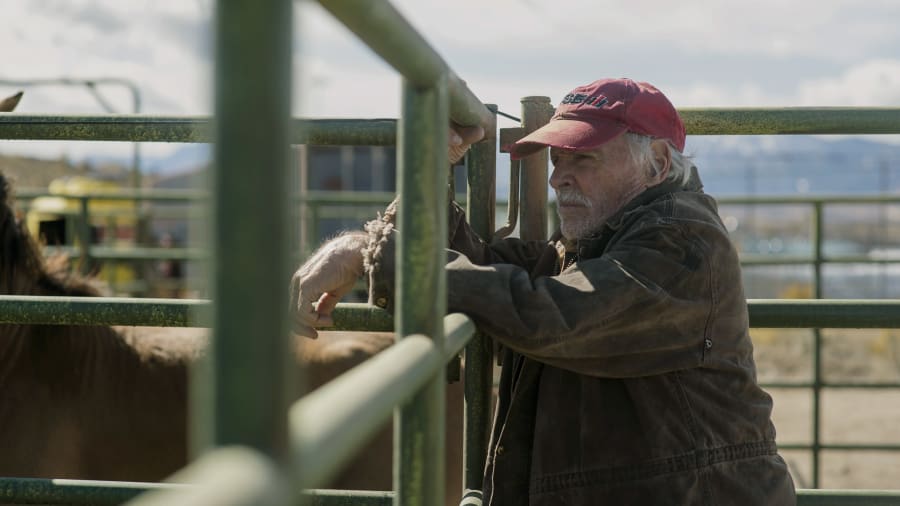 To tame a horse, Roman must learn patience. He must learn care. He has to learn to read and understand the feelings of another being and respond to them in a healthy way. In learning to tame, train and love his horse, Roman has the chance to build himself into a better person. 
Even when Roman has healed his heart, he'll have to face the fallout of his crimes. His imprisonment is only one part of that. His daughter barely knows him; what she does know she has no reason to trust or love. If he wants a future with her, Roman will have to prove he's truly doing the work to change.
THE MUSTANG is about the necessity of care, for others and for oneself. It's about the work that goes into change — not just making it happen, but maintaining it. It's a prison drama built on the notion of restorative justice. May it be the first of many.
THE MUSTANG comes to AMC on March 15.