After a chance meeting, two young people develop a relationship over the course of one day in THE SUN IS ALSO A STAR, coming to AMC on May 17. With stars Yara Shahidi ("Black-ish") and Charles Melton ("Riverdale"), the romantic drama is one of spring's most appealing new movies.
THE SUN IS ALSO A STAR is based on the novel of the same name by Nicola Yoon, whose previous book, "Everything, Everything," became a film starring Amandla Stenberg. As a way to introduce the romantic chain reaction behind the new movie, we're looking to Yoon's own words — after all, there's no better person to explain the story.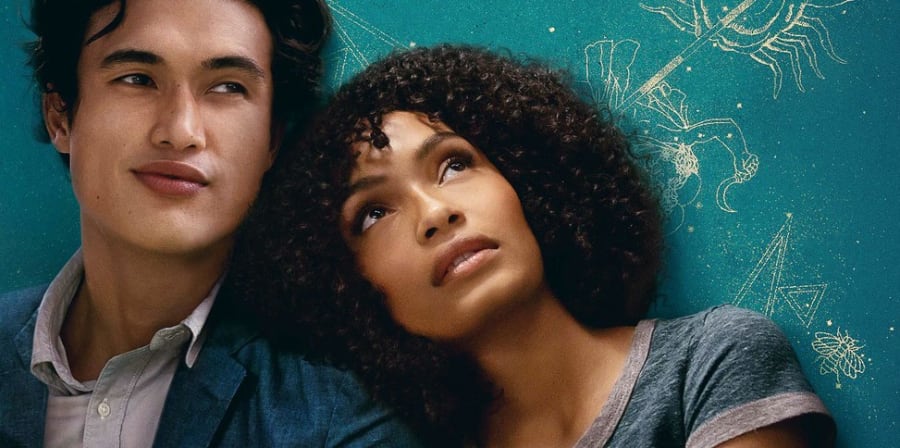 Why listen to us describe THE SUN IS ALSO A STAR when the author can do it so much better? In 2017, Yoon described what was then her new novel. "A poetic boy named Daniel tries to convince a scientific girl named Natasha to fall in love with him in 12 hours," she said. "They only have 12 hours in New York City, because her family is being deported to Jamaica."
That combination of poetry and science — of emotion and reason — is key to the concept of both the novel and the film. 
"I really wanted to tell a love story through all of the things it takes to make a love story," Yoon told Marie Claire, including "all of the other people besides the people who are in love." One of the driving ideas is that even when two people seem to simply meet by chance, "there's all of the stuff that got them to that specific place — the random events with other people they have interacted with that day, their families, their ancestors. There's a huge chain of reaction of things that happen that get you to this point in time."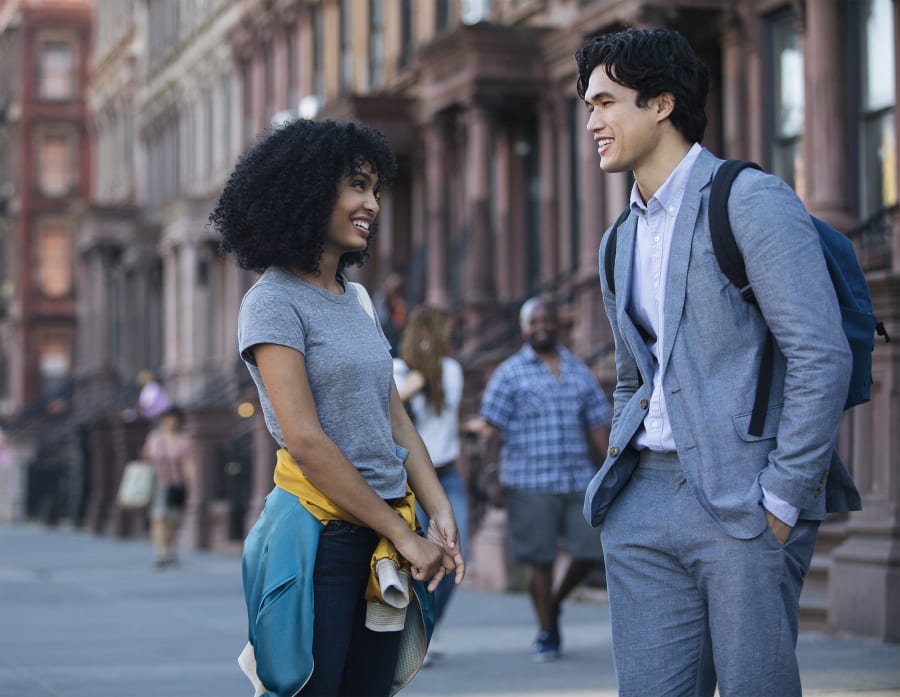 Yoon mentions taking inspiration from Carl Sagan's ability to make science available to all people. "He would say everything's connected," the author reflected, "and that was part of the spark. I was trying to show that everything's connected in the world." And so the plot of THE SUN IS ALSO A STAR creates a relatable, but unique scenario for two people to fall in love, and it also speaks directly to issues faced by many communities.  
"I think it's about all the connections we make, about how we are all connected," Yoon said. "All the people they encounter during the day are pushing them together or pulling them apart, even the strangers. It's how they are affected by people we think are strangers. I think we are all affected by the history of the people around us."
The success of "Everything, Everything" led directly to the new movie. Yoon's novel had been optioned by Warner Bros. when EVERYTHING, EVERYTHING came to theatres. Yoon has explained that, on that opening weekend, the head of Warner Bros. called to say they wanted to make THE SUN IS ALSO A STAR. 
Lead actors Yara Shahidi and Charles Melton are an important part of the film's specific approach. Yoon spoke to Marie Claire about the casting. "I can't say enough how important it was to cast people of color [in the movie]. The people in my books look the way they do on purpose. THE SUN IS ALSO A STAR was directed by Ry Russo-Young, who came to me with her favorites when she had casting ideas, and I was just like, 'Perfect.'"
THE SUN IS ALSO A STAR comes to AMC on May 17.