In the not-too-distant future, aliens have invaded Earth. Those who have joined them have been promised the peace we've always wanted. No more wars. No more poverty. No more violence. As it turns out, that promise isn't all it's cracked up to be. Ten years after the alien arrival, our world is divided — but it's not as simple as "us versus them."
That's the starting point for CAPTIVE STATE, the new film from RISE OF THE PLANET OF THE APES director Rupert Wyatt. Before the sci-fi thriller hits theatres on March 15, let's take a closer look at this divided world and its main players.
Improvement or Invasion?
CAPTIVE STATE is set in a future not too far from our present. An extraterrestrial force has invaded Earth and taken over — but this wasn't a typical alien invasion. These mysterious visitors appeared with an appealing offer: Join them and they will grant you the peace humanity has sought since the dawn of man. Most of society takes the deal, and why wouldn't they? A life without struggle sounds like paradise.
As we've seen in the trailers for Wyatt's film, however, the end result isn't nearly as peaceful as what was promised to the citizens of Earth. The newcomers appear to have some rather sinister ideas and some very clever ways of achieving them. Unlike the traditional depictions of aliens — gray with big black eyes — these extraterrestrials are, well, extra. They can change their shape and have incredible, advanced abilities, as well as technology beyond our capabilities.
Conflicting Sides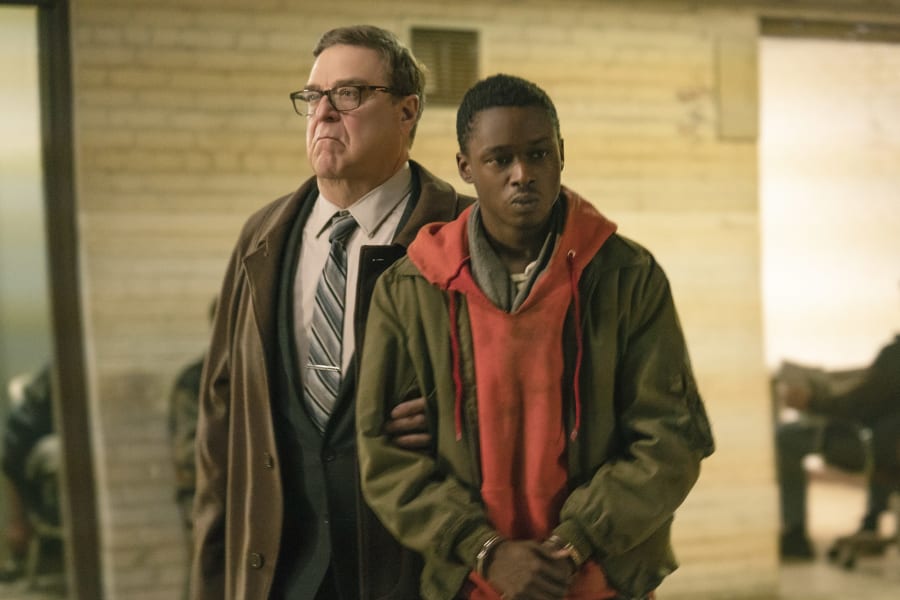 John Goodman plays Mulligan, a Chicago Police Officer who's been given an impossible task: Unite the world against the extraterrestrial invaders. To help him on this mission, Mulligan recruits a young man named Gabriel, played by MOONLIGHT star Ashton Sanders.
Gabriel seems to have inherited his father's spirit: His dad was a soldier who died (along with Gabriel's mother) after he joined up with Phoenix, a group of rebels fighting the alien takeover. Now, Gabriel is leading an underground resistance secretly aided by Mulligan.
CAPTIVE STATE pushes the idea of a divided society to an incredible extreme. The film's scenario is even more complicated than a simple divide, because there are aliens as an ultimate power on top of the two major human camps. The stakes are already set incredibly high, and then uncertainty factors in as people hide their allegiances. The story is about trust and how a lack of trust can destroy everything.
Winning Takes an Army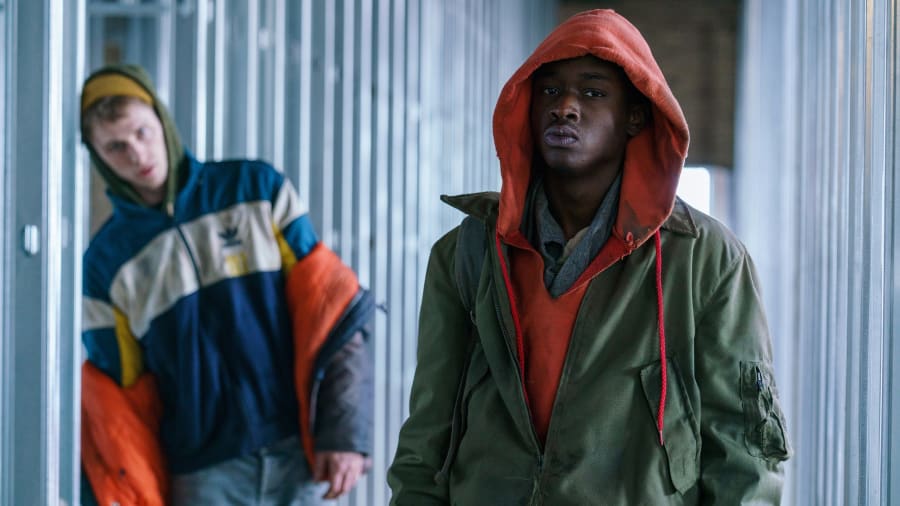 Gabriel's crew includes Ellison (played by SINISTER's James Ransone), Anita (newcomer Caitlin Ewald), Daniel (Ben Daniels from "The Exorcist") and Hayes (Lawrence Grimm of "Chicago Med"). Complicating matters even further are the local mayor (Marc Grapey, also of "Chicago Med") and Police Chief Igoe (Kevin Dunn of "Veep"). There's also a mysterious woman, played by Vera Farmiga, who inserts herself in Gabriel's life — and his mission.
The cast of this sci-fi thriller is rounded out by a handful of familiar faces, including Alan Ruck (FERRIS BUELLER'S DAY OFF and "The Exorcist"), rapper Machine Gun Kelly (BIRD BOX), Madeline Brewer ("The Handmaid's Tale"), Kiki Layne (IF BEALE STREET COULD TALK), and Jonathan Majors (HOSTILES) as Gabriel's brother, Rafe. Which side of the divide are they all on? Even Gabriel and Mulligan might not know.
We'll learn the truth when CAPTIVE STATE comes to AMC on March 15.