All throughout 2018, Turner Classic Movies (TCM) and Fathom Events are bringing you the classic movies you love the way they were meant to be seen: on the big screen, in the company of other movie fans — in select AMC theatres nationwide.
With iconic titles that span five decades, the TCM Big Screen Classics Series has something for everyone. In addition, these films will be accompanied by exclusive commentary from TCM hosts, who will provide insight, background and more.
Each film will have a special two-day screening, with showings at 2 and 7 p.m. local time. Learn more about the classics celebrating anniversaries at an AMC near you, and get your tickets.
THE BIG LEBOWSKI
20th Anniversary (1998)
After 20 years, the Dude — "or his Dudeness, or Duder, or El Duderino, if you're not into the whole brevity thing" — is back on the big screen at AMC.
The Coen brothers' irreverent, quotable cult hit, THE BIG LEBOWSKI, is a hilariously quirky comedy-thriller starring Jeff Bridges, John Goodman, Steve Buscemi and Julianne Moore.
Jeff "the Dude" Lebowski doesn't want any drama in his life — heck, he can't even be bothered with a job. But he must embark on a quest with his bowling buddies after his rug is destroyed in a twisted case of mistaken identity.
Slip on a cozy sweater, gather up your friends and head to AMC for THE BIG LEBOWSKI, playing August 5 and 8.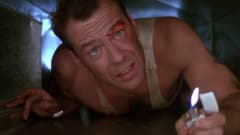 DIE HARD
30th Anniversary (1988)
Twelve terrorists. One cop. The odds are against John McClane ... and that's just the way he likes it.
You may watch DIE HARD every holiday season, but you haven't seen the "Christmas classic" (we're staying out of that debate) on the big screen in 30 years — maybe ever.
John McClane (Bruce Willis), officer of the NYPD, tries to save his wife, Holly Gennaro (Bonnie Bedelia), and several others that were taken hostage by German terrorist Hans Gruber (Alan Rickman) during a Christmas party at the Nakatomi Plaza in Los Angeles.
Come out to AMC for DIE HARD on November 11 and 14. We'll get together, have a few laughs.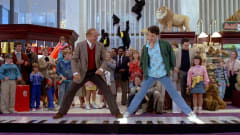 BIG
30th Anniversary (1988)
The lighthearted comedy BIG — starring Tom Hanks, Elizabeth Perkins and Robert Loggia — is celebrating a big anniversary at AMC.
A 13-year-old boy, transformed into a 35-year-old man by a carnival wishing machine, becomes a successful executive by applying his juvenile intellect to toy design. But the pressure of living as an adult begins to overwhelm him, and he longs to return to his simple, former life as a young teenager.
Bring out your inner kid this summer. Get your tickets to BIG July 15 or 18 at AMC.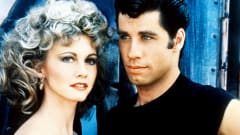 GREASE
40th Anniversary (1978)
GREASE is the one that you want! This spring, head back to Rydell High and experience the friendships, romances and adventures on the big screen at AMC.
Pink Lady Sandy (Olivia Newton-John); leader of the bad-boy T-Birds, Danny (John Travolta); and a rockin' and rollin' all-star cast will sing and dance their way into your heart all over again.
Isn't it the most, to say the least? Cruise to AMC for GREASE April 8 or 11.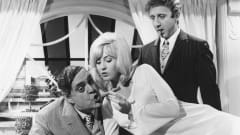 THE PRODUCERS
50th Anniversary (1968)
Join AMC and celebrate the golden anniversary of THE PRODUCERS, a satirical comedy written and directed by Mel Brooks.
Theatrical producer Max Bialystock (Zero Mostel) has fallen on hard times. In an attempt to acquire some money, Max and his nervous accountant (Gene Wilder) conspire to select the worst play, the worst playwright, the worst director and the worst actor to collaborate on a guaranteed flop, entitling them to keep the investors' excess money.
Roger Ebert called the film "one of the funniest movies ever made." Don't miss THE PRODUCERS on the big screen June 3 or 6 at AMC.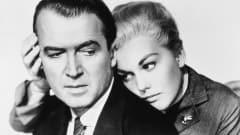 VERTIGO
60th Anniversary (1958)
We're dizzy with excitement for the return of VERTIGO, a dreamlike thriller from the master of suspense, Alfred Hitchcock.
Considered one of Hitchcock's greatest cinematic achievements, VERTIGO creates a complex web of mistaken identity, passion and murder after an acrophobic detective (James Stewart) rescues a mysterious blonde (Kim Novak) from the bay and must unravel the secrets of the past to find the key to his future.
Roger Ebert called the film "one of the two or three best films Hitchcock ever made." See VERTIGO at AMC March 18 or 21.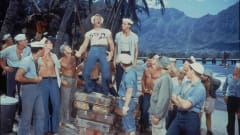 SOUTH PACIFIC
60th Anniversary (1958)
Rodgers and Hammerstein's Pulitzer Prize-winning musical, SOUTH PACIFIC, sails into AMC theatres this August.
On a South Pacific island during World War II, love blooms between a young U.S. Navy nurse (Mitzi Gaynor) and a secretive Frenchman (Rossano Brazzi), who's being courted for a dangerous military mission.
Watch the romance, drama and music unfold at AMC August 26 or 29.
Mark your calendar to see all of these iconic films back at AMC, and browse showtimes for new releases playing now at a theatre near you.