Next weekend, Warner Bros. will bring all three films in Christopher Nolan's $2.5 billion DARK KNIGHT trilogy to the biggest of the big screens — IMAX® — in honor of the first-ever appearance of Batman in the comics. 
The event will be held on Saturday, March 30, when 2005's BATMAN BEGINS, 2008's THE DARK KNIGHT and 2012's THE DARK KNIGHT RISES will screen back-to-back at the Universal Cinema AMC at CityWalk Hollywood, California. During an interlude between the second and third films, Christopher Nolan will join the audience for a moderated Q&A discussion about the movies. 
We live in a time where superhero films are plentiful, and audiences anticipate the next Marvel or DC movie as a significant event that happily lures groups back to the theatres. CAPTAIN MARVEL currently is packing houses, while SHAZAM! and HELLBOY are on deck to entertain the comic book crowd.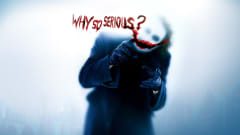 This wasn't the case when Nolan tackled Batman with the help of Christian Bale as his Caped Crusader. What people might not remember is that Nolan had to completely rework Batman, because the hero's on-screen image had become a punchline punctuated by "nipples on the bat suit" and the oversaturation of neon colors used in the Joel Schumacher films BATMAN FOREVER and BATMAN & ROBIN.
Schumacher has since said, in interviews, that many of the decisions he made in his family-friendly BATMAN movies were to help sell toys. Nolan had no interest in playing that game. He was fascinated by the dual personality of Bruce Wayne, a billionaire who risks everything to protect his home city of Gotham after watching his parents be brutally gunned down in an alley.
Jeff Goldstein, Warner Bros. President of Domestic Distribution, stated in a release, "Christopher Nolan broke new ground with the DARK KNIGHT trilogy, and this is a rare chance for today's audiences to experience these extraordinary films as they were meant to be seen. To have the added privilege of hearing Chris's insights firsthand makes this a once-in-a-lifetime opportunity."
Nolan certainly did break new ground and, in the process, taught an industry that it could treat superhero stories as serious adult fare and lure crowds of all ages. Prior to BATMAN BEGINS, most comic book properties were intentionally corny, playing up the camp aspect that's inherent to the majority of superhero properties.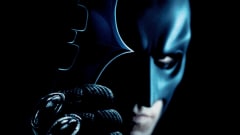 BATMAN BEGINS tells a credible, tangible and believable story of a man who pushes himself to the extreme to train to be the best human fighter he can be — tapping into the enormous wealth of his family and recruiting key allies in his war on crime. Nolan surrounded Bale with amazing character actors in Gary Oldman, Michael Caine and Morgan Freeman. He cast Liam Neeson as his villain. He treated the source material of the DC "Batman" comics with reverence and respect. And it helped to create one of the greatest — if not the greatest — comic book superhero trilogy of all time.
On March 30, all three DARK KNIGHT movies will be shown in the director's preferred format, IMAX 70 mm, providing an all-encompassing moviegoing experience. Attendees will also receive a lanyard and special DARK KNIGHT trilogy collectible.