This spring, the UglyDolls make their way into movie theatres everywhere on May 3. With stubby teeth, weirdly shaped heads and sometimes an odd number of eyes, they don't look like the dolls from the Institute of Perfection. But these odd toys have their own innate appeal, and they dream of being paired with similar children. As free-spirited Moxy says in the UGLYDOLLS trailer, "Our flaws are what make us unique!"
Kelly Clarkson voices Moxy, while Pitbull stepped into the voice booth to play Ugly Dog. The two appeared at CinemaCon 2019 to talk about the film's inspiring message — and Clarkson even belted out her hit from the film, "Broken & Beautiful."
Kelly Clarkson Finds Beauty in Imperfection
Kelly Clarkson, who voices Moxy, the main character of UGLYDOLLS, has come a long way since winning the first season of "American Idol" all the way back in 2002. She's had four songs hit No. 1 on the Billboard Top 40 — "Since U Been Gone," "Because of You," "Miss Independent" and "Stronger (What Doesn't Kill You)" — and has won three Grammy Awards.
Clarkson was attracted to UGLYDOLLS thanks to the film's message. On stage at CinemaCon, she said, "It's a very hard time to be a kid. Being a kid was already tough before social media. Now, everything is just under a magnifying glass, and everyone expects perfection. It's ridiculous. We teach in our household that unique is just as cool and almost more cool sometimes."
Clarkson's affinity for the characters and story was evident as soon as she began to speak about the movie — and then she unleashed her masterful vocal skills on the track "Broken & Beautiful." The performance brought the house down.
Pitbull Came to Play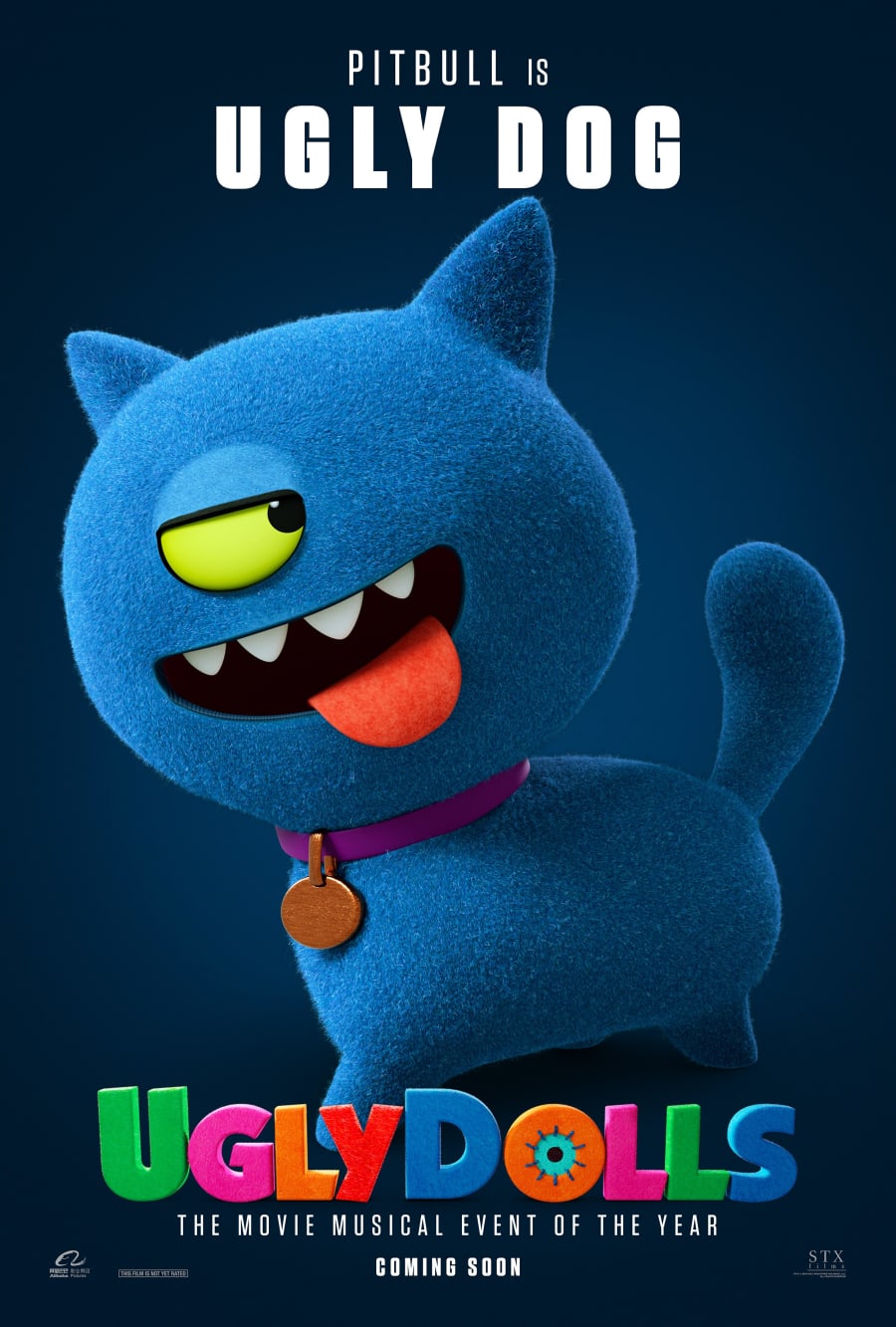 Miami-born rapper Pitbull — aka Mr. Worldwide — has been turning out high-energy hits since 2002, but he hasn't done much on the big screen aside from voicing a character in the 2013 animated fantasy EPIC.
Surprisingly, given his outsized personality, Pitbull echoed Clarkson's affinity for the film's theme and message. "These days," he said, "you have to take the perfect picture; you have to look a certain way. It's all about followers and likes instead of leaders and being unique." His character, Ugly Dog, is appropriately named, but the pup also transforms into a much more stylish version of himself at a few key moments.
While on stage together, Pitbull had amazing chemistry with Kelly Clarkson as the two joked their way through a presentation about the movie. The former "American Idol" star even joked that she had forgotten deodorant, so she borrowed some of Pitbull's signature cologne. "She put Pitbull on her pits!" Mr. Worldwide guffawed while Clarkson laughed along.
Janelle Monáe Gets a Duet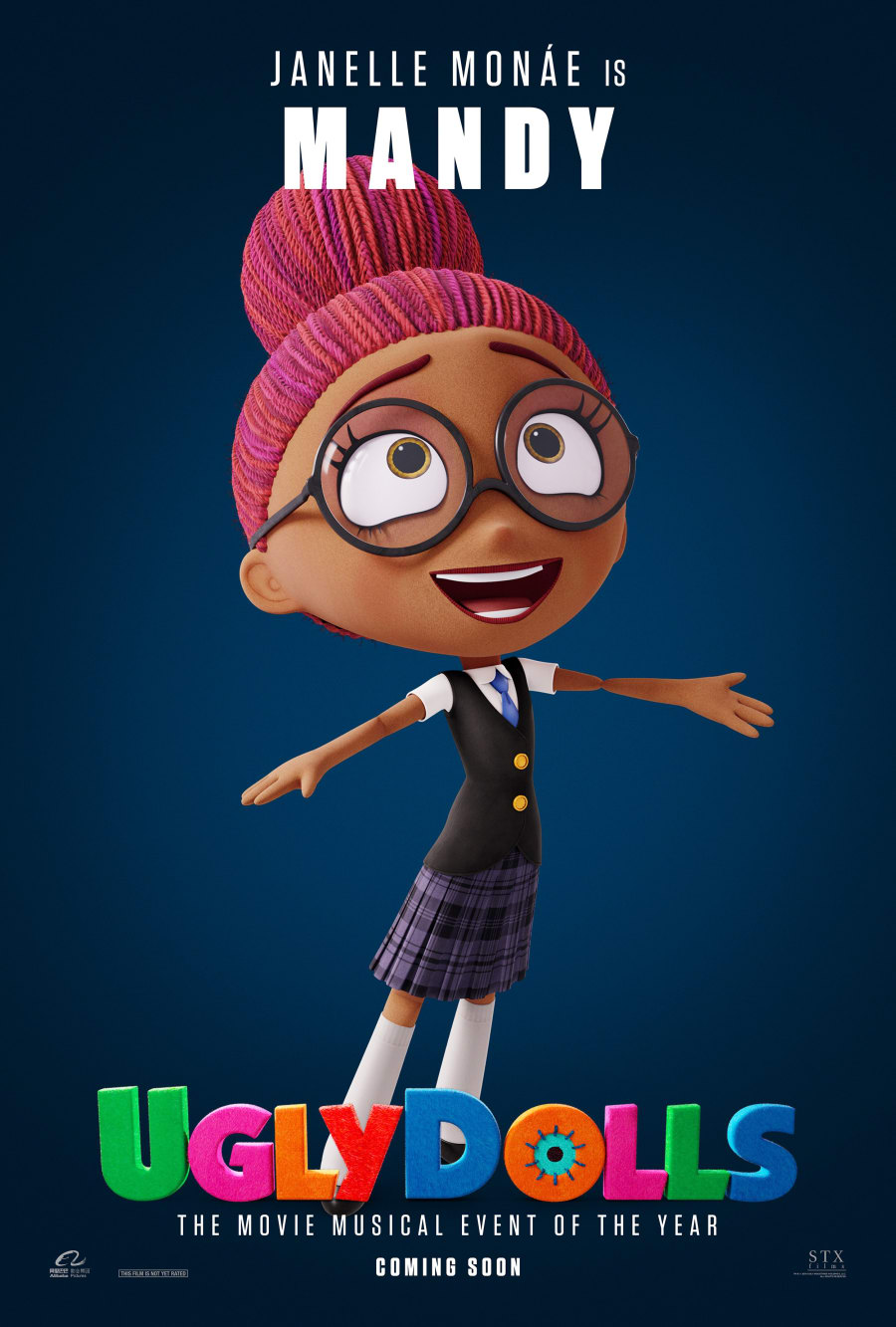 In addition to the song Clarkson sang on stage, CinemaCon audiences got a preview of three more tunes from UGLYDOLLS. The upbeat opener features Clarkson, Pitbull, Blake Shelton and other cast members as it acts as a tour of their hometown, Uglyville.
But Moxy dreams of what lies beyond her home. She and a few friends journey far beyond Uglyville and happen upon Perfection. That's the name of a town, by the way, rather than a state of being. There, they find clean and supposedly perfect Barbie-like dolls that are trained and polished — socially and physically — before finding homes with eager kids.
Nick Jonas voices Lou, perhaps the most perfect resident of Perfection — which actually means he might be the most snotty. His song, "The Ugly Truth," features lines such as "If you want someone to love you, you've got to look like me," so it's probably no surprise that the UglyDolls are a bit aghast at his manner.
And Janelle Monáe, who has an impressive singing career and also co-starred in the Oscar®-winning MOONLIGHT and the Oscar-nominated HIDDEN FIGURES in the same year, sings "Unbreakable" with Clarkson. Monáe's character, Mandy, is also a resident of Perfection, but she has a little more tact and character than Lou. She urges Moxy to stay true to herself.
A Beautiful Cast
At CinemaCon, STXfilms chairman Adam Fogelson said the UGLYDOLLS cast is "like the OCEAN'S ELEVEN of musical talent." He's not wrong! As we mentioned above, country music superstar Blake Shelton also voices an UglyDoll, while Bebe Rexha, Charli XCX and Lizzo play the Spy Girls, aka the "perfect" dolls Tuesday, Kitty and Lydia.
Not everyone in the cast is known for singing, but in keeping with the film's message, that's perfectly OK! Gabriel Iglesias, Wanda Sykes, Emma Roberts and Leehom Wang all have roles alongside the more musical performers, and we can't wait to see how they play together.
Tickets are now on sale for UGLYDOLLS, which opens on May 3.