An intergalactic adventure decades in the making comes to theatres in 2020! Frank Herbert's 1965 novel "Dune" is a story of political intrigue, betrayal and prophecy set on a desert planet inhabited by gigantic sandworms. Now, the book is being adapted to film with a mind-bendingly spectacular cast and one of the most talented directors working today.
Here's everything we know about the new DUNE movie.
The Dune Release Date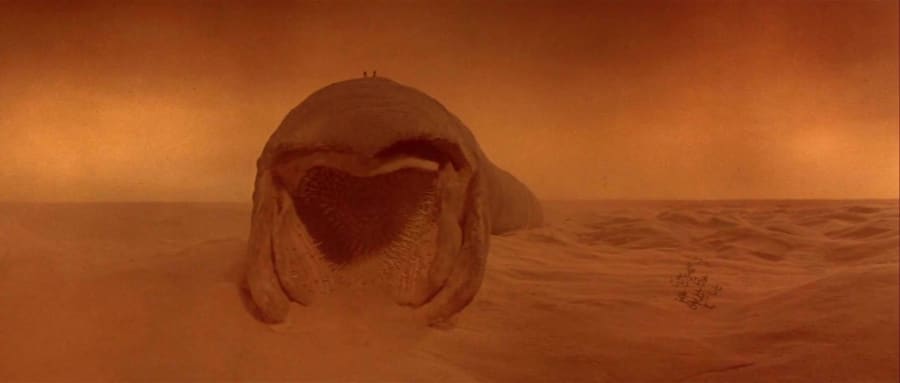 DUNE comes to theatres on November 20, 2020. That's an interesting date, because Dune is from Warner Bros., which also makes and distributes the FANTASTIC BEASTS series — and DUNE's Thanksgiving date is the day the third FANTASTIC BEASTS movie was previously announced to release. We don't know what that means for FANTASTIC BEASTS 3, but we do know we have to wait a year and a half for DUNE.
Where's the Dune Trailer?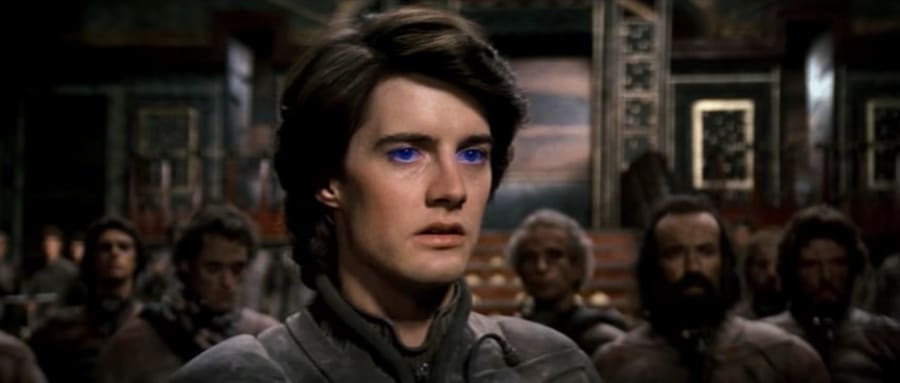 DUNE has not even begun shooting yet, so there's no trailer — or any character photos or concept art, for that matter. (Photo illustrations in this article are from the 1984 film adaptation.)
We've heard a steady stream of casting news, however (we'll get to that in a moment), which has us incredibly excited for the film. Shooting should begin in May or June 2019, after which we'll hopefully get the first look at characters.
Dune's Director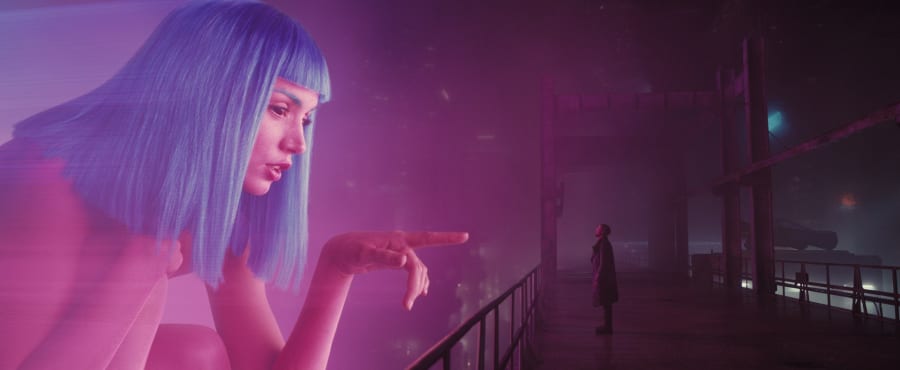 Denis Villeneuve, who made BLADE RUNNER 2049 (above) and ARRIVAL, is directing based on a script he wrote with Eric Roth and Jon Spaihts. Brian Herbert, son of original author Frank Herbert, is among the producers. He also co-wrote many "Dune" novels after the death of his father, so Brian Herbert is the foremost living authority on the series.
The storytelling skills and visual style Villeneuve showed off in his previous sci-fi films, not to mention in movies like PRISONERS and SICARIO, are the root of our excitement for this new version of DUNE. This story is an opportunity to go big and weird with designs and characters, and Villeneuve is just the right person to call the shots.
The Story of Dune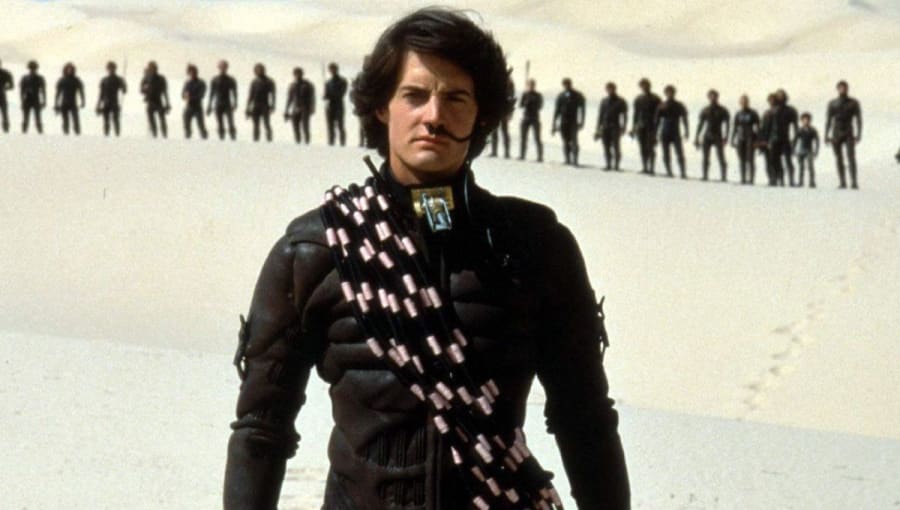 Before we get to the cast of DUNE, let's talk about the story. It will help things make sense. Frank Herbert's novel is akin to "Game of Thrones" in that it focuses on a deep rivalry between old bloodlines and features an initially imposing set of clans, social structures and creatures.
DUNE is the story of two powerful governing houses — House Atreides and House Harkonnen — as they vie to control the desert planet Arrakis. That planet is essentially one vast desert, which is the root of its nickname, Dune. More importantly, the planet Dune is the source of a spice that mutates those who ingest it and unlocks hidden abilities in some human minds, including the power to control instantaneous space travel.
The Emperor of the Known Universe, who is secretly aligned with the Harkonnens, is very interested in the planet Dune. The Emperor has to deal with the powerful Guild Navigators, who actually do the work of conducting space travel and, therefore, subsist on the spice. On Dune itself, there are the native Fremen, the only people who understand the massive 250-meter sandworms which are somehow connected to the spice. Finally, there's a religious group of women called the Bene Gesserit, which is dedicated to the fulfillment of a prophecy that says a prophet will come who can unite rival houses and lead the universe to a new age.
As Duke Atreides and his family take control of Dune — a scenario which everyone knows is a potentially deadly political maneuver — several of the groups mentioned above begin to suspect that his son Paul, the main character of the story, may be the prophet the Bene Gesserit have spent centuries preparing for.
The Cast of Dune 2020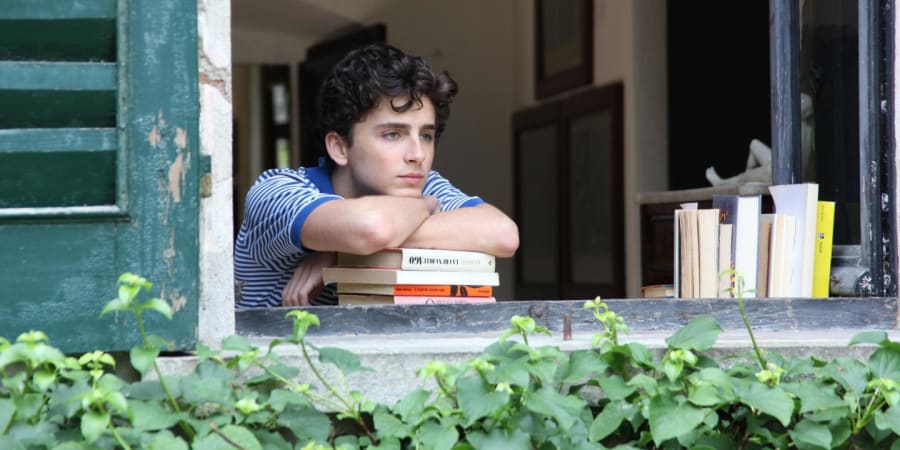 Take a deep breath. There's a lot to cover!
Timothée Chalamet (CALL ME BY YOUR NAME) plays Paul Atreides, the teen son of Duke Leto Atreides, played by Oscar Isaac (STAR WARS), and Lady Jessica Atreides, played by Rebecca Ferguson (MISSION: IMPOSSIBLE – FALLOUT).
Charlotte Rampling ("Broadchurch") plays the Reverend Mother Gaius Helen Mohiam, a Bene Gesserit leader who isn't happy that Lady Jessica bore a son. The Duke has a variety of important officers and advisors. Josh Brolin (AVENGERS: ENDGAME) plays the military mastermind Gurney Halleck, while Jason Momoa (AQUAMAN) is the sword master Duncan Idaho.
On the side of the villainous Harkonnen family, Stellan Skarsgård (MAMMA MIA!) plays Baron Vladimir Harkonnen, while Dave Bautista (GUARDIANS OF THE GALAXY) plays the Baron's nephew and henchman, Glossu "Beast" Rabban. David Dastmalchian (BLADE RUNNER 2049) plays Piter De Vries, the Baron's massively intelligent advisor.
Down on the planet Dune, Javier Bardem (SKYFALL) plays Stilgar, the Fremen leader who gives refuge to Paul. Zendaya (SPIDER-MAN: FAR FROM HOME) plays a Fremen named Chani who grows close to Paul.
Remembering Dune 1984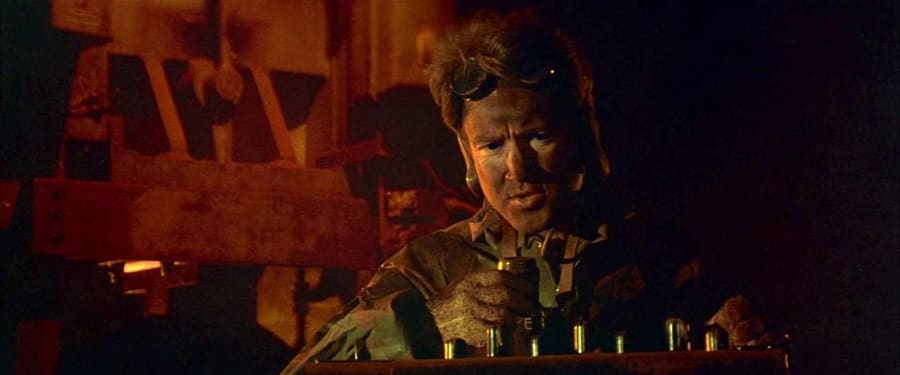 David Lynch made the original DUNE movie in 1984. (That's Lynch above, in a cameo from his film.) From Lynch's perspective, the experience was not good. DUNE went over budget, and Lynch did not have final cut. The project was Lynch's third movie; he had debuted with ERASERHEAD, which was followed by THE ELEPHANT MAN. The Frank Herbert adaptation represented a massive increase in scale and budget. Lynch struggled to tell the story, with all of its intricate character relationships and strange terminology. His DUNE has amazing sets and costumes, some very cool effects, and features the film debut of Kyle MacLachlan, as Paul Atreides.
The 1984 DUNE is also awkward and talky, with an abrupt ending. It was a financial disappointment. "DUNE took me off at the knees, maybe a little higher," Lynch has said of the experience.
That's not the only adaptation of Frank Herbert's novel, either. The Sci-Fi Channel (now Syfy) made a miniseries adaptation of the first novel in 2000. And director Alejandro Jodorowsky tried to make his own epic and trippy adaptation in the 1970s. That effort failed, but is chronicled in the documentary JODOROWSKY'S DUNE.
A Second Chance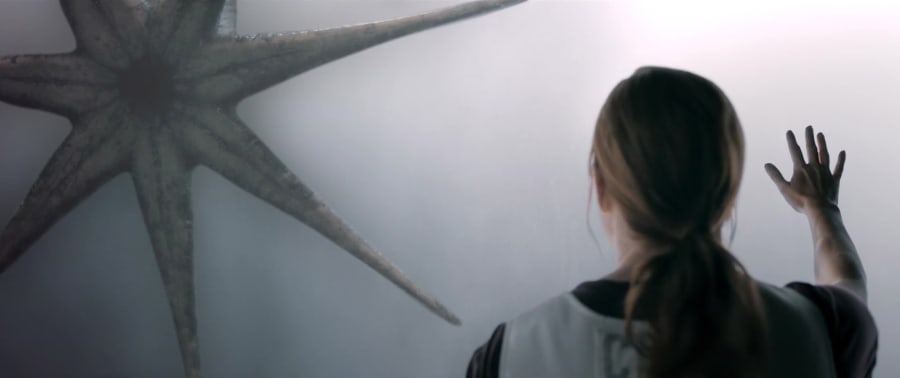 This version stands a much better chance of working out well. Denis Villeneuve has a big advantage that David Lynch did not: Thanks to Marvel and DC movies, and TV epics such as "Game of Thrones," audiences are now accustomed to stories featuring dense character sets and strange names.
The producers of Lynch's DUNE were not confident that audiences would understand the movie. That anxiety shows in the way the characters constantly explain things to one another. (During the original release, DUNE audiences were even given a glossary sheet!) This new version should be able to build the people and worlds imagined by Frank Herbert in a more organic way. Films like Villeneuve's ARRIVAL (above) prove that movies can get pretty far out and not worry about losing the audience.
One Dune or Two?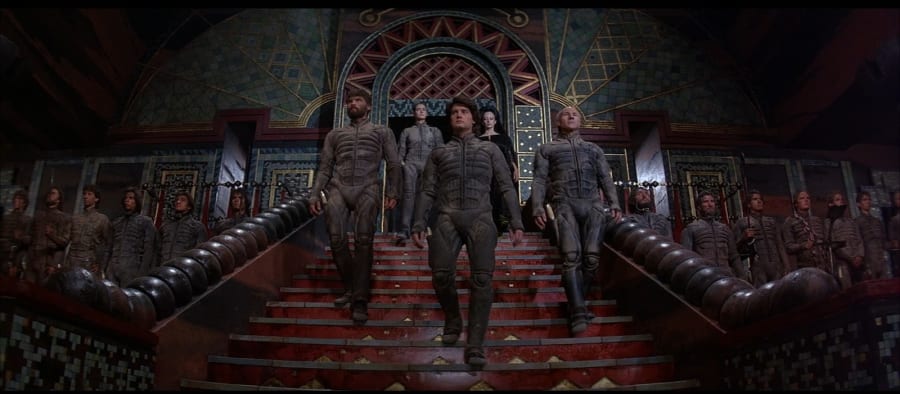 Denis Villeneuve and Brian Herbert both said in 2018 that DUNE is the first of two films adapting the original novel. If that plan still holds true — which, to be honest, we're not entirely certain about — the November 2020 movie will likely end at the point where House Atreides suffers a massive betrayal that redefines their position on Arrakis.
No matter whether DUNE 2020 is a single-film adaptation of the novel, or the first half of a two-movie series, we can't wait to see what Villeneuve and his incredible cast come up with.
Check back in with the AMC Scene as we collect more information about DUNE!