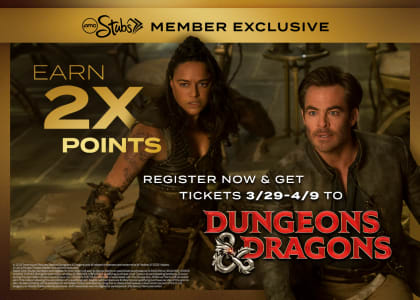 Join the Heist for 2X Points
Receive double AMC Stubs® points to begin your quest when you see DUNGEONS & DRAGONS: HONOR AMONG THIEVES. Watch the treacherous journey unfold on the big screen 3/29-4/9 to earn your share.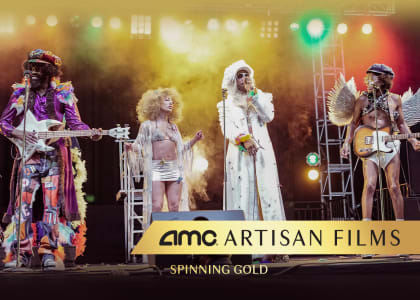 AMC ARTISAN FILMS
Revolutionizing the Record Industry
SPINNING GOLD follows the founding of Casablanca Records by Neil Bogart, the man who launched KISS, Donna Summer, and other iconic musicians to superstardom. See it on the big screen starting 3/31.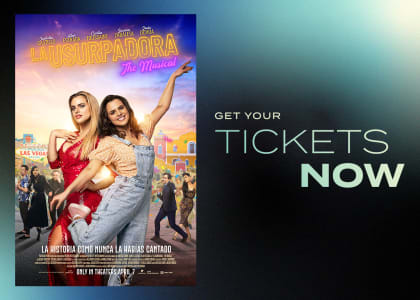 A Mutually Beneficial Mix-Up
LA USURPADORA, based on the telenovela, is a tale of identical sisters separated at birth. After a chance meeting, they find themselves hopelessly intertwined in the other's life. See it starting 4/7.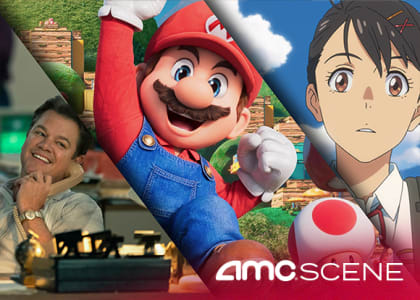 April's Sensory Friendly Films
April is Autism Awareness month, and we are proud to present the following movies for you and your family as part of our AMC Sensory Friendly Films, THE SUPER MARIO BROS. MOVIE, AIR, and SUZUME.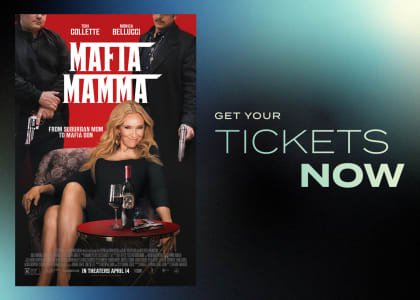 She's the New Head of the Family
MAFIA MAMMA stars Toni Collette as a suburban mom who visits Rome for her estranged grandfather's funeral only to find that she's now in charge of his criminal empire. See this comedy starting 4/13.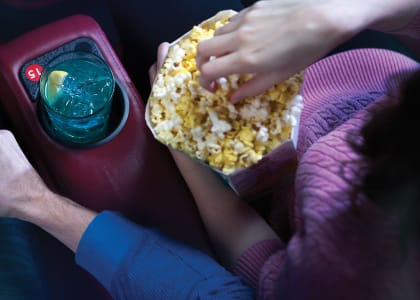 Reserved Seating
Select your seat when you buy your tickets online, on our mobile app or at the theatre.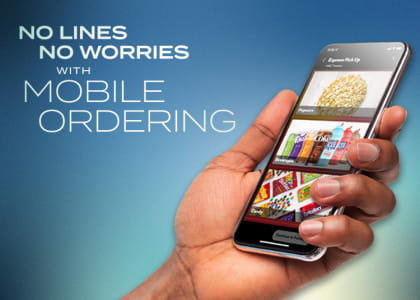 Order Snacks Ahead of Time!
Enjoy the convenience of mobile ordering with AMC Theatres. Simply place your order before your movie and it will be ready at your selected time when you arrive. Skip the line and enjoy the show!
AMC THEATRES
We Make Movies Better
AMC Theatres® is the place we go for magic, where stories feel perfect and powerful. Academy Award® winner Nicole Kidman reveals why movies are better here than anywhere else.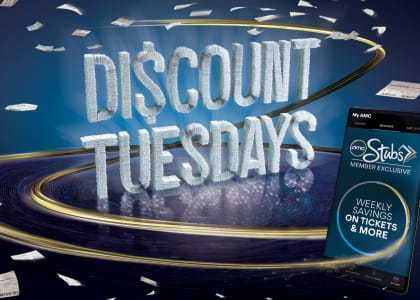 AMC STUBS® MEMBER EXCLUSIVE
All Members Save on Discount Tuesdays
AMC Stubs A-List, Premiere and Insider members save EVERY week on tickets to Tuesday showtimes! It's just one of the many perks of being an AMC Stubs member.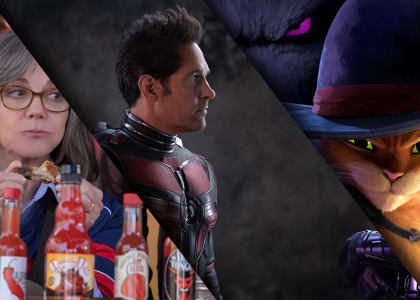 AMC SENSORY FRIENDLY FILMS
Sensory Friendly Films on the Big Screen
Enjoy the magic of the movies every month in an environment that's a little quieter and a little brighter. Getting up to dance, walk, shout and sing is all part of the experience at an AMC Sensory Friendly Film.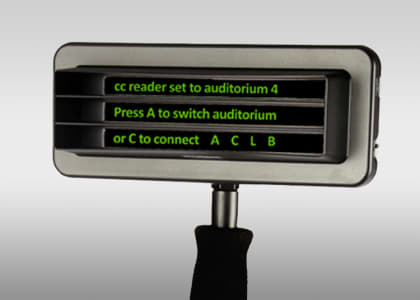 Closed Caption
Closed captioning devices available at this theatre. Contact the guest services desk at the theatre for more information.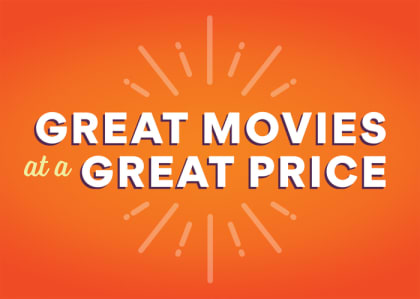 Save on Movies
With such great ticket prices, you can't afford to miss your favorite movies! Get tickets to your hometown AMC today and start saving.
At this theatre
Features

Tickets Start at $4.49 Every Day

Enjoy all-day savings! Get tickets as low as $4.49 before 4pm and $6.49 starting at 4pm. Plus tax where applicable. Online ticket price reflects post-tax price where applicable. Additional charges apply for premium formats. Prices are subject to change.

Amenities and Accessibility

AMC Stubs Member Wi-Fi

Select the AMC Stubs Member Wi-Fi network to sign in or join AMC Stubs. Become an Insider member for FREE to take advantage of FREE Wi-Fi access in the lobby, or upgrade to get even more at the movies.

Mobile Ticketing

Skip the box office and go straight to the ticket drop with our mobile ticketing solution when buying tickets online.

Digital Projection

This theatre features digital projection in all auditoriums.

Wheelchair Access

This theatre is wheelchair-accessible in all auditoriums.

Other Policies

Age & Time of Day Policy for R-Rated Films

Under 17 requires accompanying parent or adult guardian (age 21 or older). Guests 25 years and under must show ID. We restrict children younger than 6 from attending R-Rated films after 6pm to improve the experience for everyone. To bring your children younger than 6 to R-Rated films, please visit us before 6pm.

No Outside Food and Beverage

Please refrain from bringing outside food and beverage items into the theatre.

Adult Supervision Required (Under 18 Starting 6pm)

Guests under 18 must be accompanied by an adult 21 or older for movies starting at 6pm or later. Please be prepared to show your ID at the theatre.

Pricing Notice

AMC reserves the right to exercise special pricing options for unique in-theatre experiences.

Refund Policy

No refunds after printed showtime.