Heated AMC Signature Recliners

•

AMC Signature Recliners

•

Reserved Seating

•

Dolby Cinema at AMC

•

Discount Tuesdays

•

Discount Matinees

•

Food & Drinks Mobile Ordering

•

Coca-Cola Freestyle

•

Closed Caption
AMC 9+CO 10
826 Albion Street, Denver, Colorado 80220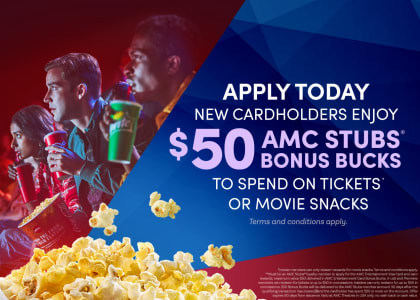 APPLY FOR THE NEW AMC VISA CARD
New Cardholders Enjoy $50 Bonus Bucks
Use your $50 AMC Stubs® Bonus Bucks on tickets* and movie snacks. Get this offer by applying, opening a card, and spending $50 within your first 3 months.**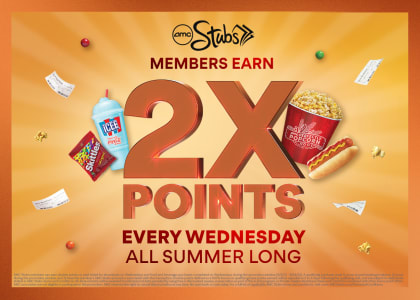 AMC STUBS MEMBER EXCLUSIVE
Start Earning 2X Points Every Week
We're showing appreciation for our AMC Stubs® members every Wednesday all summer long! Enjoy 2X points on tickets, snacks, MacGuffins beverages, and more. Rack up points and reap the rewards.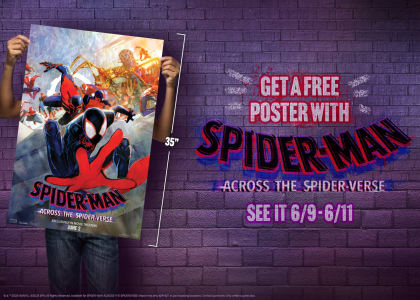 Swing In for a SPIDER-VERSE Gift
Get tickets to see Miles Morales continue his adventures in SPIDER-MAN: ACROSS THE SPIDER-VERSE 6/9-6/11 and receive an exclusive 22" x 35" collectible poster by Spider-Man comic artist Bill Sienkiewicz.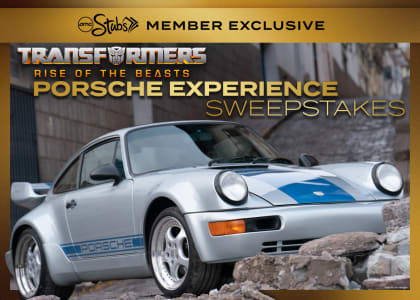 You Could Win a Porsche Experience
It's time to shift into high gear! Get TRANSFORMERS: RISE OF THE BEASTS tickets now to see it 6/7-6/18 and be entered for a chance to win a trip for 2 to the Porsche Experience in Atlanta. Roll out.
AMC THRILLS & CHILLS
Watch Out for THE BOOGEYMAN
In Stephen King's latest horror adaptation, two sisters are left vulnerable in their grief while their father focuses on a therapy patient who brings something sinister into their home. Now showing.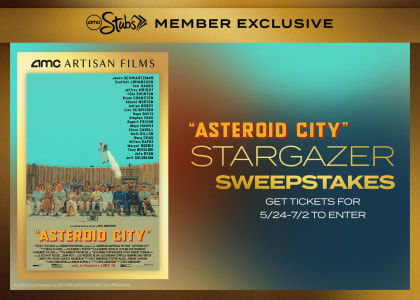 AMC STUBS MEMBER EXCLUSIVE
You Could Crash Land in Roswell
Get tickets to see ASTEROID CITY 5/24-7/2 to enter for a chance to win a trip to Roswell, New Mexico. You could score a two-person stay, visit the International UFO Museum and Research Center, and more!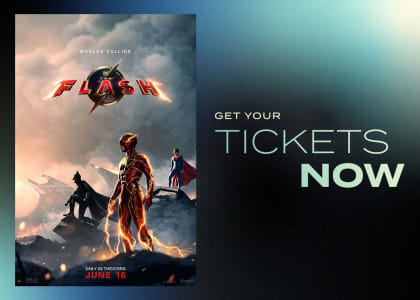 Worlds Collide in DC's THE FLASH
When Barry Allen uses his superpowers to travel back in time and change the past, his actions alter the future. To save the world and restore the timeline, he must race to fix it. See it starting 6/16.
AMC STUBS MEMBER EXCLUSIVE
You Could See the Shores of Italy
See Disney's THE LITTLE MERMAID 5/29-6/11 to be entered for a chance to win our Overseas Adventure Sweepstakes. You and three guests could vacation to Italy's Amalfi Coast with Adventures by Disney!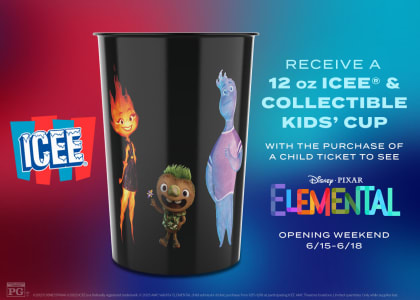 A Collectible Cup Deal You'll Dig
See Disney and Pixar's ELEMENTAL at AMC Theatres 6/15-6/18 and receive a complimentary 12 oz ICEE in a collectible kids' cup for every child ticket purchased. Find your element with an offer that's making waves!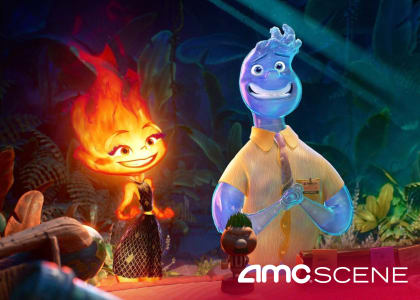 AMC SCENE
Your Guide To Pixar's Elemental
Join Ember and Wade on their adventure in the new Pixar movie ELEMENTAL. Get your tickets in RealD 3D, and prepare to immerse yourself in the wonder of the vibrant world of Element City.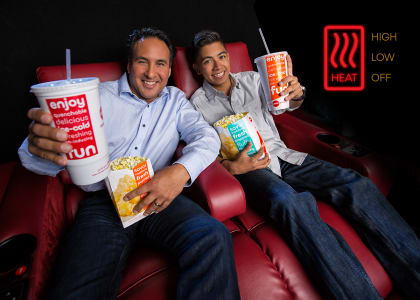 Heated AMC Signature Recliners
Kick back and enjoy the show from a luxurious AMC Signature Recliner with optional heating in most auditoriums. Just look for the controller on your seat to select your preferred setting.
AMC Signature Recliners
Kick back and enjoy the show from a luxurious AMC Signature Recliner.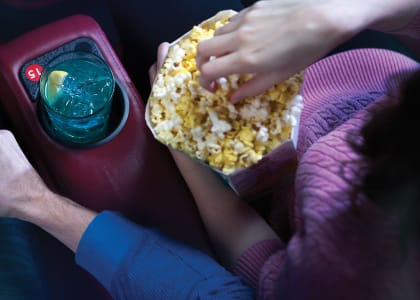 Reserved Seating
Select your seat when you buy your tickets online, on our mobile app or at the theatre.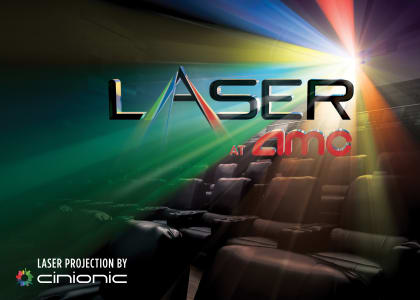 A New Era in Cinema Picture Quality
See the difference yourself with Laser at AMC! Come watch the latest and greatest in cinema with us and experience brilliant brightness, dynamic detail and crystal-clear contrast like never before.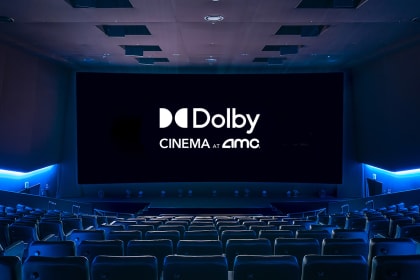 Dolby Cinema at AMC
Feel the transformative power of storytelling. Visit Dolby Cinema at AMC for a truly unique experience, where you don't just see and hear the movie - you feel all of the story.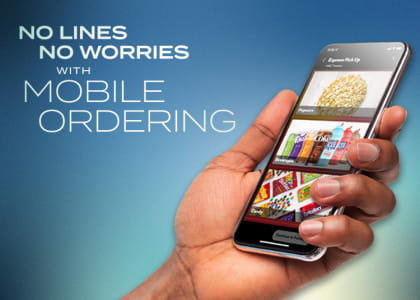 Order Snacks Ahead of Time!
Enjoy the convenience of mobile ordering with AMC Theatres. Simply place your order before your movie and it will be ready at your selected time when you arrive. Skip the line and enjoy the show!
AMC THEATRES
We Make Movies Better
AMC Theatres® is the place we go for magic, where stories feel perfect and powerful. Academy Award® winner Nicole Kidman reveals why movies are better here than anywhere else.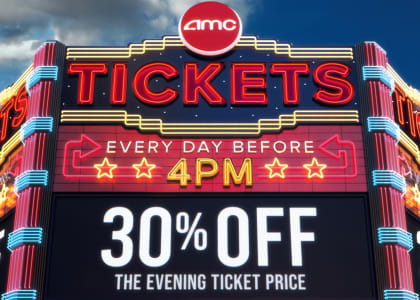 DISCOUNT MATINEES
30% Off Tickets Every Day Before 4PM
It's always a perfect day for a Discount Matinee! Every day before 4pm, save 30% off the evening ticket prices at all AMC®, AMC DINE-IN™ and AMC CLASSIC® theatres nationwide.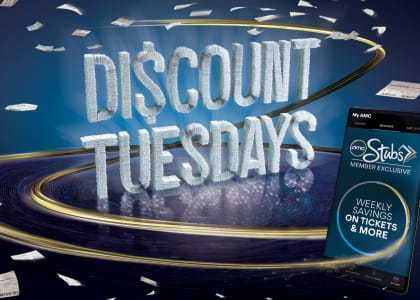 AMC STUBS® MEMBER EXCLUSIVE
All Members Save on Discount Tuesdays
AMC Stubs A-List, Premiere and Insider members save EVERY week on tickets to Tuesday showtimes! It's just one of the many perks of being an AMC Stubs member.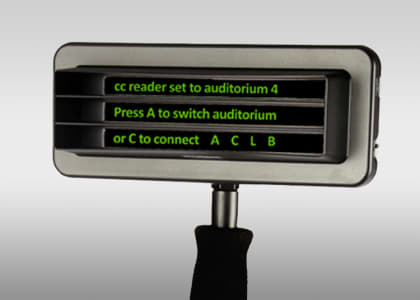 Closed Caption
Closed captioning devices available at this theatre. Contact the guest services desk at the theatre for more information.
At this theatre
Features

Amenities and Accessibility

Heated AMC Signature Recliners

Kick back and enjoy the show from a luxurious AMC Signature Recliner with optional heating in most auditoriums. Just look for the controller on your seat to select your preferred setting.

Discount Matinees

Save 30% off the evening ticket prices every day!

AMC Stubs Member Wi-Fi

Select the AMC Stubs Member Wi-Fi network to sign in or join AMC Stubs. Become an Insider member for FREE to take advantage of FREE Wi-Fi access in the lobby, or upgrade to get even more at the movies.

Mobile Ticketing

Skip the box office and go straight to the ticket drop with our mobile ticketing solution when buying tickets online.

Other Policies