Heated AMC Signature Recliners

•

AMC Signature Recliners

•

Reserved Seating

•

Dolby Cinema at AMC

•

Discount Tuesdays

•

Discount Matinees

•

Laser at AMC

•

Food & Drinks Mobile Ordering

•

Coca-Cola Freestyle

•

Closed Caption
AMC 9+CO 10
826 Albion Street, Denver, Colorado 80220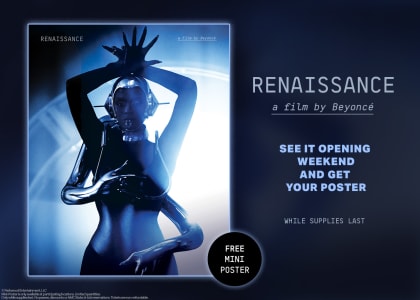 Paint the Town Silver with Beyoncé
Celebrate the journey of the record-breaking RENAISSANCE WORLD TOUR with RENAISSANCE: A FILM BY BEYONCÉ. See it on the silver screen 11/30-12/3 and get a free official mini poster while supplies last.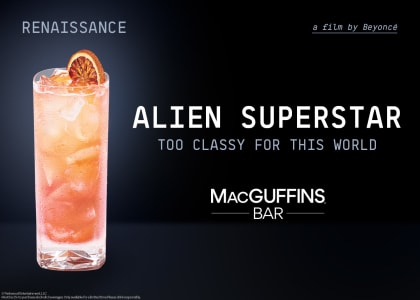 Taste That Sets the Bar
Toast to RENAISSANCE: A FILM BY BEYONCÉ with ALIEN SUPERSTAR. Our unique take on a Paloma mixes premium tequila and gin with a splash of sophistication, a touch of fierceness, and a crown of bubbles.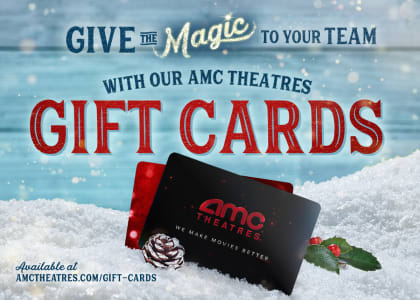 Give the Most Wonderful Team Gift
Complement your company's team spirt with a little holiday spirit by giving them the magic of AMC Theatres Gift Cards and booking your holiday party with us today!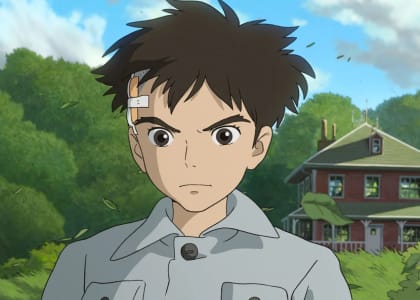 AMC ARTISAN FILMS
THE BOY AND THE HERON
From acclaimed filmmaker Hayao Miyazaki, a young boy struggling with the loss of his mother takes a chance and follows a talking heron into another world that resides between life and death. See the film now showing in select theatres, everywhere 12/6.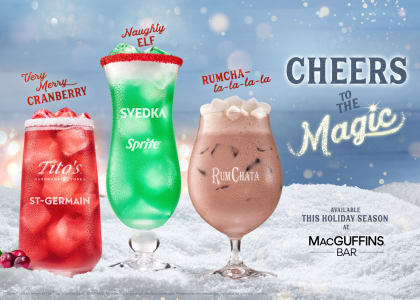 We've Got Your Holiday Spirits
Holiday cheers are here at MacGuffins Bar®! For a limited time, order our seasonally inspired cocktails like the RUMCHATA-LA-LA-LA, VERY MERRY CRANBERRY, or NAUGHTY ELF. Jingle all the way in to try one today.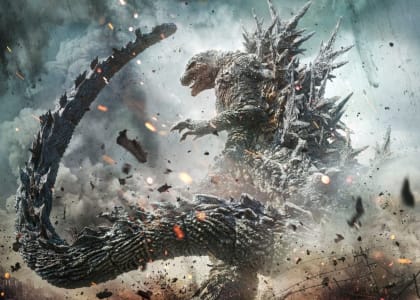 AMC SCENE
Your Guide To Godzilla Minus One
The undisputed king of the monsters returns to the big screen in Takashi Yamazaki's GODZILLA MINUS ONE!
Racing is a Deadly Passion
Adam Driver stars in this fast-paced biopic about an ex-racer who makes a desperate attempt to save his auto empire. Watch one man push himself to the brink in FERRARI, opening on Christmas Day.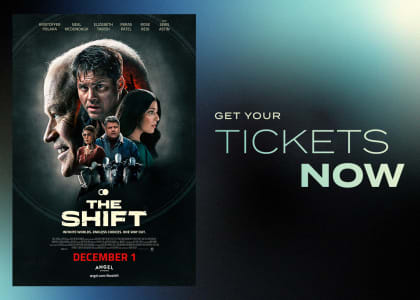 There's Only One Way Out
After meeting a mysterious stranger, a man encounters a terrible accident that transports him to a parallel Earth where he must fight to get back to the woman he loves. See THE SHIFT, opening 11/30.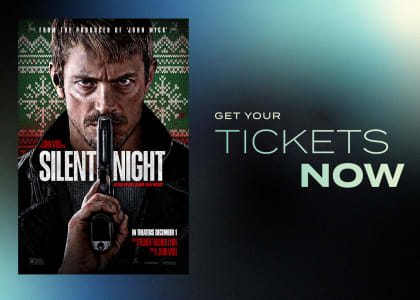 Christmas is Back with a Vengeance
When a young man dies in a gang's crossfire on Christmas Eve, his wounded father embarks on an all-consuming mission to punish those responsible. See SILENT NIGHT on the big screen, opening 12/1.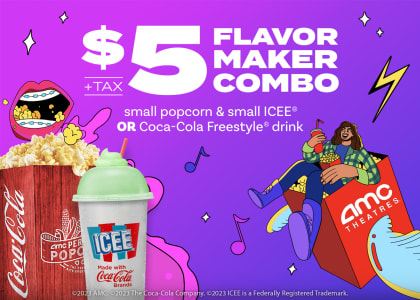 $5 Flavor Maker Combo
Soar into AMC Theatres for our $5 Flavor Maker combo with your choice of a small Coca-Cola Freestyle® or ICEE® and small popcorn!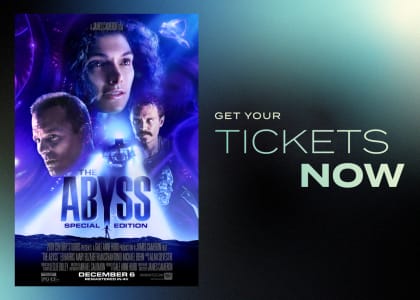 See The Abyss for One Night Only
James Cameron's 1989 blockbuster hit THE ABYSS takes its alien action deep below the ocean. Witness the classic back on the big screen for one night only on 12/6.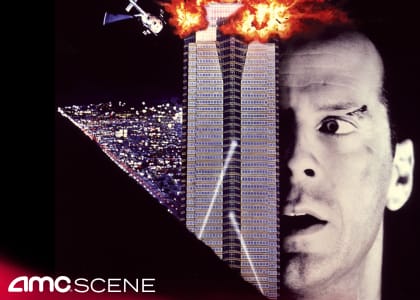 AMC SCENE
Die Hard Returns, Ho-Ho-Ho!
For those who love to see John McClane face off against Hans Gruber as part of their annual holiday movie viewing tradition, get ready because DIE HARD is returning to the big screen!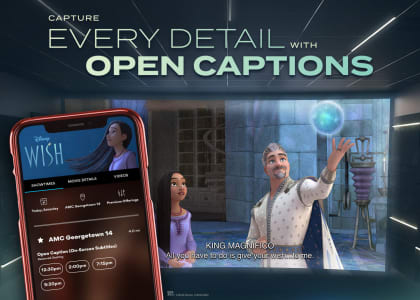 Capture the Full Movie with Open Captions
Find a showtime labeled Open Caption (On-Screen Subtitles) to see your movie with a text description of dialogue and audio on the big screen. Don't miss a moment of the magic in Disney's WISH, now showing!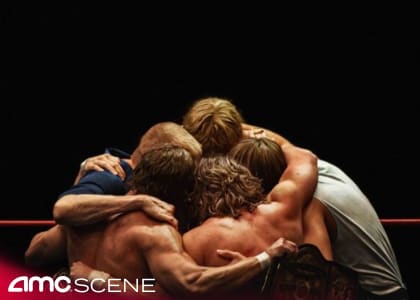 AMC SCENE
Meet The Cast Of The Iron Claw
Zac Efron leads an incredible cast in the new biopic about the legendary Von Erich Family.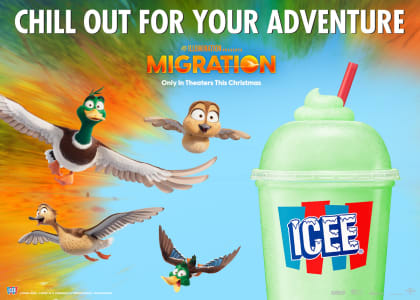 Embrace the Opportunity
For the ultimate experience, grab an ICEE this holiday season and get tickets to see Illumination's MIGRATION, coming to AMC Theatres 12/22.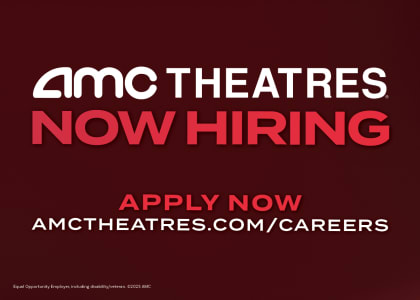 Want To Work For AMC?
Join the AMC Theatres cast and put your love of movies to work for you. Enjoy flexible schedules, food and drink discounts, and of course, FREE movies!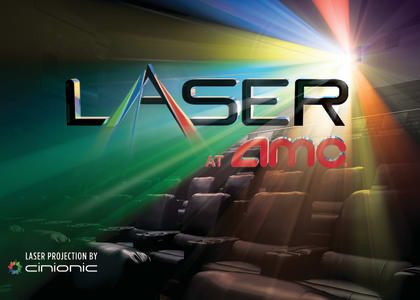 A New Era in Cinema Picture Quality
See the difference yourself with Laser at AMC! Come watch the latest and greatest in cinema with us and experience brilliant brightness, dynamic detail and crystal-clear contrast like never before.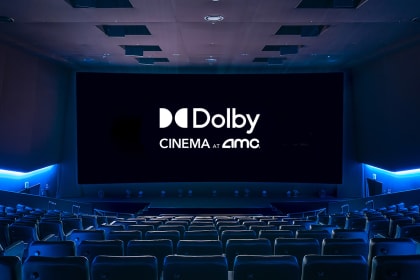 Dolby Cinema at AMC
Feel the transformative power of storytelling. Visit Dolby Cinema at AMC for a truly unique experience, where you don't just see and hear the movie - you feel all of the story.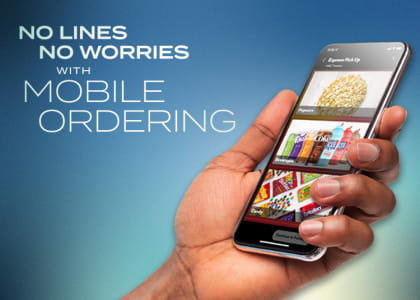 Order Snacks Ahead of Time!
Enjoy the convenience of mobile ordering with AMC Theatres. Simply place your order before your movie and it will be ready at your selected time when you arrive. Skip the line and enjoy the show!
EXCLUSIVE MERCHANDISE
Treat Yourself With Our Spooky Gear
Enjoy all the thrills and chills this Halloween Season in style. Shop our haunting collection of apparel and our AMC Theatres exclusive FiGPiN enamel pins featuring a spooky Clip!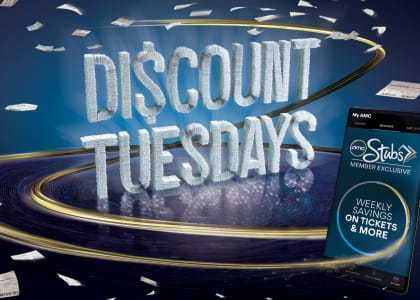 AMC STUBS® MEMBER EXCLUSIVE
All Members Save on Discount Tuesdays
AMC Stubs A-List, Premiere and Insider members save EVERY week on tickets to Tuesday showtimes! It's just one of the many perks of being an AMC Stubs member.
At this theatre
Features

Laser at AMC

Experience lifelike colors, enhanced brightness, and breath-taking clarity with Laser Projection by Cinionic. With more color, more light, and more contrast, you'll see the laser difference from every angle.

Amenities and Accessibility

Heated AMC Signature Recliners

Kick back and enjoy the show from a luxurious AMC Signature Recliner with optional heating in most auditoriums. Just look for the controller on your seat to select your preferred setting.

Discount Matinees

Save 25% off the evening ticket prices every day!

AMC Stubs Member Wi-Fi

Select the AMC Stubs Member Wi-Fi network to sign in or join AMC Stubs. Become an Insider member for FREE to take advantage of FREE Wi-Fi access in the lobby, or upgrade to get even more at the movies.

Mobile Ticketing

Skip the box office and go straight to the ticket drop with our mobile ticketing solution when buying tickets online.

9+ CO 10 Parking

Free parking is available in the parking garage diagonally across the street from the theater. The entrance to the garage is labeled 9+CO parking.

Other Policies