Heated AMC Signature Recliners

•

AMC Signature Recliners

•

Reserved Seating

•

Dolby Cinema at AMC

•

Discount Tuesdays

•

Discount Matinees

•

Food & Drinks Mobile Ordering

•

Coca-Cola Freestyle

•

Closed Caption
AMC 9+CO 10
826 Albion Street, Denver, Colorado 80220
AMC THEATRES
We Make Movies Better
AMC Theatres® is the place we go for magic, where stories feel perfect and powerful. Academy Award® winner Nicole Kidman reveals why movies are better here than anywhere else.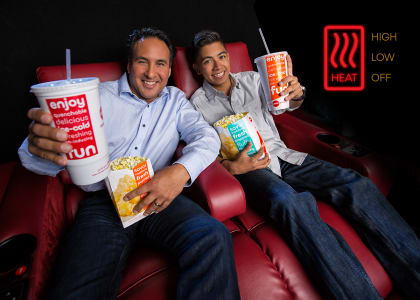 Heated AMC Signature Recliners
Kick back and enjoy the show from a luxurious AMC Signature Recliner with optional heating in most auditoriums. Just look for the controller on your seat to select your preferred setting.
AMC Signature Recliners
Kick back and enjoy the show from a luxurious AMC Signature Recliner.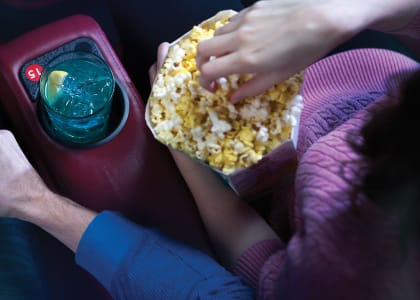 Reserved Seating
Select your seat when you buy your tickets online, on our mobile app or at the theatre.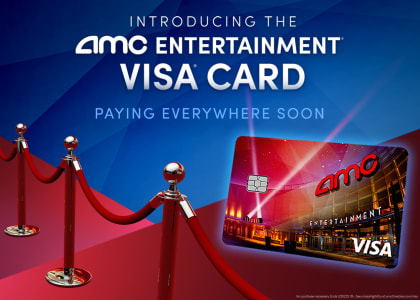 COMING EARLY 2023
Meet the New AMC Entertainment Visa Card
Get ready for the first credit card that earns in-theatre rewards everywhere you pay. Join the waitlist now and enter our red carpet sweepstakes.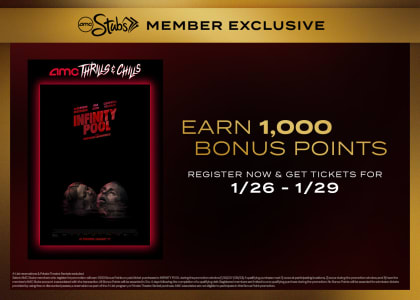 Dive Into 1,000 Bonus Points
In INFINITY POOL, one couple is lured into discovering the horror that lies beyond their peaceful vacation resort. Register and get tickets to see it 1/26-1/29 and receive 1,000 AMC Stubs® bonus points.
AMC STUBS® MEMBER EXCLUSIVE
Your Chance to Live Like an MVP
80 FOR BRADY is inspired by a true story of four friends who take an unforgettable trip. Get tickets to see it 1/28-2/12 and be entered for a chance to win a resort and spa stay with your BFFs.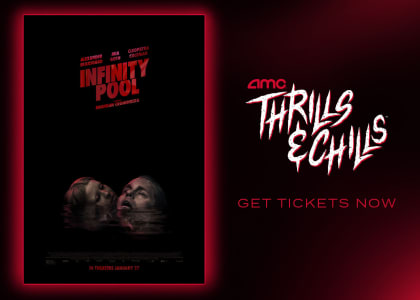 AMC THRILLS & CHILLS
Can You Afford the Luxury?
In INFINITY POOL, one couple strays beyond the safety of their resort only to find themselves in a strange country where one mistake could cost them everything. See it on the big screen on 1/27.
Celebrate 25 Years of TITANIC
Experience James Cameron's Academy Award®-winning TITANIC newly remastered in 3D at AMC Theatres. Get tickets to this epic love story set against the ship's maiden voyage, opening 2/10.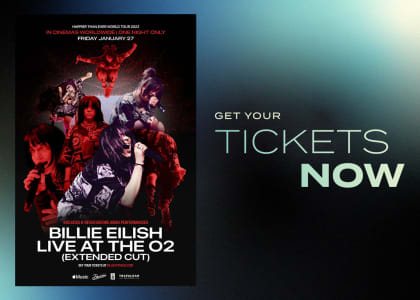 See Billie Eilish on the Big Screen
Experience BILLIE EILISH: LIVE AT THE O2 (EXTENDED CUT) 1/27, for one night only at AMC Theatres. Watch exclusive footage from behind the scenes and on stage during Happier Than Ever, The World Tour.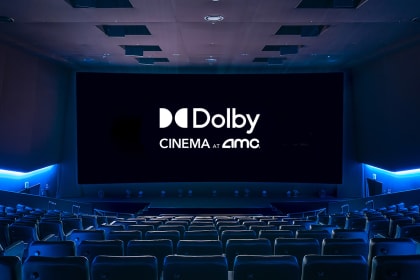 Dolby Cinema at AMC
Feel the transformative power of storytelling. Visit Dolby Cinema at AMC for a truly unique experience, where you don't just see and hear the movie - you feel all of the story.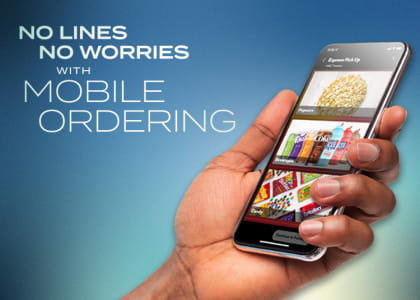 Order Snacks Ahead of Time!
Enjoy the convenience of mobile ordering with AMC Theatres. Simply place your order before your movie and it will be ready at your selected time when you arrive. Skip the line and enjoy the show!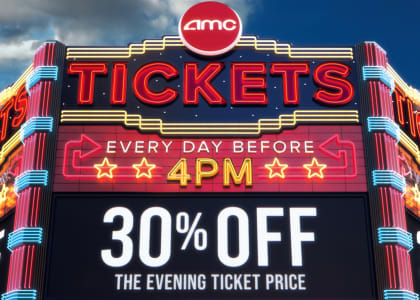 DISCOUNT MATINEES
30% Off Tickets Every Day Before 4PM
It's always a perfect day for a Discount Matinee! Every day before 4pm, save 30% off the evening ticket prices at select AMC® and AMC DINE-IN™ theatres.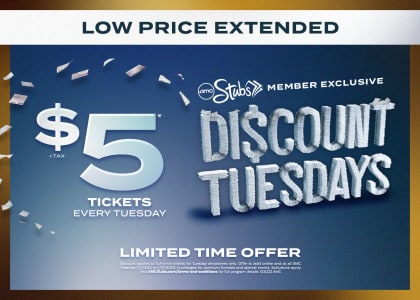 Discount Tuesdays Just Got Better
Right now, tickets to all the latest and greatest movies are just $5* all day, every Tuesday. Come in, catch a movie with us and enjoy this deal for a limited time only.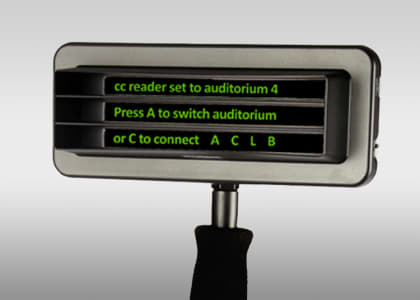 Closed Caption
Closed captioning devices available at this theatre. Contact the guest services desk at the theatre for more information.
At this theatre
Features

Amenities and Accessibility

Heated AMC Signature Recliners

Kick back and enjoy the show from a luxurious AMC Signature Recliner with optional heating in most auditoriums. Just look for the controller on your seat to select your preferred setting.

Discount Matinees

Save 30% off the evening ticket prices every day!

AMC Stubs Member Wi-Fi

Select the AMC Stubs Member Wi-Fi network to sign in or join AMC Stubs. Become an Insider member for FREE to take advantage of FREE Wi-Fi access in the lobby, or upgrade to get even more at the movies.

Mobile Ticketing

Skip the box office and go straight to the ticket drop with our mobile ticketing solution when buying tickets online.

Other Policies