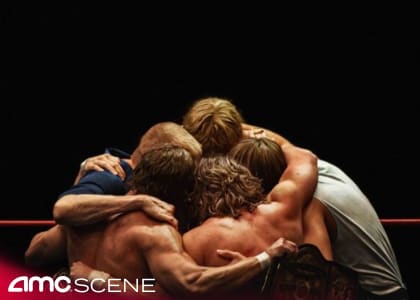 AMC SCENE
Meet The Cast Of The Iron Claw
Zac Efron leads an incredible cast in the new biopic about the legendary Von Erich Family.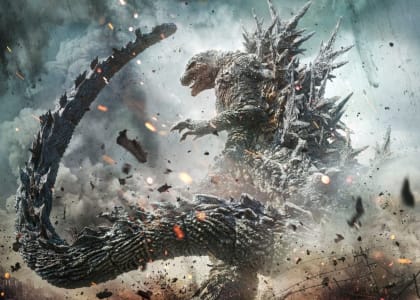 AMC SCENE
Your Guide To Godzilla Minus One
The undisputed king of the monsters returns to the big screen in Takashi Yamazaki's GODZILLA MINUS ONE!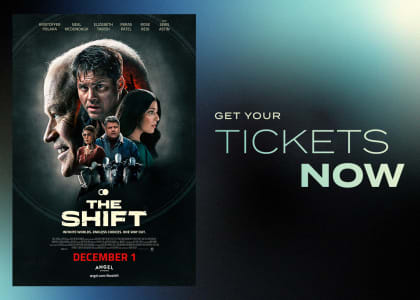 There's Only One Way Out
After meeting a mysterious stranger, a man encounters a terrible accident that transports him to a parallel Earth where he must fight to get back to the woman he loves. See THE SHIFT, opening 11/30.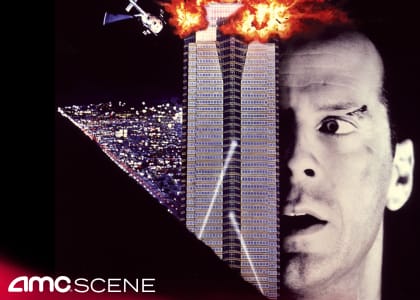 AMC SCENE
Die Hard Returns, Ho-Ho-Ho!
For those who love to see John McClane face off against Hans Gruber as part of their annual holiday movie viewing tradition, get ready because DIE HARD is returning to the big screen!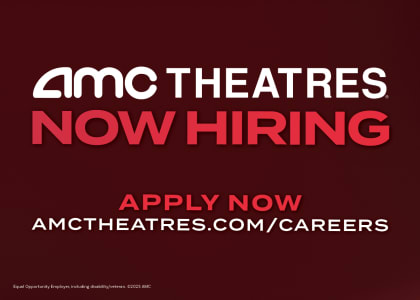 Want To Work For AMC?
Join the AMC Theatres cast and put your love of movies to work for you. Enjoy flexible schedules, food and drink discounts, and of course, FREE movies!
Dine-In Delivery to Seat
Order up. Sit back. Enjoy.
Don't forget your meal! Place your order at the concession counter and we'll deliver our hand-crafted menu items right to you. Movie favorites like popcorn, candy and fountain drinks are also available for pickup at the counter.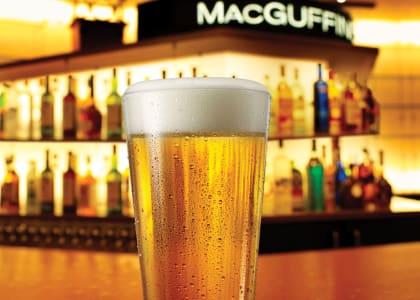 MacGuffins Bar
Enjoy a beer or wine with your movie! Select theatres also offer premium spirits and AMC-crafted cocktails. For guests 21+ only.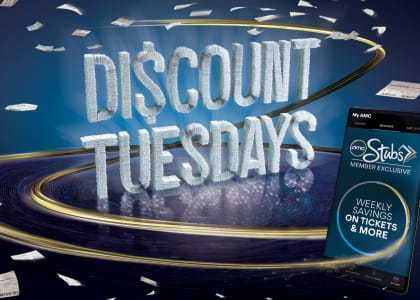 AMC STUBS® MEMBER EXCLUSIVE
All Members Save on Discount Tuesdays
AMC Stubs A-List, Premiere and Insider members save EVERY week on tickets to Tuesday showtimes! It's just one of the many perks of being an AMC Stubs member.
At this theatre
Features

FTX

Fox Theatres Extreme features a massive silver screen, immersive audio and 4K projection.

Senior Pricing

If you're 60 or over, save on your movie ticket. Just show a valid ID at the box office.

Student Pricing

Every day, starting at 5pm, show your valid student ID at the box office and save on your ticket.

Military Pricing

This location offers special military pricing. See box office for details. Must present a valid military ID.

Now an AMC!

This theatre is now an AMC! We appreciate your patience as we work to get all the systems converted and up-and-running.

Amenities and Accessibility

Discount Matinees

Save 25% off the evening ticket prices every day!

Mobile Ticketing

Skip the box office and go straight to the ticket drop with our mobile ticketing solution when buying tickets online.

Other Policies

Age & Time of Day Policy for R-Rated Films

Under 17 requires accompanying parent or adult guardian (age 21 or older). Guests 25 years and under must show ID. We restrict children younger than 6 from attending R-Rated films after 6pm to improve the experience for everyone. To bring your children younger than 6 to R-Rated films, please visit us before 6pm.

Alcohol Carding Policy

Regardless of age, all guests purchasing or consuming alcohol within the theatre must show positive proof of age. Guests without a valid ID cannot purchase or consume alcohol per AMC policy.

No Outside Food and Beverage

Please refrain from bringing outside food and beverage items into the theatre.

Pricing Notice

AMC reserves the right to exercise special pricing options for unique in-theatre experiences.

Refund Policy

No refunds after printed showtime.