"Whatever happened with Pooh?"
This question stuck in director Marc Forster's mind following a trip with his young daughter. While she played Winnie the Pooh cartoons, she asked her dad if he could make a movie she could watch. (WORLD WAR Z and QUANTUM OF SOLACE aren't exactly kid-friendly.) How could he say no?
Since FINDING NEVERLAND (2004), Forster had been looking for a magic realism story, one that makes you laugh and cry. As soon as he heard the premise of Disney's new live action adventure, CHRISTOPHER ROBIN, he was in. He didn't even read the script first.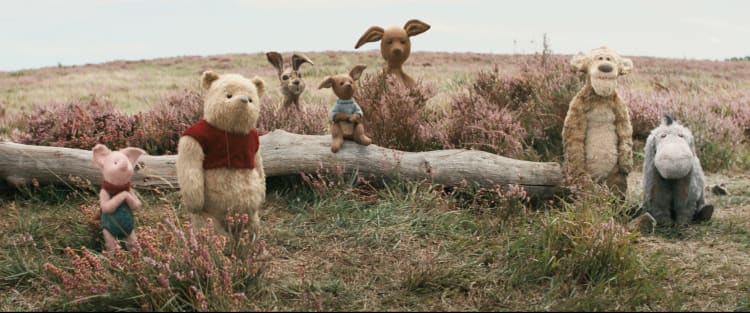 "I liked the idea and concept," Forster said, "because you're working with a bear that's beloved universally, but at the same time, you have a completely original concept, and that's hard to come by these days."
In CHRISTOPHER ROBIN, the once imaginative boy has grown up and lost his way. Now it's up to his spirited stuff animals to venture into our world and help their friend remember what's most important: family, spending time together.
Forster describes the film as "a celebration of life; it's a celebration of those beloved characters; and for me personally, it's a celebration of belief in humanity."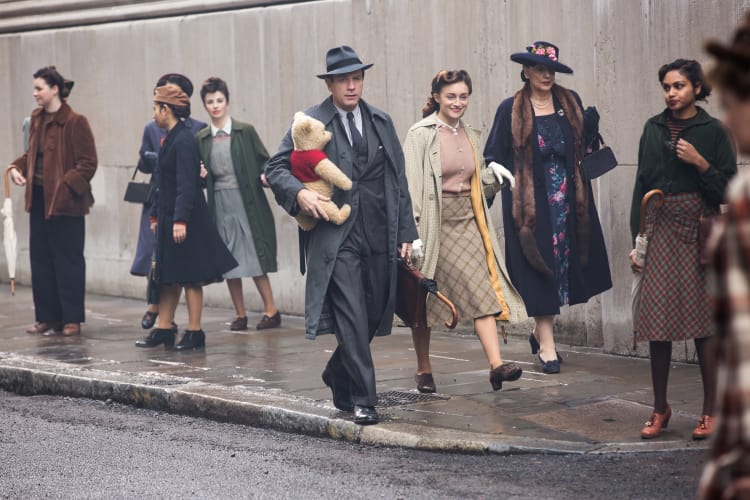 Ewan McGregor, who starred in Forster's STAY (2005), leads as Christopher Robin, with a supporting cast that features Jim Cummings — the voice of Winnie the Pooh and Tigger for nearly 20 years — and Golden Globe-nominee Toby Jones.
"Ewan and I were friends throughout the years, and we always wanted to work together again," Forster said. "When I read [the script] and imagined Christopher grown up, I thought Ewan has this quality that you truly care for him. He feels like a man grown up. I still see this little boy in him."
The story takes place in 1931, with flashes back to young Christopher saying goodbye to Pooh as he leaves for boarding school. When he reunites with his childhood friend as an adult, the beloved bear looks worse for wear.
"The key for me was to make those stuffed animals sort of used," Forster said. "They had been played with, and they had been hugged by [Christopher]. They have sort of a vintage feel to them. They shouldn't be like brand-new toys off the shelf."
Forster was inspired by the original vision and drawings of author A. A. Milne and illustrator E. H. Shepard, and his team took great care to ensure every character detail was perfect.
"When we shot the movie, my entire office was filled with fabrics and colors and furs," Forster said with a laugh. Pooh's sweater was the most difficult to make — from finding the right red, to knitting the sweater, to matching the shade digitally. "The animation was easy in comparison," Forster continued.
Filming actors and "stuffies," as Forster calls them, is no simple feat. He shot every scene with the stuffies, from every angle; then, he shot each scene again with just an eyeline stick, so the actors knew where to look when the animals come alive through CGI.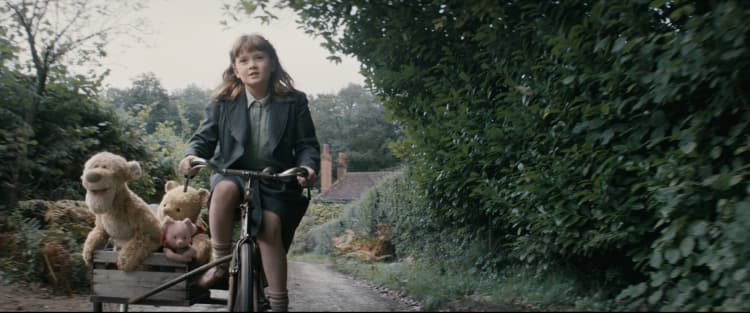 But one essential piece of the movie, the Hundred Acre Wood, is as real as real gets. Forster filmed "right next to" Milne's estate in Ashdown Forest, the sprawling backyard described in the Winnie the Pooh books. "It's not some sort of magical forest that suddenly appears," Forster said, "So the forest feels very real."
Kids who aren't familiar with the Winnie the Pooh stories can be introduced to one of the most adored characters of all time, while parents can enjoy CHRISTOPHER ROBIN purely out of nostalgia. "It's a movie I believe that anyone, any generation, can feel connected with," Forster said.
Get tickets to CHRISTOPHER ROBIN for your family today for the August 3 release at AMC.