Have you ever had a really big secret? Us, too — but we're sharing ours with you: For two days only, July 15 and 18, you can see the Oscar®-nominated, family-friendly comedy BIG back on the big screen at AMC.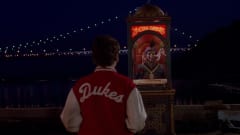 Josh Baskin (Tom Hanks) is a 12-year-old boy who has been transformed into a 35-year-old man by a carnival wishing machine and finds himself romantically involved with sophisticated executive Susan Lawrence (Elizabeth Perkins).
This special 30th anniversary event is presented by TCM Big Screen Classics and includes exclusive insight from Turner Classic Movies.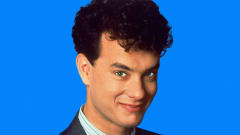 Released in 1988, BIG established Hanks as a major Hollywood talent and became a pop culture classic. The film was ranked No. 23 in Bravo's "100 Funniest Movies," celebrated in American Film Institute's "100 Years…100 Laughs," and selected by Empire Magazine as one of "The 500 Greatest Movies of All Time." BIG was so successful, in 1996, it was made into a Broadway musical.
Don't miss your chance to be a kid again. Dance your way to AMC July 15 and 18 for BIG, a special 30th anniversary event.