Any time Emma Thompson gets to be funny on screen is a real treat. While she may be better known to some viewers for her work in romantic dramas and William Shakespeare adaptations, the veteran British actress has long been a skilled comedic performer.
This summer, she'll get to prove it once again in the new comedy LATE NIGHT, in which Thompson plays a late night TV host who hires a new writer (played by Mindy Kaling) to help revamp her show. After playing at film festivals, this charming new comedy has already won over the hearts of critics, and it's become one of our most anticipated films of the summer — mostly because we can't wait to see Thompson in another comedic role.
Sketch Comedy Vice President Emma Thompson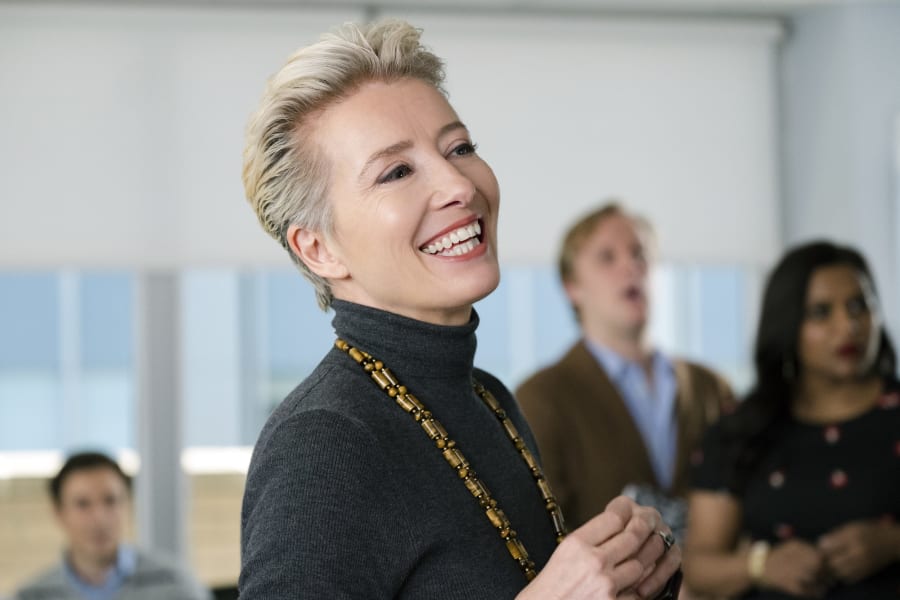 While Thompson certainly takes her work seriously, she has always had an interest in comedy. When she attended Cambridge in London, Thompson joined the school's prestigious sketch comedy troupe, which also counted Hugh Laurie and Stephen Fry as members. Years later, during an interview with New York Magazine, Thompson revealed that she always wanted to be like Lily Tomlin, the iconic actress and comedian known for her roles in classic movies like 9 TO 5 and NASHVILLE.
Thompson quickly rose through the ranks in her comedy troupe, becoming vice president and directing the group's very first all-female show. After appearing in a handful of comedy series and dramas in Britain, Thompson landed her very first movie role, in the 1989 romantic comedy THE TALL GUY, with Jeff Goldblum. This was followed by a series of roles in acclaimed Shakespeare adaptations, including MUCH ADO ABOUT NOTHING and HENRY V. While she continued to appear in dramas, Thompson kept returning to comedy — as she did in 1994's JUNIOR, co-starring Arnold Schwarzenegger.
A New Era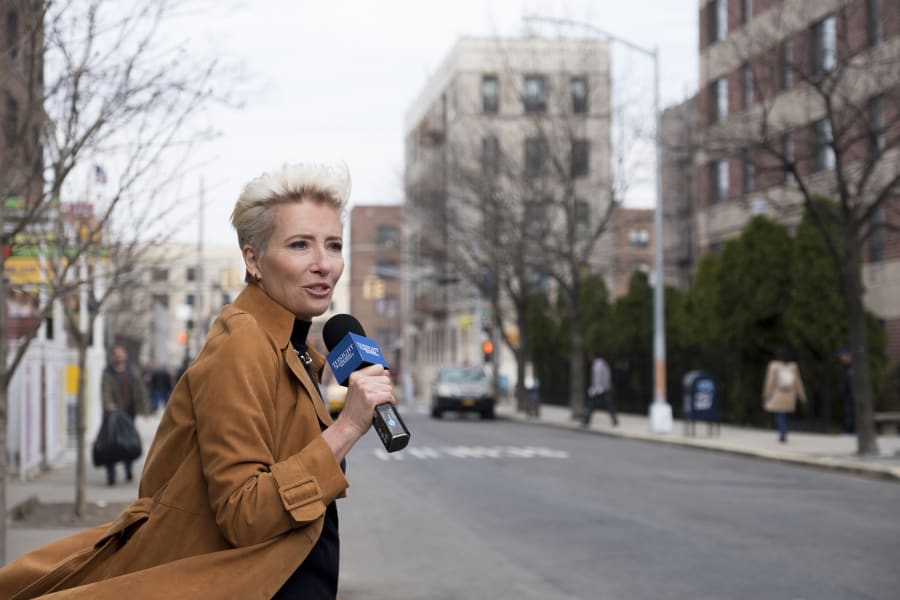 In the 2000s, Thompson began taking on more comedic roles, starring in the 2003 holiday rom-com LOVE ACTUALLY and the delightfully silly children's comedy NANNY MCPHEE — in which she played the title role. Thompson also joined the HARRY POTTER franchise, playing Professor Sybill Trelawney, the quirky and totally hilarious divination teacher.
There's a whole laundry list of great films we could mention here, from the charming fantasy-comedy STRANGER THAN FICTION with Will Ferrell, to the NANNY MCPHEE sequel and BRIDGET JONES'S BABY. But even dramatic roles are informed by Thompson's comedy background. Just because a movie is serious doesn't mean the characters are dour — we all like a joke, even the characters in a staid drama like HOWARDS END. You might not see those gags on screen, but Thompson can play fully-developed characters who have that spark of humor inside them. Just watch her chortle as her husband, the king, tries to speak French in HENRY V.
That said, 2019 sees Thompson tripling down on humor, with roles in MEN IN BLACK: INTERNATIONAL, holiday rom-com LAST CHRISTMAS (which she also wrote) and LATE NIGHT.
Revamping Late Night
Late night TV has long been male-dominated. With rare exceptions, almost every late night show is hosted by a man. LATE NIGHT flips the script, with Thompson starring as Katherine Newbury, a late night talk show host who might not have a show to host for much longer. Katherine hires a new writer named Molly Patel to help her revamp the show and save it from cancellation. Mindy Kaling, best known for "The Mindy Project" and "The Office," plays the role of Molly.
Kaling also wrote the script for LATE NIGHT, which was directed by Golden Globe-winner Nisha Ganatra, whose credits include acclaimed shows like "Transparent" and "Better Things." The supporting cast of LATE NIGHT is filled with funny people, including John Lithgow (as Thompson's husband), Reid Scott of "Veep," and character actors Denis O'Hare and John Early. Kaling also employed former "The Mindy Project" co-star Ike Barinholtz and former "The Office" co-star Amy Ryan for supporting roles, making this one heck of a LATE NIGHT.
Amazon Studios brings LATE NIGHT to theatres on June 7.