Let it go? Never! FROZEN 2 is finally arriving in 2019, and we couldn't be more excited to take another trip to Arendelle with Elsa and Anna. That said, we haven't known much about their future, so far. The FROZEN sequel has been in development for years, but Disney's lips have been iced shut when it comes to details. Even the first trailer didn't reveal too much.
Now, there's a full-length trailer, and it clues us in to at least some of what the new movie has in store. Here's everything we know about FROZEN 2.
The Frozen 2 Release Date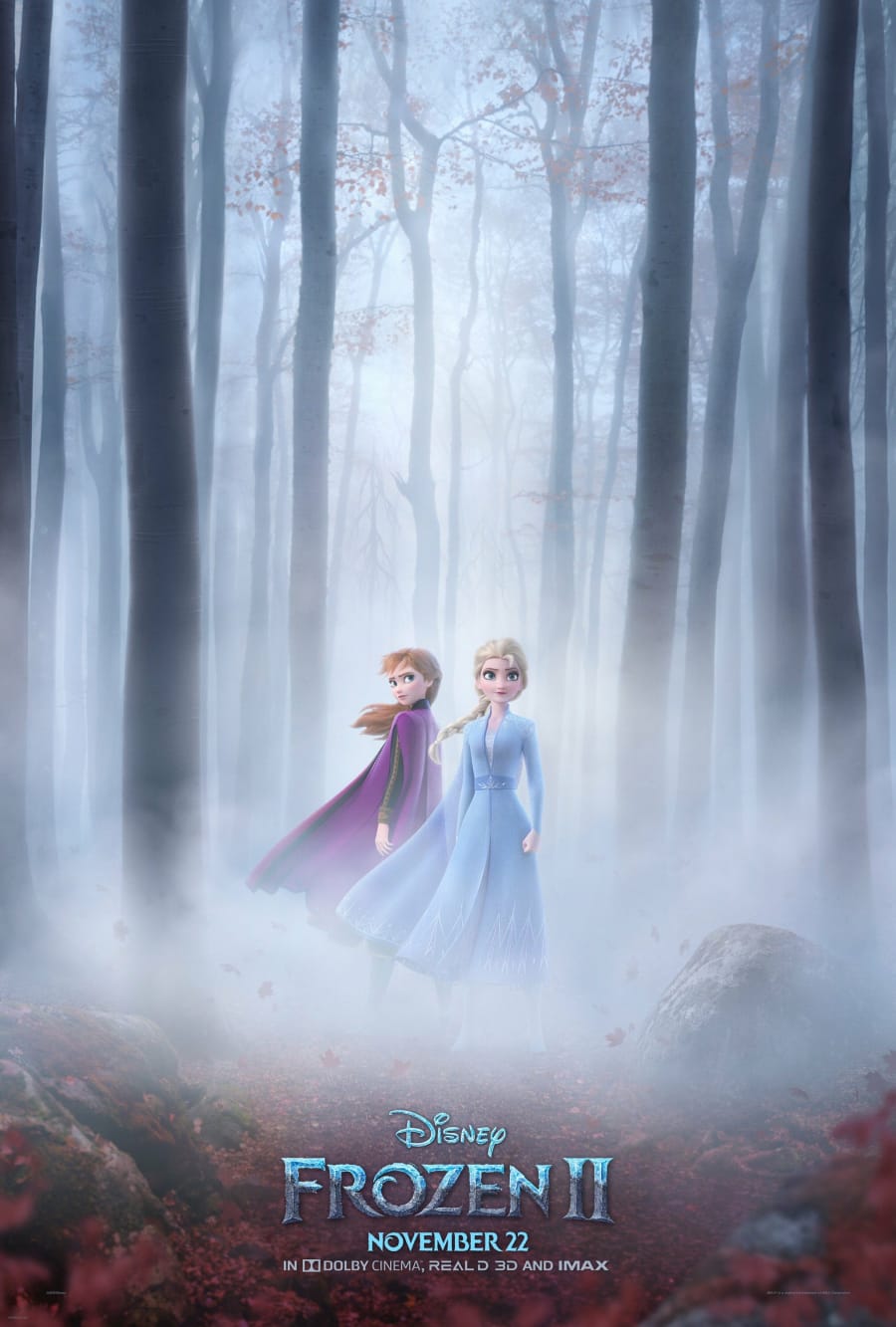 Make time on your Thanksgiving schedule, because FROZEN 2 is set for release on November 22, 2019. That's the Friday before Thanksgiving — and it's a few days earlier than the film's original release, which was previously set for November 27.
Sony has A BEAUTIFUL DAY IN THE NEIGHBORHOOD, the biopic about Mr. Rogers, starring Tom Hanks, opening that same day. (Might not be a bad double feature!) And Paramount has THE RHYTHM SECTION, with Blake Lively's character impersonating an assassin, debuting that same weekend.
Check Out the Frozen 2 Trailer!
The first FROZEN 2 teaser trailer arrived on February 13, and it was a bit surprising! We see Elsa on a dark, stormy beach, trying to run on water as far out into the ocean as possible, while Anna reacts to a sight from her castle balcony. More out of the blue than anything else is the final shot, in which Anna grabs Kristoff's sword and slashes right at the camera — at us!
The new full-length FROZEN 2 trailer, above, doesn't tell us what that last shot was all about, but it does offer a lot more info. Elsa leaves home to follow a trail to her past, which might lead to new understanding about her magical nature.
Is That Elsa's Patronus?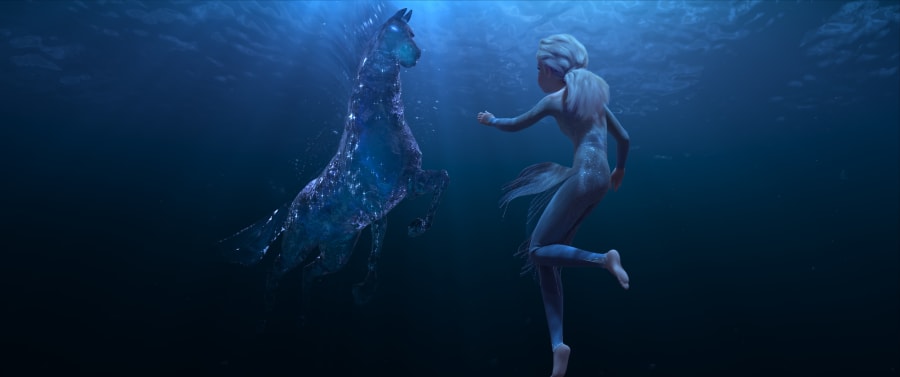 After being swept down into the sea as she fails to freeze the waves, Elsa encounters a creature that seems to be magical and also looks like a horse. This, according to Disney, is a Nokk, "a mythical water spirit that takes the form of a horse — who uses the power of the ocean to guard the secrets of the forest." The Nokk also seems to be guiding Elsa in some manner.
The Directors of Frozen 2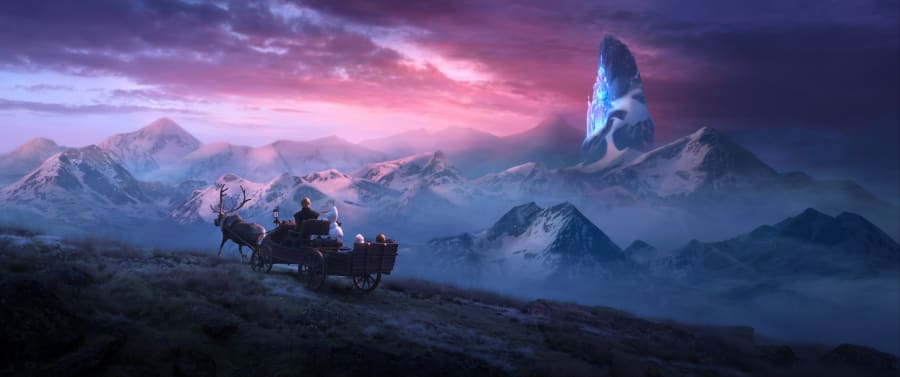 Just because this is a new FROZEN movie doesn't mean there are new filmmakers! The original directors, Jennifer Lee and Chris Buck, returned to direct the sequel. Before making the first FROZEN, Chris Buck was a director on Disney's TARZAN and on the animated film SURF'S UP. He was also an animator on a whole variety of projects, going back to '80s Disney features like THE FOX AND THE HOUND and THE BLACK CAULDRON. He also directed the short FROZEN FEVER.
Jennifer Lee co-directed FROZEN FEVER and has done a lot of work as a writer. Her name is on the scripts for WRECK-IT RALPH and A WRINKLE IN TIME. She also wrote FROZEN 2.
Will Frozen 2 Have New Songs?
Yes! The same team who wrote "Let It Go" and the other brilliant songs for FROZEN is also back for the sequel. Kristen Anderson-Lopez and her husband, Robert Lopez, are writing new songs for FROZEN 2. Rumor has it that there will be four new songs — dare we hope for more?
The Frozen Sequel Story
Like so many details about FROZEN 2, the full scope of the story is being kept secret for now. We'll probably start in Arendelle, and we can rely on the appearance of Elsa, Anna and Olaf. But from there, it seems that the film goes off into all-new territory.
We do have one other lead on the new film. When the "Frozen" musical opened on Broadway in March 2018, songwriter Kristen Anderson-Lopez suggested something about the sequel. In the musical, Kristoff's adoptive family, the rock trolls, are replaced by "hidden folk," inspired by folk tales from Iceland. Anderson-Lopez told Variety, "We've thought a lot more about those hidden folk. That's all I'm going to say." How does that tie in with the Nokk? We'd love to know!
Jennifer Lee also said the process of making the musical has influenced the development of FROZEN 2. "There's this really fluid thing going on that we didn't know about in the beginning as we were getting to know each other," she said. "We learned this wonderful sort of chicken-and-egg back and forth. Even for the film, we're building it like a musical, where the story and songs are intertwined and matter to each other."
The Frozen 2 Cast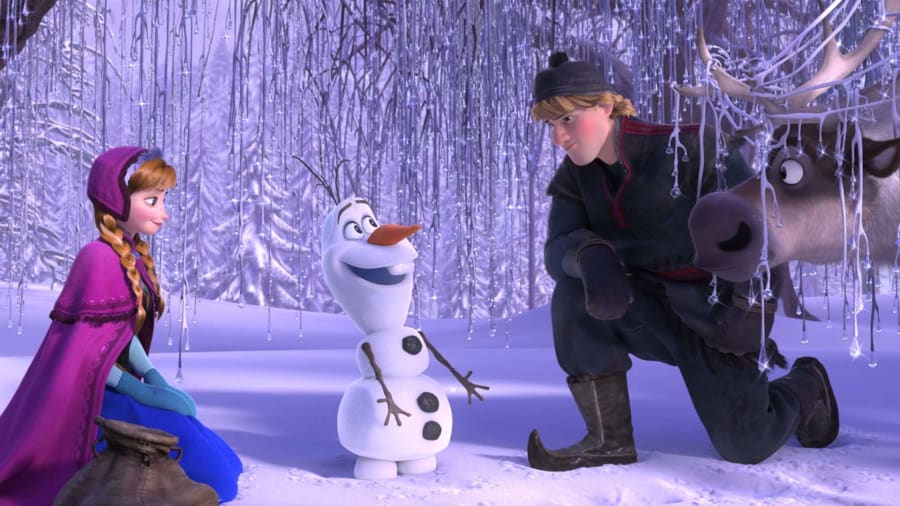 As you'd hope, Idina Menzel, Kristen Bell, Jonathan Groff and Josh Gad will reprise their roles as Elsa, Anna, Kristoff and Olaf. And there are at least two new additions. Evan Rachel Wood and Sterling K. Brown are also voicing characters in the sequel. We don't yet know anything about who they play, however.
Come back to the AMC Scene for more info on FROZEN 2, opening on November 22!