It's a question every pet owner has pondered at some point or another: What kind of shenanigans are our pets up to when they're home alone? THE SECRET LIFE OF PETS offered a pretty hilarious (and perhaps even accurate) answer to that question.
The film followed Max, a loyal dog trying to find a way back to his owner, Katie, after getting lost in New York City alongside his oblivious new brother, Duke. Together, the dogs embarked on an adventure through the underbelly of the urban animal kingdom.
Max (Patton Oswalt), Duke (Eric Stonestreet) and their loyal gang of furry pals are returning for more hilarity in THE SECRET LIFE OF PETS 2, opening on June 7. The film thrusts Max into new territory as he becomes the overprotective watcher of Katie's baby boy. Here's everything you need to know about the film.
The Story So Far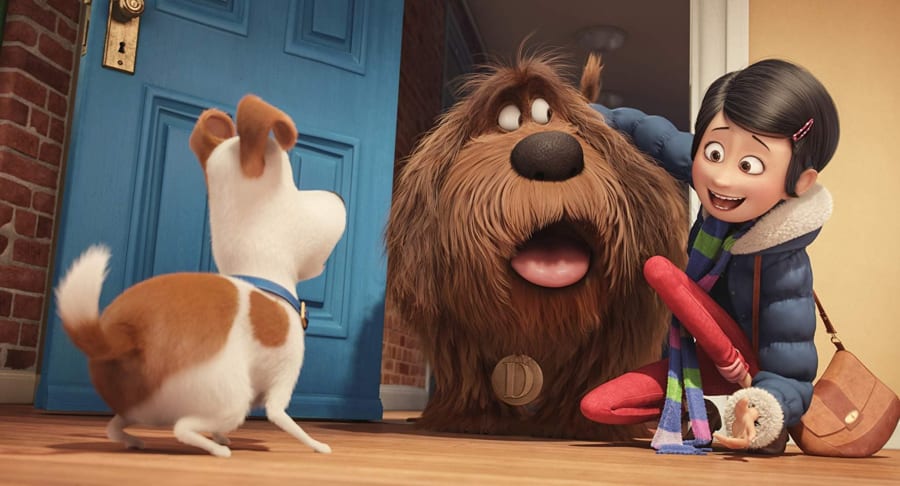 THE SECRET LIFE OF PETS 2 is only the second entry in the franchise, and its story is as friendly as Max, so you won't have any trouble catching up. Just remember that the first film focused on Max's struggle to come to terms with the newest member of his family: Duke, a goofy dog unexpectedly brought home by Katie.
After getting lost in New York, Max and Duke met Snowball (Kevin Hart), the hardened (yet adorable) leader of a group of forlorn animals aptly nicknamed "The Flushed Pets." Meanwhile, Max and Duke's gang of neighboring friends, led by Gidget (Jenny Slate), a dog with a crush on Max, set out to find them.
Through their perilous journey, Max and Duke learned to put aside their differences, forging a brotherly relationship in the process. Their journey back home suffered a major setback, though, as Snowball's gang, with Duke, were captured by Animal Control. Max and the angry bunny teamed up for a daring rescue mission that ultimately led to peace and stability for all.
New Challenges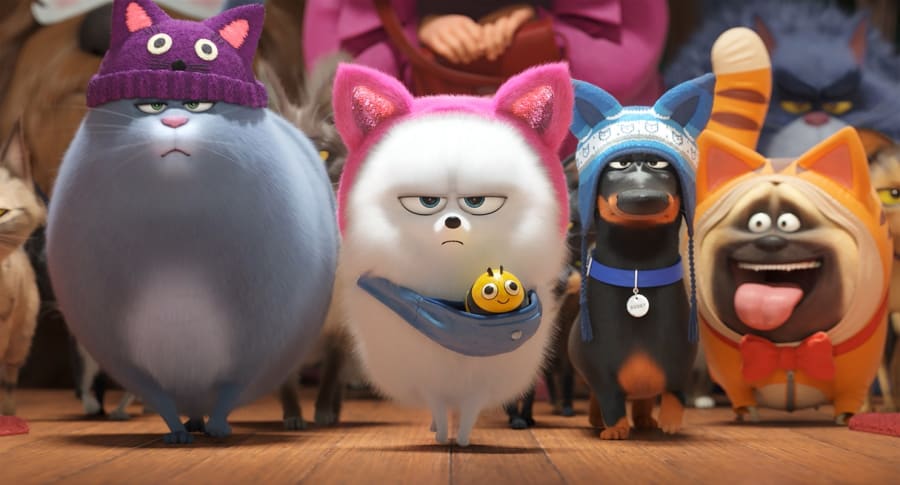 With new adventures come new challenges, and Max will have his paws full in THE SECRET LIFE OF PETS 2. The pup takes it upon himself to watch over Liam, Katie's new baby boy. It's always sweet to see pets get emotionally attached to babies, but Max takes things to the extreme. He watches over Liam's every move and is even against him being sent off to school, believing he'll be in danger if he's not there to protect him. We're used to films where animals feel replaced by the arrival of a baby, but we've seldom seen a movie in which a pet gets so worked up about taking care of the child that he develops anxiety.
Max isn't the only one with challenges to overcome. Having turned over a new leaf after being adopted at the end of the first film, Snowball now calls himself a superhero named Captain Snowball. Having supposedly made his name as the colorful crime fighter, Snowball is approached by a dog named Daisy to free a captive white tiger. With little experience and some pretty dangerous delusions of grandeur, Snowball dons his superhero costume and hits the streets to accomplish his mission.
New Animals and New Voices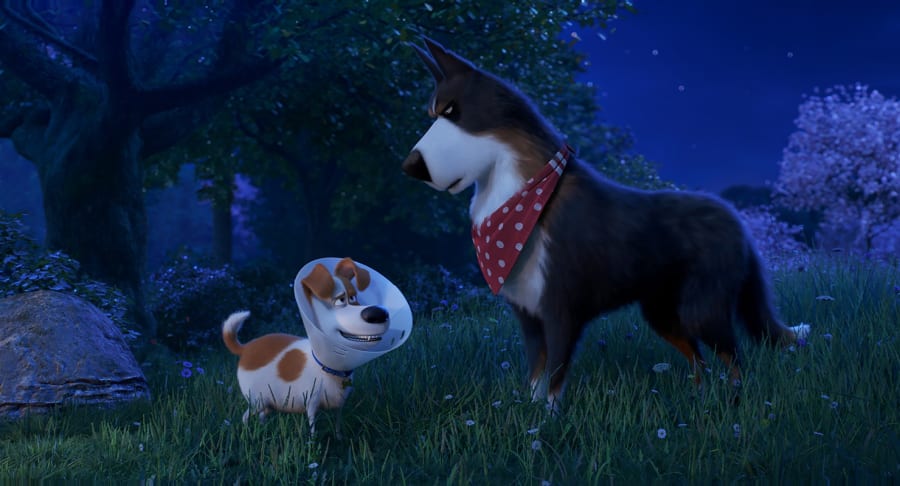 THE SECRET LIFE OF PETS 2 brings back Max and his companions and also introduces new faces. Tackling his first animated role, Harrison Ford plays Rooster, a wise Welsh Sheepdog. He's living on a farm visited by Max and his family. Max befriends Rooster and gets some much-needed life lessons from him along the way.
Another newcomer is Tiffany Haddish's Daisy, a dog who, as previously mentioned, tasks Snowball with rescuing a white tiger from captivity. Also joining the ranks are Pete Holmes ("Ugly Americans") as a pig named Merrick and Nick Kroll (SING) as Larry, a llama. Not much is known about their characters, but looking at their comedic backgrounds, we're looking forward to the hilarity they'll bring to the franchise.
THE SECRET LIFE OF PETS 2 makes its way to theatres on June 7.