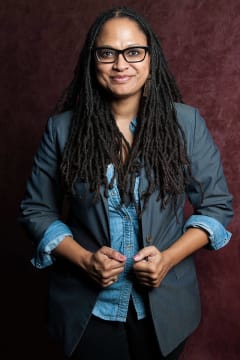 Academy Award nominated director Ava DuVernay needs no introduction, but we'll do our best to bring those who are not familiar with the writer, producer, director and change agent up to speed. She directed Selma in 2014 which was nominated for 88 awards and won an Academy Award for Best Original Song. She recently received the 2018 Producers Guild's Visionary Award and the 2018 NAACP Image Award for Entertainer of the Year. She is loved by many, including her 2.6M fans on social, and is about to debut her third film, A Wrinkle in Time. The film is based on the book by Madeleine L'Engle of the same name and is about a young girl who with the help of three magical beings travels across the universe to rescue her father from evil. This highly anticipated film opens on March 8 and for the first time shows moviegoers what a fantasy adventure film looks like through the eyes of Ava. We recently sat down for a phone interview with the director to chat about all things Wrinkle.
AMC Theatres:You are always so purposeful and thoughtful in choosing the projects you work on and the stories tell. From Venus Vs., to, Selma, Queen Sugar, to 13th, and now A Wrinkle in Time. What was it about this particular story that made you want to bring it to theatres?
Ava DuVernay: I had just finished making 13th, and before that Selma, and I wanted to make something that was about light. Something that is about hope. That's just something I felt I wanted to share next. And then this came along and there was a girl at the center who was on a journey for those very same things – trying to be a light in dark world. When I told Disney I'd like to make her a girl of color and they said yes, I was like, you got a deal. Let's do it!
It was just really what I wanted to say at this time. I feel like making Wrinkle really saved me in so many ways. It helped me stay sane during these times that we live in. No matter what was going on in the news or when dark things happened, I was always able to go back to this story and say this is me doing my little part to spread some light, spread some joy. So that's how I was able to stay awake, stay woke, stay focused and not let myself get into those dark spaces that I probably would have because I am in tune to what's going on politically in terms of social justice. I was able to stay sane through this movie.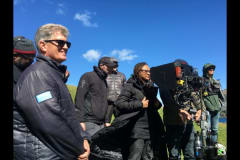 AMC Theatres: Your Instagram and Twitter posts while you were filming in New Zealand showed fans that the crew and cast were truly having a great time filming this movie. What was the collaboration like on set and how was it working with such a talented group of actors and crew?
Ava DuVernay: I think you have to curate your crew and cast because the energy that is conjured on a set makes its way into a film that people watch. I can watch a film and tell when it was made without joy. When people aren't getting along. Sometimes I go up to a director and say, what was going on between these two? Because I can see it. And I also think for those who don't see it, you can definitely feel it. You can feel when a movie is made with joy. You can watch Black Panther and say, damnit it looks like they were having freaking fun! And they were. So part of that is you have to curate the right people, you have to select the right crew members because those are the people who make up the majority of who's on the set, not the cast. You have to have people who are coming with the right spirit and want to be there. People who want to tell that story and who come from all different backgrounds. We need more women, more people of color, more people of different ages and not just all the same. And the same with the cast.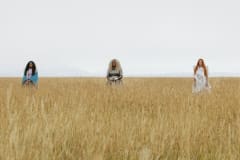 AMC Theatres: The cast of A Wrinkle in Time is made of some extremely talented actresses, Mindy Kaling (Mrs. Who), Reese Witherspoon (Mrs. Whatsit), Oprah Winfrey (Mrs. Which) and newcomer, Storm Reid. (Meg Murry) What was it about these particular women that made you want to cast them for this film?
Ava DuVernay: I wanted all of those women because of who they were and the type of energy they brought to the space. All three of the Mrs. are powerhouse women. Mindy, has her own show. One of the few women of color that has a show named after her on air for years and years. Oprah is this empire of her own, worldwide internationally known for what she represents. And Reese is literally a mini-Oprah. I mean freaking Reese! She's in a prime moment right now. She's a woman who people thought was just a cute blonde. But it's like NO, she's a lion in there. So these were the women who rallied behind this young girl, Storm Reid who is a force and who is aptly named. She is incredible in the sense of the word and the true definition, which is impossible to believe. When she walked into the audition space and auditioned for me, I looked at my casting director and was like really?!? She is so perfect in her talent and in her temperament. A girl you really want to win, once you know her. We loved this girl. So everyone rallied behind her, the cast, the crew. And I think that comes out in the movie.
AMC Theatres: Speaking of Storm Reid, she plays Meg Murry in the movie. And in the story, Meg sees herself as having flaws, which we learn are really the fuel for her strength. When you read the book, did you think back to your younger self and identify with any of the feelings Meg had?
AVA DuVernay: Absolutely. The thing about Meg and the reason why this story has endured since Madeleine L'Engle wrote the book in 1963 is because we've all felt excluded, we've all felt awkward, we've all felt like we didn't know what we were doing. We've all felt like if I just had this one thing I'd be ok. In Meg's world it's her father. Certainly for me in looking at times when I felt unsure, even in the process of making this film I really got strength from the character in what she's doing in any given day. I was guided by working on a character who is all about light fighting through darkness. You can't work on story like this and it not be harmonious, and you not get some light from it. Everyday this story itself was feeding the cast and crew and I really think it comes out in the images. 
AMC Theatres: Why do you think it is important for young girls to see a character like Meg on the big screen?
Ava DuVernay: I think it's important for boys and girls to see a character like Meg on the big screen. I think so often we talk about girls. And even in these times that we're in where we are really interrogating the treatment of women and girls in the workplace and society at large so much a part of that conversation is the way that boys see girls. So I think it's imperative to have. I carefully selected the boys in the film because Meg is the leader of the crew. She is leading. They don't make a move until she moves. She's the one who knows what's going on. She's the one that protects them and guides them, even when she doesn't know she has the power to do it within herself. And those images are important for boys to see and to be normalized because a girl can be the leader, you can follow a girl, you can listen to a girl. A girl can be in control of any given situation. I think the film is just as important for boys as it is for girls in that way. You look at films like Wonder Woman or Star Wars those go a long way in normalizing the leadership of girls. But in addition to what those films do in the current era, you have to realize Meg is not a superhero. She's not a Jedi. She is just a simple little girl in a plaid shirt. She is all of us. I feel like those are important messages for all kids, regardless of gender.
AMC Theatres: This is your first film in the fantasy/sci-fi genre and the first time moviegoers have seen a film of this scale from an African-American woman's lens. What can moviegoers expect to see?
Ava DuVernay: You can expect to see the feminizing of fantasy. I grew up really loving fantasy films like Never Ending Story, Escape to Witch Mountain and even Lord of the Rings. This is basically taking the fantasy realm and saying what does it look like through a woman's eyes? Everything from hair, to make-up, to costume, to production design, to the way the camera moves to the music selection. And all from a filmmaker that is not only a woman but a woman of color, specifically a Black woman, specifically a Black woman from Compton, specifically a Black woman from Compton who is of a certain age. Age comes into play here with me. I didn't pick up camera until I was 32. I'm on my third film and I'm 45. Ryan Coogler is on his third film and he's 31. I started late. Those all figure into what you're seeing on screen. And I think we need to see more of these films through the eyes of different people. You see it with Black Panther. You see super hero concepts through the eyes of a Black man from Oakland. And now you get to see fantasy adventure through the eyes of a Black woman from Compton. What the heck does that even look like? We don't know because we've never seen it.
Ava's right. Moviegoers have never seen a film of this scale, with this star power, in this genre from a woman's perspective. But lucky for us all, the wait is over. Listen to Oprah Winfrey (Mrs. Which) below, and get your tickets to see A Wrinkle in Time for when it opens on March 8.