Disney and LucasFilm are taking full advantage of the vastness of the STAR WARS universe by crafting a much bigger cinematic saga around the franchise. The studios are pulling that off with stand-alone stories, separate from the main, episodic franchise. After the $1 billion hit that was ROGUE ONE, the next spinoff adventure coming our way is the untitled Han Solo spinoff.
Aside from the fact that we'll see Han Solo coming into his own as the hustler fans know and love, as we've come to expect from the #StarWars universe, there are very few details available about the story. Fortunately, there's a new tantalizing detail that's made its way onto the interwebs that's brought into question whether or not a certain Darth Vader will appear in the Han Solo spinoff.
One of the actors who physically played Darth Vader in #RogueOne: A STAR WARS STORY, Spencer Wilding, recently canceled an appearance at the Fandomfest convention in Louisville, Ky. The reason? He's going to work on a new STAR WARS movie, as the official Fandomfest statement read: 
"Spencer Wilding will be unable to attend, as he will be filming the newest film in the STAR WARS universe. Spencer will be coming back next year."
THE LAST JEDI wrapped principal photography a few months ago, so Han Solo is the only STAR WARS movie currently in production, which may tell us something very important: Darth Vader could be popping up in the space hustler's solo adventure!
Is Wilding Playing Darth Vader in the Han Solo Spinoff?
Before throwing our fists up in the air and getting ready to see more Vader action on the big screen, we have to look at the situation with a logical mind and ask ourselves, "Does Spencer Wilding's involvement really mean #AnakinSkywalker's dark persona will appear in the untitled #HanSolo film?" 
Looking at the matter one way, Wilding's already played Darth Vader. As "Making Star Wars" points out, #LucasFilm loves actor continuity, evident by performers like #DavidProwse as Darth Vader, Peter Mayhew as Chewbacca and Anthony Daniels as C-3PO. While each character was also played by a different actor from time to time, theirs are the names most commonly associated with the characters, since they were the ones with the most involvement. 
Here's the thing, however: He's not in the movie at all. Wilding took to Facebook to explain the situation to fans. Turns out he isn't actually involved in the galaxy far, far away. He's doing charity visits around schools. The promoters simply assumed he was in STAR WARS and used it as an explanation for his absence. Here's his post:
"Hi, guys and to all the world of fans from #StarWars. There is a rumor out there that is saying [I] am in the new #HanSolo film ... [what] it is, I had to cancel on a show called #Fandomfest.com stateside, because I am doing a #Charity visit at a school called Cobram secondary college & a special needs school over in lovely Australia to meet all the #Awesome kids and very talented kids … they are very impressive ... so, just to let [you] all [know], I am 100% not filming on STAR WARS ... the comic con promoters of the show put one [and] one together and got 69 lol, and they just tried to guess why I canceled and came up with that ... So, sorry guys — [definitely] not true; they have removed it [from their] site now. STAR WARS is such [a] huge show, and it's amazing how a rumor like that can spread so fast, so we have nipped it in the bud. I can't wait to see Han Solo as much as [you]."
That Doesn't Rule Out a Darth Vader Appearance
Just because Wilding is giving the black helmet and red lightsaber a rest doesn't mean Darth Vader won't be in the movie. You see, the Han Solo film will take place in a time when the Empire is in its prime. Its rule on the galaxy is stronger than ever, so there will be a heavy Empire presence throughout the Nerf herder's movie, which makes a Darth Vader appearance totally plausible. 
As it stands right now, there aren't any more STAR WARS prequel stories on the horizon, meaning Vader could be away from the big screen for a long time. Next to ROGUE ONE, Han Solo would be the perfect opportunity to bring the Dark Lord of the Sith back, so we truly hope he makes his presence felt in the new adventure.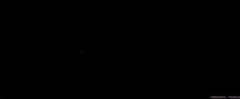 All we can do now is wait for further details to get a better idea of what's going on in the movie. The untitled Han Solo spinoff hits theatres on May 25, 2018.