"In like a lion, out like a lamb" is what they say about March, but in 2018 March roars all the way through. There's a great crop of new movies hitting theaters this month, from big titles like A Wrinkle in Time and Pacific Rim: Uprising, to smaller, more intimate fare like Lean on Pete and Gemini. Here's all the must-see movies for March 2018, enough to keep you busy for the entire year.
March 2
Death Wish
Eli Roth (Hostel, Knock, Knock) returns with a remake of the 1974 Charles Bronson vehicle where a man, played now by Bruce Willis, gets into guns in a big way when his wife and daughter are victimized. Presumably Willis takes aim at criminals left and right. Vincent D'Onofrio, Elisabeth Shue, Mike Epps, Dean Norris and Camila Morrone all co-star.
Red Sparrow
Jennifer Lawrence reunites with her Hunger Games director Francis Lawrence for this adaptation of a novel in which a woman is coerced into becoming a Russian intelligence agent, with an emphasis on sex and violence. Joel Edgerton co-stars as the American agent she's interested in – whether that interest is political or personal is something we'll have to watch to discover.
March 9
A Wrinkle in Time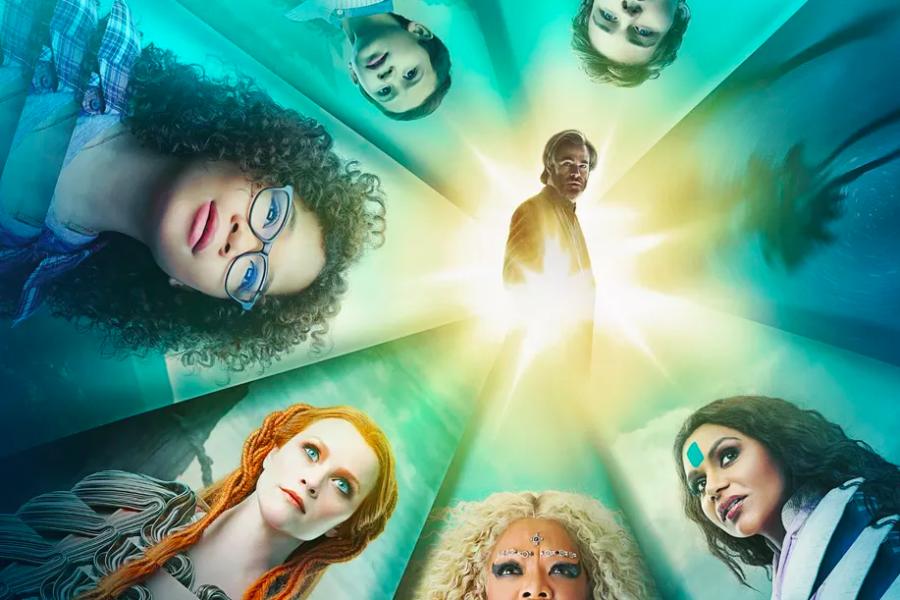 Ava DuVernay directs the long-awaited big-screen adaptation of Madeleine L'Engel's YA sci-fi novel in which young Meg goes in search of her missing father. That quest takes her to new worlds thanks to the assistance of three unusual women, played by Oprah Winfrey, Reese Witherspoon, and Mindy Kaling. Storm Reid stars as Meg in the dimension-hopping film, with Chris Pine as her father.
Gringo
March is big for Joel Edgerton, whose brother Nash Edgerton directs this bleak but funny thriller about a paper-pusher whose boss (Joel Edgerton) is deviously selfish. David Oyelowo plays good-natured Harold, who has been dutifully overseeing his company's Mexican manufacturing effort. But when he heads south of the border with his bosses, including the viciously bitchy Sunny, played by Charlize Theron, the amorality of everyone in his life drives Harold to extreme measures. Amanda Seyfried and Sharlto Copley also turn up in important roles.
Hurricane Heist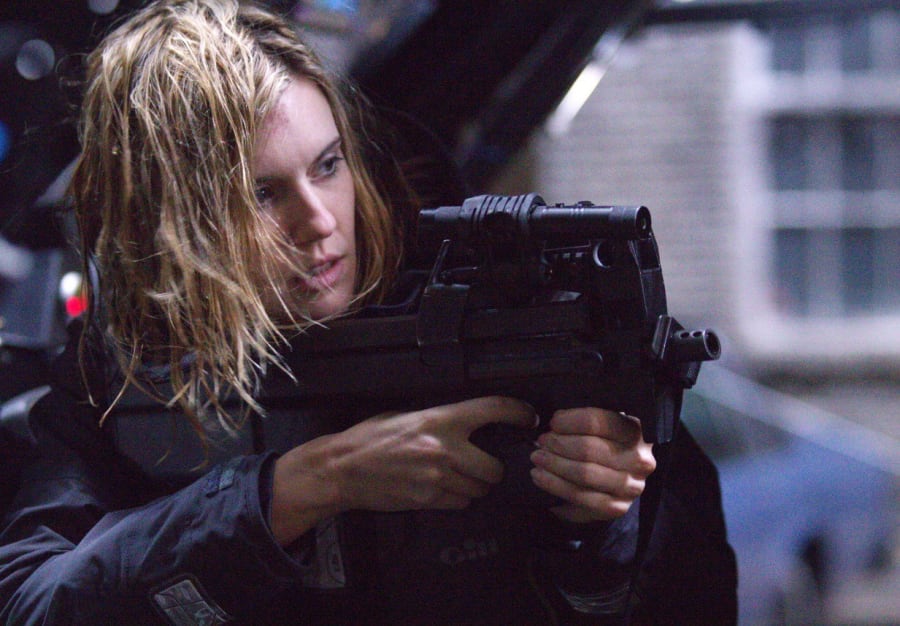 Hackers work to steal $600m from a US Mint facility, which is a difficult enough task – and then a massive hurricane hits the area just as the heist is going down. Truckloads of cash collide with gale force winds as a treasury agent (Maggie Grace) and a meteorologist (Toby Kebbell), with the weatherman's ex-Marine brother (Ryan Kwanten) try to stop the heist and keep their lives in the process.
Strangers: Prey at Night
Three masked people stalk a family stranded in a trailer park in this sequel to the 2008 film The Strangers. That terrifyingly simple premise is really all you need to know; this film is all about the basic elemental terror of being targeted for no apparent reason by people whose identities you can't see. We do know the identities of the family, however, as Christina Hendricks, Martin Henderson, Bailee Madison and Lewis Pullman star.
Thoroughbreds
The late Anton Yelchin's final film comes to theaters. Anya Taylor-Joy (The Witch, New Mutants, Split) and Olivia Cooke (Bates Motel, Ready Player One) co-star as suburban Connecticut teens whose unlikely friendship, once strong, has faded. They rekindle their relationship, however, which brings out bad tendencies in each… and leads them to an association with a young hustler, played by Yelchin.
March 16
7 Days In Entebbe
The 1976 counter-terrorist hostage-rescue mission, Operation Entebbe, followed a plane hijacking by Palestinian and German terrorists who demanded a $5m ransom and the release of political prisoners. This film dramatizes the operation mounted by Israeli forces, with Rosamund Pike and Daniel Brühl starring.
I Can Only Imagine
Based on the popular contemporary Christian song 'I Can Only Imagine' by MercyMe, this film follows the band's singer Bart Millard, who recalls his relationship with his father, who died when Bart was 18 – ultimately inspiring the song.
Love, Simon
Nick Robinson stars in this adaptation of the novel Simon vs. the Homo Sapiens Agenda, about Simon, a gay but closeted high school kid who has to figure out all the typical trials of high school while also coming to terms with his sexuality even as a blackmailer threatens to out him to the entire community.
Tomb Raider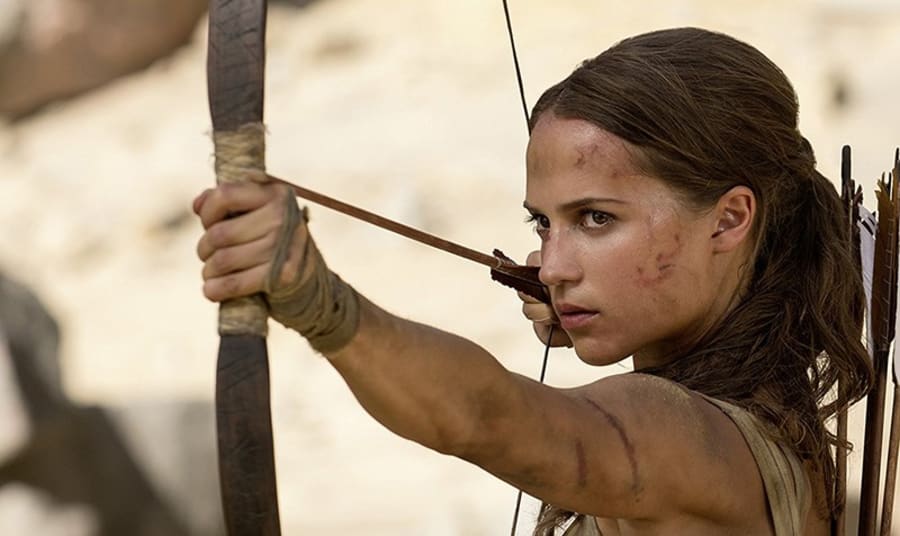 Alicia Vikander takes on the role of Lara Croft in a film series reboot that uses the 2013 video game reboot as primary source material. Seven years after her father went missing on a business trip, Lara discovers previously hidden truths about her dad's interests, leading her on a dangerous globe-spanning journey to investigate her dad's last days, and track down the object that fascinated him.
March 23
Isle of Dogs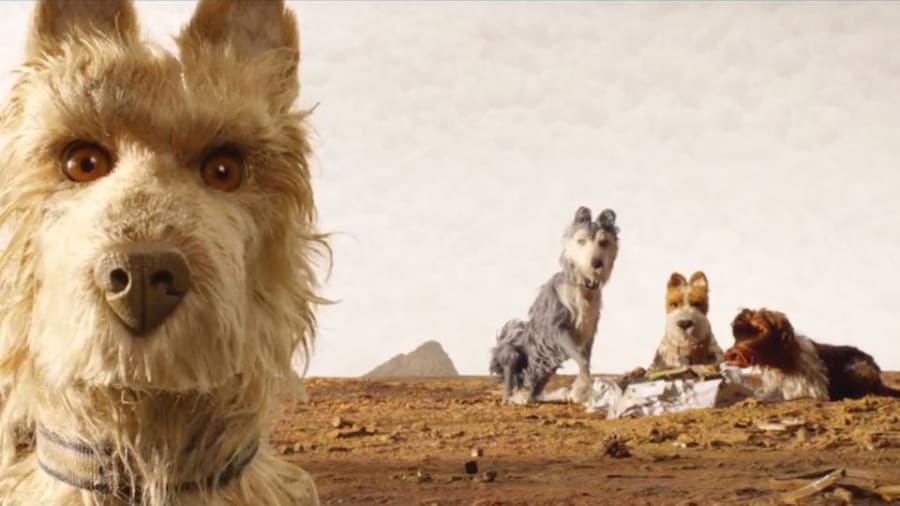 Wes Anderson offers his second stop-motion animated film, following Fantastic Mr. Fox. Here, he trains the camera on a Japanese island where dogs have been quarantined due to "canine flu," and must fend for themselves. When the young boy Atari arrives looking for his dog Spots, other dogs band together to help him, and to potentially escape.
Midnight Sun
Bella Thorne and Patrick Schwarzenegger star in this remake of a Japanese romance in which 17-year old Katie (Thorne) must shelter inside during the day due to a rare sensitivity to sunlight. At night, however, she goes out into the city, and while busking in the train station she meets Charlie (Schwarzenegger). Their romance is great – until they stay out until dawn and she has to face the sun. 
Pacific Rim: Uprising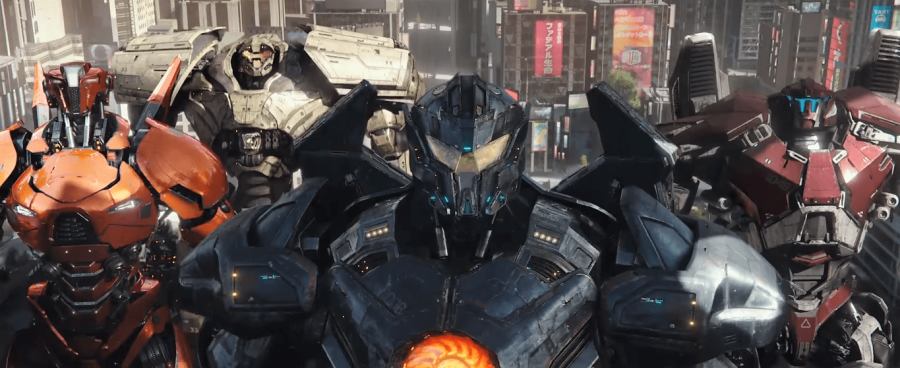 Ten years after the last attack from giant monster Kaiju, the world is still trying to figure out the best way to protect itself with massive robot Jaegers. As young pilots are trained to use the latest Jaeger generation, rival interests push the idea of remote-piloted drone robots. Then a pair of new attacks push a reluctant pilot (John Boyega) back into action with the help of an ace young Jaeger whiz kid (Cailee Spaeny).
Sherlock Gnomes
This 3D animated sequel follows 2011's Gnomeo & Juliet with a gnome-centric spin on the classic Sherlock Holmes story. This time, Gnomeo and Juliet request help from Sherlock Gnomes and his helpful friend Gnome Watson when other garden gnomes go missing. The highlight will likely be the voice work, from James McAvoy, Emily Blunt, Chiwetel Ejiofor, Mary J. Blige, Michael Caine, Maggie Smith, and Johnny Depp.
Unsane
Steven Soderbergh is back with one of his occasional low-tech experiments – he shot Unsane entirely on an iPhone, using the 4k video option. The film stars Claire Foy (The Crown) and Juno Temple (Magic Mike, Black Mass) with Foy playing Sawyer, who begins to suspect she's being stalked by someone from her past. She's confined to a mental institution against her will, but can't tell if her stalker fears are real or just paranoia.
March 30
Acrimony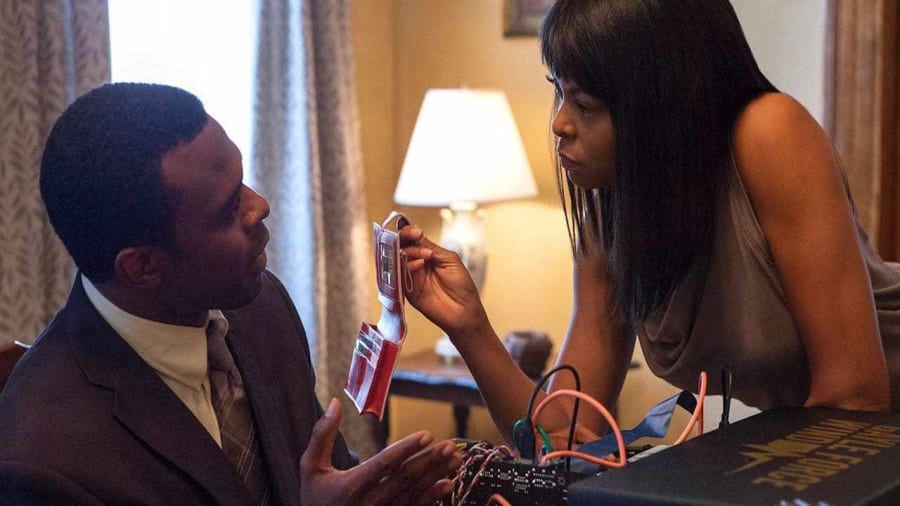 Writer/director Tyler Perry returns with a psychological thriller starring Taraji P. Henson. She plays Melinda, who finally realizes the degree to which she's been betrayed by her husband (Lyriq Bent). If you have to wonder what happens next just check out the steely Henson on the film's poster, where she's clearly ready to kill.
God's Not Dead: A Light In Darkness
David AR White returns as Pastor Dave in this third film in the God's Not Dead series – this time, he's dealing with tragedy as his church burns down and his congregation faces being scattered in the wake of the disaster.
Lean on Pete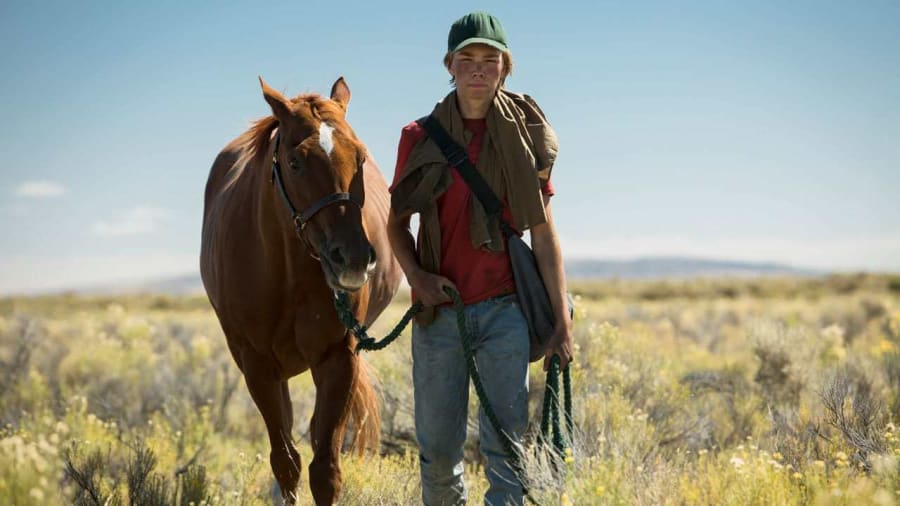 Director Andrew Haigh (45 Years) adapts the novel Lean on Pete, about a young man (Charlie Plummer) who takes a summer job working for a horse trainer, which leads him to care for an aging racehorse. As the son of a single dad, the job is more than a lark for Plummer's character, and Lean on Pete goes to some serious places as it explores his life.  
Ready Player One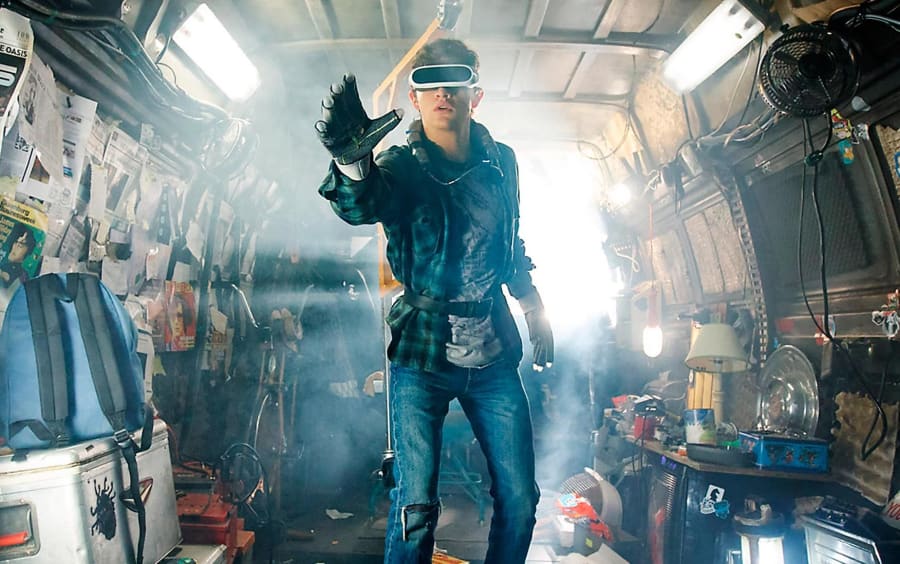 Steven Spielberg directs an adaptation of the novel by Ernie Cline in which many citizens have taken refuge in virtual reality to escape poverty and overpopulation. The virtual home is OASIS, teeming with pop-culture relics and references, and its creator has buried a wildly valuable treasure somewhere within, which Wade Watts (played by Tye Sheridan) is determined to find.